How to Wear a Crewneck Sweatshirt Three Ways
The sporty staple with a stylish revamp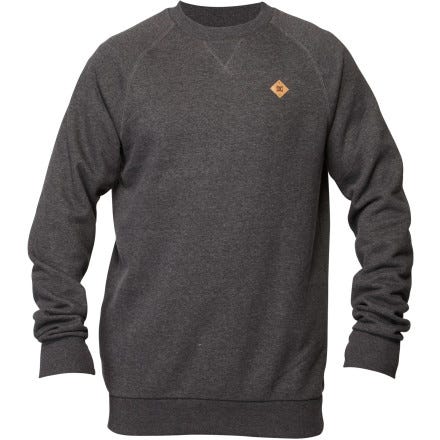 Guys – I wore a sweater yesterday.
Actually, it was a sweatshirt.
It wasn't the high school sports warm up staple we've all come to know and love and reserve for weekends spent on the couch, but rather a chic, tailored number that I layered over a button up with some jodhpurs. And you know what? It looked pretty great – especially considering this cozy item's close association with sloppy college kids and lawn-mowing dads in '90s tv shows.
But thanks to a fabric upgrade and some extra detailing – and society's continually increasing acceptance of more casual dress codes – the crewneck sweatshirt has potential to replace your sweater weather namesake.
Don't get it twisted, though. We still love a sweater.
Below, how to wear a crewneck sweatshirt three ways:
BUSINESS CASUAL

Sweatshirt: Levi's, $39| Shirt: Tommy Hilfiger, $49
Belt: Johnston&Murphy, $70 | Pants:Dockers, $40| Shoes:Massimo Matteo, $136
DATE NIGHT
Sweatshirt: DC, $32 | Shirt: rag & bone, $171
 Belt: Fossil, $32 | Pants:Levi's, $30 | Shoes: Florsheim, $60
OUT WITH THE GUYS
Sweatshirt: The Dudes, $41 | Jacket: Element, $27
Pants:Unbranded, $82| Shoes:DVS, $55
Like this post? Don't miss another! Follow Style Girlfriend on Pinterest for all the latest…

Like a phoenix rising from the ashes, Gabi Meyers went from Team SG's first-ever intern to a trusted fashion editor and stylist. She currently lives in Chicago with a very cute dog.