These Are the Best Bags for Men
A must-have accessory for beating back toxic masculinity!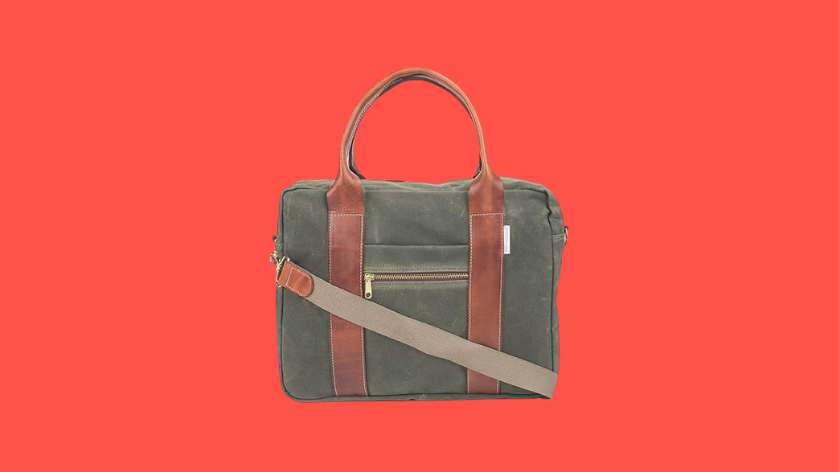 I don't know who needs to hear this, but guys having a way to carry the things that don't comfortably fit in their pockets is…fine?!?!
Oh wait, I know exactly who needs to hear it: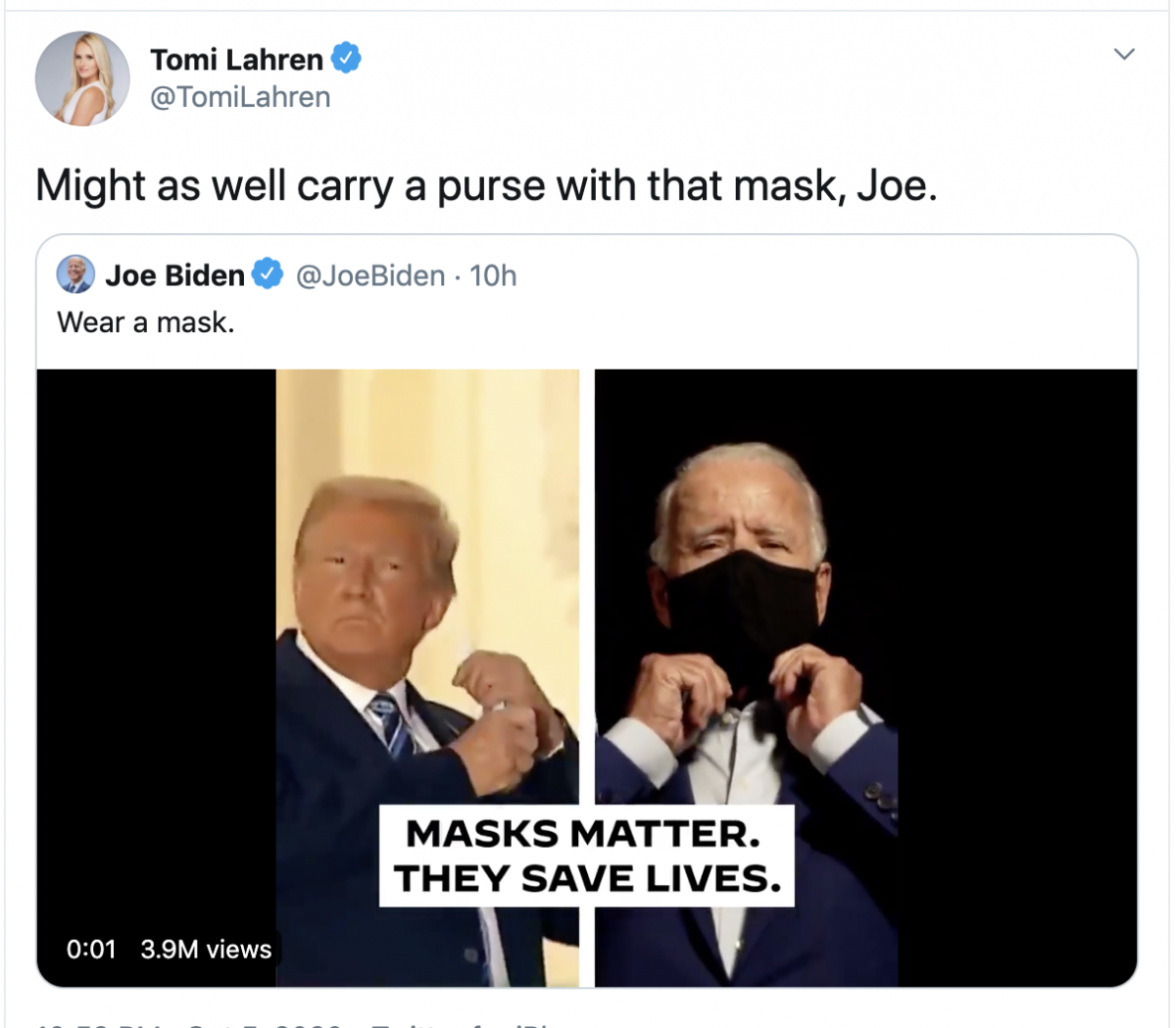 Leaving aside the obvious internalized misogyny, as well as the purposefully ignorant stance on face masks, Tomi is just wrong about guys and bags!
Whatever you want to call them – bags, purses, backpacks…they're all great.
Whether you need to carry a small amount of things in a waist pack, or you're looking to tote a whole bunch of stuff (y'know, like us ladies and our purses!), you'll save your pockets and you'll save your posture with a good bag.
Here at SG HQ, we want to make shopping for bags to carry your face mask in as easy as possible!
So, along with fresh picks for fall sweaters and fall jackets, we've pulled together our favorite fall bags for men.
Upgrade with the best fall bags for men, below: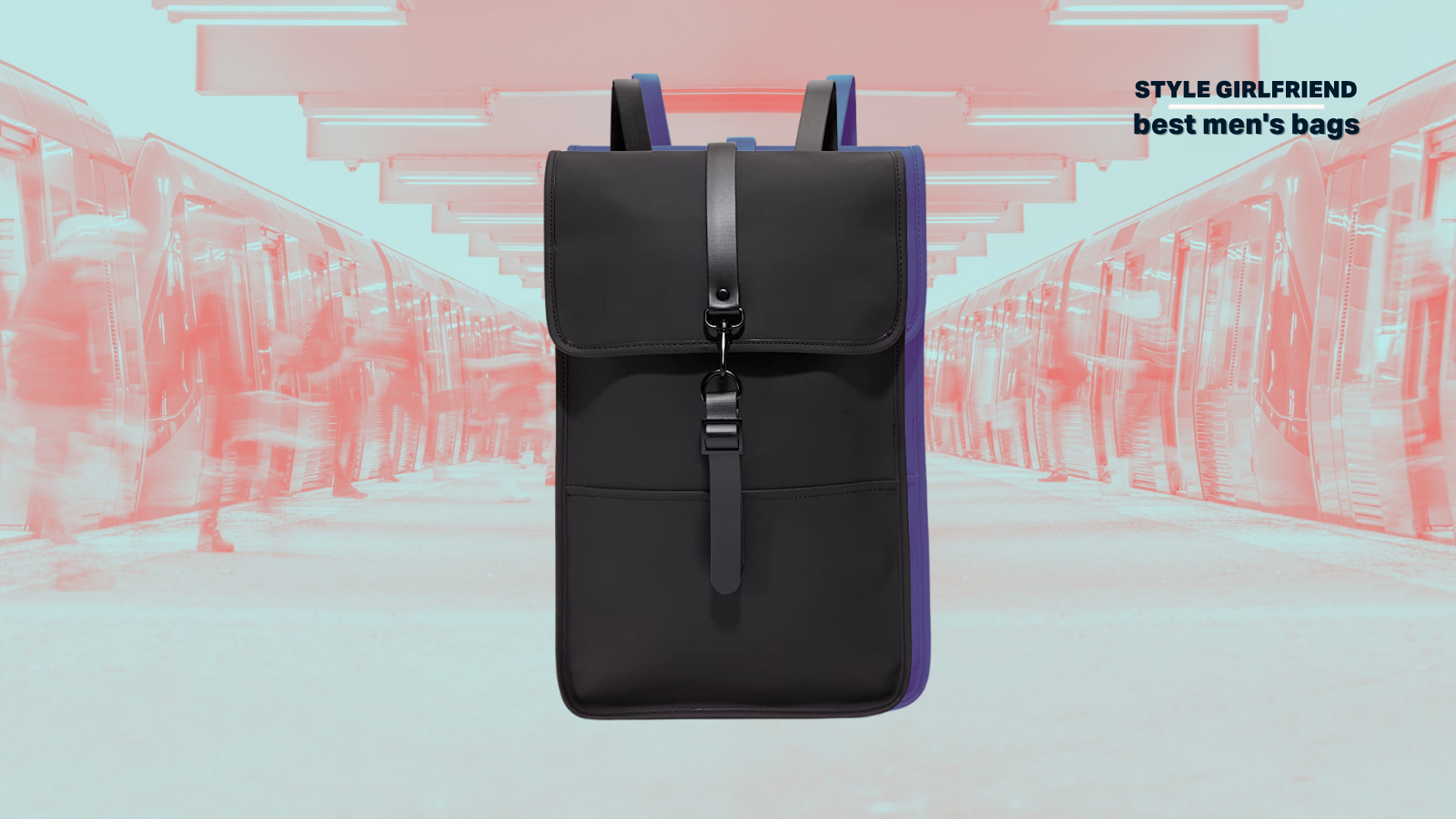 SG Says: When it comes to backpacks, aim for subtle sophistication. Tech fabrics are fine, but neon details and loud patterns? Leave that in your high school locker.
Our team loves this simple and sophisticated backpack from Rains. It's not too big, and comes in navy and olive green, in case you want to get a little crazy with your neutrals.
The 13-inch inner laptop sleeve means your electronics stay safely away from your lunch.
Shop two more stylish and affordable backpacks:
SG Says: Not a fan of backpacks or super-formal briefcases? Don't resort to a gym bag just yet.
A sturdy, structured briefcase with handles to carry it in your hand and a detachable shoulder strap is what you need.
The above style from Herschel is a great first foray into the non-backpack arena. Durable fabric means you don't have to worry about scratches, but it still looks better than whatever corporate swag you got at the last annual retreat.
More great hybrid messenger bag-briefcases:
SG Says: If you want a big boy leather briefcase, consider going with an independent maker.
Frank Clegg Leatherworks has been in business since 1970, and this zip-top briefcase in sumptuous leather with solid brass hardware shows they know their stuff.
SG Madness winner Barack Obama was even known to carry it to work in the Oval Office.
More #SGapproved leather briefcases:
SG Says: Hip pack, cross-body bag, fanny pack, camera bag…whatever you want to call it, these bad boys are here to stay.
No longer a trend, you might as well throw one of these across your body the next time you want to go hands-free and pockets light.
This mini style from Topo Designs has just enough fun to it that it feels like you could be going on a hike, even if you're just headed to pick up coffee.
A couple more #SGapproved cross-body bags: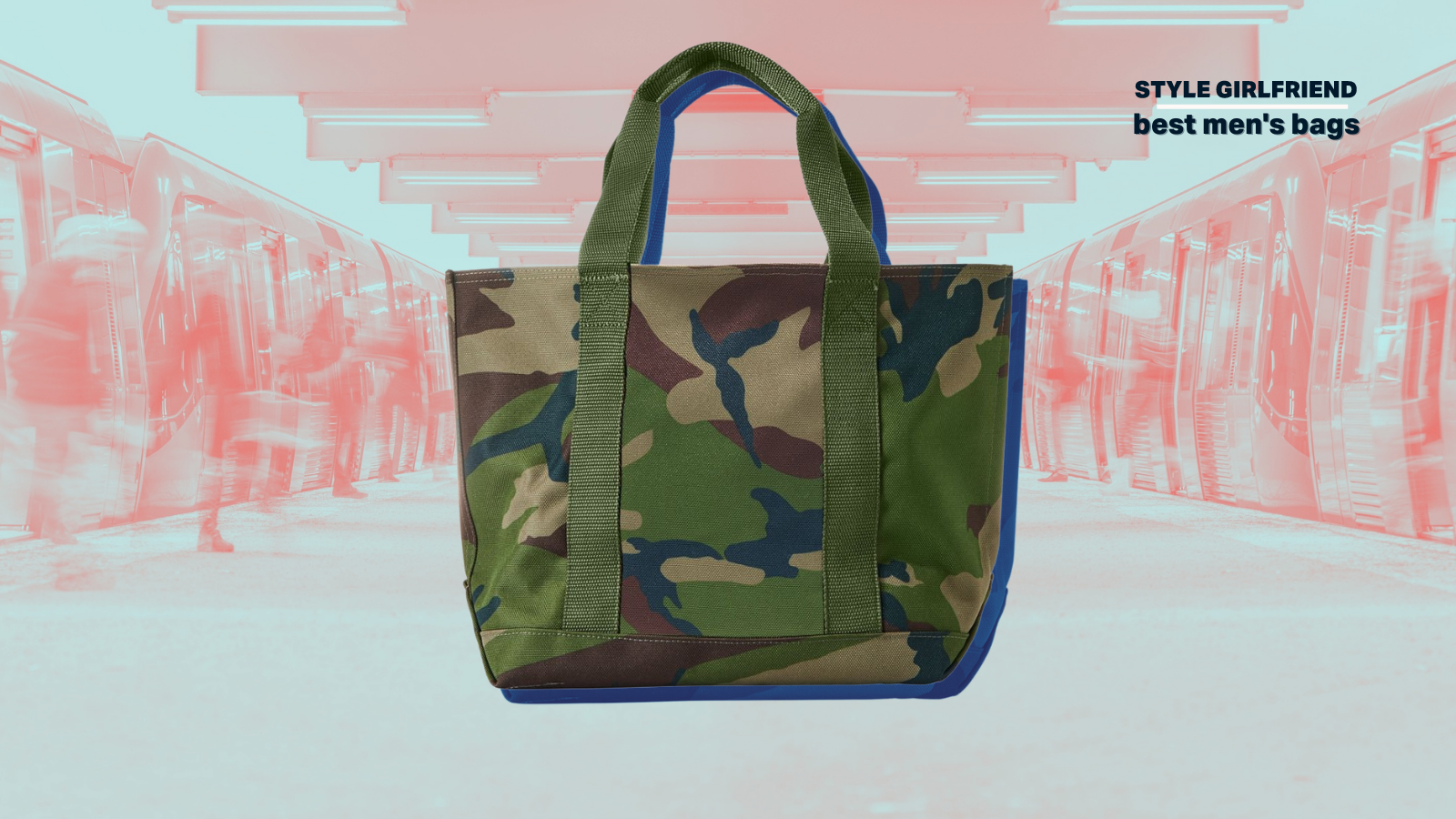 SG Says: We've loved this camo tote for so long, and if L.L. Bean ever gets rid of it..well, we don't know what we'll do.
In the meantime, snap up this forever-stylish and crazy affordable 'hunter's tote' (so masculine!) now.
Two more noteable totes:
***
Let Style Girlfriend curate a custom shopping plan just for you! Learn more here