How to Pack a Carry-On for Outfit Options on a Work Trip
Travel light without going naked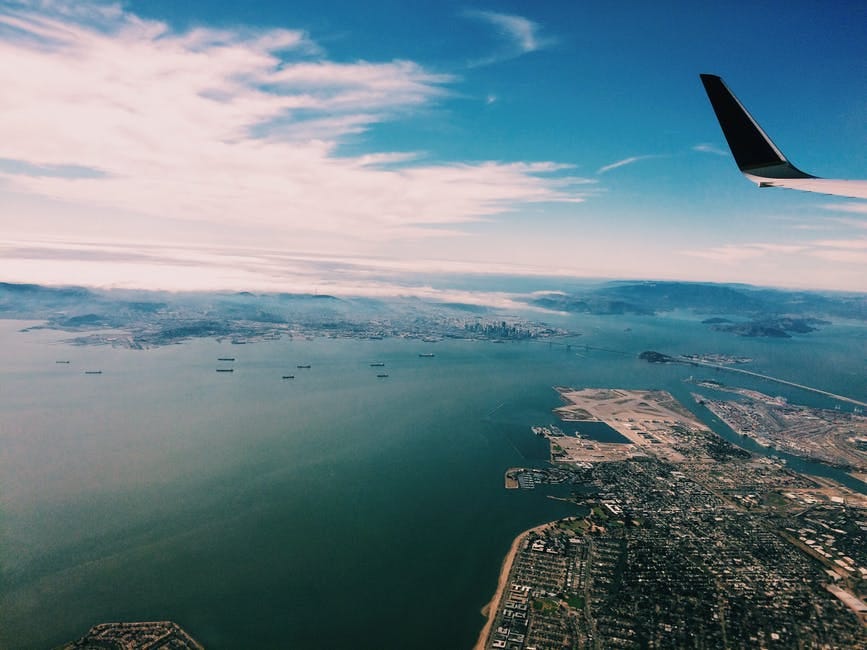 A follower writes:
"Since I travel every week for work and don't check a bag I have to get pretty creative with how to pack a carry-on. I usually try to find layers that I can wear with other items or alone so I can save room and wear things more than once.
Unfortunately, my current wardrobe is not very conducive to this strategy. I would LOVE it if you could do a piece on ways to minimize space whilst maximizing options. It would be even MORE stellar if you could actually put together some example options!"
Phew! This was a tough one. Enter: Team SG's Hitha Palepu. She runs travel blog Hitha On the Go and literally wrote the book on how to pack.
Her passport's seen so much action it should probably get tested.
Here's what Hitha had to say:
"I empathize you on the traveling every week front – I deal with it regularly, as do a few of the men in my life (namely, my husband, and a few busy cousins). Lucky for you, they all have great style and manage to pack a week's worth of clothes neatly into their carry-ons.
Packing for different kinds of work trips
Business trips have some great perks: accumulating frequent flier miles and hotel points, the ability to expense room service, and of course getting to visit a new city on someone else's dime.
Knowing how to pack, and what to wear each day, however, can be challenging. Lemme break it down, below:
What to pack for a business formal trip

Business formal means one thing – a suit.  Actually, suits.

For a week long business trip, all you'll need are two suits, three shirts, and two ties. Make sure you pack complementary colored suits (gray + black, gray + navy, black + navy). White or blue shirts will go with any colored suit – pack a patterned shirt (striped for the subtle, gingham for the bold) as well as your two solid shirts. Patterns offer an additional punch of style with little effort, and look great without a tie or jacket.

Below, how to pack a carry-on for a business casual work trip
Is your dress code more relaxed?  A sport coat, two pairs of pants, and three shirts will more than suffice for a week-long trip. 
Follow the same style rules above – complementary colors for your jacket and pants, white & blue shirts, one patterned shirt.  If you're traveling to a colder destination, you can swap a shirt for a v-neck sweater that can be worn alone or layered with a shirt.

I've put together a packing list and sample outfits for you above – with 9 pieces, you can stay stylishly professional throughout your trip.
So yes, it's totally possible to travel with just a carry-on for even a longer business trip.. So long as you bring items that you can easily mix and match.
I'd recommend you also pack a pair of jeans, especially if a long flight is in your cards. You'll also want to pack a clean undershirt, pair of underwear, and socks for every day. Underwear and socks can be stuffed inside the collars of your shirts to prevent them from crushing.

What shoes to pack on a business trip

Business attire requires business shoes, of course.
Work shoes are pair #1, of course. If your dress code is more formal, consider a pair of lace-up shoes to go with your suits. If you're donning a button-front shirt and slacks, a nice pair of slip-ons will pair perfectly.
Give them a solid shine and weatherproofing treatment before your trip to prevent damage from inclement weather or wayward puddles.
Of course, you may want to pair a pair of casual shoes if your trip allows for leisure time. Think: clean not grungy slip-ons, chukka boots, or sneakers for pair #2.

Heck, you could even go with flip flops if your off-time will be spent taking advantage of the hotel pool (while hopefully avoiding your boss?!).

Below, four style tips for how to pack a carry-on for work trips:
1. Pack around a neutral color.
Your blazer, a pair of trousers, and shoes should be the same color (either black or brown). Gray, tan, and navy can be worn with either neutral.
2. Add variety in moderation.
Select a mix of patterned and plain shirts for the most combinations.
3. Don't forget your personal touch.
If you're a French cuffs guy, go with unique cuff links (Bauble Bar has a great selection) to personalize even the most basic of work outfits. You can also choose brightly colored or patterned socks over basic black to add visual interest. And to keep things slimmed down, store your cash and cards in a fun money clip instead of a wallet.
4. Plan for the return trip, too
A separate laundry bag is never a bad item to pack, particularly when damp workout clothes are involved. Look for a water-resistant one that will repel odors and moisture. You can also toss in a dryer sheet inside your laundry bag to absorb odors and keep the rest of your items smelling fresh.
***
Ready to upgrade your on-the-go wardrobe?

Learning how to pack a carry-on with outfits that make you feel like a million bucks can be a pain. If you're ready to invest in some new clothes but dread the thought of shopping for them…consider having Team SG shop for you!
We can curate an online shopping list just for you that fits your budget, your body type, and your lifestyle.
Let us rescue you from shopping fatigue and sartorial apathy. You'll receive personal attention and care that will make you feel like the best version of the awesome guy you already are!
Ready to seriously improve your closet and your confidence? Give us a shout.
***