How to Wear a Striped T-Shirt
5 Days, 5 Ways to get hyped for stripes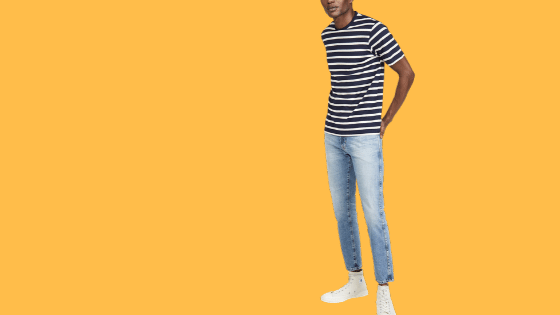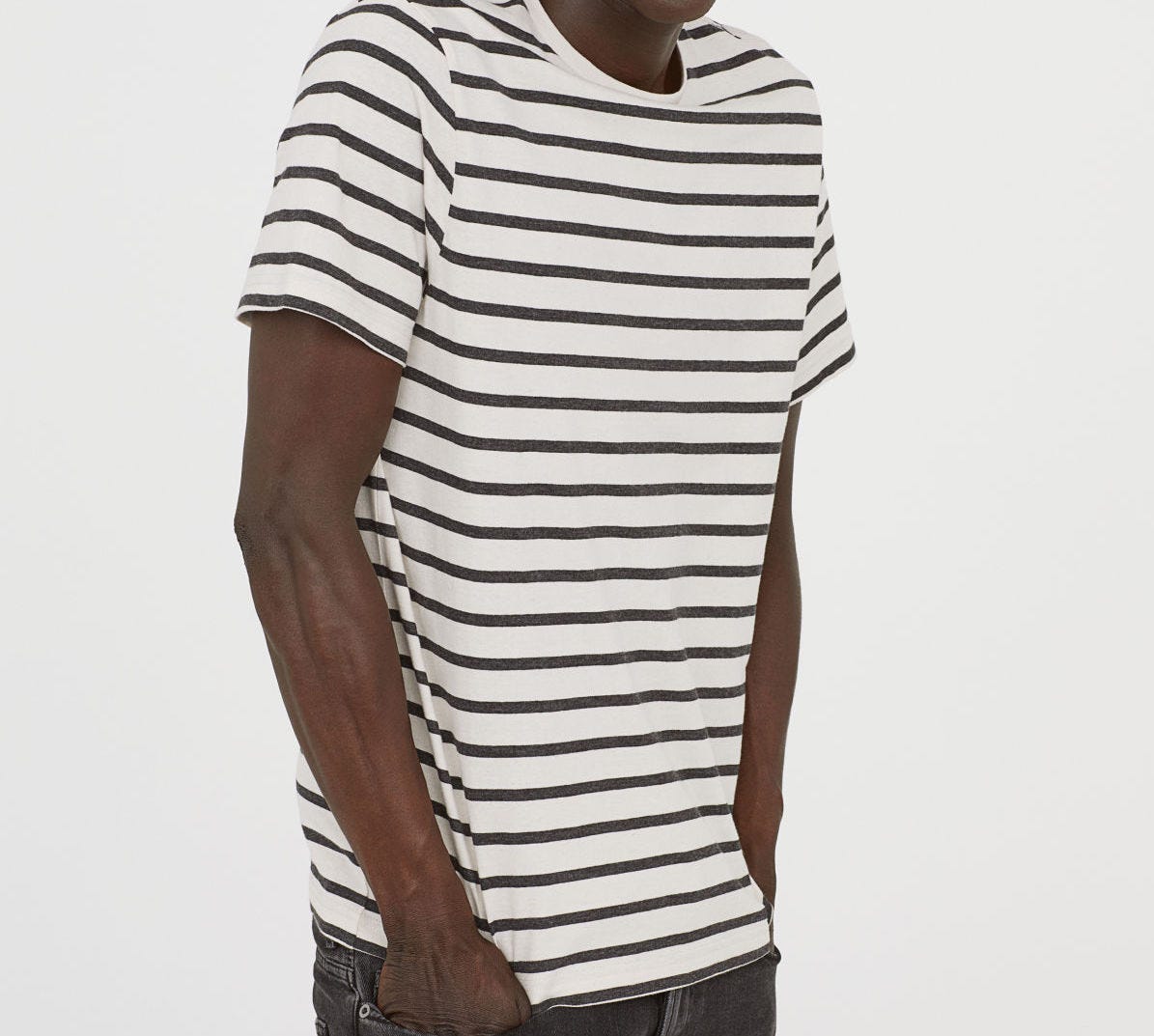 If you can't tell, we're in a perpetual nautical state of mind at SG HQ. So it's time to give one specific time-tested, boat-ready staple the 5 Days, 5 Ways treatment. That's right, we're talking about the striped t-shirt.
A striped t-shirt will do your solids one better by bringing extra flavor to your outfit, without being, y'know, too much. Stripes play well with other prints and patterns, and automatically elevate your basic tee with a certain je ne sais quoi, n'est'ce pas? Oui!
Below, five ways to wear a striped t-shirt: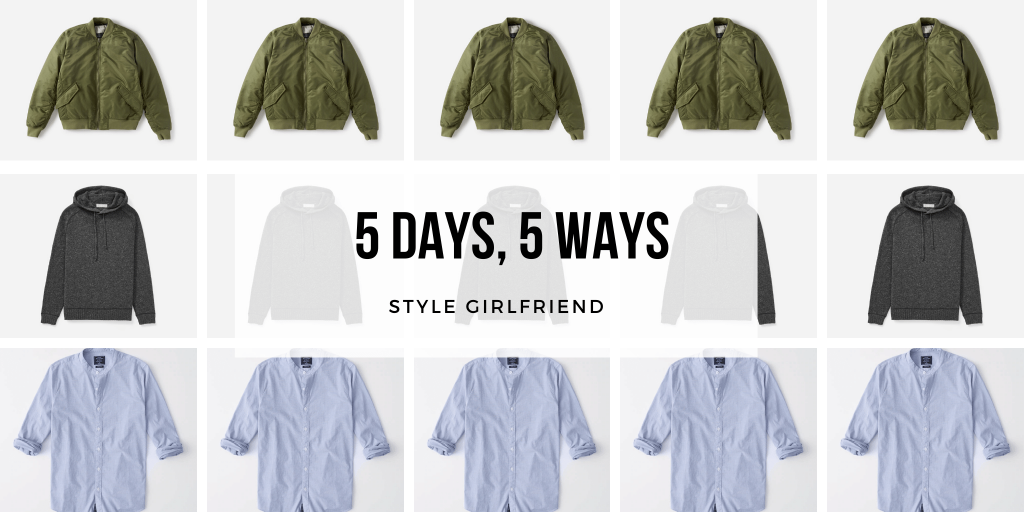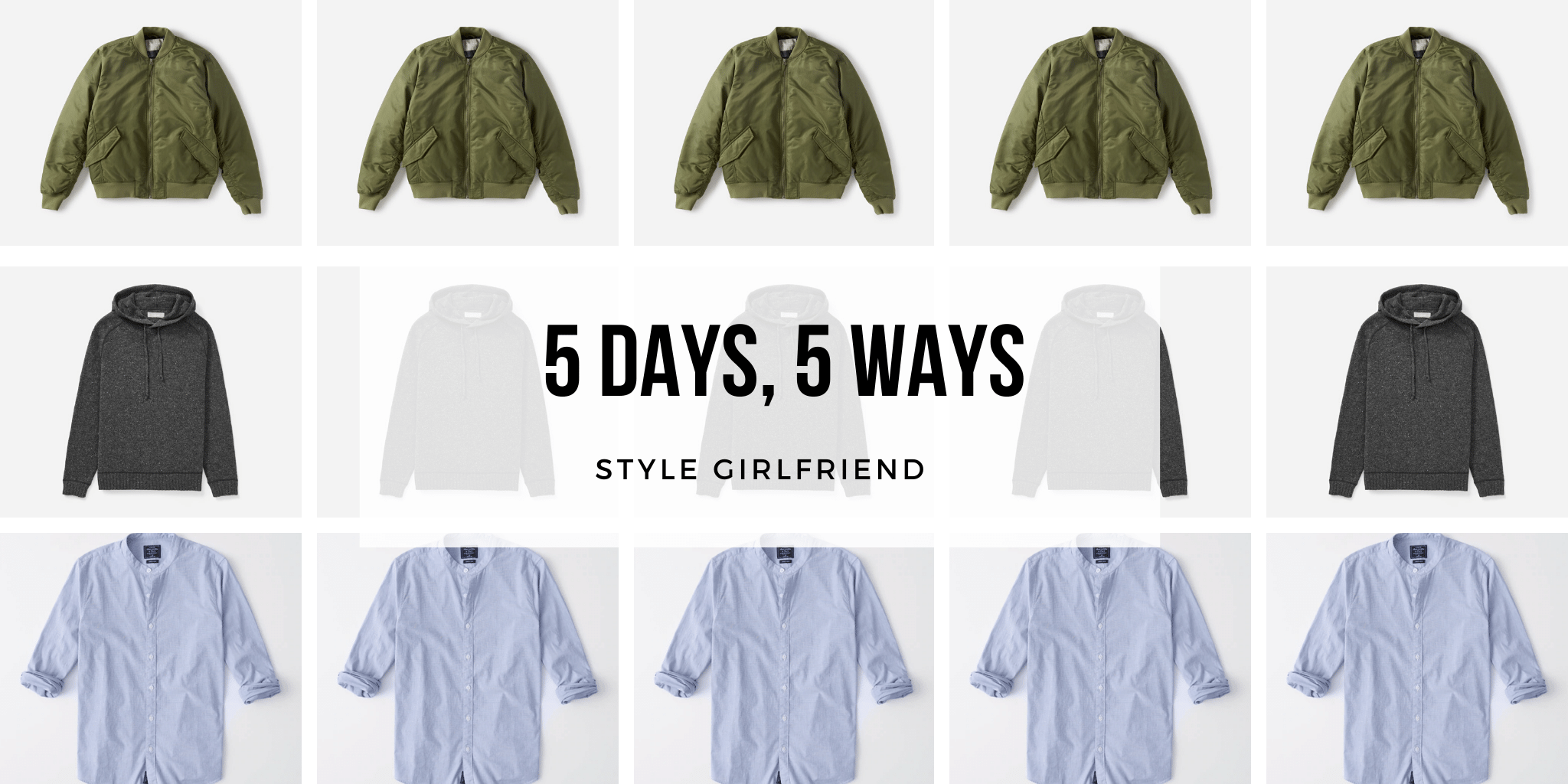 MONDAY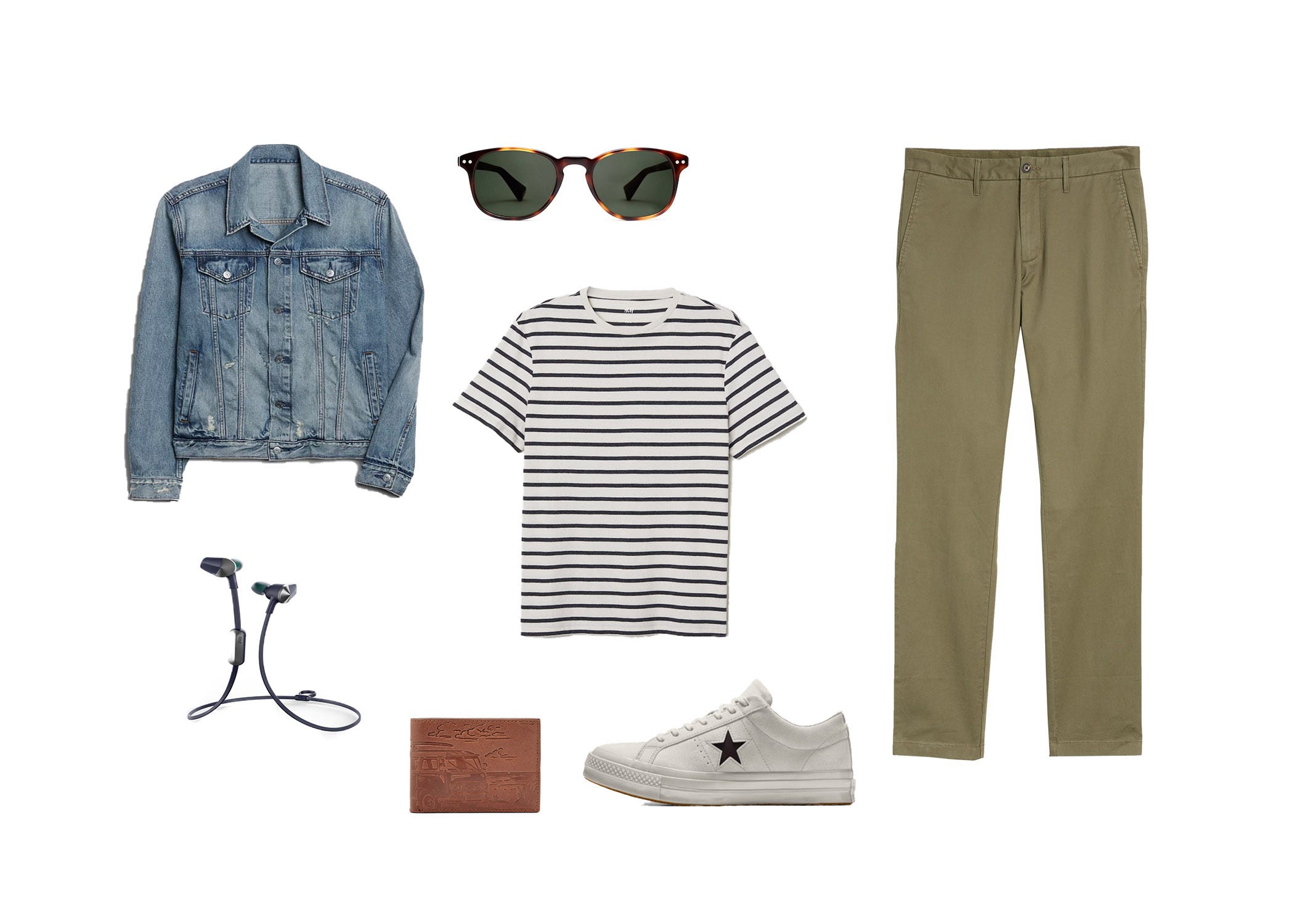 jacket: Gap | sunglasses: MVMT | chinos: 1901
headphones: Fitbit | wallet: Fossil | sneakers: Converse
Wear it well: Paired with a denim jacket and olive chinos, the striped tee looks right at home. Want to up the trendy factor? Swap the pants for a modern cargo version in the same neutral hue.
TUESDAY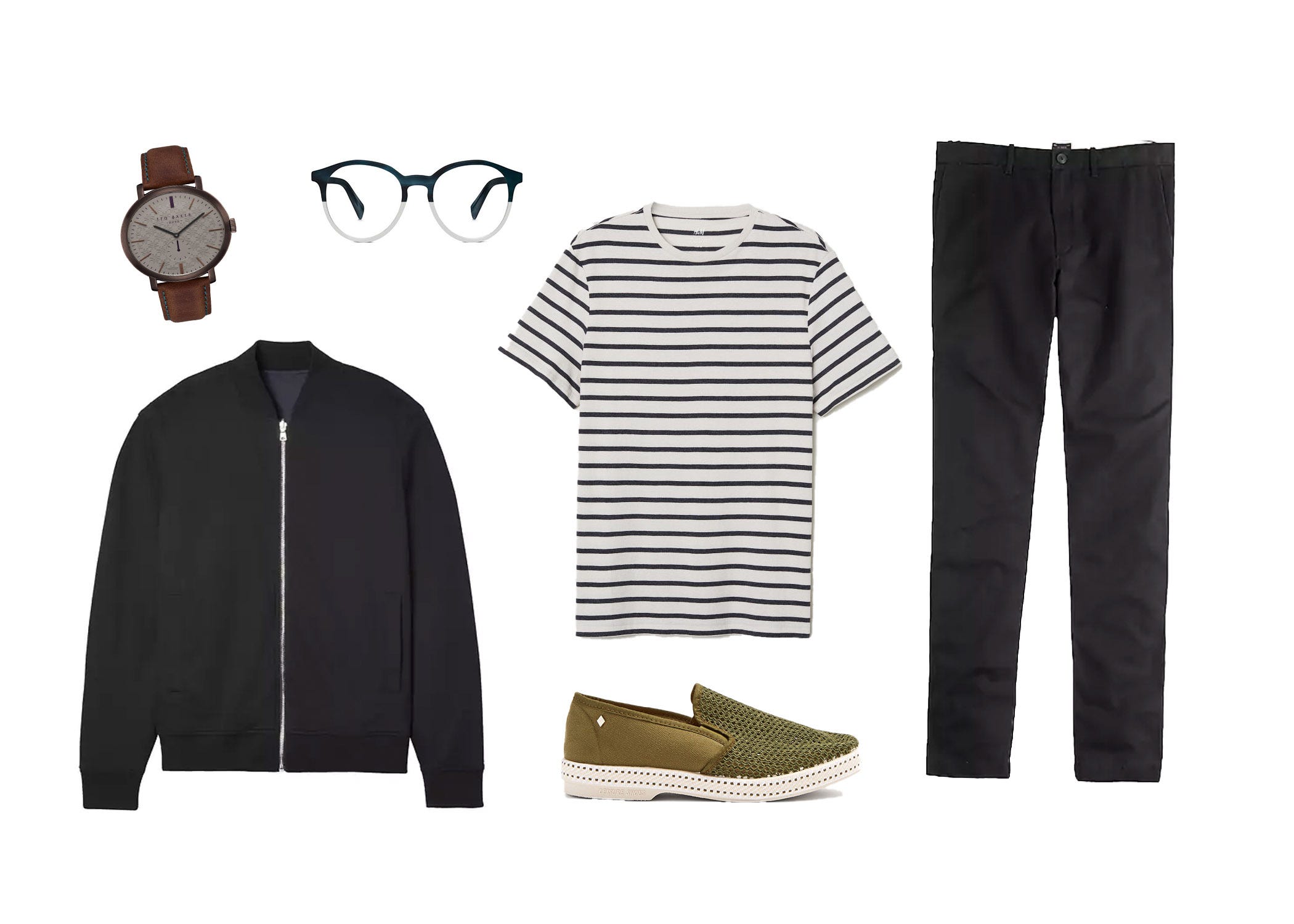 jacket: Banana Republic | chinos: J.Crew | shoes: Rivieras
watch: Ted Baker | glasses: Warby Parker
Wear it well: This look is devious in its simplicity. You can't go wrong with dark colors on the top and bottom when you get just a hint of fun thanks to those "Somebody get me a mai tai" Rivieras on your feet.
WEDNESDAY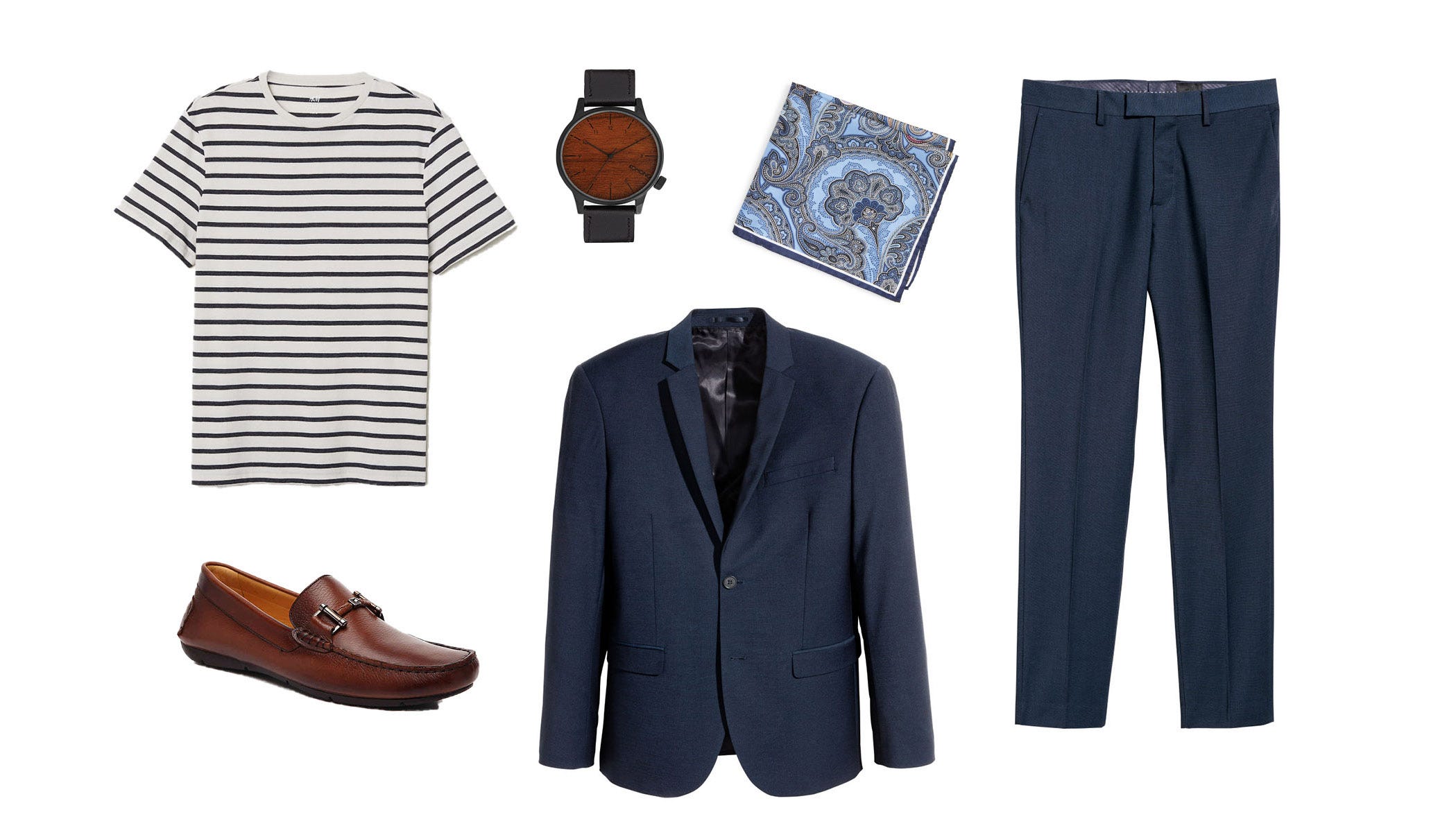 suit: H&M | loafers: De La Rentis
pocket square: Nordstrom Men's Store | watch: Komono
Wear it well: Yes, you can wear a striped t-shirt with a suit. This is especially a great look in the summer, when you can (comfortably) finish off the look sans socks.

THURSDAY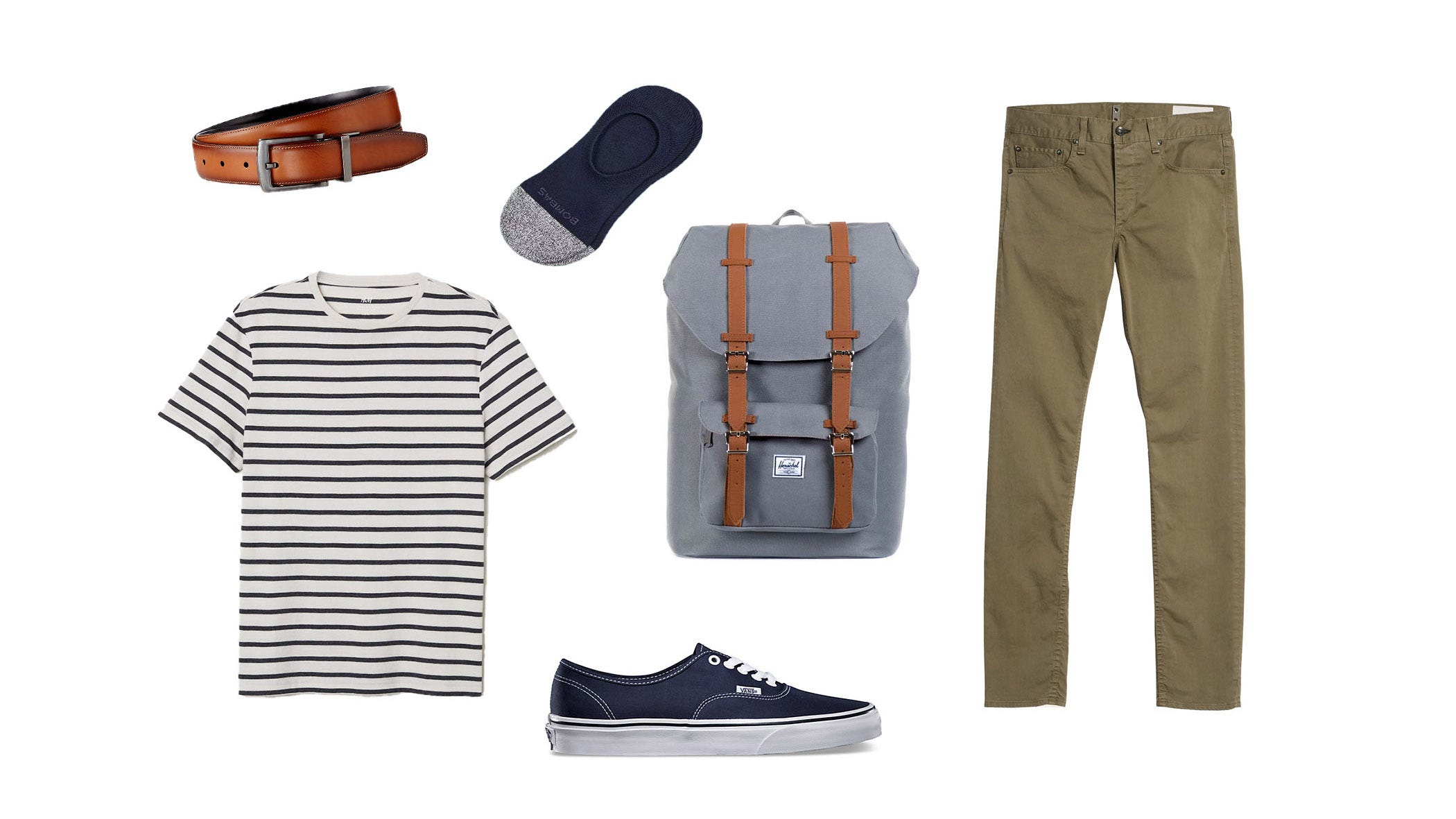 backpack: Herschel | pants: Dockers | sneakers: Vans
Wear it well: This time, we're swapping the chinos for a 5-pocket pant and adding a backpack for an easy-breezy travel look.
FRIDAY
shorts: Tilly, $30 | cardigan: Land's End, $70 | cap: Faherty, $38
sneakers: Tommy Hilfiger, $60 | bracelets: Miansai; A.R.Z. Steel
Wear it well: Taylor has a fun tradition of buying a tourist-y piece of apparel whenever she travels, and I might just have to adopt the habit.
Why? Well, it's fun to have a memento from a trip. And when they have that pre-worn-in vibe like the Nantucket number above? All. The. Better.
// Shop #SGapproved striped t-shirts //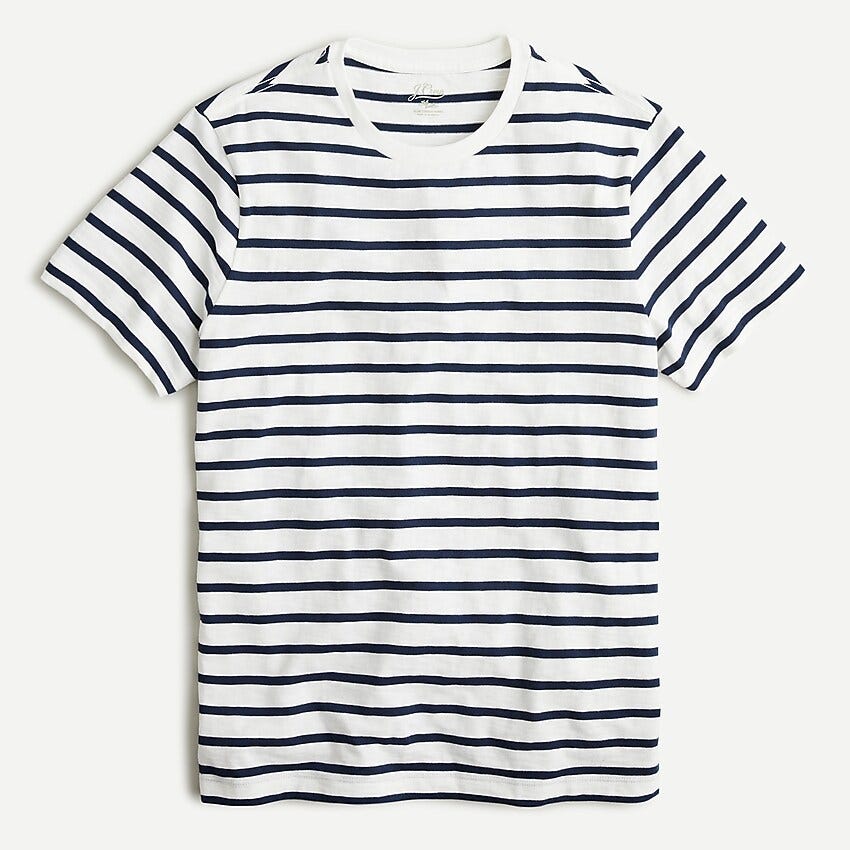 Like a phoenix rising from the ashes, Gabi Meyers went from Team SG's first-ever intern to a trusted fashion editor and stylist. She currently lives in Chicago with a very cute dog.