Fall Style Roundup: 7 Pieces to Wear into Fall
Here's What To Buy Now With No Regrets
For anyone who enjoys getting dressed and building up a closet of cool stuff (most of you, right?) post-August/pre-fall is a weird time.
We're sweating through the last gasps of high summer temps—all while watching college football and starting to think about buying flights for Thanksgiving.
Plus, all the summer apparel and accessories that looked so good in late May has gone on sale. It's tempting to snap up deal after deal, telling yourself you're investing in both instant gratification (love that feeling, can't deny it) and your future summer self. However, retailers are clearing their shelves and looking forward to fall, and you should too.
Below, a fall style roundup of the 7 pieces to wear now:
1. (true) blue jeans
Wear it well: Odds are you work in an office where shorts aren't really the move no matter the season. Pick up some crisp true-blue jeans (or twill 5-pocket pants) for a shade that works year-round.
2. acetate sunglasses
Wear it well: Sunglasses, never go out of season, but they feel especially necessary now. Treat yourself to a new acetate frame style and put a fresh twist on your fall accessories game.
3. crewneck sweatshirt
Wear it well: Okay, okay—so you probably need another crewneck sweatshirt like you need a hole in the head, but this French terry pullover in a poppy red color will pair great over your trunks on the weekends and with a nice pair of chinos during the week.
4. clean white sneaks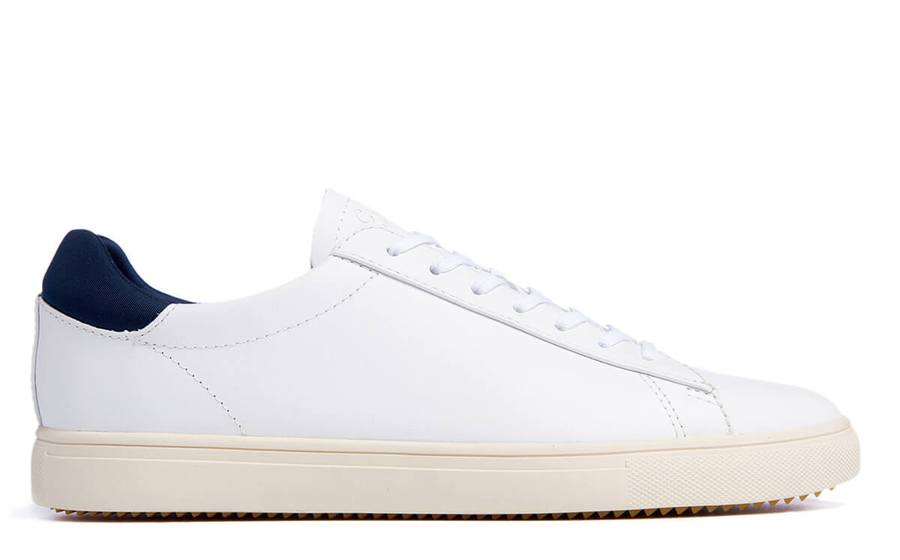 Wear it well: With clean design and a comfortable sole, there's nothing a good white sneaker can't solve in life. Or can't fix a wayward outfit, at least.
Clae's "Bradley" sneaker is one of those modern classics you'll wonder how you ever lived without. Just in time for weekend strolls on boardwalks and leaf peeping outings alike.
5. A "fun" short-sleeve shirt
Wear it well: We've already extolled on the many ways a short-sleeve shirt is essential to your wardrobe, every day of the week. This version is currently on sale (!), and can be layered under sweaters and sweatshirts into the colder months to come.
6. A new work (or school) bag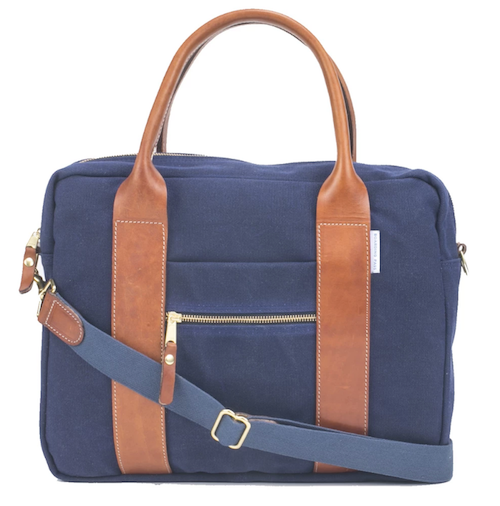 Wear it well: A fall style roundup wouldn't be complete with a nod to "back to school." Even if you're well past your school days, it feels good to psych yourself up with something new to get you through the end of the year.
Every guy and his brother has a Filson bag by now, so why not change things up with a similarly rugged bag with a slightly more refined look. Since careers don't really get summer vacations, you're safe to invest now and use this bag all year long.
7. A belt that falls between fancy and casual
Wear it well: Woven belts have a traditionally summery flair, but in rich brown leather, this belt has the potential to extend into Autumn with crisp suits and your usual 9-to-5 grind outfits.
Taylor Davies splits her time between NYC and Sun Valley. She loves writing about menswear, overpriced martinis in dimly lit hotel bars, and cross-country skiing. Not necessarily in that order.