Things to Do in New York at Christmas
…And what to wear for every (festive) stop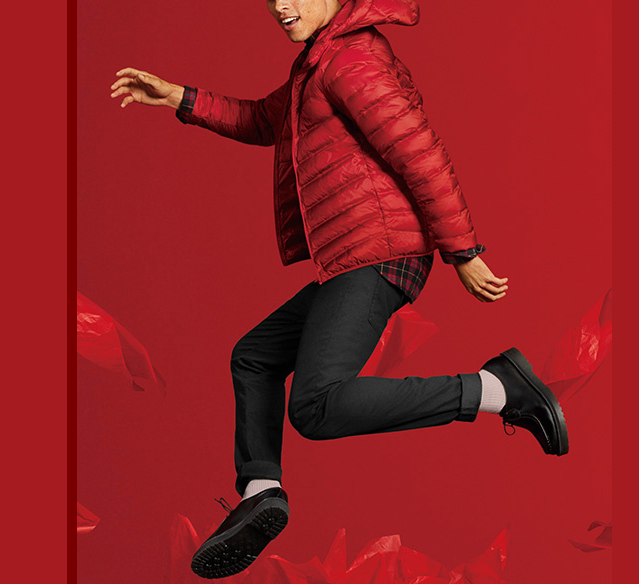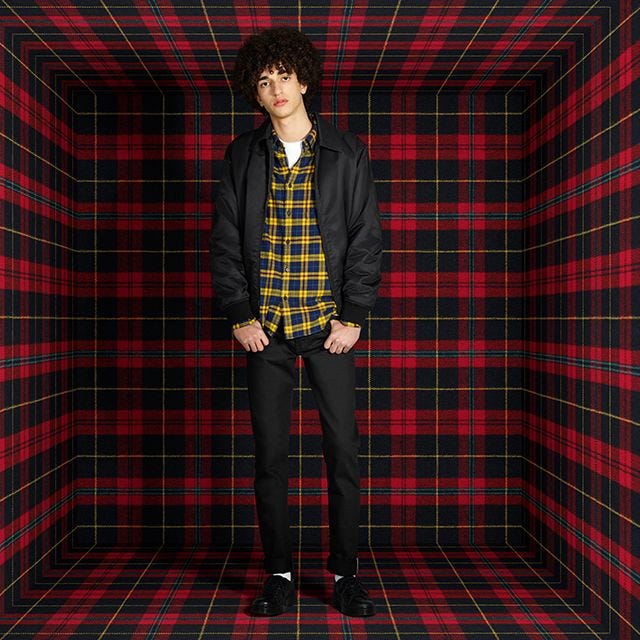 Disclosure: This post was created in partnership with Uniqlo. Thanks for supporting the brands that keep Style Girlfriend going!

Picture Kevin McCallister riding around Manhattan in a limo eating his very own cheese pizza. Harry and Sally carrying a Christmas tree on the Upper West Side. Buddy the Elf screaming that he knows Santa in the middle of a (fictitious) Midtown department store. All that holiday magic happens on film, but I gotta tell ya..the holidays in New York City really are that magical.
And I, for one, am riding those Buddy vibes. Pretty much from the moment the Thanksgiving leftovers are gone. I lose all chill, become a total tourist, and occasionally completely lose my sh*t when I see a really good Christmas tree. There is nothing more fun to me than being festive, and nowhere better to do the absolute most than right here in NYC.
What do do first? And what to wear? In case you couldn't tell yet, that's where I come in. I'm donning my Santa cap and my cultural ambassador sash so I can outfit you with the perfect guide to the best, most festive, most fancy and romantic and "make your own movie moment"-worthy holiday activities in The City.
Like Buddy's breakfast spaghetti, I'm making these suggestions extra sweet for you, sharing what to wear for each one and the perfect holiday song to listen to while you do it. So lace up those skates, pray for snow, and get ready to spread some serious cheer.
Below, 6 things to do in New York at Christmas:

Go Ice Skating at Wollman Rink in Central Park
This is a playful, extremely Instagram-y activity whether or not you're any good at skating, and especially brilliant for an early-in-the-game day date. You can toddle around on the ice, take a few laps and do all that cute stuff where you hold hands and lean on each other to keep from falling. Like a romantic comedy come to life! Ice rinks magically pop up around the city this time of year, but Wollman Rink is my favorite. It's large enough not to have to throw elbows with other ice skaters, and is nestled in a beautiful corner of Central Park in the shadow of the iconic Plaza hotel.
LISTEN TO THIS: "What Christmas Means to Me" by Stevie Wonder
WEAR THIS: Heattech-Lined Function Gloves, $20
Listen to me when I tell you, no matter what the temperature is outside, no matter how much you want to really hold hands with your date—do not go ice skating without gloves. Do not! Bare skin on plus ice equals disaster. So glove up and put these on your paws. Don't worry. They've got touchscreen-ready pads on the fingers so you can stay warm and get those 'grams.

Order Fancy Drinks at Bemelmans at the Carlyle Hotel
Bemelmans, the legendary and rather schmancy bar at the Carlyle Hotel, makes me feel some kind of way. It's one of those very special, very old school New York hotel spots that's also very expensive, which is part of its charm. Once you settle into your soft leather chair, when you're snacking on the signature mix of nuts and crackers waiters bring to every table, when the jazz band really gets going and you take in the iconic murals… You'll feel transported. You'll feel fancy. You'll probably feel the urge to utter "F*ck it" under your breath and order another round of $25 Old Fashioneds.
LISTEN TO THIS: "I'm Beginning To See The Light" by Bobby Darin
WEAR THIS: Extra Fine Merino Turtleneck Sweater, $40
In case you haven't caught the hint (make that hints) we've been dropping on SG all season just yet: We love a man in a turtleneck. Love. A. Turtleneck. And really, no other bar has better turtleneck vibes than Bemelmans. Throw on Uniqlo's Extra Fine Merino turtleneck with black jeans, a sport coat and brown boots for an easy-but-classy-af cocktail getup.

See the Over-the-Top Christmas Lights in Dyker Heights, Brooklyn
Journeying out to Dyker Heights to see the neighborhood's legendary holiday lights has been on my Christmas bucket list for a while now. But because I am a stubborn Manhattanite, I never got around to it until just this year. The displays apparently draw huge crowds, and you can even pay $55 for a 3.5 hour bus tour of the lights if you don't want to hoof it from block to block.
LISTEN TO THIS: "Wonderful Christmastime" by Paul McCartney
WEAR THIS: Ultra Light Down Jacket (in festive red), $70
Sure, you could wear a nice warm down jacket in any ol' color to go see some wild Christmas light displays, but that really feels like a missed opportunity to me. Uniqlo's excellent Ultra Light Down Jacket comes in a bunch of fresh new colors this season, and my pick, for reasons that should be obvious by now, is a bright and festive red!

Gather Friends For A Festive Bar Crawl Around Downtown New York
If tourist vibes aren't your thing but festive-bordering-on-unhinged holiday decorations are, then first of all—let's be best friends. And then, let's host a self-guided bar crawl through downtown New York! From Rolfs, the OG over-the-top Christmas bar, to Mace, an East Village bar that redecorates and rebrands itself for the holidays as "Miracle on 9th Street" — options abound. Map out your route, invite friends and, you know, make a little merry.
LISTEN TO THIS: "Merry Christmas, Happy Holidays" by *NSYNC
WEAR THIS: Flannel Long Sleeve Shirt, $30
This isn't SantaCon. You and your merry band of crawlers don't need to dress in costume to make the most of your festive tour. Nod to the holidays and the cold weather with a great flannel paired with your favorite jeans and layered under a puffer or sherpa-lined coat.

Go Shopping & Take In The Holiday Windows on 5th Avenue
Each year when I make my holiday pilgrimage to upper 5th Avenue to see the window displays and shop around, I cue up a holiday playlist on Spotify so I can brave the crowds with a good soundtrack. I highly recommend it, unless of course you're not going alone. You can't miss the epic displays that make the sidewalks feel like a series of fantastical holiday parties—attended by curious revelers, babies in strollers and tourists from all over the world. It's kind of a mess, in wonderful way! This year, Uniqlo is even hosting carolers and passing out cake pops at their 5th Avenue store the weekend before Christmas. Get your fa lala la la la la la la on with a sugar high!
Don't forget to take in the iconic view of Rockefeller Center and its gigantic Christmas tree, just off 5th Avenue. And if you're feeling especially festive (and I hope you are by this point!), treat yourself to a glass of champagne at Fred's—the jewel box restaurant at Barney's with stunning views of Central Park.
LISTEN TO THIS: "Cool Yule" by Louis Armstrong
WEAR THIS: Seamless Down Parka ($150) and Knit Cap ($15)
The festive uptown window displays are best experienced after dark—holiday glow, bright lights and all that—so make sure you're bundled up better than Randy in A Christmas Story. That means a proper down coat and definitely a beanie. The Seamless coat is light (of course), water-repellant, windproof and lined with aluminum for extra heat retention. n.

Sip Hot Cocoa By the Fire at the Marlton or Ludlow Hotel
Did you even do the holidays in New York if you didn't enjoy a hot cocoa in a hotel lobby you're not staying in because it happens to have a fireplace? The answer is of course, no. So make a plan to spend a lazy, extremely cozy afternoon posted up at The Marlton in Greenwich Village or The Ludlow Hotel on the Lower East Side—both of which have big, welcoming lobbies with real, wood-burning fireplaces that are open to the public.
LISTEN TO THIS: "I've Got My Love To Keep Me Warm" By Dean Martin
WEAR THIS: Faux Shearling Fleece Sweatshirt, $30
Cozy boi season is here! Crewneck sweatshirts are great, but shearling crewneck sweatshirts are fantastic. Uniqlo's slimmer fits ensure that you won't look sloppy if you pair this one with equally slim jeans or chinos and your favorite white sneakers. Voila—the perfect uniform for a fireside hang.
TELL ME:
WHAT'S YOUR FAVORITE HOLIDAY SONG?!
Taylor Davies splits her time between NYC and Sun Valley. She loves writing about menswear, overpriced martinis in dimly lit hotel bars, and cross-country skiing. Not necessarily in that order.