How to Dress Up in Winter: Party Outfits for Every Occasion
Don't let the cold kill your style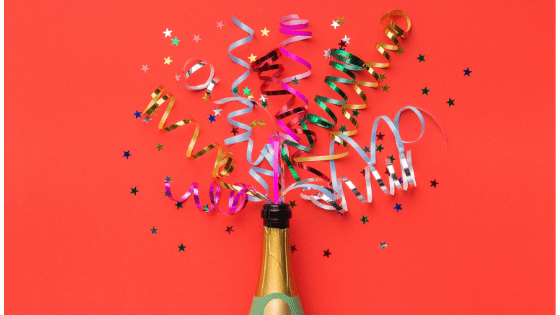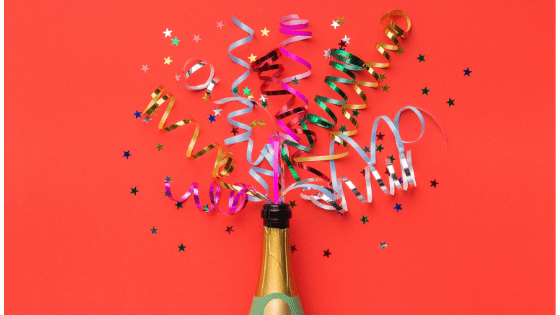 Dressing "nice" in the winter can feel like a complicated affair. How to look good and also y'know, stay warm? And can you rock the personal style touches, like a bare ankle, that you would in warmer months?
Don't be afraid to treat any event, from a friend's dinner party to a black tie winter wedding, like a red carpet opportunity. It just takes mixing up a few key pieces and incorporating details unique to your personal style.
Here's the outfit inspiration you'll find in this feature:
what to wear to an intimate party or event in the winter
how to dress for a winter cocktail party
what to wear to a semi-formal or formal winter event
modern and classic looks for a black tie winter event
#1 What to wear to an intimate winter event*
*like a dinner party or an engagement party!
Wear a textured sport coat with holiday accents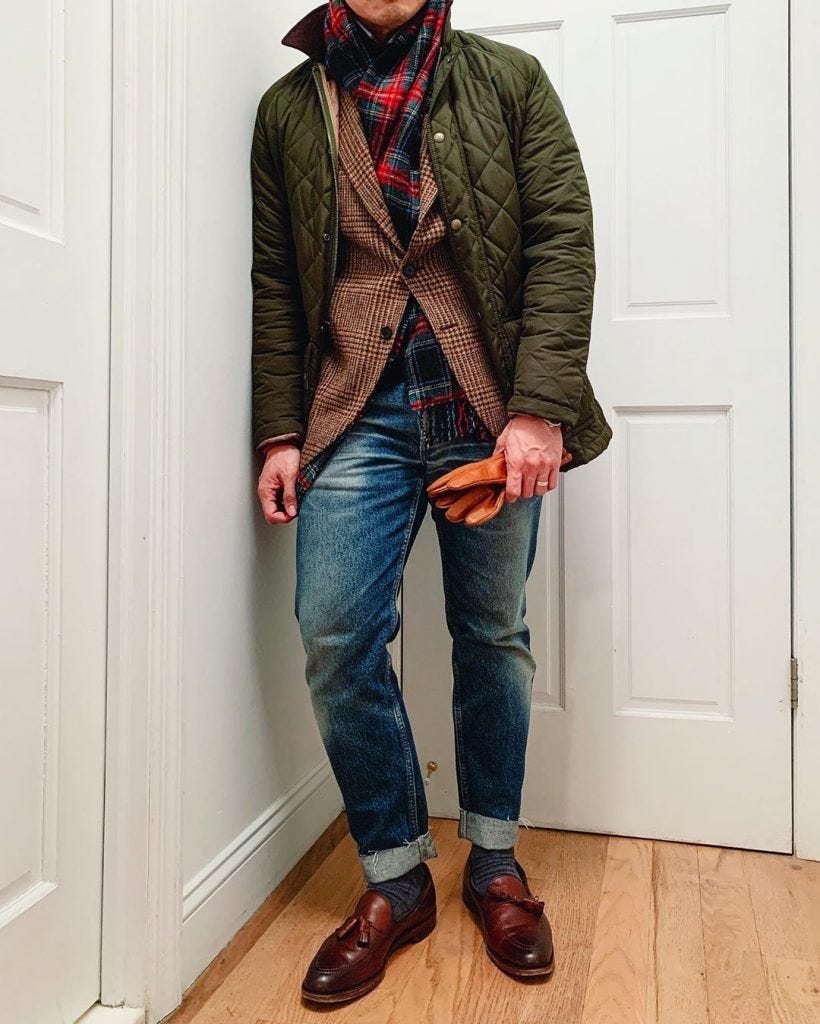 SG Says: Barron Cuadro, the blogger behind Effortless Gent, may be camera shy in the photo above, but this outfit is not.
Now, this head-to-toe look might feel casual at first because of the jeans, but don't be fooled. The fit is on point, and each layer is more rich, textured, and interesting than the last. And that scarf? Total ::chef's kiss.::
This look is perfect for something like an engagement party at a restaurant or bar, where you want to look a little extra-special, but you don't want to bust out a full suit.
#2 What to wear to a winter event calling for "cocktail" attire
Wear a tuxedo, sans tuxedo shirt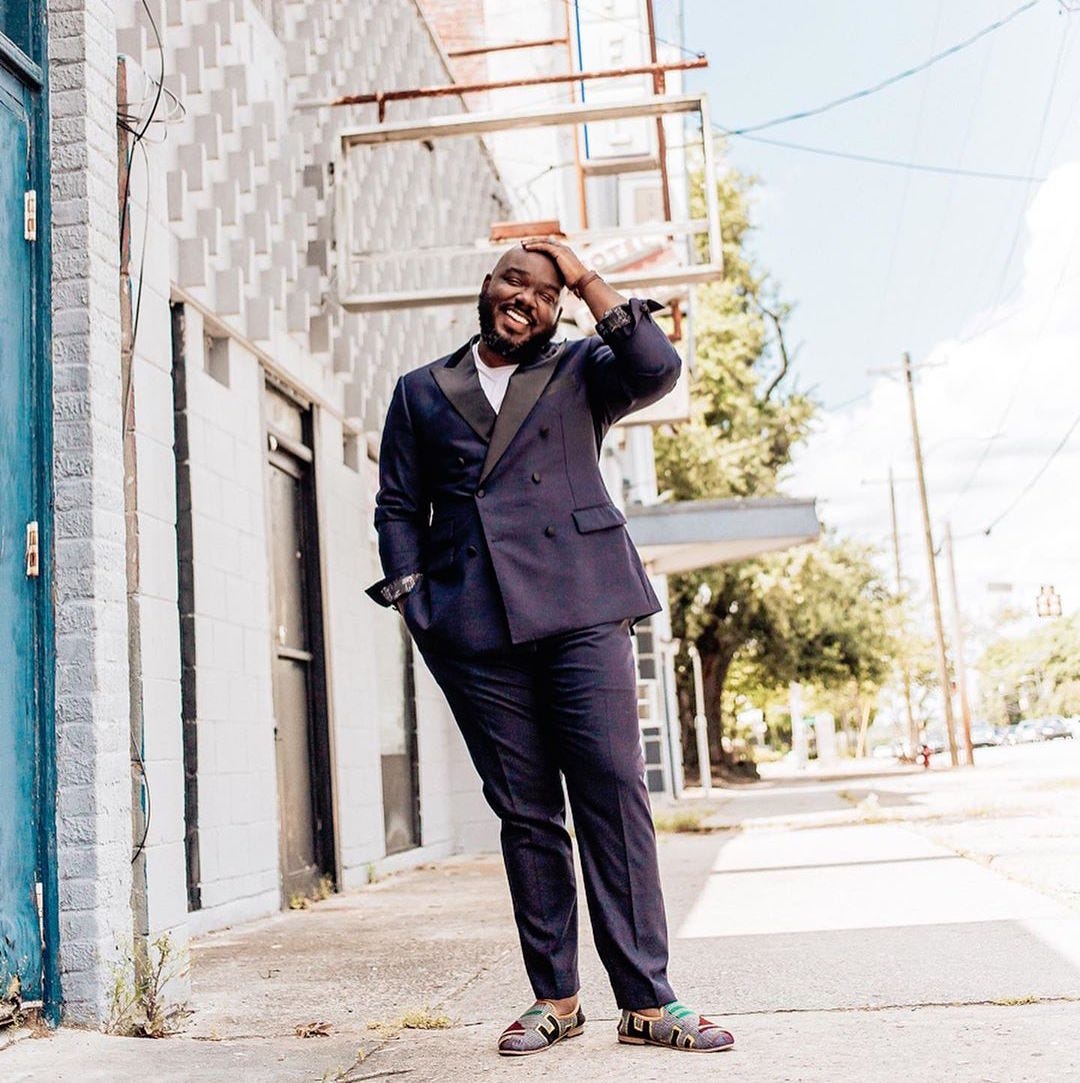 SG Says: As style blogger Kelvin Davis knows, you shouldn't be afraid to break out your tux game early and often! Black tie looks sharp yet dressed down when you wear your tux with a t-shirt.
Wear a patterned sport coat and turtleneck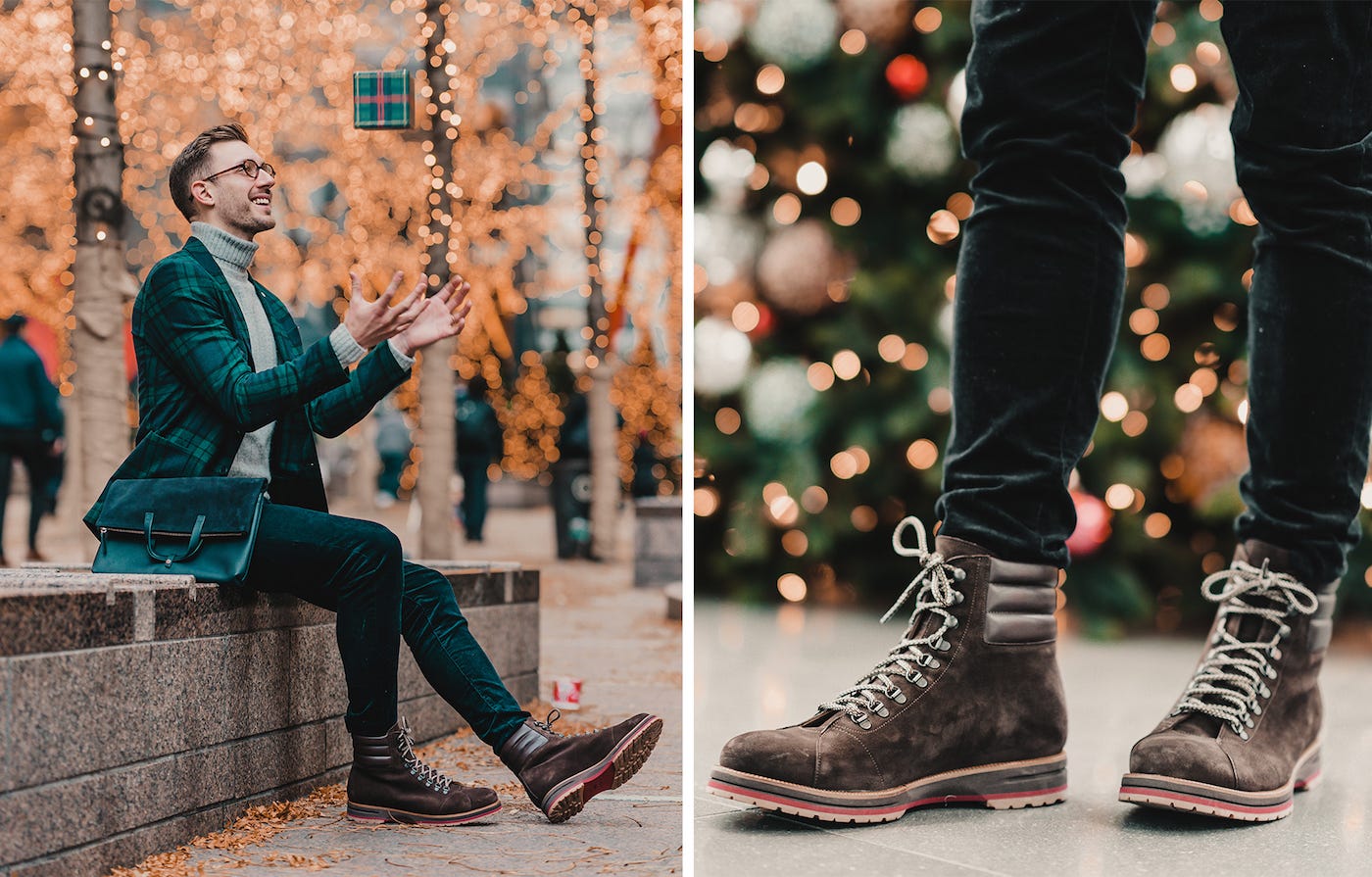 SG Says: Will Taylor, the style blogger behind Bright Bazaar knows that winter and Black Watch were made for each other. Don't be afraid to bust out your best (ahem, only?) turtleneck for your next event that calls for "cocktail" attire.
Even though we're well past the holidays, if there's snow on the ground, it's still winter, so wintery patterns and colors are still fair game. You might not be ready for an advanced style move like those velvet pants, but a luxe corduroy might be right up your alley.
This level of dressed-up would also be great for a special date, like an anniversary, or even a proposal!
#3 What to wear to a semi-formal winter event
Wear a suit in a rich jewel tone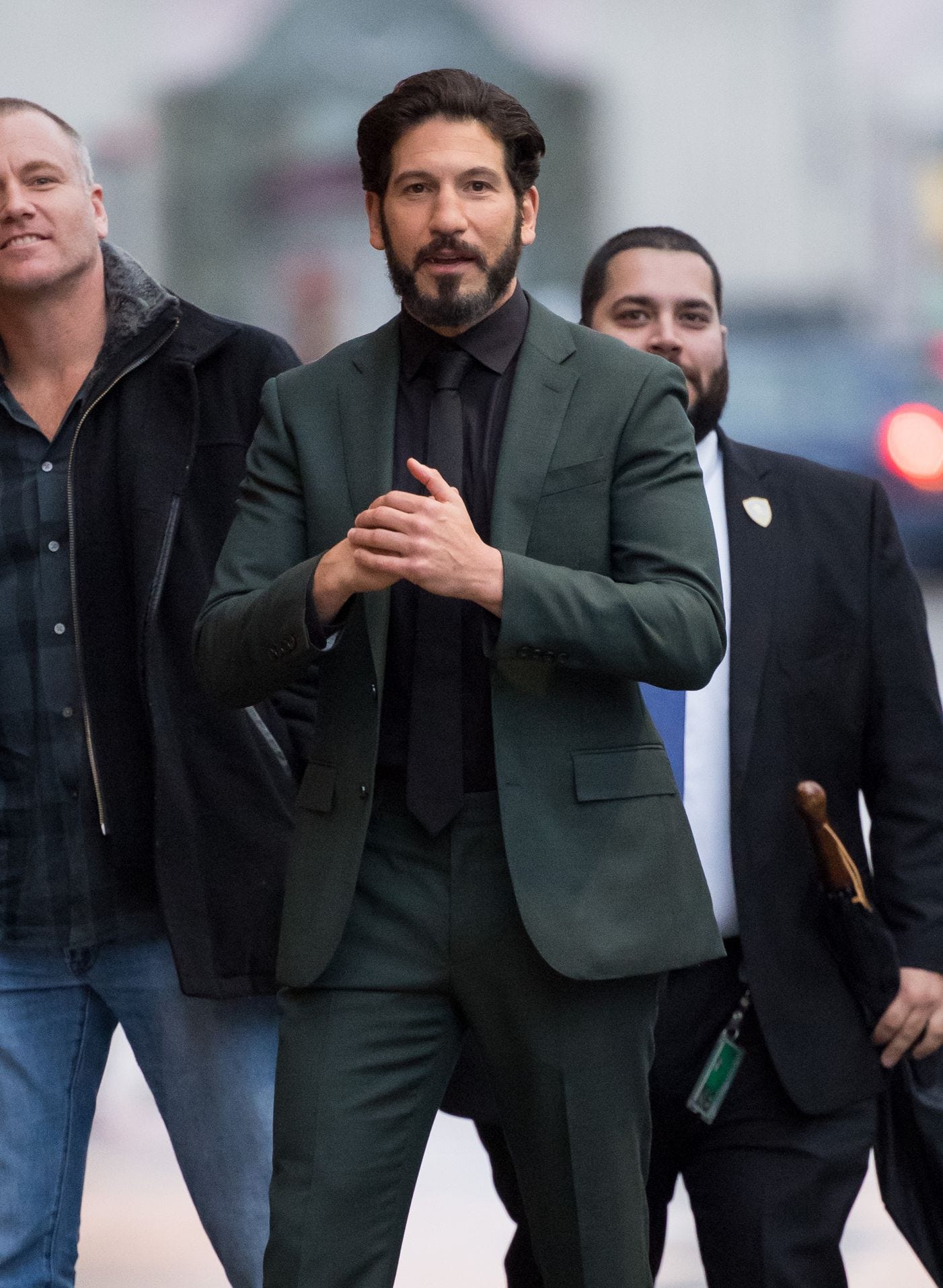 SG Says: This is your permission to wear a suit that's not blue or grey (but only because you ought to have those covered in your closet by now!), especially for a semi-formal winter event.
The guy from The Punisher whose name I refuse to learn but was on the cover of Esquire last year sometime (#dedication!) shows how it's done, above. The forest green is perfect for the cold weather months, and while usually we're not all in on a black-on-black shirt and tie combination, it works here because of the rich, dark color of the suit.
#4 What to wear to a formal winter event
Wear a classic tuxedo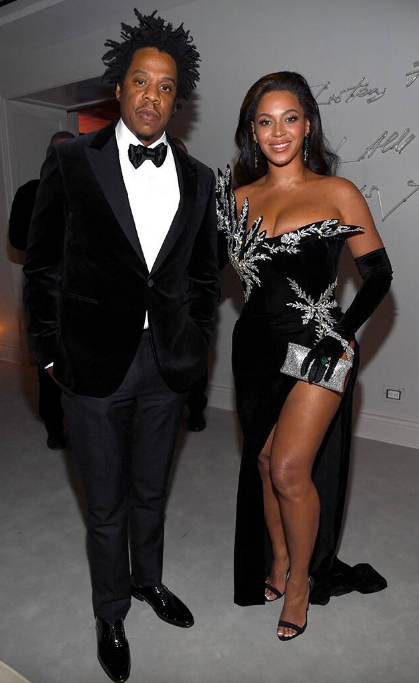 SG Says: Yes, it's 2019 and a peak lapel tuxedo counts as a "classic." This look Jay-Z wore to Diddy's recent 50th birthday party is so, so handsome. Sure, it helps to have Beyonce on your arm, but we'd argue these two stars are shining equally bright.
…Or a modern tuxedo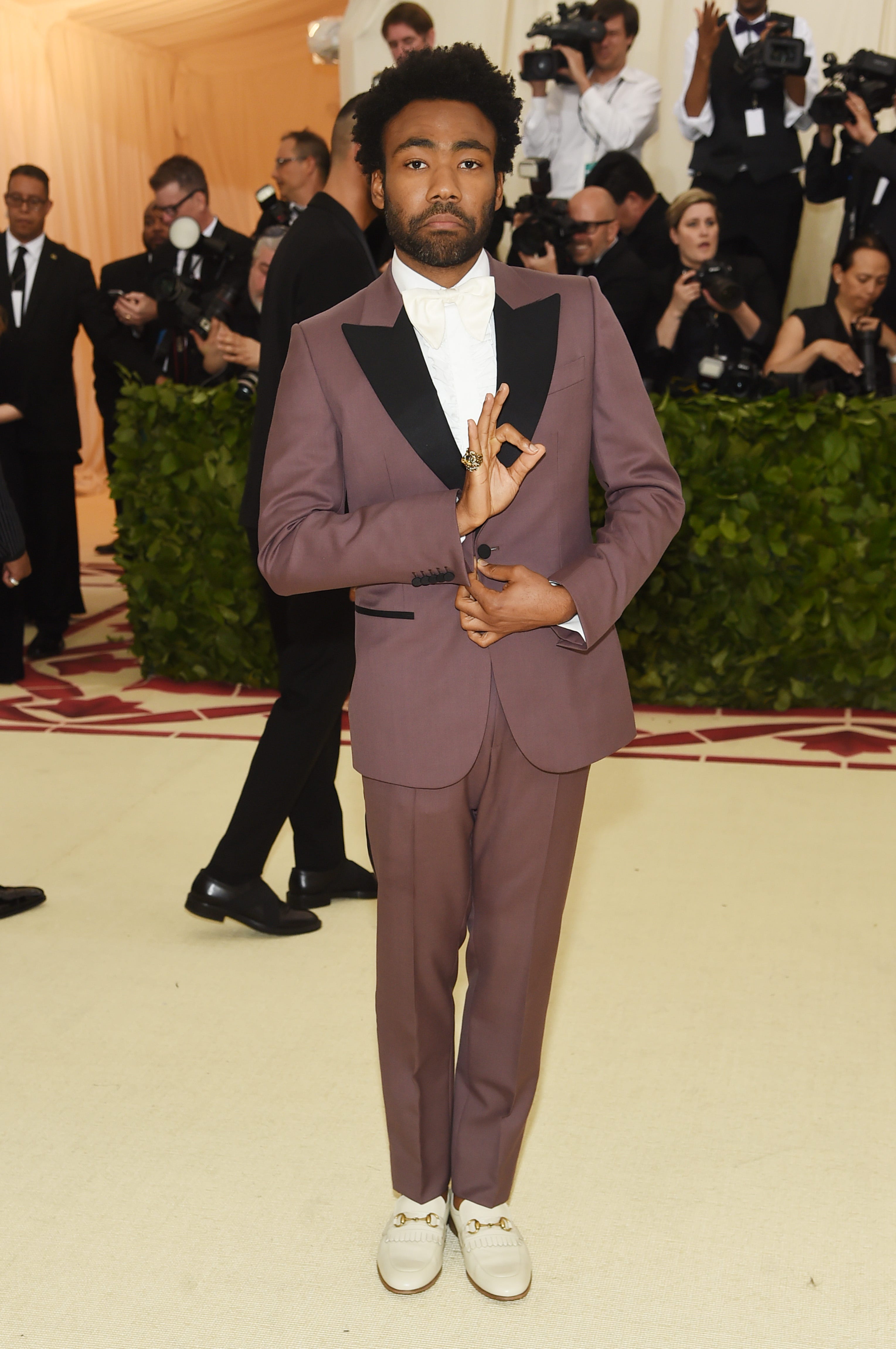 SG Says: Now that's a modern tux. Donald Glover wore this "plummy lavender" (this is what we decided to call the hue after much internal debate here…"dusty plum" was also discussed) tux to last year's Met Gala, and boy oh boy did we love it.
Is a statement tux like this Glover's for everyone? No. Could you pull it off? Maybe!
If you have a formal event coming up and you want to wear something a little less conservative, this could be a good opportunity to test run a service like The Black Tux. This way, you can rent a more "out there" outfit before you commit to buying it.
A few tips on men's winter fashion
Texture is your friend when it comes to creating an eye-catching formal look in the winter. Try a velvet blazer in an unexpected color like brown or burgundy – it will be easy to pair with other pieces as you can style it almost like a neutral color.
Mixing patterns is an easy way to make an outfit more visually interesting. Especially in the winter weather, heavier fabrics featuring patterns feel right.
Fit is key. Tapered trousers will keep the pattern from looking too casual, and a slim cut jacket will ensure you avoid any costume vibes with your overall lewk.
In formal wear, details make all the difference. Keep your shoes shined, and be mindful of scuffs, stains, and tears.