Happy SG Madness 2021!
Let's do this.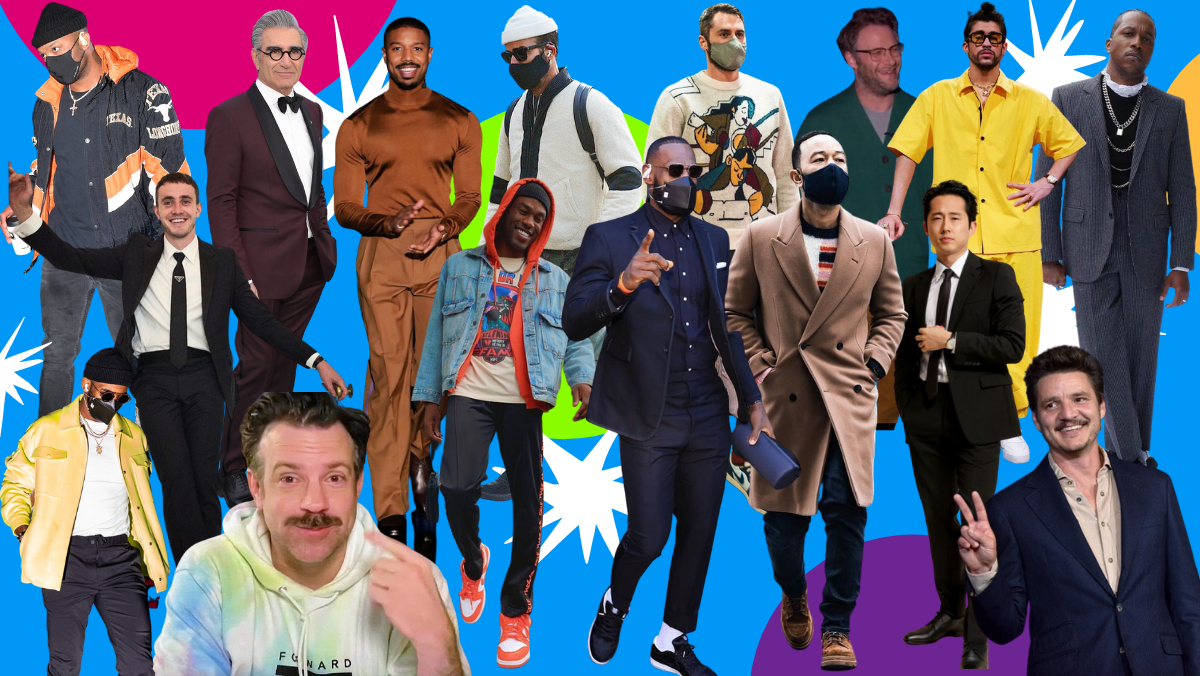 Happy SG Madness 2021 everybody!
If you're new around here, welcome and let us tell you a little about this annual style competition tradition.
Every year around a ~certain other~ single-elimination tournament, we host our own little contest.
The aim? Crowning the most stylish man of the year.
Usually we start with 64 faceoffs and winnow the field from there, but well…this was not a great year for 'fit pics from our fave celebs.
So, this year, the field starts at 32, and you get to vote over in Instagram Stories for who moves onto the next round from there.
A few rules:
1) Past winners get retired.
That means you won't find Ryan Reynolds, Idris Elba, Ryan Gosling, Jeff Goldblum, or last year's winner Harry Styles in the 2021 SG Madness bracket.
2) Seeding is based on Instagram follower count.
That makes Justin Bieber, Bad Bunny, LeBron James, and Tom Holland our #1 seeds. The list goes down from there.
3) No complaining about who made it and who didn't!
Because this is our fun thing that we made up and put a lot of effort into for your entertainment, we retain the right to include or not include…basically whoever we want.
This year, that meant skipping out on folks who've made appearances in recent years for a variety of reasons: not enough pictures of them in head-to-toe outfits, accusations of cannibalism and other bad behavior. On a related note, please no complaining about who is and isn't included in this year's bracket.
Got it? Great!
Head to Instagram and cast your Round 1 votes!