Idris Elba is Your Most Stylish Man of 2019
A win that was a long time coming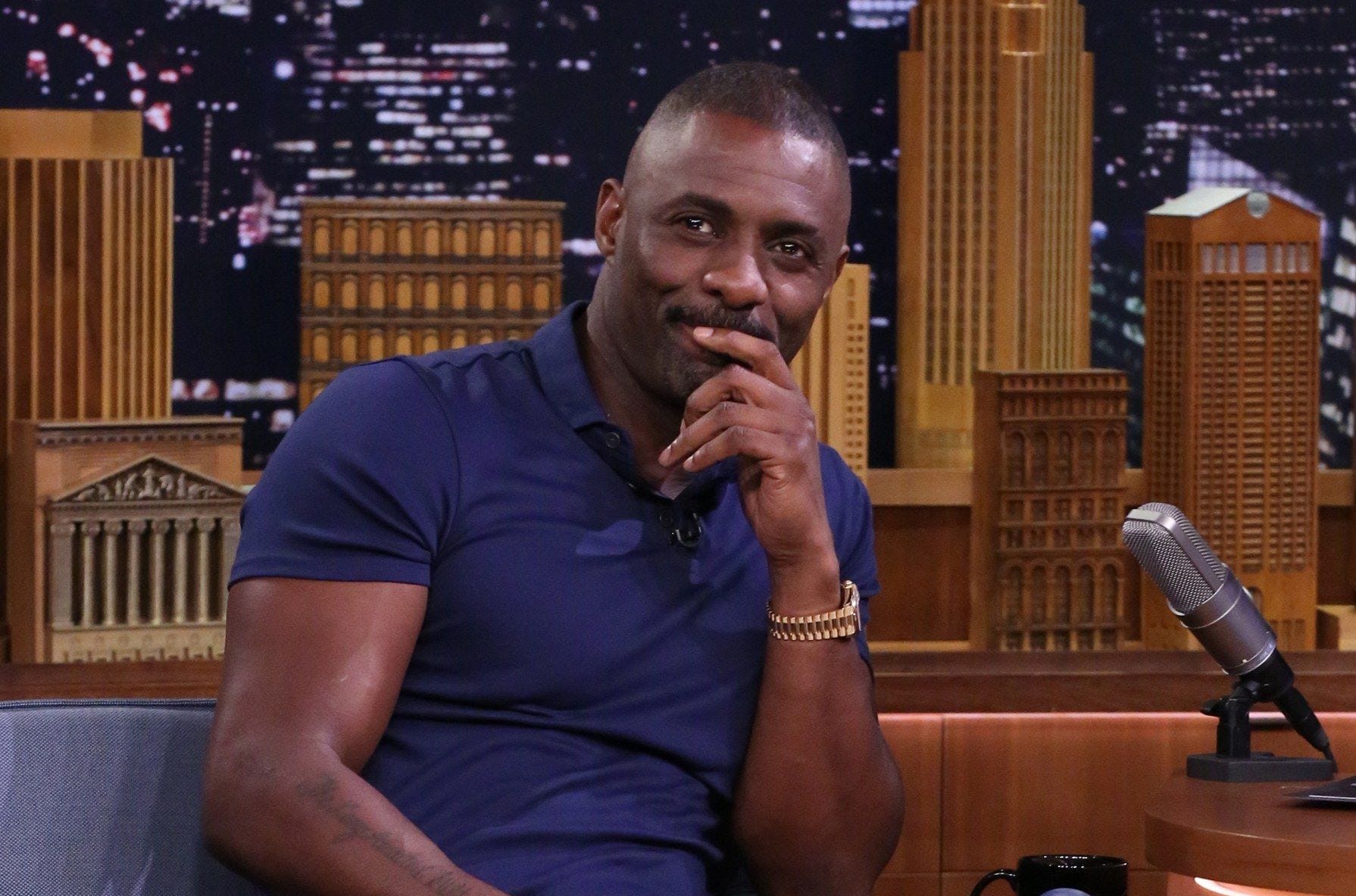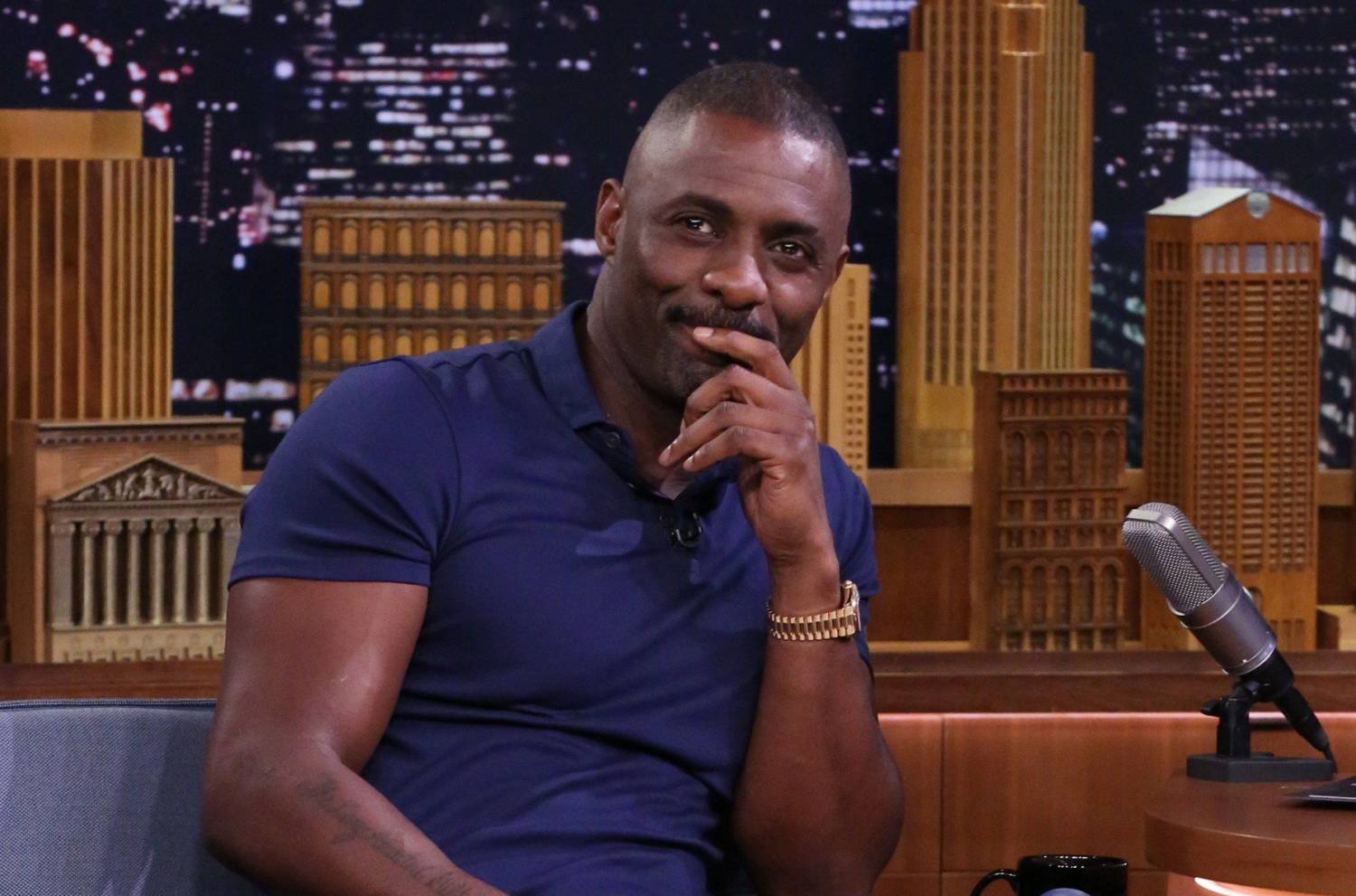 Guys! It finally happened! Idris Elba is your most stylish man of 2019.
He joins an illustrious members' only club of well-dressed men including Ryan Gosling, Jeff Goldblum, Ryan Reynolds, and Daniel Craig.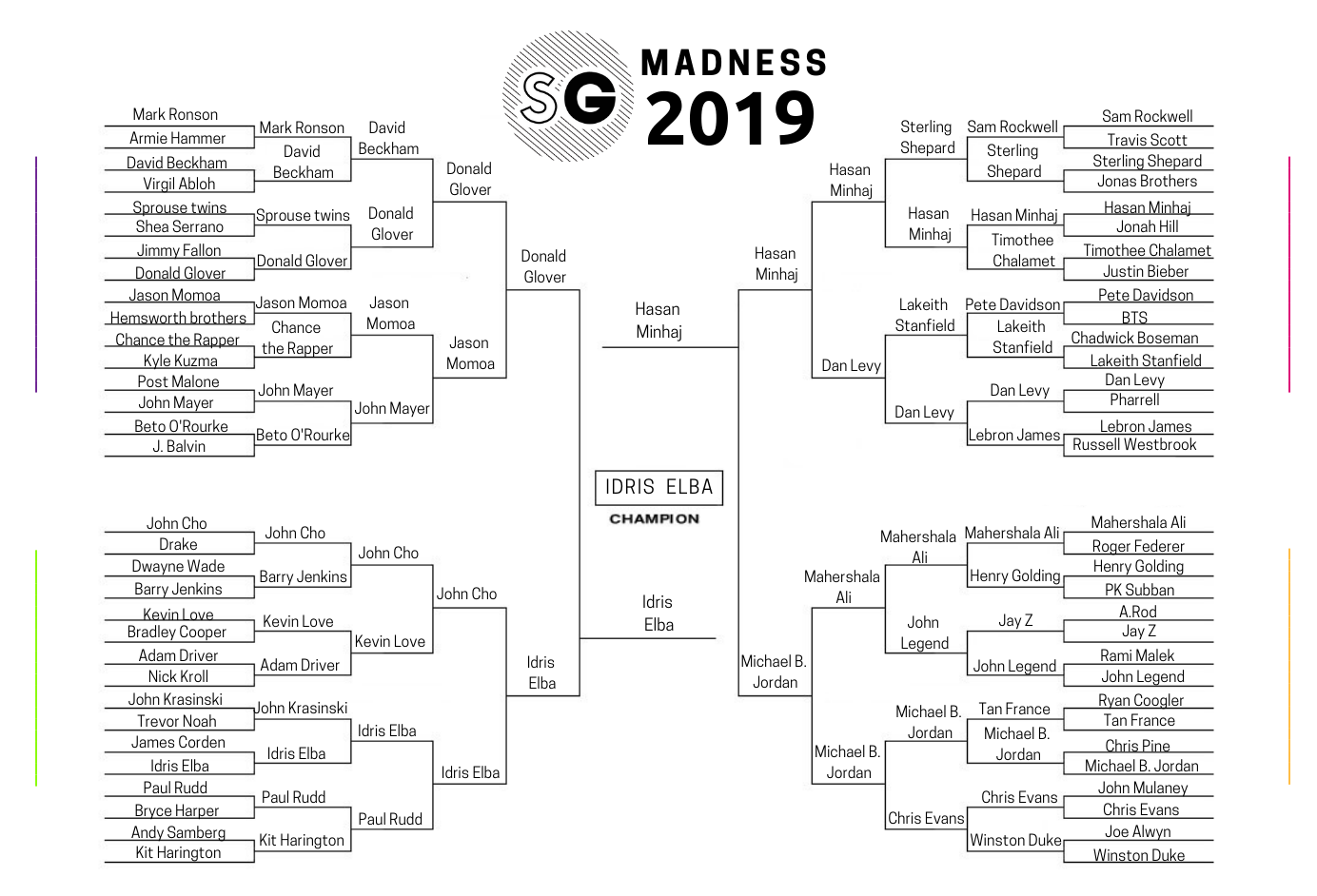 So, what helped the actor and DJ to nab the top spot this year? Competency in both formal and casual dressing, a commitment to neutrals and textures in equal measure, and a strong dose of 007-worthy confidence.
Below, the style lessons to learn from Idris Elba, your most stylish man of 2019:
Lesson #1 You don't need to go crazy with color to make an outfit interesting
For the most part, Elba doesn't wear anything too "out there," especially in his off-duty wear. We've spotted plenty of neutrals like grey, black, and navy in his outfits.
The secret? Interesting details like brogued boots, and contrast-tipped knits keep things from looking boring.
Textures, too! The perforated leather jacket Elba wears above totally elevates an otherwise standard jeans and t-shirt outfit.
Lesson #2 Confidence is key
Just because Elba keeps his color palette pretty conservative doesn't mean the most stylish man of 2019 shies away from a fashionable lewk.
We love the Commes des Garcons sneakers he paired with pleated chinos (an advanced fashion degree of difficulty) above. And that quilted bomber jacket with leather sleeves? It would look just as at home on the back of a guy twenty years Elba's junior.
The point? If you want to try a trend, try it. It's not your age that determines whether you can pull it off or can't; it's the confidence with which you wear it.
Lesson #3 Know thyself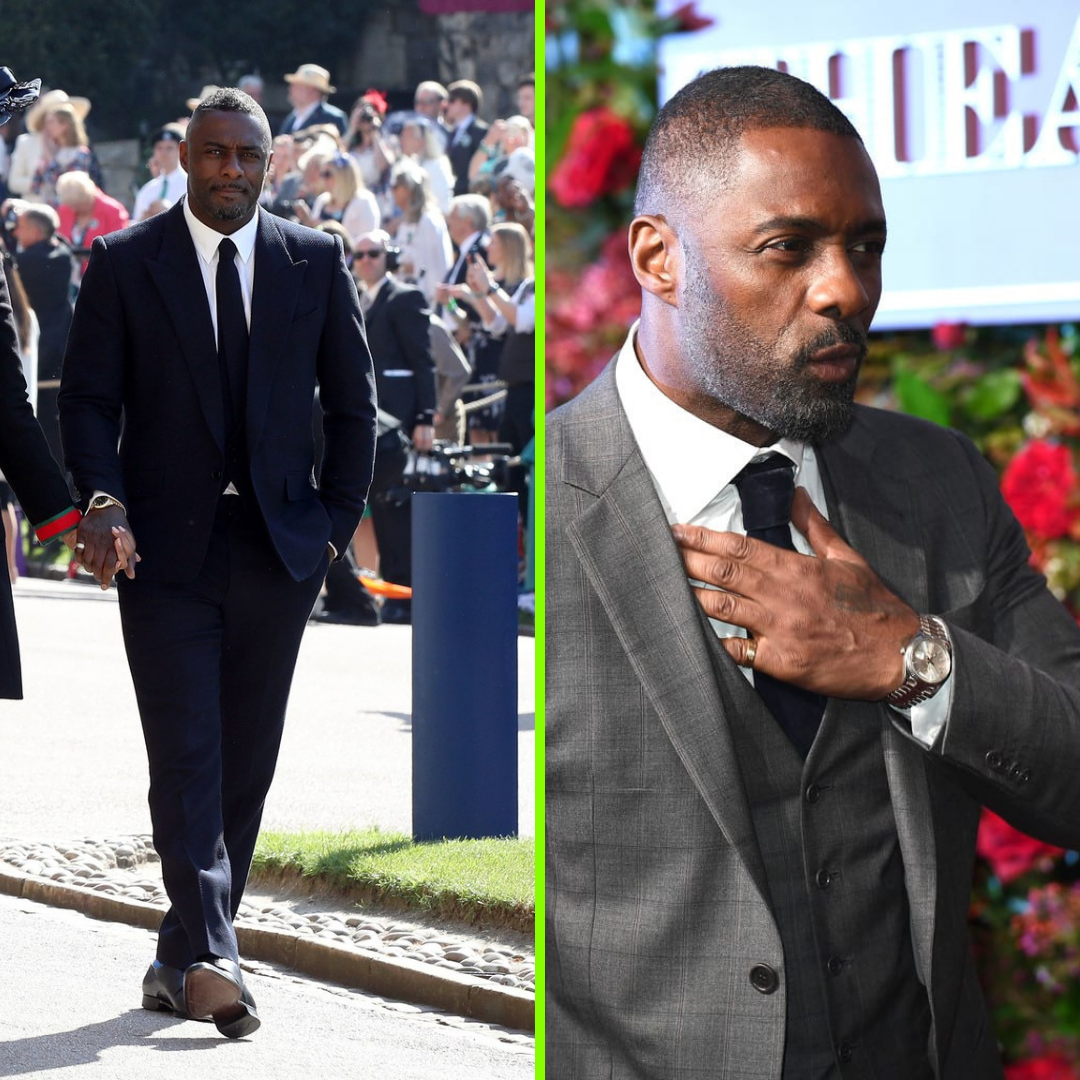 In an interview with Elba and his stylist, Cheryl Konteh for The Hollywood Reporter, Elba confessed, "I'm not a fan of a bow tie."
And that's okay!
Just like we encourage you to develop opinions about everything from your favorite drink to the way you style your hair, it's good to get involved in your style and come up with your likes and dislikes.
You know you don't like how you look in yellow, so you don't buy it. You feel hella handsome in a waistcoat, so you find an excuse to wear one whenever you can.
It's only when you get interested and involved in a subject can you form even a halfway knowledgeable opinion. It seems obvious, and yet…to feel at home in your personal style, you have to figure out what your personal style is!
So if you want to start on the path to Elba-level wardrobe confidence, take the time to do the work.
Here's a good resource on steps you can take to develop your personal style and taste in clothes.
Lesson # 4 Embrace dad style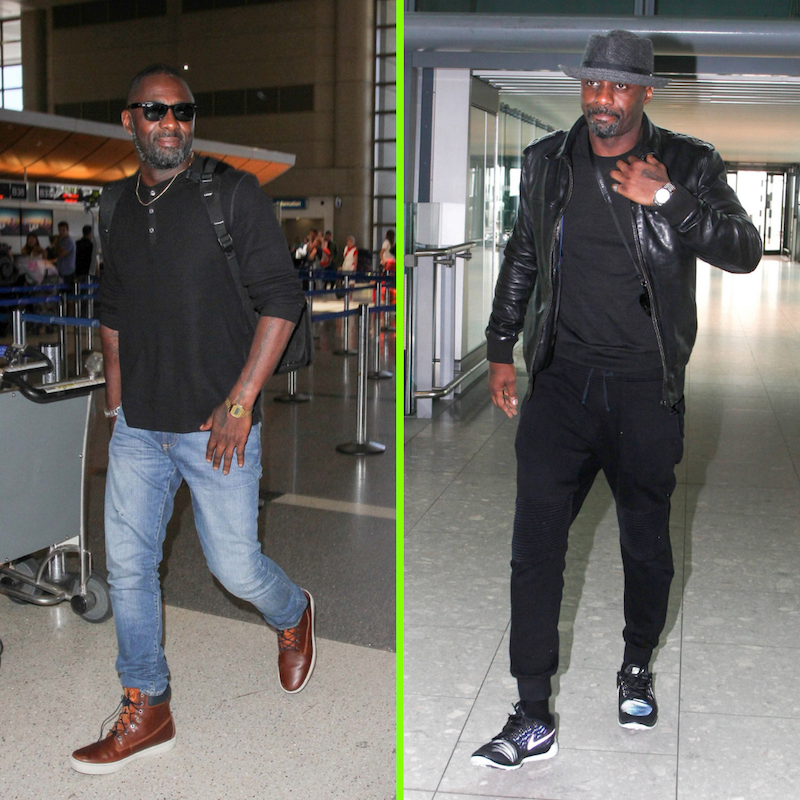 Your votes to designate Elba as the most stylish man of 2019 really prove the point that there's nothing wrong with keeping things simple!
We've been pushing straightforward style essentials like henleys, lightwash jeans, nice sweatpants, and a timeless leather jacket for so long. Hopefully your most stylish man of 2019 can finally convince you to invest.
Lesson #5 When in doubt, wear a great coat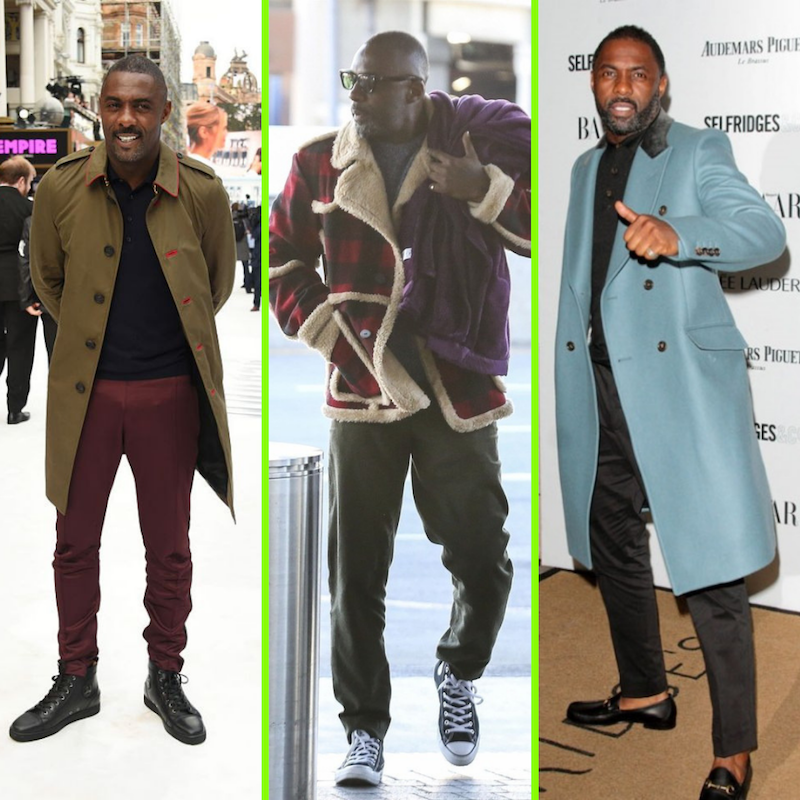 Easy, right?! When you're wearing a great jacket, that's all anyone's looking at.
***
Thanks to everyone who voted. Not only is SG Madness a fun way to distract ourselves from our busted NCAA tournament brackets, it's also a sneaky way to figure out the fashion you want to see on Style Girlfriend.
You guys overwhelmingly voted Idris Elba your most stylish man of 2019, and we hear you loud and clear. Look for more resources coming down the pike on elevated off-duty style, and how to add more personality to every outfit.
'Til next year!
***
Ready to become the second-most stylish man of 2019?

A "best-dressed" wardrobe makes you feel like a million bucks and boosts your confidence big time. But shopping for all those clothes? That can be a pain.
If you're ready to invest in some new clothes, consider having Team SG shop for you! We'll curate an online shopping list just for you that fits your budget, your body type, and your lifestyle.
Let us rescue you from shopping fatigue and sartorial apathy. You'll receive personal attention and care that will make you feel like the best version of the awesome guy you already are! Ready to seriously improve your closet and your confidence? Give us a shout.
***