Want to Meet Women? Go to a Pilates Class
Strength training for your love life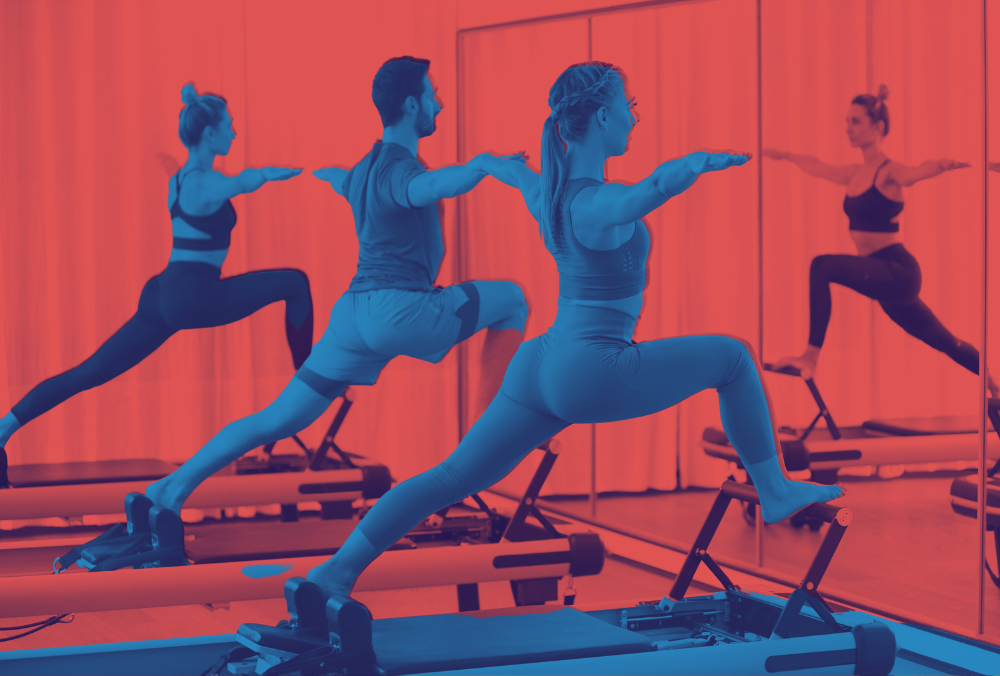 If you're a single guy tired of swiping on dating apps (and if you are, you're not alone!!), now is a great time to seek out new and different ways of connecting with women. We're talking: IRL meet-cute opportunities.
First thing's first, you must expand your social circle. After all, how can you meet potential new love interests unless you put yourself in situations where you'll actually meet new people?
If you're nodding vigorously at your computer or phone right now, I've got the perfect place that I'll bet you haven't thought of yet.
Let me introduce you to: the Pilates class.
Now, when I say Pilates, what do you think? Kind of like yoga but weirder? Sixty minutes of light stretching, not a "real" workout? Those bizarre contraptions that look like a torture-porn prop from a Saw movie?
My guy, Pilates is so, so, so much more.

Yes, Pilates shares some important similarities with yoga, but if you find the right class, it's one of the more grueling workouts you'll try.
Pilates is an incredible strength training exercise, supporting body alignment and sports rehab efforts. In fact, Pilates for guys might be the ultimate "fit for life" workout—which is probably the reason celebrity trainer Tony Horton included it in his iconically difficult P90X series.
Meaning? Don't think of going to a Pilates class as some scuzzy pick up artist tactic to meet women. Taking up Pilates is a worthy endeavor all on its own.
But about those women…
You know those cute chicks you see running around town in cool-looking matching workout sets? Yeah, they're all headed to a Pilates class.
Especially at boutique studios like Solidcore that will have you in and out of class in a speedy 45 minutes, Pilates attracts badass, busy women who want to get their sweat on (preferably to a blaring pop soundtrack and coached by an encouraging instructor) and get on with their day.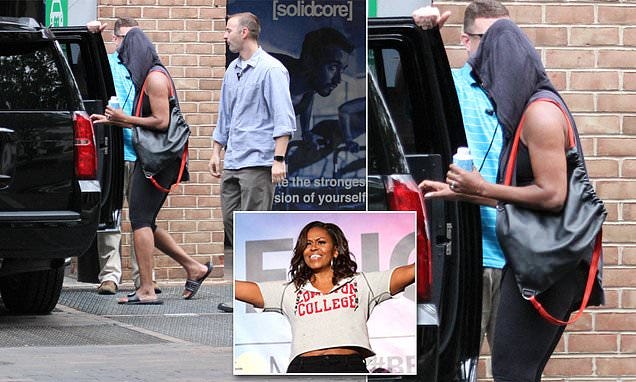 So, if you're tired of your usual workout routine, and wouldn't mind the chance to interact in a non-sketch way with women before and after class? Pilates could be for you.
Interested in learning more?
Check out this guide on Pilates for guys who want to try it: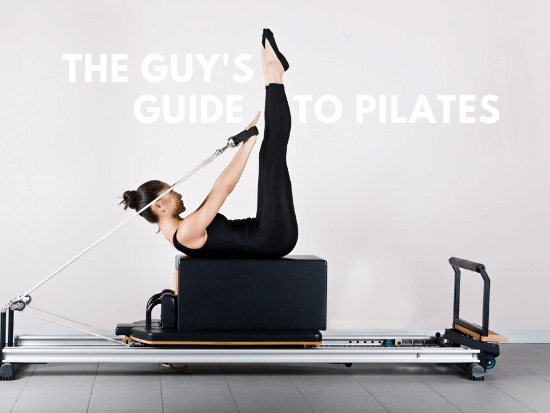 What is Pilates, anyway?
Pilates isn't just appropriate for guys—it was invented by one, the titular Joseph Pilates.
"Because Pilates is extremely popular with women and dancers, men think that it's a women's sport—and they don't realize that Pilates was in fact created by a man, and a beer-drinking, cigar-smoking boxer at that!" says Pilates instructor Annie Venier of Le Petit Studio NYC.
Pilates's big philosophy was that mental health is bound up in physical health. He once said, "Physical fitness is the first requisite of happiness," and we'd be hard-pressed to disagree.
Some classes, like Michelle Obama fave Solidcore, are taught on machines (called the Tower and Reformer…they sound badass, right?), while other classes are primarily taught on mats.
Some teachers use additional props—balls, weights, and so on. Just go with it. You'll focus on core strength, alignment, and proper breathing, not just for class, but for life.
It's a high-intensity, low-impact workout emphasizing slow and controlled movements. Meaning? You'll work your ass off but won't hurt yourself.
"People love to talk about how Pilates creates core strength," Halle Clarke of Mongoose Bodyworks says. "Although that's true, it's more about how Pilates teaches you to integrate balanced core strength into the way you sit, stand, and conduct your life."

Guy-to-girl Pilates class ratio
1:4
"Half of my clients are men, and interestingly, most of them are athletes," Venier says.
Not a total surprise since pros like LeBron James, David Beckham, and Cristiano Rolando have extolled the benefits of Pilates.
Clarke says her male students are there for different reasons.
"Most of our male clients have been referred to us because of their back pain," she says. "It is safe to say that they probably wouldn't be here if weren't in pain." Instead of rehab, why not get ahead of the game and consider Pilates your pre-hab practice?
What guys should wear to a Pilates class
Since your not-so-ulterior motive is to meet a potential new lady love, this is a great time to update and upgrade your workout wear.
Two things to know about a Pilates class:
You will be sticking your legs up in the air in crazy directions, so you'll want lined shorts or to wear compression bike shorts to keep everything contained. And
You'll probably get sweaty, so opt for a tank top that fits close to the body on top.
Shoes are a no-go, so consider slides or your favorite casual sneakers for before and after class.
Choreography complexity
Uhhh, high.
Pilates requires a lot of coordination and control. The movements are incredibly precise—a quarter-inch off and it can feel like you aren't doing anything at all.
Make a tiny adjustment? It feels like the hardest you've ever worked in a gym.
Luckily, most studios offer introductory and novice-level classes. It could even be worth springing for a private class to start, which allows for a safe space for all your questions that may feel basic or embarrassing.
"It's very easy to take some one-on-one classes prior to group classes," Venier says. "It's one of the few group activities you can cheat at by getting a leg up before you jump into a group class, should you choose to."
Shower-meter
It depends.
You'll come out drenched from a Solidcore class. Mat classes, you'll be sore, but probably not very sweaty.
If you're not sure and have somewhere to be shortly after class, you might want to call ahead and see what the studio says about your expected sweat level.
Regardless of if you sweat or not, if you're doing it right, you'll definitely be sore the next day.
How hard is Pilates, really?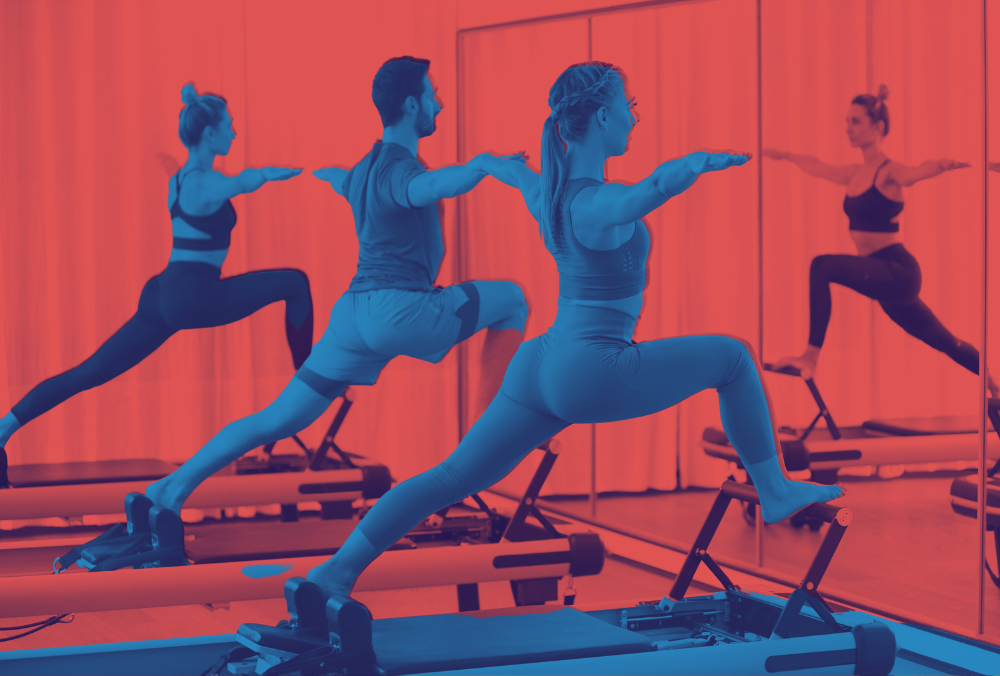 It's as hard as you make it—and that can be really hard. It likely won't get you first place in a bodybuilding competition, but Pilates can help develop a core strength that's difficult to reproduce in other workouts.
"I teach some of the toughest push-ups in town," Venier says. "If you are doing them correctly, they are hard!"
How to meet women at Pilates class
You've got the gear. You're all warmed up. And now, you're ready to flex those flirting muscles. Follow these tips to make all the right moves:
Embrace the Mindset: Remember that this environment is primarily about personal growth and wellness. Approach your experience with sincerity, focusing on your own well-being rather than solely on meeting someone. Genuine intentions and an open mind will be noticed and appreciated by those around you.
Participate Actively: Engage in the class wholeheartedly and with enthusiasm. Even if you're not able to stretch as far as your neighbor, or move through the exercises with much grace, don't get embarrassed and act like it's all a joke as a defense mechanism.
Instead, actively participate, demonstrating your commitment to self-improvement, all with a smile on your face if you can. Or at least, a smile-like grimace. By doing so, you'll exude a positive energy that attracts like-minded individuals, including the women you're interested in meeting.
Make Room for Conversation: While it's important to respect the intense environment during the class, there are opportunities to strike up conversations before and after. Get there early, and begin with light-hearted, friendly exchanges with the instructor that revolve around the class itself.
After the class, compliment a your neighbor on their technique or ask about their favorite exercises. These casual conversations can open doors to deeper connections.
Demonstrate Confidence and a Positive Attitude: Confidence is key when it comes to making a lasting impression with women. This is true in and outside of a Pilates studio!
Stand tall, smile, maintain eye contact, and speak clearly.
Radiating positivity and showing interest in those around you will draw people in, enhancing your chances of forging meaningful connections with the women you meet.
Be Patient and Respect Boundaries: Remember that everyone has their own journey and pace when it comes to meeting new people. Respect personal boundaries and allow relationships to develop naturally. Avoid pressuring or rushing anyone into a connection. Don't ask a woman out to coffee the first time you meet her at a Pilates class, but after three or four classes where you engage in friendly (and even flirty) banter each time? Go for it.
Patience is key, and a genuine bond will arise when the time is right.
The bottom line? Pilates can be a sanctuary for both physical and emotional growth. By approaching it with a postive mindset, you can foster connections that go beyond the Reformer machine. Embrace the opportunity for growth, both personally and socially, and you may find yourself improving your social life and your strength in one outing.
***
Rady to overhaul not just your workout routine but your wardrobe, too? Style Girlfriend can help!
Let a member of Team SG put together a personalized style plan just for you, your budget, and your body type.