What to Wear With a Blue Dress Shirt
More Ways to Wear this Wardrobe Staple
The blue dress shirt remains an unsung hero of versatility. Whether you're finally presenting those quarterly numbers to your boss, heading to a Tinder date right from the office, or packing for a destination wedding, this button-front beauty fits the bill.
Thankfully, dress shirts work harder for you than ever before. With performance materials that move with you and wick moisture better, there's plenty of brands that make getting dressed up feel a little less soul-draining.
Below, what to wear with a blue dress shirt every day of the week:
MONDAY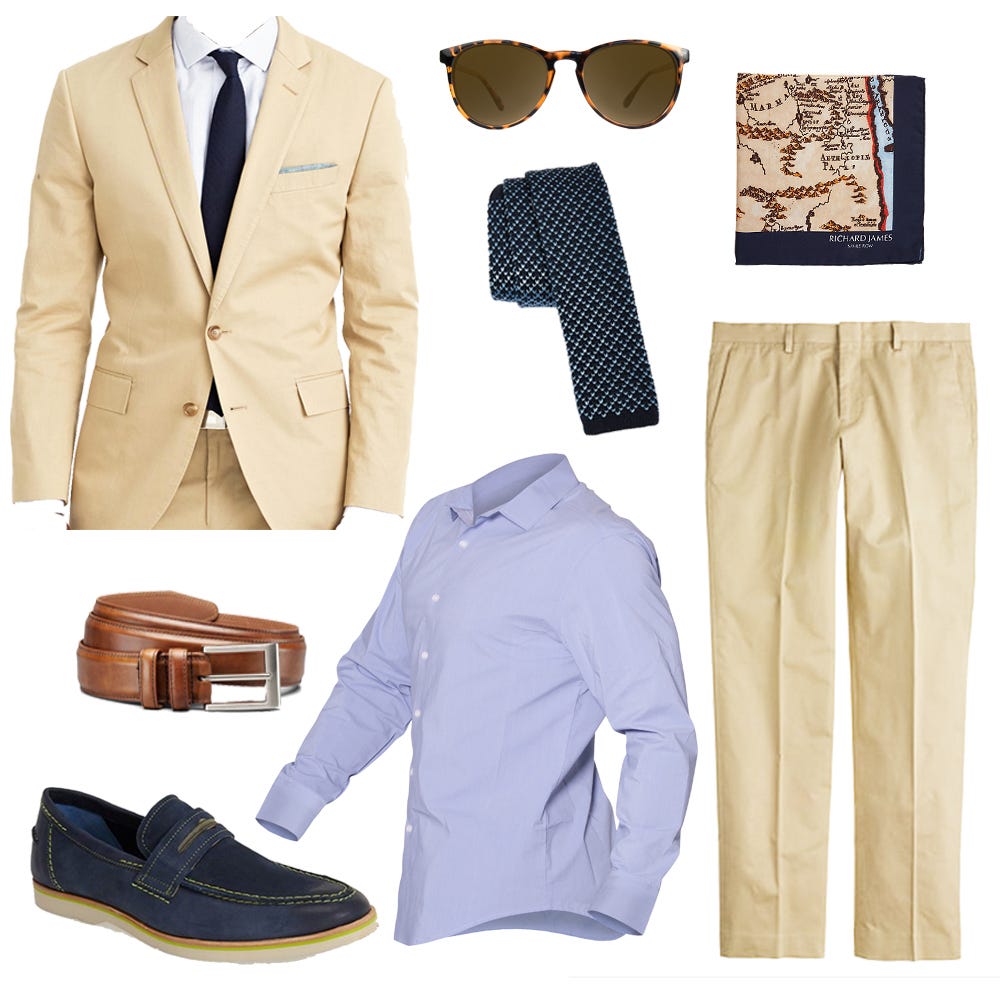 SG Says: Incorporating texture via a cool tie or shoes is always a style slam-dunk.
TUESDAY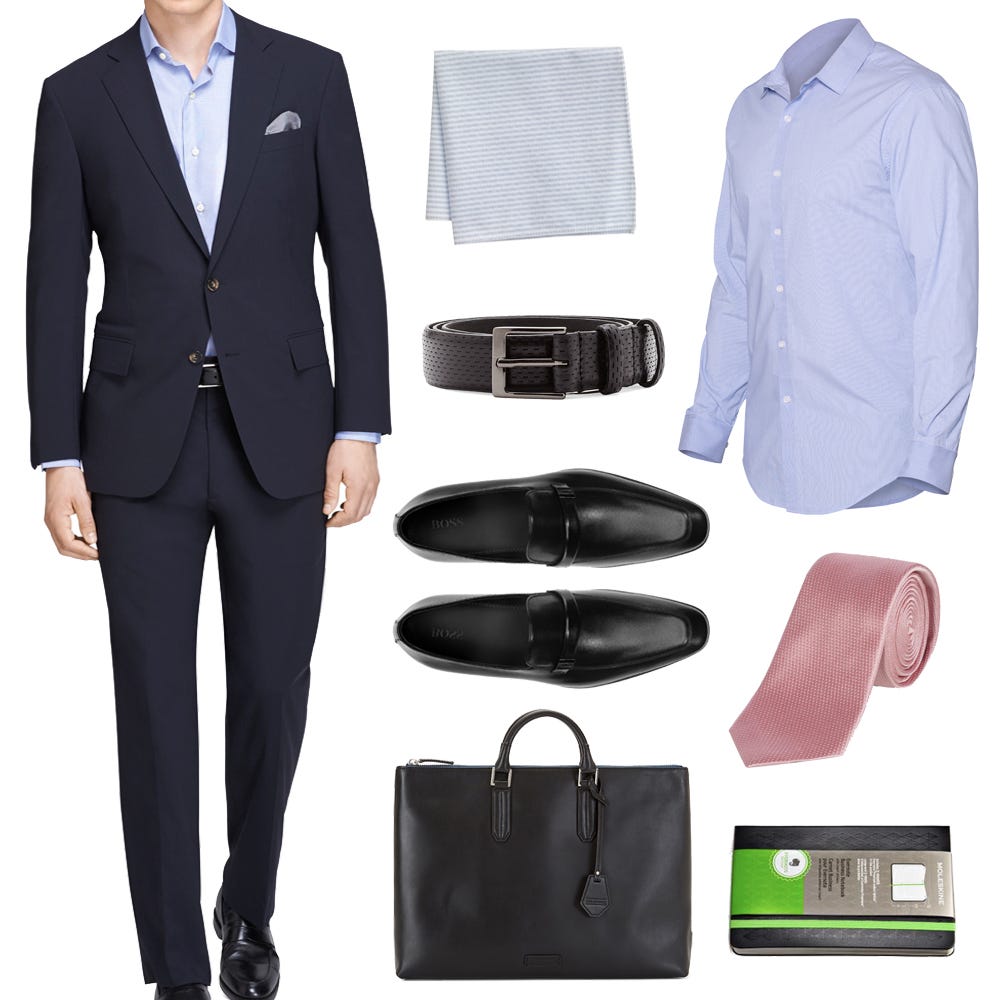 SG Says: Add a pop of color to keep a suit from seeming boring.
A tie in light pink like the one above will look best on those with a cool skin tone (pink, red, bluish undertones).
WEDNESDAY
SG Says: Skip the suit entirely and wear your blue dress shirt with separates. This suede bomber jacket adds depth and interest to a seemingly simple piece. We could see Ryan Gosling wearing this look on his next press tour; why not pre-empt him and steal it for yourself?
THURSDAY
SG Says: Leather chukka boots…need we say more!
FRIDAY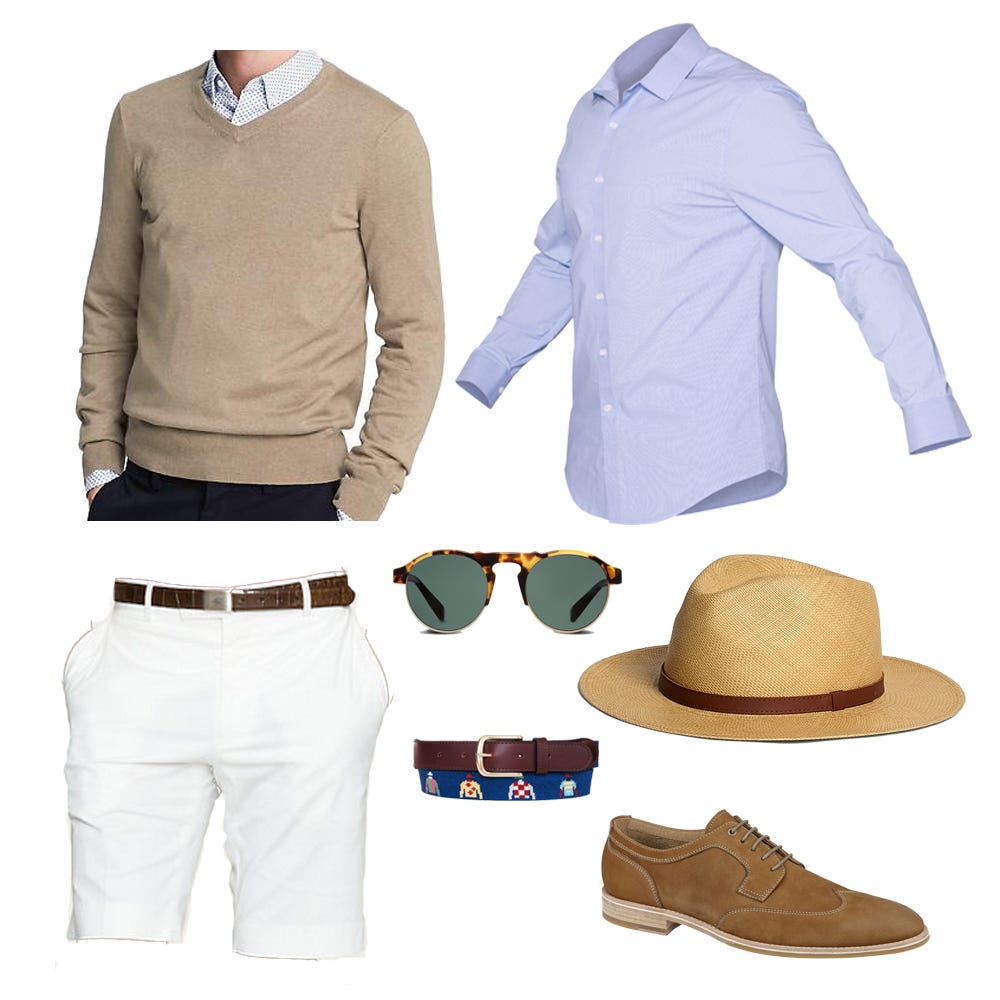 SG Says: Get a little wild in the heat by pairing a dress shirt with "fancy" shorts to nail that casual-but-still-pulled-together vibe we all aspire to on the weekends.
Want to see your favorite essentials worn multiple ways? See how to get the most out of your crew neck sweater, denim jacket, and henley!