Ask a Dermatologist: What's a "serum" and do I need one?
A skincare staple that may deserve a place in your morning routine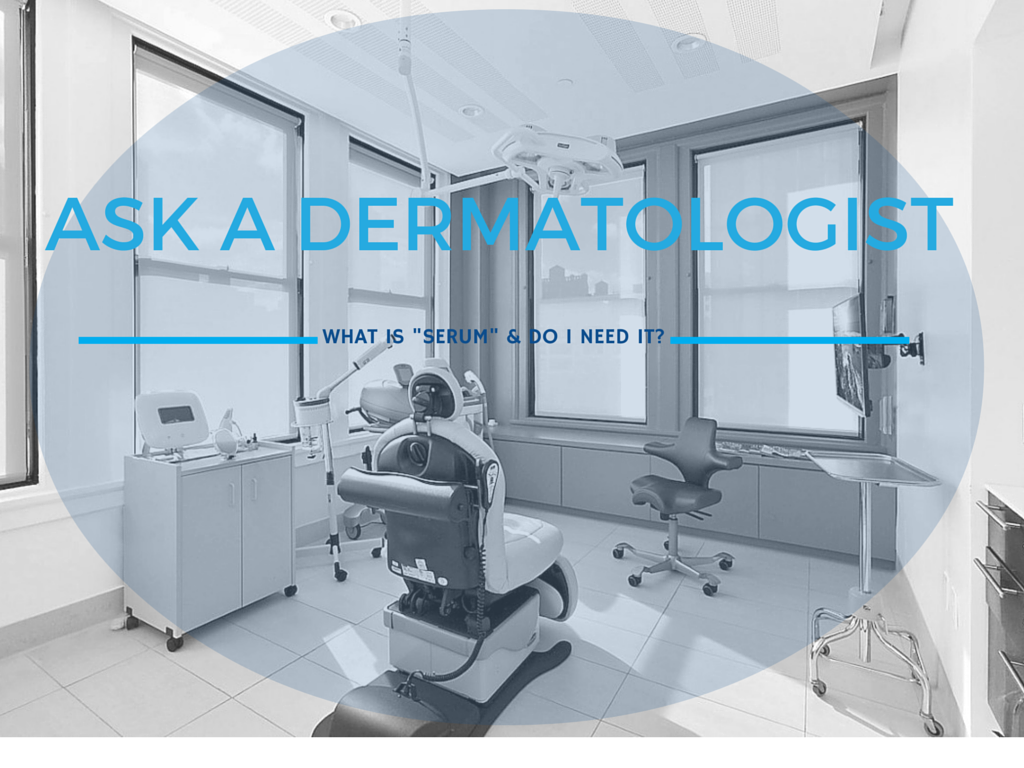 After kicking off our Ask a Barber series, we found you guys had as many (if not more!) questions specifically about skincare. And while a good barber can definitely help you take care of what's going on beneath your beard, we thought it best to turn to the experts for the hard stuff. "Ask A Dermatologist" will be your go-to for all the intel your epidermis needs to know. Got a question? Email us!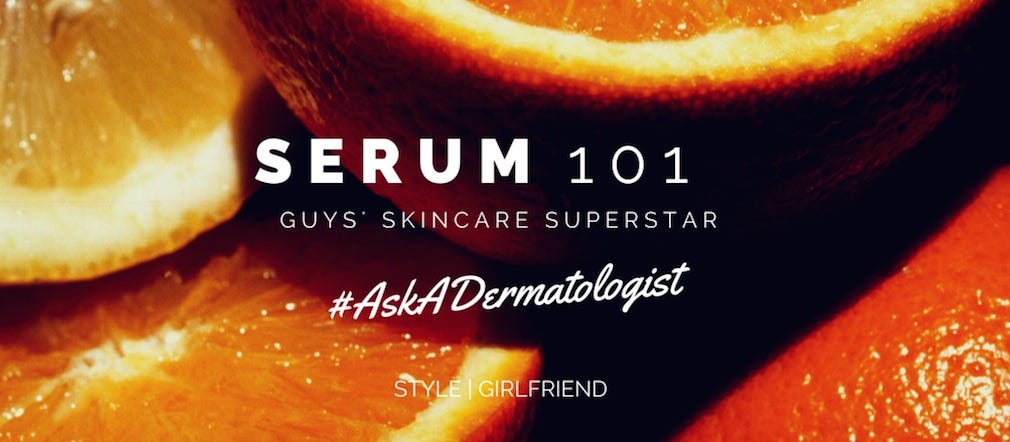 A reader asks:
What is "serum" and seriously, do I need it or not?
A serum can be an effective addition to a man's skincare routine, though it's still far from a mainstay in most guys' medicine cabinets (and even many women's, for that matter).
So what is it, exactly? A serum is a concentrated liquid that provides your skin with added nutrients (not simply hydration, as moisturizer does). It is applied to the skin after cleansing but prior to other facial creams or lotions.
The lightweight treatment generally comes in gel form, leaving no feeling of residue.
Dr. Francesca Fusco of Wexler Dermatology in New York City preaches early intervention with both her male and female patients when it comes to skincare. One such measure? Serum.
"The benefit of adding a serum after washing, but before moisturizing, is the absorption of its active ingredient – peptides, anti-oxidants, humectants – being applied to a freshly washed faced. And if you have just shaved, that's even better, because it will increase penetration through men's skin, which is thicker than women's.A serum will also penetrate easily through beard hair. Layering with a moisturizer with SPF will 'seal in' the active ingredients."
Meaning, a serum helps everything you put on after it do its job better.
So why would a guy use a serum in addition to his facial moisturizer?
As noted above, a serum provides specific nutrients in addition to hydration, while a moisturizer's main function is hydration only. Moreover, a moisturizer has larger molecules than a serum, meaning a moisturizer cannot penetrate skin as far as a serum will. For men, whose skin is thicker than women's, a serum will deposit those nutrients and that hydration to a deeper level of your skin than a moisturizer can.
To choose the serum that's right for you, consider your skin type, as well any issues you may want to treat or prevent – like aging, sunspots, sun damage, or (yes), wrinkles.
Below, a few serums to try:
Hyaluronic acid serum
Best for treating: dry skin and for "plumping" lines and wrinkles. "They are terrific for dry or wrinkled skin and used under daily moisturizer to boost hydration," says Fusco. "One molecule can hold up to one hundred times its weight in moisture."
Dr. Fusco recommends: Vichy Aqualia Thermal Serum, Skinceuticals B5.
Anti-Aging serum
Best for treating: Those looking to prevent or curtail signs of agin. "Anti-aging serums contain ingredients that even skin tone, tighten, lighten brown spots and stimulate fibroblasts, the precursors to collagen [i.e. what keeps your face from looking gaunt and hollow]."
Dr. Fusco recommends: Retinol serums like Algenist Retinol Firming and Lifting Serum or L'dara Advanced Anti-Aging Serum
All-Purpose Serums
Best for treating: General skin concerns and prevention of signs of aging. Contain a number of ingredients like antioxidants, peptides and growth factors.
Dr. Fusco recommends: SkinMedica TNS Essential Serum, First Aid Beauty Facial Radiance Serum
Vitamin C serums
Best for treating: Sun worshippers and general skin enthusiasts alike. "I have most patients use a topical C serum in the morning because it provides an additive protection against the phototoxic effects of UV light. A sunscreen must be used as well, though. The 'science,' basically, is that the UV light generates free radicals which start a domino chain of reactions that damage cells; vitamin C neutralizes.
Dr. Fusco recommends: SkinMedica Vitamin C+E Complex, Vichy Aqualia Thermal Serum
SHOP THE POST:
$$$$

$$

Tell me:
Would you make serum a part of your daily skincare routine?
Want more grooming and skincare support? We've got you covered