Real Guy Style: Pair of Thieves' Cash Warren
on socks, style, and the superpower he wishes he had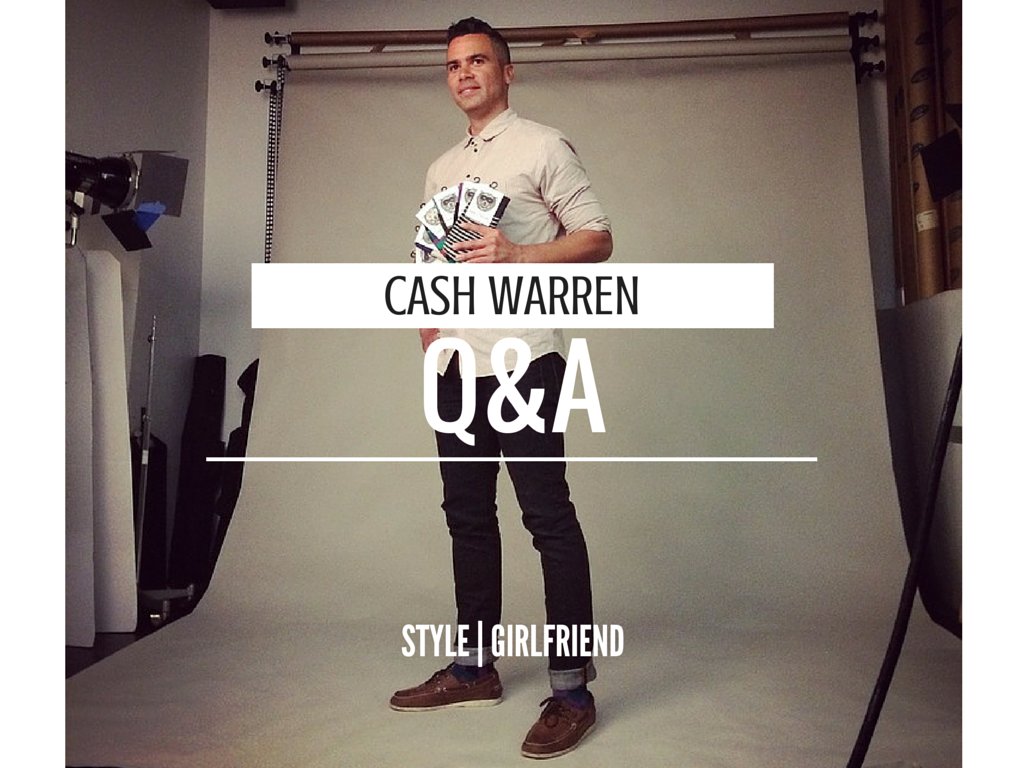 SG caught up with producer-turned-entrepreneur Cash Warren to talk about his latest venture; Pair of Thieves, a Los Angeles-based sock company he founded with two long-time friends. We got his take on personal style, superpowers, and dating techniques (the lucky guy did get Jessica Alba to marry him, after all). 
You started in film; how did you make the leap to socks?
Producing content and building a brand are surprisingly similar … both require you to work with people who are much smarter and more creative than yourself so I got lucky with David and Alan.
We saw Jessica rock Pair of Thieves on the golf course. How lady-friendly is the line?
Very friendly! We make socks for men but the ladies love 'em … and frankly they look better wearing them.
How are PoT socks "ready for anything?"
We created a sock that not only looks awesome but that also has strong performance attributes. So they're comfortable to sport whether you are at work or chasing your kid at the playground.
You've said that you eventually want to expand PoT to become an entire lifestyle brand – why start with socks?
We love the sock category and are intrigued by the idea of building a lifestyle brand that lives at the intersection of design and performance.
How would you describe your personal style?
New Dad chic
You have a pretty hectic social calendar; how do you get ready for a red carpet event that you're attending? 
It all starts with my underwear and socks.
What does your typical morning routine look like; any go-to grooming products?
Kids wake me up at some ungodly hour and then I spend the next 45 minutes wishing I was still asleep.
You seem like an extremely busy guy – how do you stay in shape?
I guess "in-shape" is relative because I think I look like a cadbury egg right now. Hoping to feel sexy again by the summer…that's reasonable right?
You've said yourself that you scored a big win when it comes to convincing your wife to marry you – any tips for guys looking to court a woman like Jessica?
RUN AWAY…haha. No seriously, just be yourself and if it's meant to be it will happen.
You met your wife on the set of Fantastic Four. If you could have one superpower, what would it be?
I'd love to have the ability to be in more than one place at a time.
What's behind the #sneakyperformance hashtag associated with Pair of Thieves?
We infuse all of our designer socks with performance elements but we don't consider ourselves an athletic brand…the performance and comfort sneak up on you.
Let's say you're wearing something simple like your favorite dark-rinse jeans, a button-down, and desert boots… what color/pattern sock would you go for?
Maybe the Cray Cray's from our Fall '14 collection or the "Will I Ain'ts" from our Spring '15 line.
For a guy who's never tried a funkier dress sock, how would you convince him to shake things up?
We're like Pringles, once you pop you can't stop…so I'd advise him to test out one of our more conservative designs or "gateway socks" as we call them, and to keep record of all the compliments he receives today that he didn't get yesterday.
What's your personal favorite pair?
I love all my kids.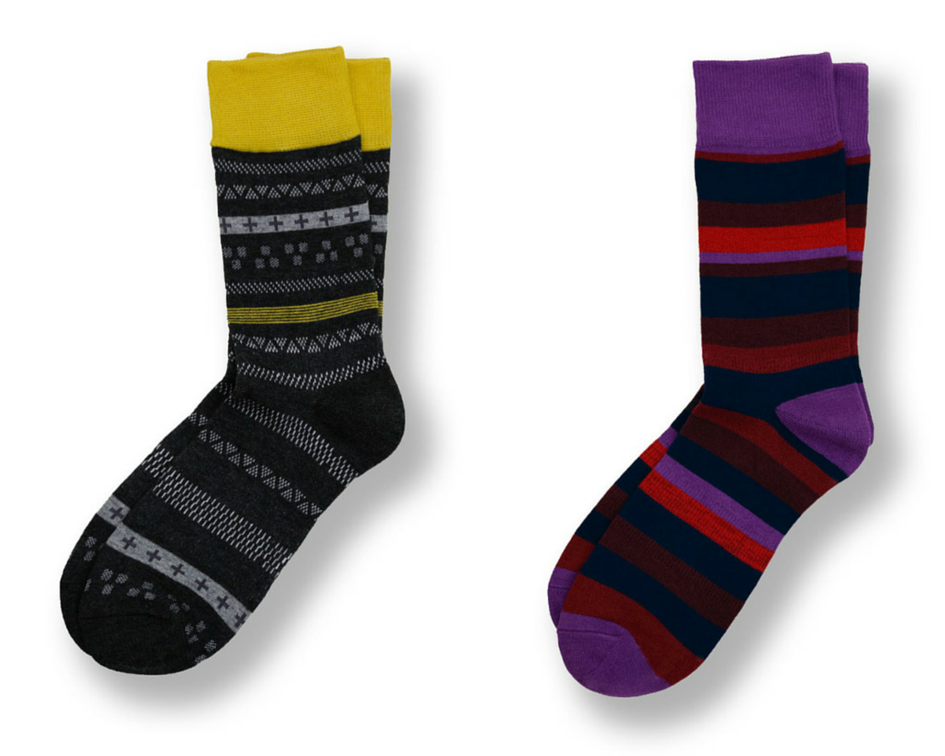 Tell Us:
What's your favorite pair of crazy socks?
To learn more about Pair of Thieves socks, check out their website and Instagram.
Taylor Davies splits her time between NYC and Sun Valley. She loves writing about menswear, overpriced martinis in dimly lit hotel bars, and cross-country skiing. Not necessarily in that order.