Wear it Well: Levi's Distressed Denim
For a look that's tried and true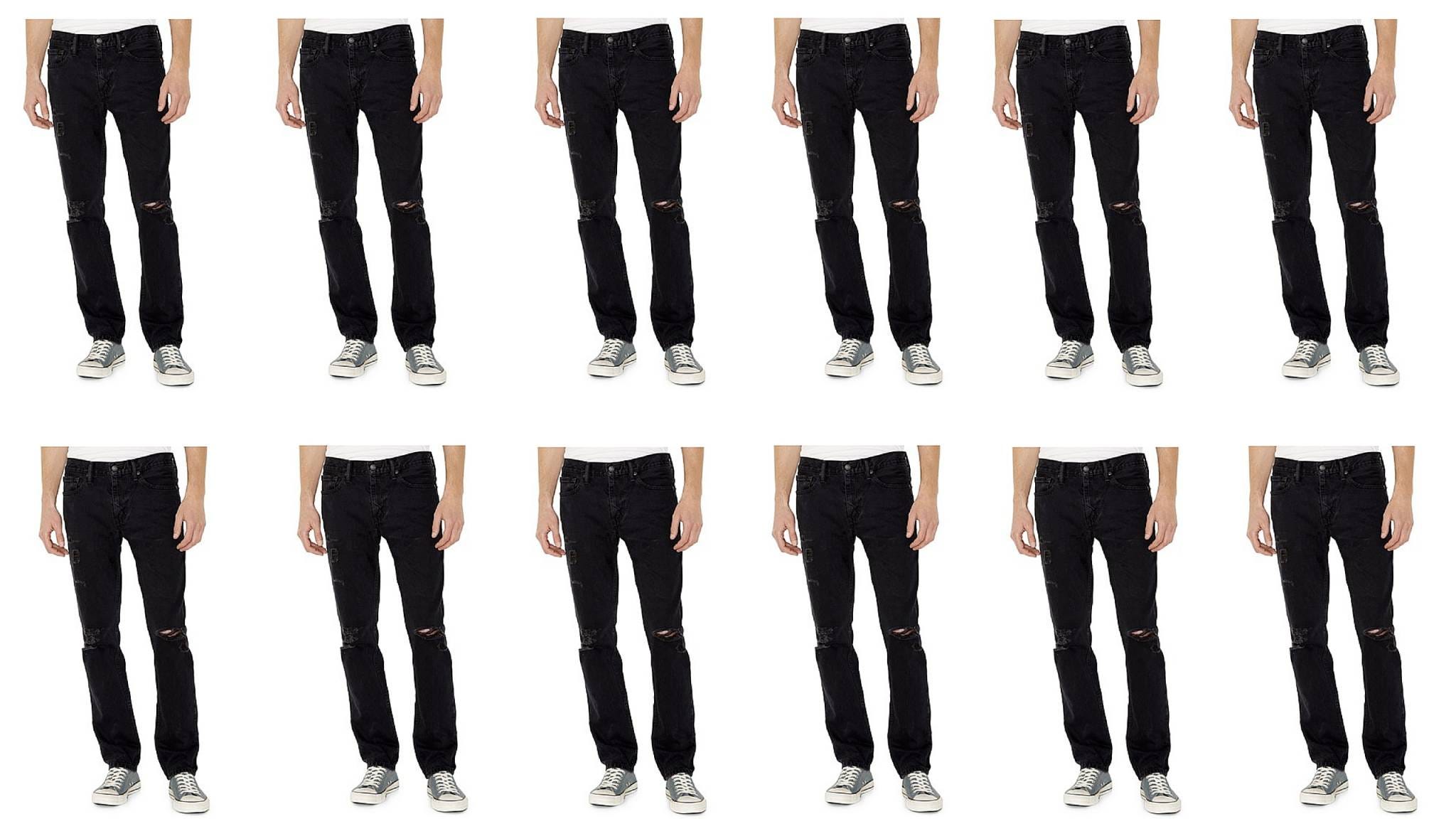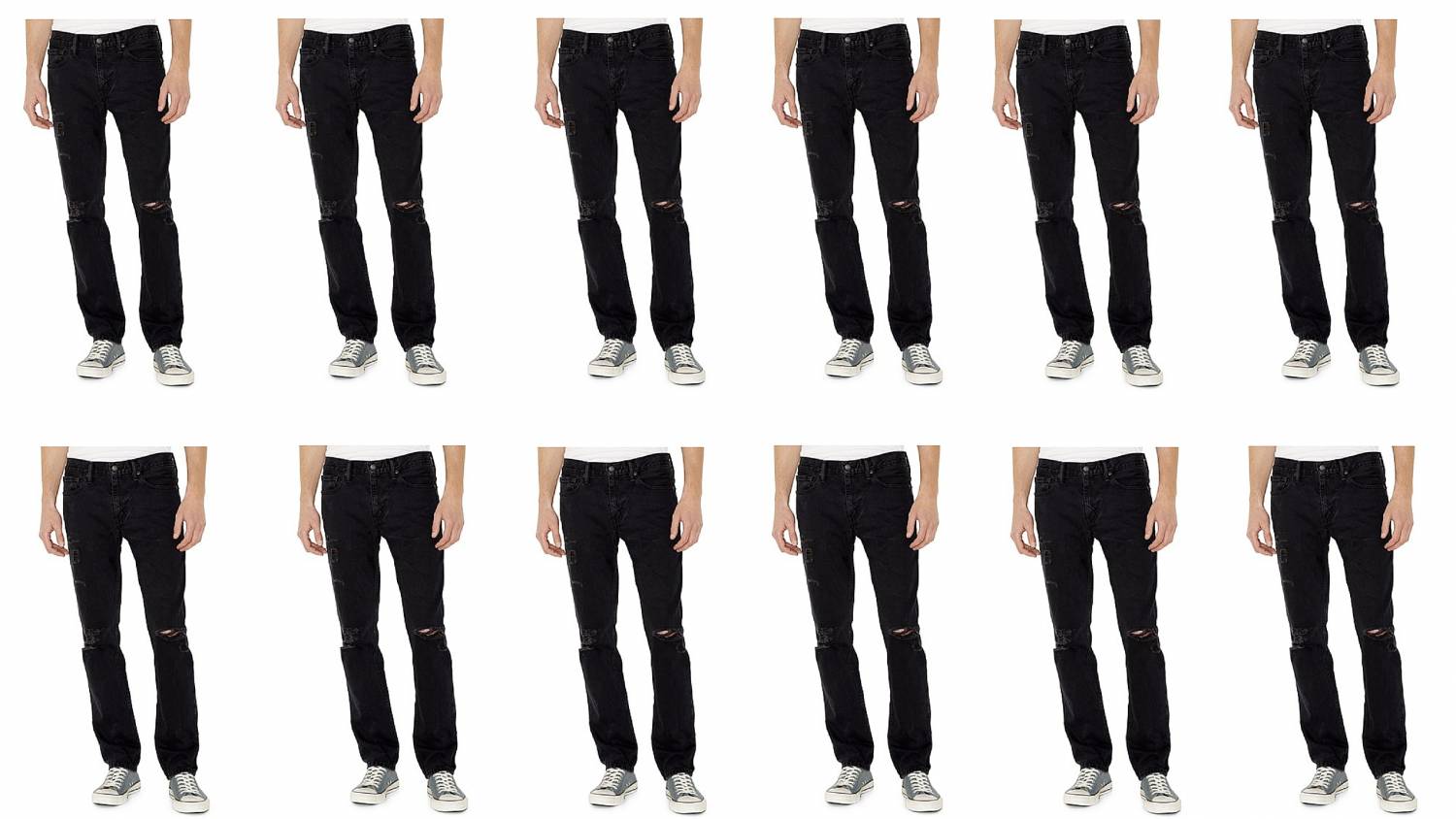 Presented by Levi's
While ripped jeans are the unofficial uniform of lead singers, it doesn't mean they're off limits to those who live their lives off the stage. Here at SG HQ, we love the torn, faded denim look that screams destruction, a wardrobe's visual representation of rebellion.
And after years of stiff, perfectly crisp, dark rinse denim, we're looking for a change. As women have warmed up to flares alongside their skinny jeans, guys have become a little less attached to their selvedge, venturing into lighter washes, and even distressed denim.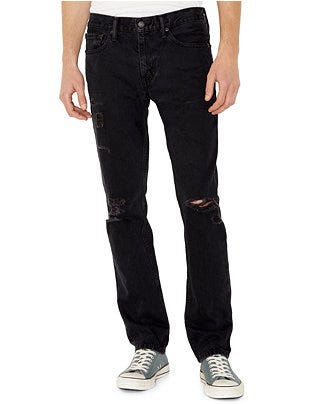 Distressed denim can add a dose of edge to your style without really going outside of your comfort zone. You're still wearing jeans, of course, but the style is softer, with a bit of breeze on your knees. Look for distressed denim that appears torn in spots a pair of pants would naturally wear – like the knee break and pocket areas, where lots of friction occurs, slowly eroding the fabric.
While some of you may be protesting ("I'm not in a boy band!") just hear us out – a pair of pre-beat up jeans can take an outfit that felt "stuffy" and give it an ease that couldn't be achieved otherwise. While they certainly aren't office-appropriate (in most offices, anyway) they are a great way to translate your favorite casual office look to something that would otherwise feel overdressed at happy hour.
Below, three ways you can wear distressed denim in your (non-rockstar) life.
RUNNING ERRANDS
Chambray Shirt: American Rag, $30 | Tee: Grayers, $55 | Sunglasses: Ray-Ban, $150
Sneakers: Pony, $50
Wear it well: Layer basic tops with clean lines for a looks that's comfortable but still put together.
CONCERT LOOK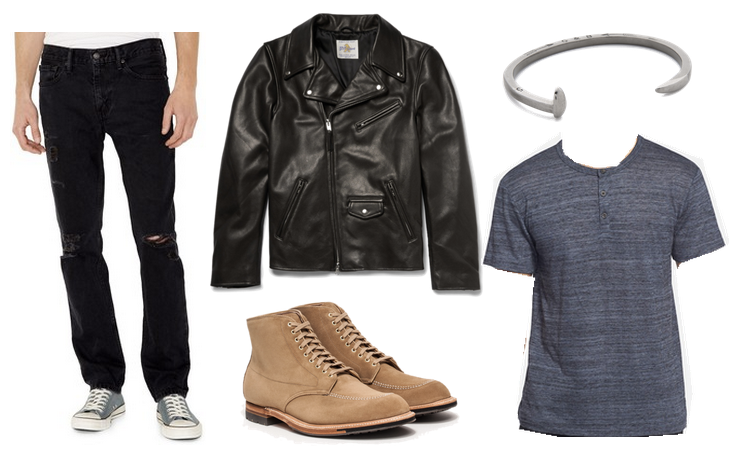 Leather Jacket: Club Monaco, $750 | Henley: Alternative, $48 | Boots: Alden, $550
Cuff: Giles & Brother, $80
Wear it well: Your jeans will blend in with this crowd – stand out with some highly enviable accessories and outerwear, and a top that's more elevated than your typical band tee.
DATE NIGHT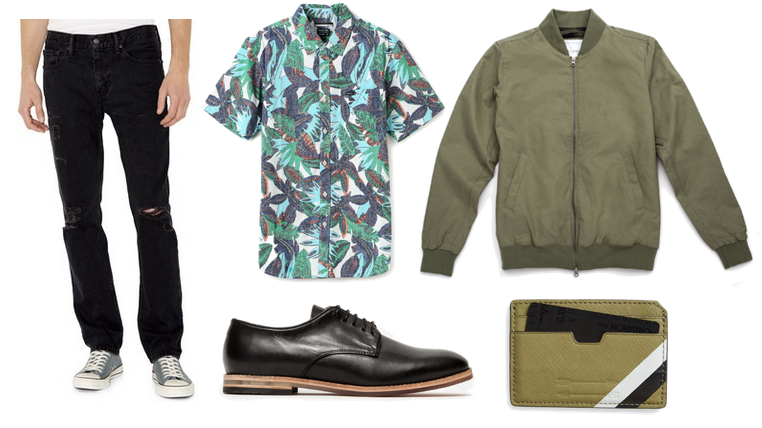 Shirt: RVCA, $55 | Bomber: Saturdays NYC, $135 | Oxfords: H by Hudson, $160
Wallet: Ben Minkoff, $45
Wear it well: Ripped jeans get a vintage vibe when paired with classics like the Hawaiian shirt and bomber jacket. Keep it modern with a slim cut, sleek shoes and a rolled cuff on the jeans.
Just like it's nice to switch things up with corduroy 5-pocket pants in the winter, and white jeans in the summer, it's great to pull a pair of destroyed denim out of your drawer for times when something squeaky clean doesn't feel quite right.
TELL ME:
HOW WOULD YOU WEAR DISTRESSED DENIM?
Want even more style inspiration? Follow Style Girlfriend on Pinterest for all our #SGapproved looks 

Like a phoenix rising from the ashes, Gabi Meyers went from Team SG's first-ever intern to a trusted fashion editor and stylist. She currently lives in Chicago with a very cute dog.