What He Wore: Tommy Dewey
A WEEK IN STYLE FROM THIS ALABAMA-BRED ACTOR, WRITER, AND PRODUCER
I first met Tommy Dewey on television.
Well, he was on television, I was watching as he played one of Mindy Kaling's suitors on the first season of The Mindy Project. 
An unhealthy level of investment was sunk into their relationship – she was a gossip-mag loving doctor, he was a Red Bull-chugging sports agent…they were perfect together! – and when the show wrote him off with a hastily-conceived drug problem and rash of infidelity, I expressed my dismay online. From there we followed one another on Twitter, and a friendship was born. (See a pattern here?)
In real life, this LA-based triple threat (he also writes and produces) is almost never caught in a suit like the deal-making agent he played on TMP. You'll see he keeps it casual most of the week, but never compromises on style or class. This west coaster can teach us all a thing or two about comfort, confidence, and keeping it cool.
MONDAY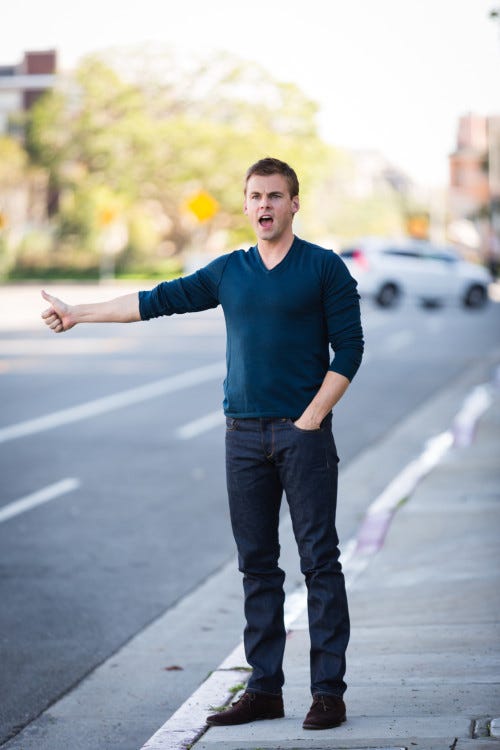 Sweater: John Varvatos | Jeans: Rag & Bone | Boots: Auri
"I wouldn't dare call L.A. cold, but when it gets a little chillier, I'll wear something like this. Pitch meetings today, followed by an event tonight.
TUESDAY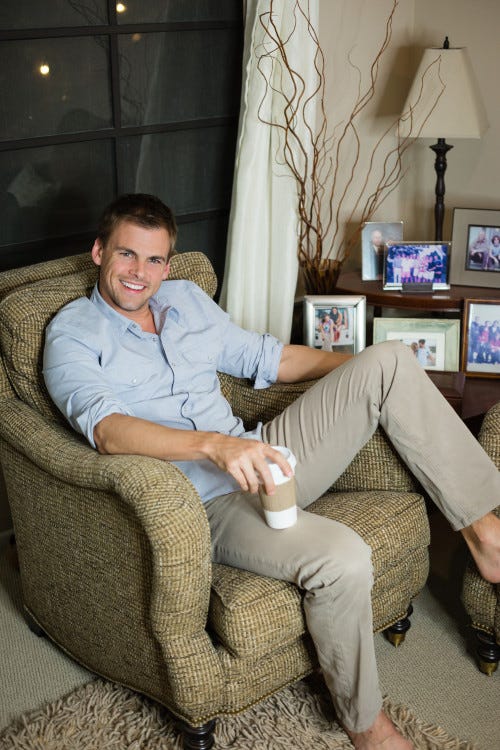 Shirt: BD Foundry | Pants: Adriano Goldschmied | Shoes: None
 I'm having folks over for a writing session today, but don't want to look like a total slob if I have to duck out on a lunch meeting. Confession: I wear this shirt too often.

WEDNESDAY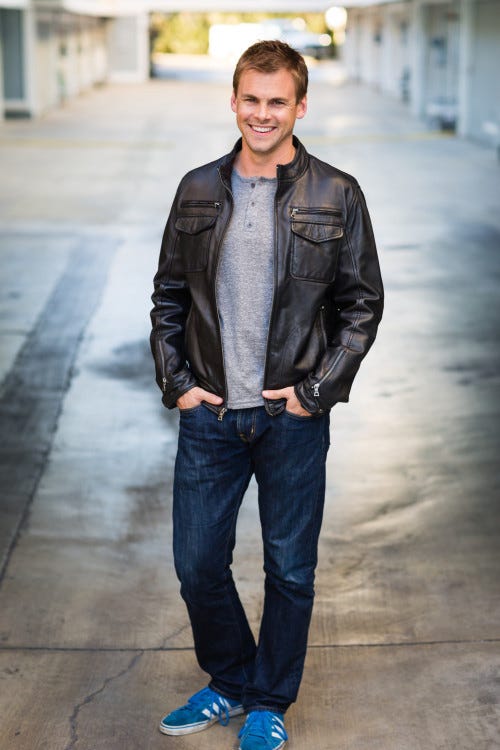 Shirt: The Rail | Leather Jacket: 7 Diamonds | Jeans: Adriano Goldschmied | Shoes: Adidas
An all-purpose get-up for a varied day.  You can catch me in stuff like this pretty often.  Today, I'll be writing in the morning, heading to an audition in the afternoon, and then out to meet friends in the evening.  Sharp-looking (I hope) but comfortable.
THURSDAY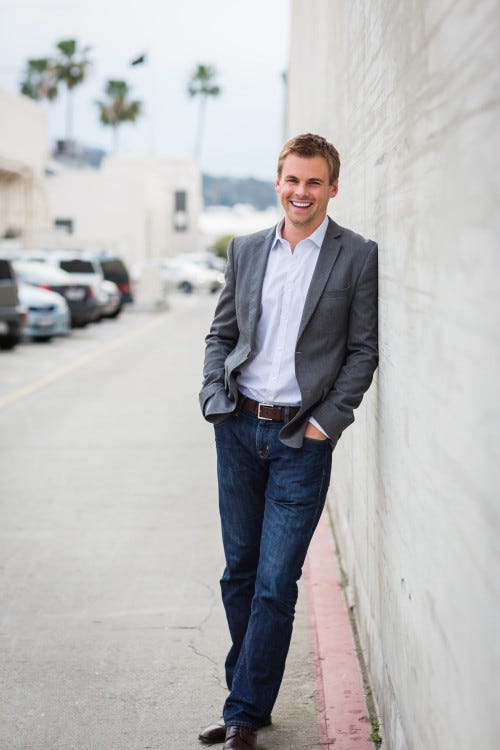 Shirt: John Varvatos | Suit Jacket: Zara | Jeans: Adriano Goldschmied (promise I'm not paid to wear this brand) | Shoes: Bally Cap-toe
As dressy as I'll get outside of a wedding or a premiere.  Headed to a few meetings and then an event.
FRIDAY
Shirt: Quicksilver | Pants: Bonobos | Shoes: Lacoste
 MEXICO!!  A casual outfit that, in my opinion, works from the tarmac to the beach."
Tell me:
When's the last time you wore a suit?
Want more style inspiration? Head here for more FOSG (that's Friends of SG)