How to Wear a Sport Coat: Men's Outfit Ideas
Make the most of this wardrobe essential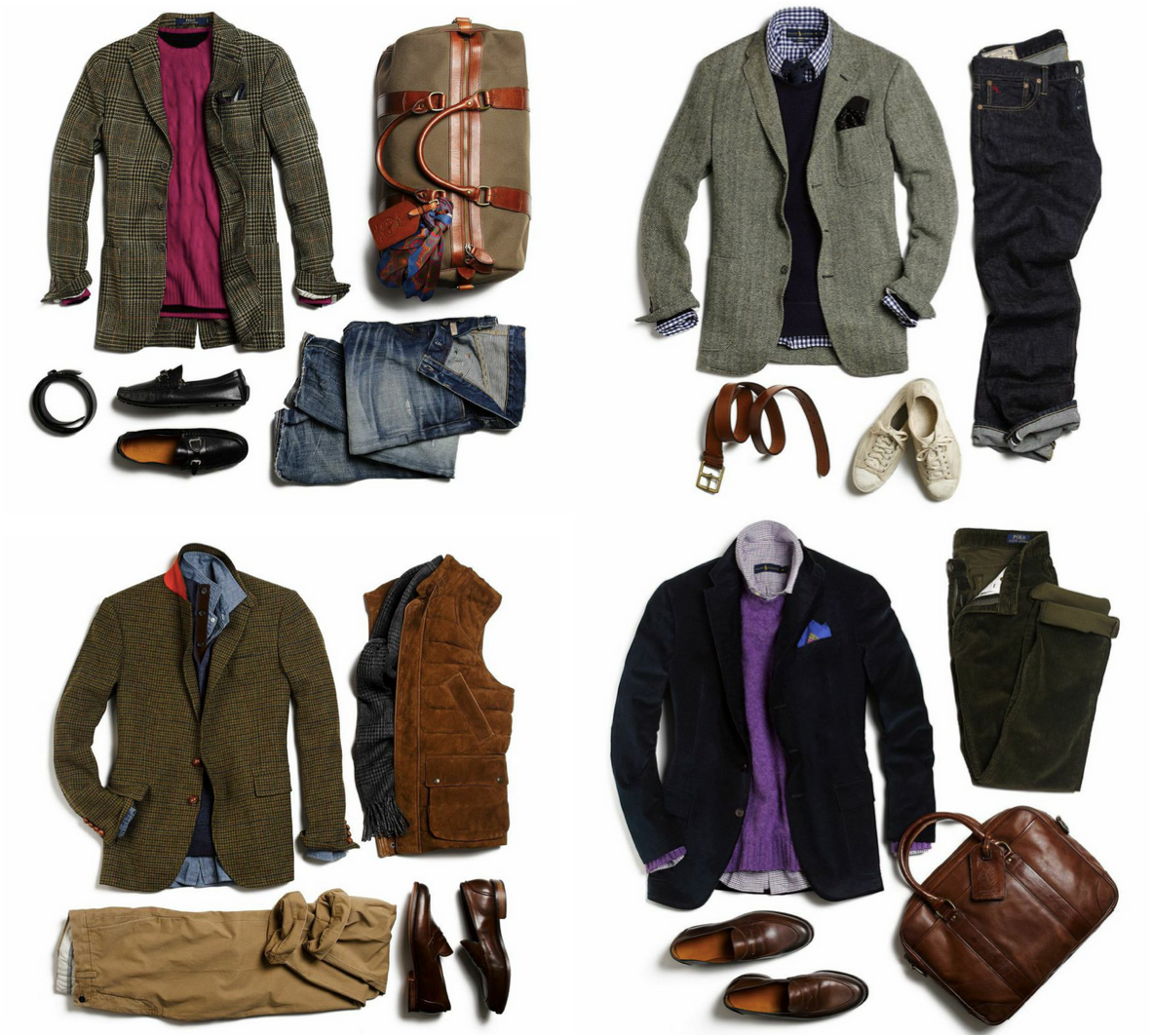 The sport coat is the building block of many a man's wardrobe, but it's easy to forget how creatively it can be worn. Sure, it works with a dress shirt and trousers. And yes, you can always "dress it down with jeans and a sport shirt (or t-shirt, if you're daring)! But this wardrobe workhorse is so much more versatile than that!
What to look for in a sport coat
Especially if you don't dress up often, it can be easy to think of a sport coat as something you have to wear, rather than get to wear. I don't know if this still happens, but I think to movies and TV shows where the guy shows up somewhere fancy for dinner and has to wear a borrowed jacket…that's always somehow at least five sizes too big for him.
Meaning? It's important to find a sport coat that fits to ensure you feel like a million bucks wearing it. When shopping, look for a style in a slimmer, more modern fit. Think: shorter length, trimmer sleeves, and a higher armhole.
Below, five ways to wear a sport coat:
MONDAY
Wear it well: Tackle Monday with some color. I love how the green cords play off the purple patterned dress shirt and cozy (but still professional) sweater. A perfectly-battered briefcase completes the ensemble.
Key pieces: corduroy sportcoat | dress shirt | loafers
Tuesday
Wear it well: Sometimes when I'm running late, I default to a monochromatic color palette so I can be sure everything matches.
One of my favorite shades to incorporate head-to-toe? Navy. I love how the knit sweater plays off the deep blue gingham shirt, and creates a nice long line with the crisp dark denim. I dressed it down with sneakers, but it would look just as good with desert boots or a lace-up.
Key pieces: herringbone sportcoat | navy sweater |dark jeans
WEDNESDAY
Wear it well: I wanted this conservative sport coat to have some fun, so I paired it with a (slightly) rumpled pair of khakis with the cuffs upturned, a chambray shirt, and topped it all off with a luxe puffer and super-soft scarf. My favorite element, though?
The merino wool mockneck sweater with just the slightest suede detailing. You have to feel it – you could sleep in that thing.
Key pieces: suede puffer vest | chinos
THURSDAY
Wear it well: I was thinking of a reader who once asked me what he could wear to the office and to the construction site he managed when I styled this look. Note how at home the textured jacket looks with the chunky sweater, vest, and yes, work boots.
Corduroy pants in a color that brings out the yellow stripe of the sweater completes the "office to outdoors" vibe.
Key pieces: plaid sweater, hiking boots
FRIDAY
Wear it well: The Prince of Wales check on this sport coat practically becomes a neutral against such a vibrant sweater. The cable-knit cashmere sweater needs no accompaniment – toss a v- or crewneck underneath – and you're good to go up top.
I love the idea of beat-to-hell jeans with a pair of driving mocassins. With a weekender bag in hand, you've got all you need to bid farewell to the work week.
Key pieces: weekender bag | black leather belt
// Shop #SGapproved sport coats //
***
If we've convinced you it's time to level up your sport coat game, but you dread the thought of shopping for them…why not let Team SG shop for you?
Let us rescue you from shopping fatigue and sartorial apathy. With our online personal shopping service, we can promise the kind of dedicated attention that will make you feel like the best, most stylish version of the awesome guy you already are! We'll also help you figure out how to wear your new sweaters (and whatever else you need) with the things you already own. If you're ready for a shopping plan that'll save you time, energy, and your sanity, give us a shout.
***
> For more style inspiration, see here, and here, and here!
(photography: Nathan Kraxberger)