How to Wear Faded Jeans: 5 Days, 5 Ways
A new look at a tried and true classic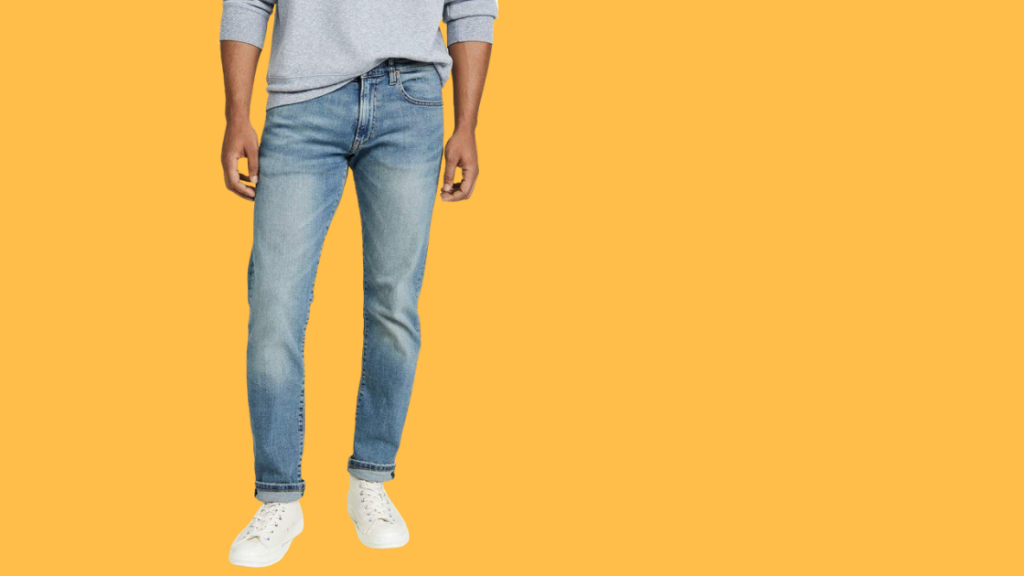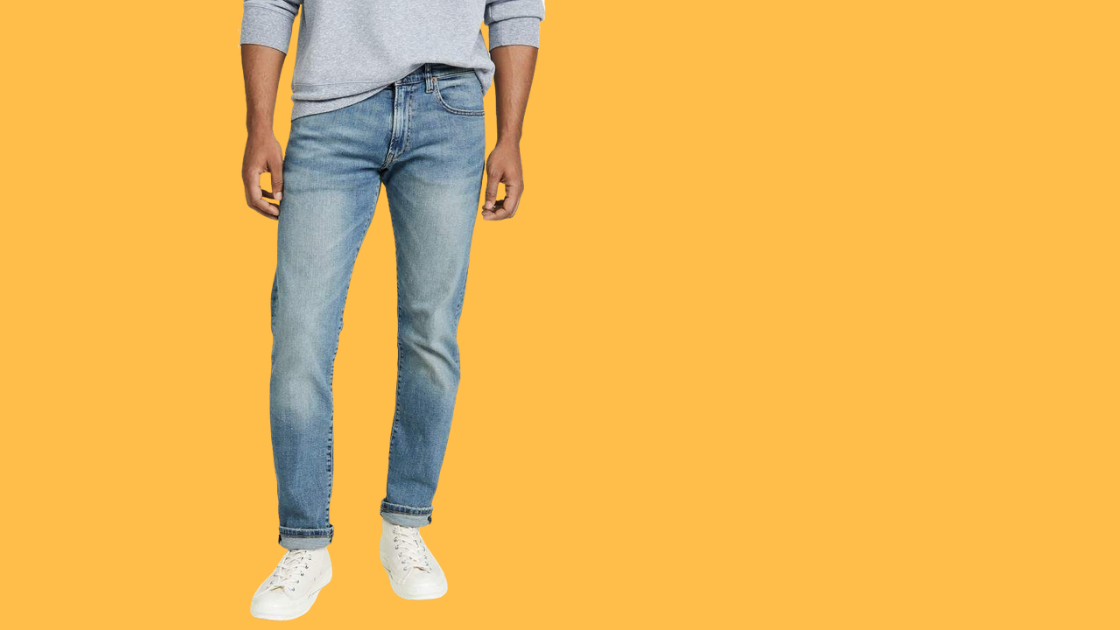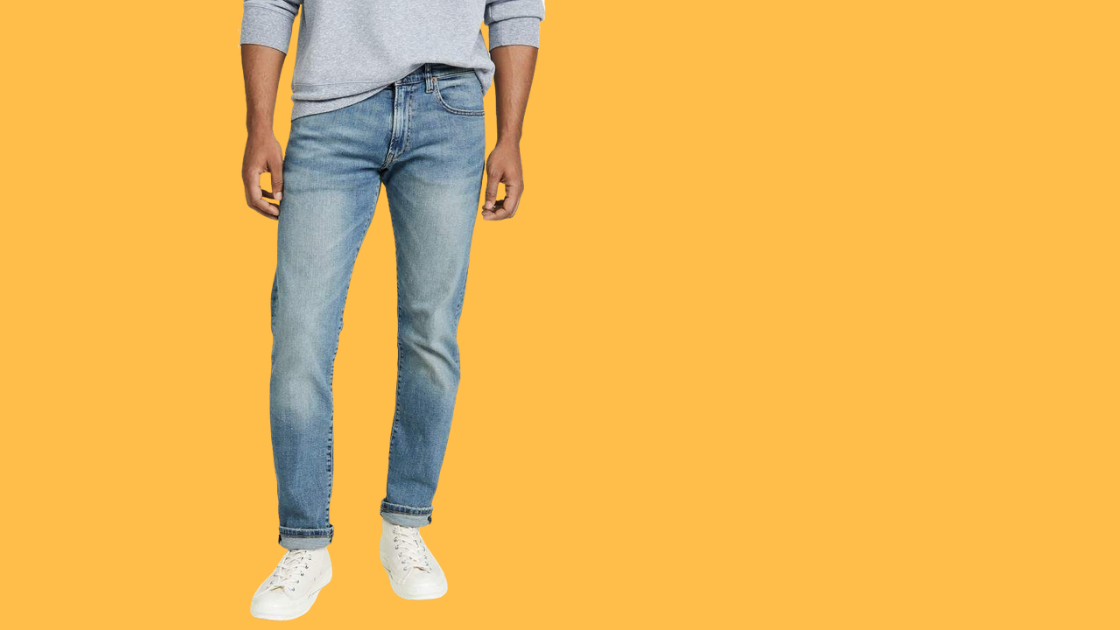 A perfectly crisp pair of dark rinse, selvedge denim may feel fine and dandy in Normal Times™ when fashion and function are equally considered. But right now? I wouldn't be surprised if you've forgotten how buttons and zippers on clothing even work.
Enter: Your favorite, most beat-up, worn-in faded jeans.
You know the pair. The insides have rubbed soft from repeated wear. They're tight in all the right places but have given you a little more room to breathe in others. You may have even worn a few holes in the back pocket from shoving your wallet in there. These jeans have become a part of your life, and you've had a visible impact on theirs as well.
What are faded jeans?
Now, you may be thinking in horror, "Is Gabi endorsing the male counterpart to the mom jean?!"
No, I'm not.
When I say faded jeans, that could mean the jeans you've had so long the color has literally faded. OR, it could be a pair of light wash jeans – jeans that come in a very lightblue color.
Yes, dark-rinse denim will always (ALWAYS) look good. But right now? If you're even putting pants on at all, then you want to look and feel your most casual and comfortable.
The key to keeping faded or light wash jeans out of dad jean territory is a slimmer fit.
For that, a slim-fitting, washed-out pair of jeans will seamlessly fit into every outfit built around your favorite selvedge pair, but with a Bruce Springsteen in the '80s kind of vibe.
No pant will ever look nor feel as effortlessly casual cool as a lived in, washed out pair of jeans.
How to wear faded jeans five ways: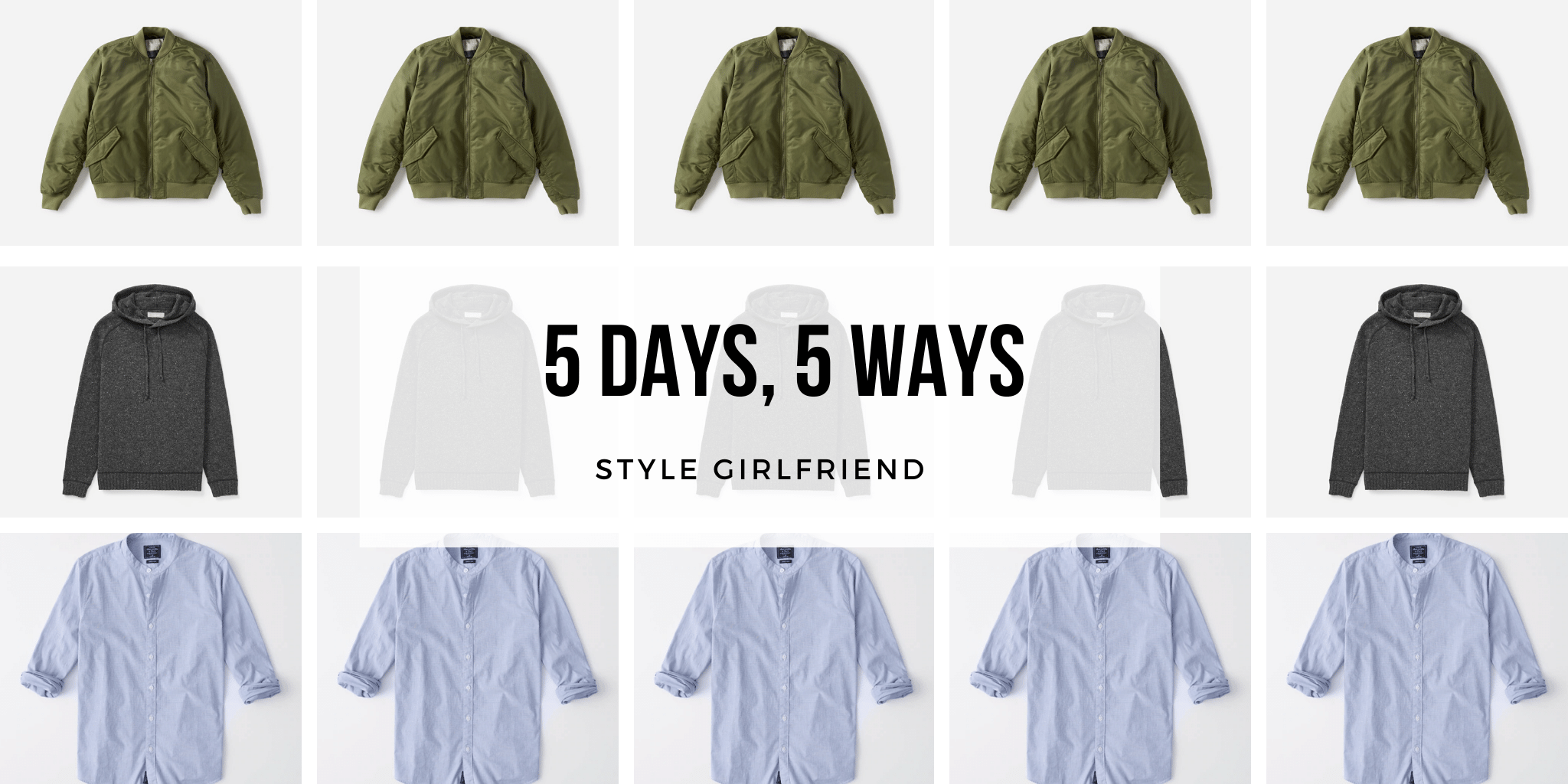 MONDAY
How to wear faded jeans for a casual workday
Wear it well: Yes, you can keep things laid-back, but not sloppy in faded jeans. For work or a date, pair yours with a henley and blazer (leave both unbuttoned).
TUESDAY
An easy outfit for running (essential) errands
Wear it well: Faded jeans look great with a crisp polo and bright sneakers because the outfit as a whole feels unexpected.
 WEDNESDAY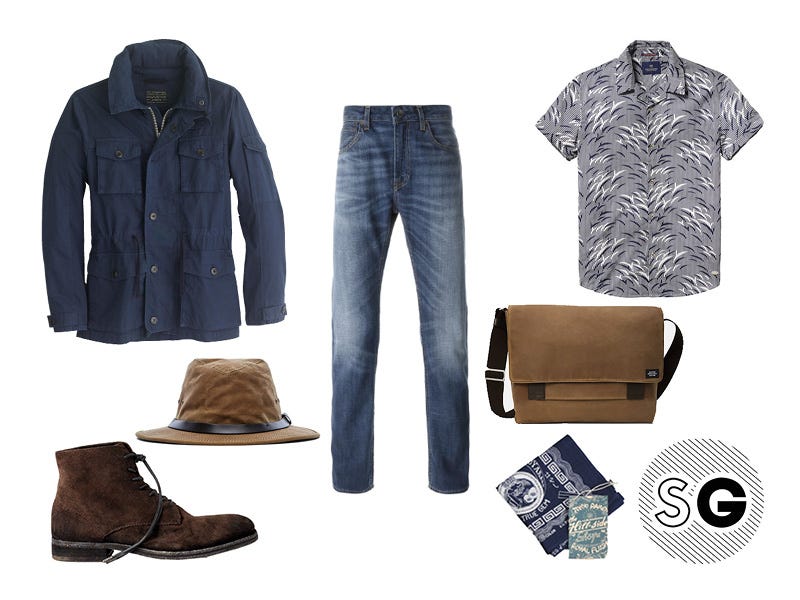 How to wear faded jeans in a dressed-up way
Wear it well: Muck up your jeans with muddy brown and khaki accessories, not actual mud.
The short-sleeve button up shirt under the jacket keeps things interesting.
THURSDAY
How to wear faded jeans like a cool dad
Wear it well: Dad style done right. All the classics, in an all-over slimmer silhouette than what you probably saw your own pops wearing back in the day.
And dn't sleep on a coach's jacket when it comes to spring outerwear. You won't look like an off-duty little league coach, I promise.
FRIDAY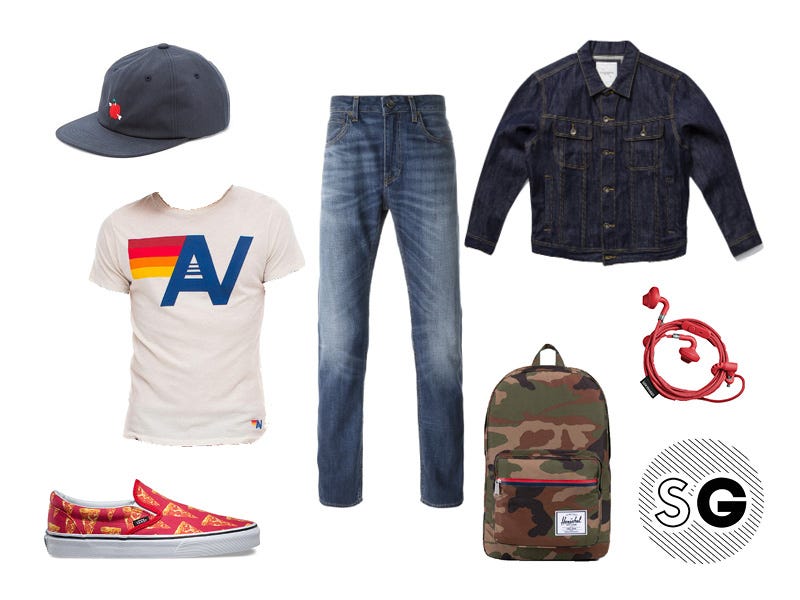 How to wear faded jeans on the weekend
Wear it well: Okay okay, weekends don't mean much anymore, but that's why it's more important than ever to impose some sort of on- and off-duty differences! And your wardrobe is a great place to start.
Keep the denim on denim look sharp, not suit-like, by mixing your washed and worn with stiff and dark. Take it a step further with brightly patterned accessories.
Shop #SGapproved faded jeans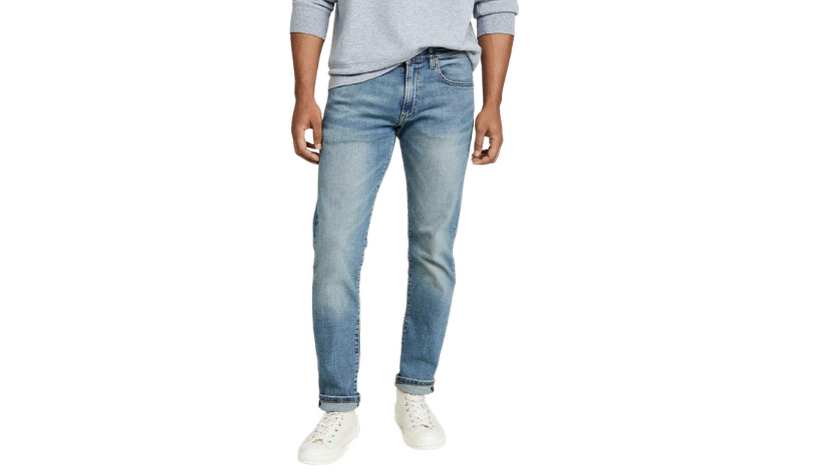 Polo Ralph Lauren Varick Slim Straight Fit Jeans, $90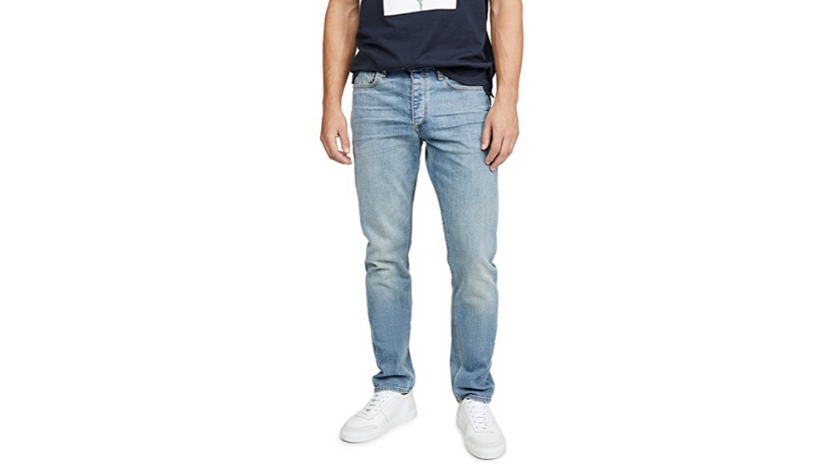 Rag & Bone Fit 2 Denim, $225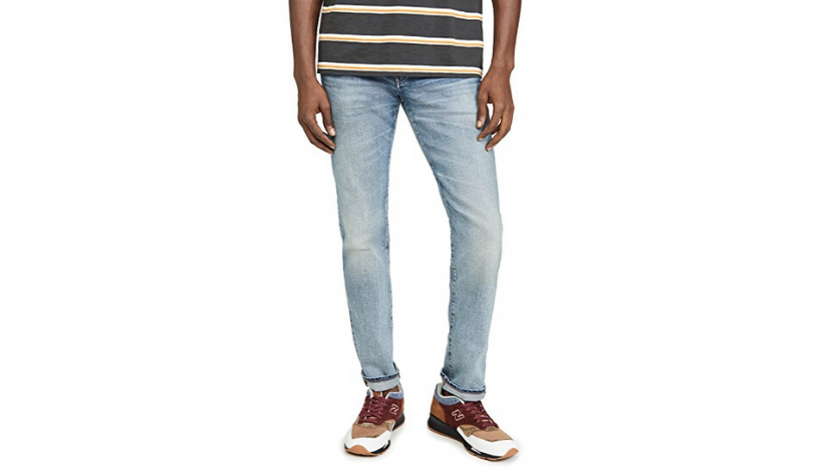 Madewell Slim Fit Jeans in Frankfort Wash, $77 (on sale)
***

Like a phoenix rising from the ashes, Gabi Meyers went from Team SG's first-ever intern to a trusted fashion editor and stylist. She currently lives in Chicago with a very cute dog.