College Wardrobe Essentials: A Fall Style Checklist for Guys
Everything a college guy should wear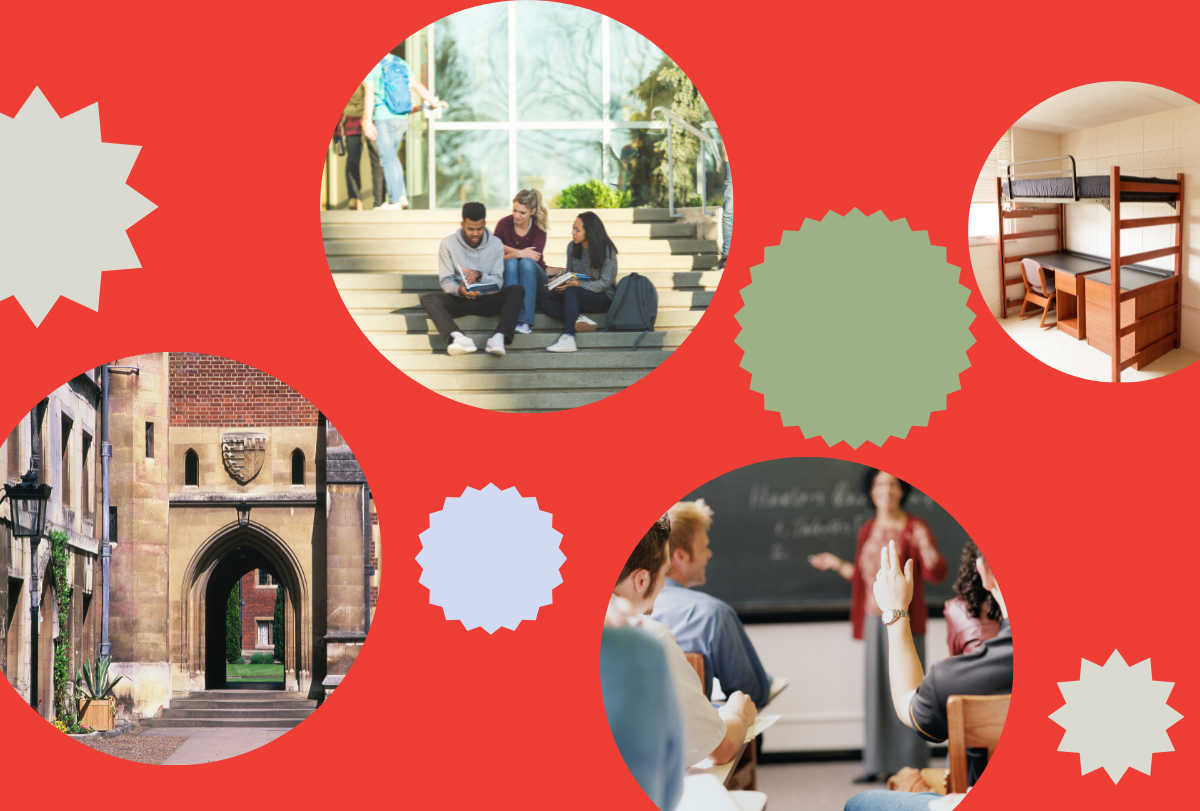 From getting up early for class to, ahem skipping class, and everything in between, shopping is probably not a priority for the average college student. But that doesn't mean guys don't want to look good on campus!
So, we put together a shopping list of the perfect college wardrobe essentials to make dressing well as a college student way, way easier this fall.
***
How to dress in college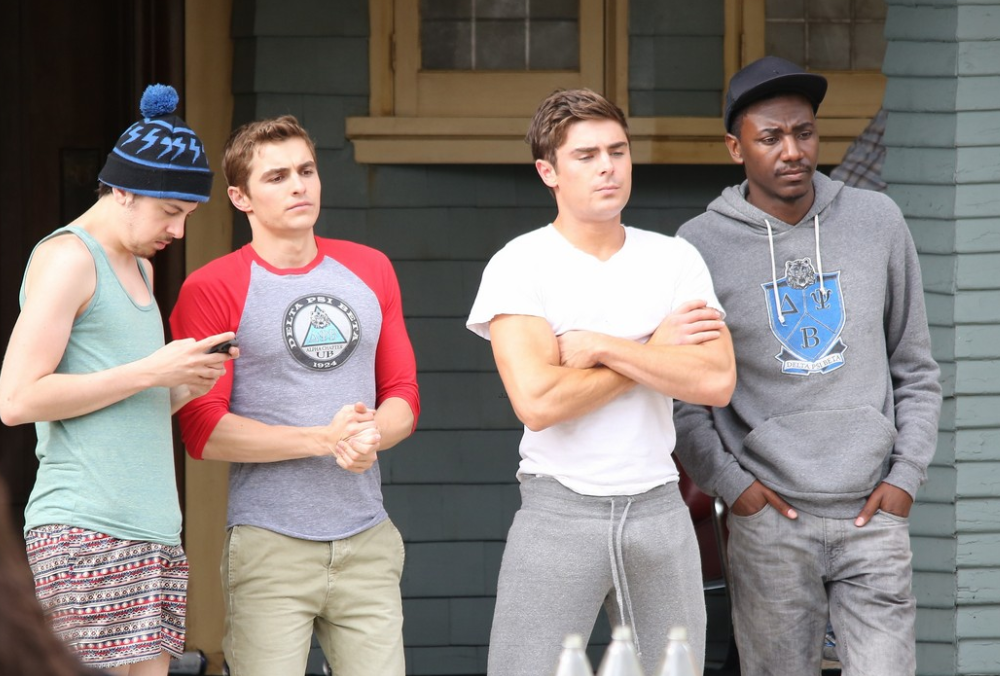 Right now is a great time to start building the wardrobe you'll wear after college.
That's right, some of the best outfits and best clothes for college are going to be the ones that will carry you through graduation and beyond.
To begin, though, just start small!
Think: straight-leg jeans in a dark rinse. T-shirts in neutral colors (gray, white, black, tan) with no mall store logos plastered on them.
As long as you invest in quality, timeless clothes, you'll have these in your closet well into your first big boy job.
And look, there's no one rule for what college guys should wear, or where they should shop, but there are definitely some ways to make sure you look and feel your best in these important years!
Bottom line? You want to up your style game, but you're on a ramen budget. That means it can be a confusing time to work on upgrading your personal style!
To make getting dressed easier so you have a better chance of getting to class and college parties on time, below is a shopping list of eight items you can wear (and re-wear) all school year long.
We've put together a list not only of the essentials you need, but of where college guys can shop for all these must-haves.
What you'll find here:
Below, shop 8 stylish college wardrobe essentials for guys:
1. Dark-rinse jeans
A pair of dark-rinse, straight or slim-fit jeans isn't just an essential for college.
You'll be wearing jeans all your life! So you might as well find a brand and style that fit you comfortably now.
You don't have to break the bank, either. Gap, Abercrombie & Fitch, and Levi's have some of the best jeans for college guys because they're affordable and they look good.
Wear with a pocket tee or sweatshirt for 8am class or a button-up for going out.
Shop #SGApproved dark-rinse jeans:
Check out our tips for finding the right pair of jeans for you here.
2. A stack of white t-shirts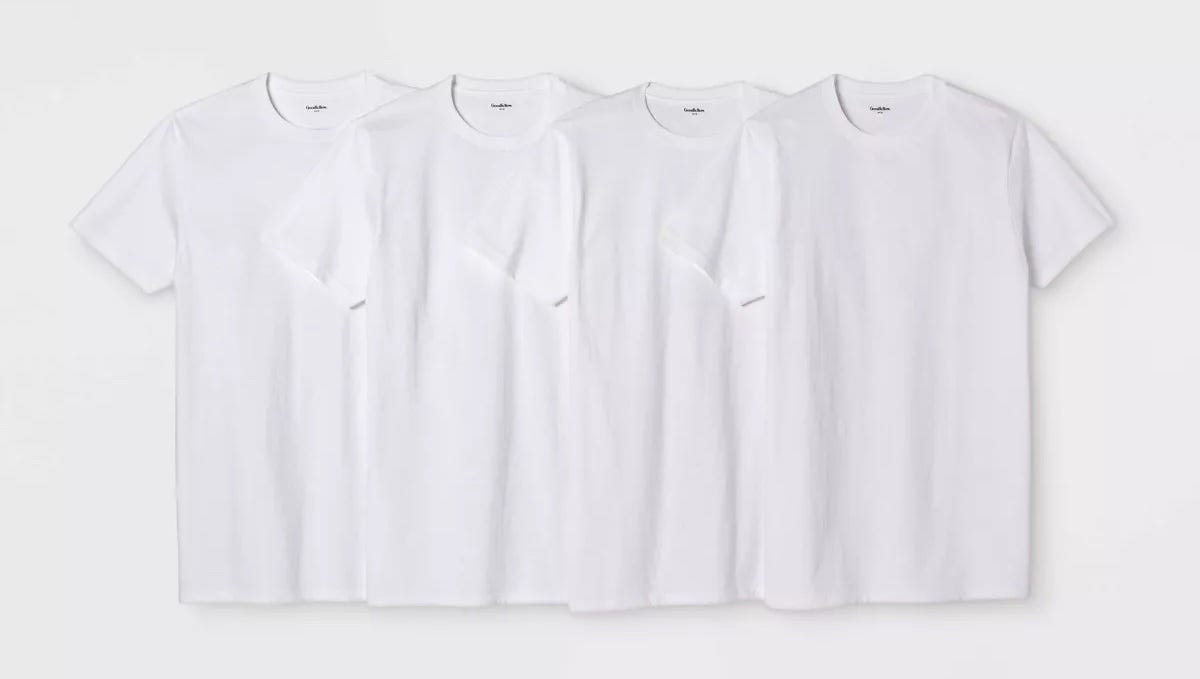 Buy in bulk. Wear. Repeat.
You will get ranch dressing stains from dollar pizza slice dips at 2am, so having extras on hand is key.
When it comes to college wardrobe essentials, it's imperative you always have a t-shirt for casual outfits for college guys on hand.
Shop #SGApproved white t-shirts:
3. Oxford shirt
Yes, an easy, breezy oxford cloth button-down shirt is a great "going out" top for guys, but don't save 'em just for after dark.
Wear yours to class open and over a t-shirt with jeans, or buttoned up with chinos for your internship.
Shop #SGApproved button-ups:
4. Jogger sweatpants
You got into college, so yes, you've earned the right to wear sweatpants for another few years. I'm not going to take that away from you.
Weirdly enough, this sorta-sloppy move is actually pretty stylish these days. Like, in the real world.
In the meantime, sporting stylish sweats on campus is definitely acceptable.
It could mean "Oh man, I had a late night out at the bars last night," which indicates you're either an upperclassman (yeah!), or a lower classman with a convincing fake ID (double yeah!).
So take advantage of this collegiate wardrobe loophole because, unless you become a doctor or professional athlete, this sartorial backslide will not last.
Embrace it while you can.
Shop #SGApproved joggers:
5. Your university's official gear
I'm with you on saying "no" to brand names stamped all over your clothes, but sporting your school's name all over is a whole different story.
Here's what you do.
When your parents drop you off at school, prey on their impending Empty Nest Syndrome.
Convince them to buy you everything in the university book store to help you "fit in" at school!
An added bonus?
Matching your clothes is that much easier when incorporating your school colors into every outfit.
Shop #SGApproved college gear:
6. Stylish sneakers
Sure, you can wear them to work off your weekend indulgences at the gym, but try to find a pair that'll look just as good on the street.
Because they're durable and comfortable, sneakers are arguably the best shoes for college guys.
After all, it's college, and you're on a budget. This is the time for wardrobe multi-tasking.
Shop #SGApproved sneakers:
7. Desert boots
Knowing you need a pair of lace-up shoes in your closet is what separates a boy from a man.
Almost as good as a diploma. Almost. A desert boot is a good middle ground for looking dressed up without feeling like you're cosplaying as a businessman.
Shop #SGApproved desert boots:
8. A cool, inexpensive watch
I wish I didn't have to say it, but don't be that guy pulling out your phone in the middle of class to check the time…and your text messages about tonight's plans.
Really, you'll gain millions of bonus points by not having your phone out all the freaking time.
Besides being practical, a nice watch completes any outfit. But just because it looks good doesn't mean you have to spend a ton of money.
In fact, you shouldn't.
Instead, conserve your resources for something you can't lose or drop in a toilet.
Shop #SGApproved watches:
…And one more for good measure
A stylish backpack!
Yes, it's a necessity, but it might as well look good.
Shop #SGApproved backpacks:
***
One more word on your college wardrobe essentials
If you have internships – and you should – spring for a good pair of dress pants.
Get them tailored if they bunch at the ankles.
You won't need to wear them too often, but when you do, you'll be the one guy in college who looks like he already has his sh*t together.
Obviously, your wardrobe needs are different than the full-grown man reading the site: you don't a suit in your closet just yet.
But having some professional attire that makes you feel like a million bucks is a great place to start.
***
For more of SG's take on college style, read this, this and check out this.