These are the Best Men's Pocket Tees
The perfect t-shirt doesn't exi--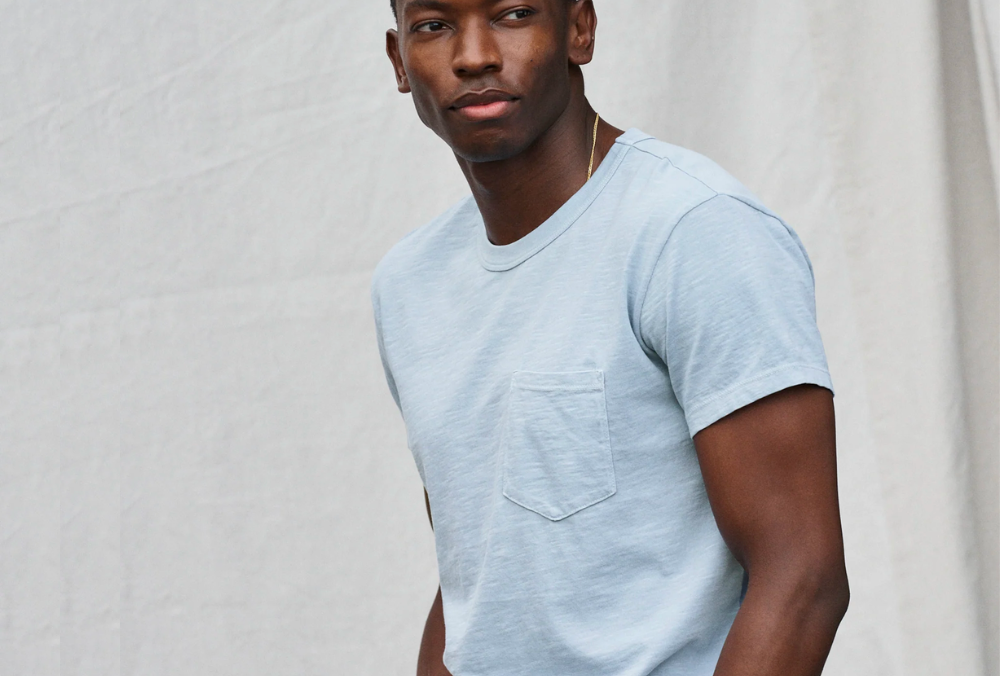 Let's pour one out for life's simple pleasures. A juicy Honeycrisp apple slice slathered in crunchy peanut butter. A phone call from a friend where they open with, "I only have five minutes, I just wanted to say hi." When a song you like becomes a trending audio on TikTok. And pulling on a really, really great pocket tee.
Pocket tees—a crewneck t-shirt with a small pocket on the chest—have become a staple in every man's wardrobe, but not every man bothers to find one that fits well and washes up even better.
With so many options, it can feel overwhelming to find the perfect style that offers comfort, durability, and good looks without breaking the bank. That's why Team SG rounded up our affordable favorites for you!
Below, the 5 best men's pocket tees to wear in 2023:
Buck Mason Slub Classic Tee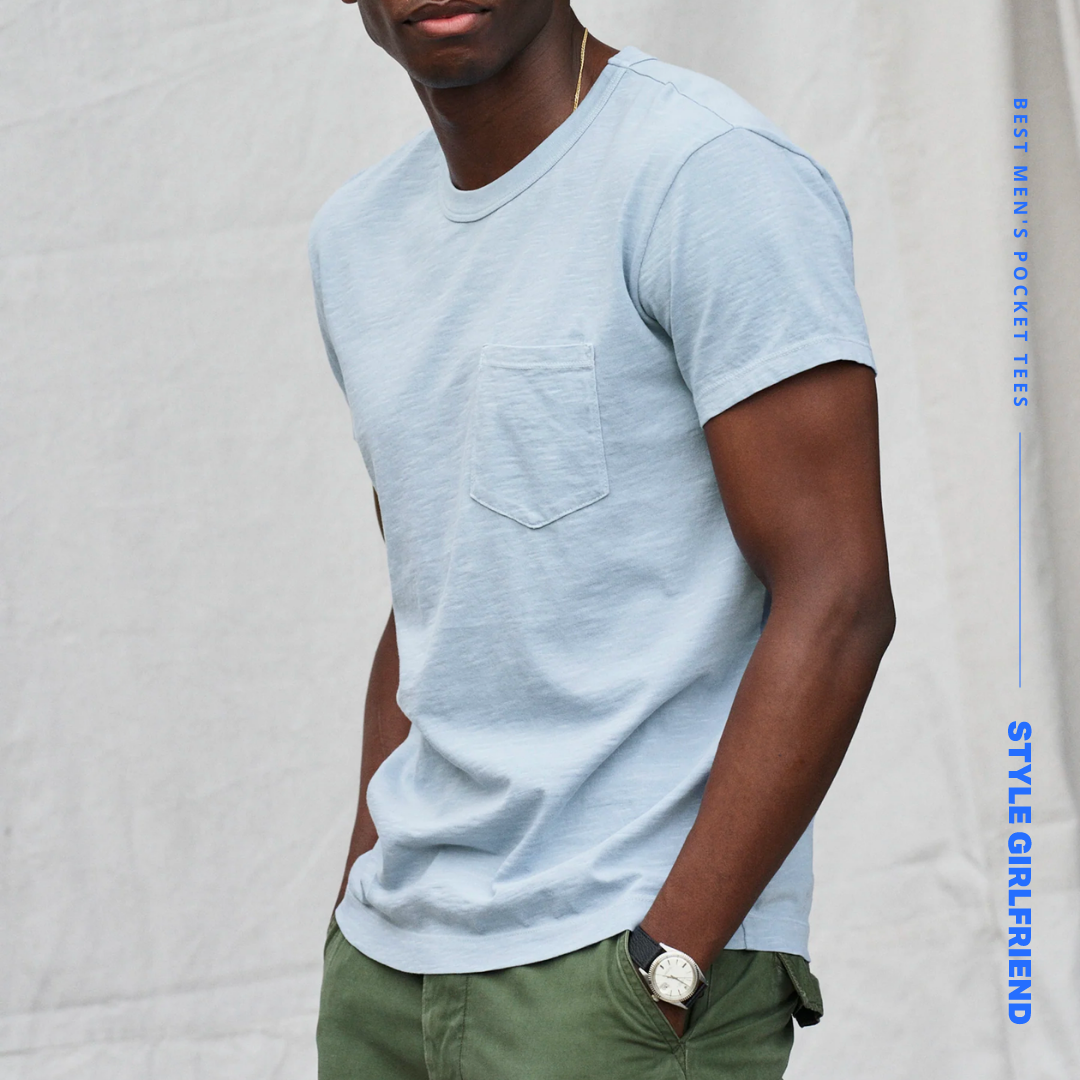 The Buck Mason Slub Classic Tee ($48) is a timeless classic that offers the perfect balance of comfort and style.
The fabric's slub texture, made from a blend of cotton and polyester that provides good breathability and durability, gives the shirt a subtle textured look that elevates it from a basic plain tee.
Opt for a neutral like black, white, or navy to start. You can always branch out later as the tee comes in a range of cool colors.
Taylor Stitch Heavy Bag Tee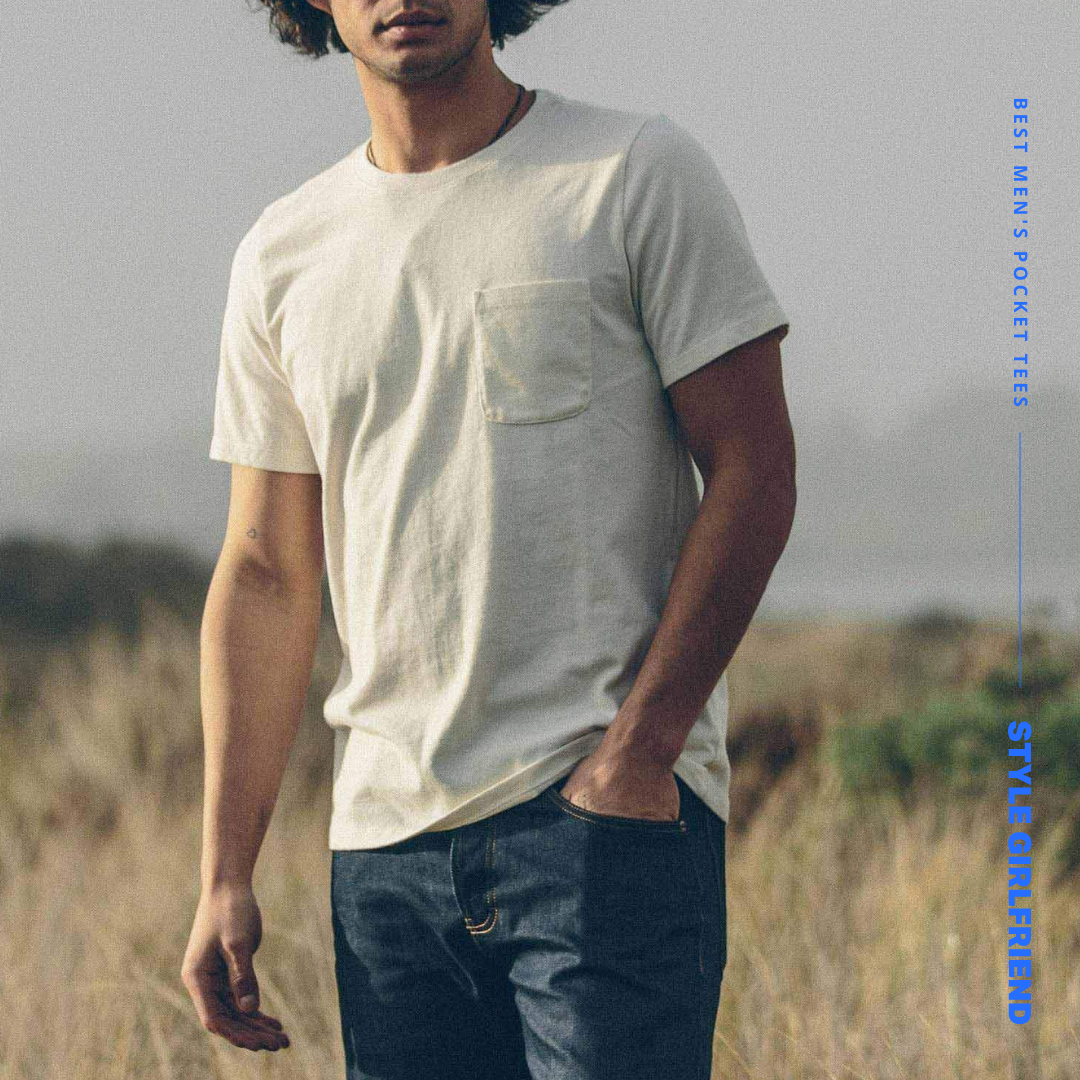 Looking for a heavier tee that's perfect for cooler days or layering? Snap up the heavyweight tee from Taylor Stitch ($45), made from a super-sturdy cotton jersey.
The pocket is made from the same material as the rest of the tee, meaning the whole thing will hold its shape even after multiple washes.
As for colors, Taylor Stitch mostly sticks to muted colors. Think: classic heather grey, storm blue, and khaki.
Forty Five Slub Pocket Tee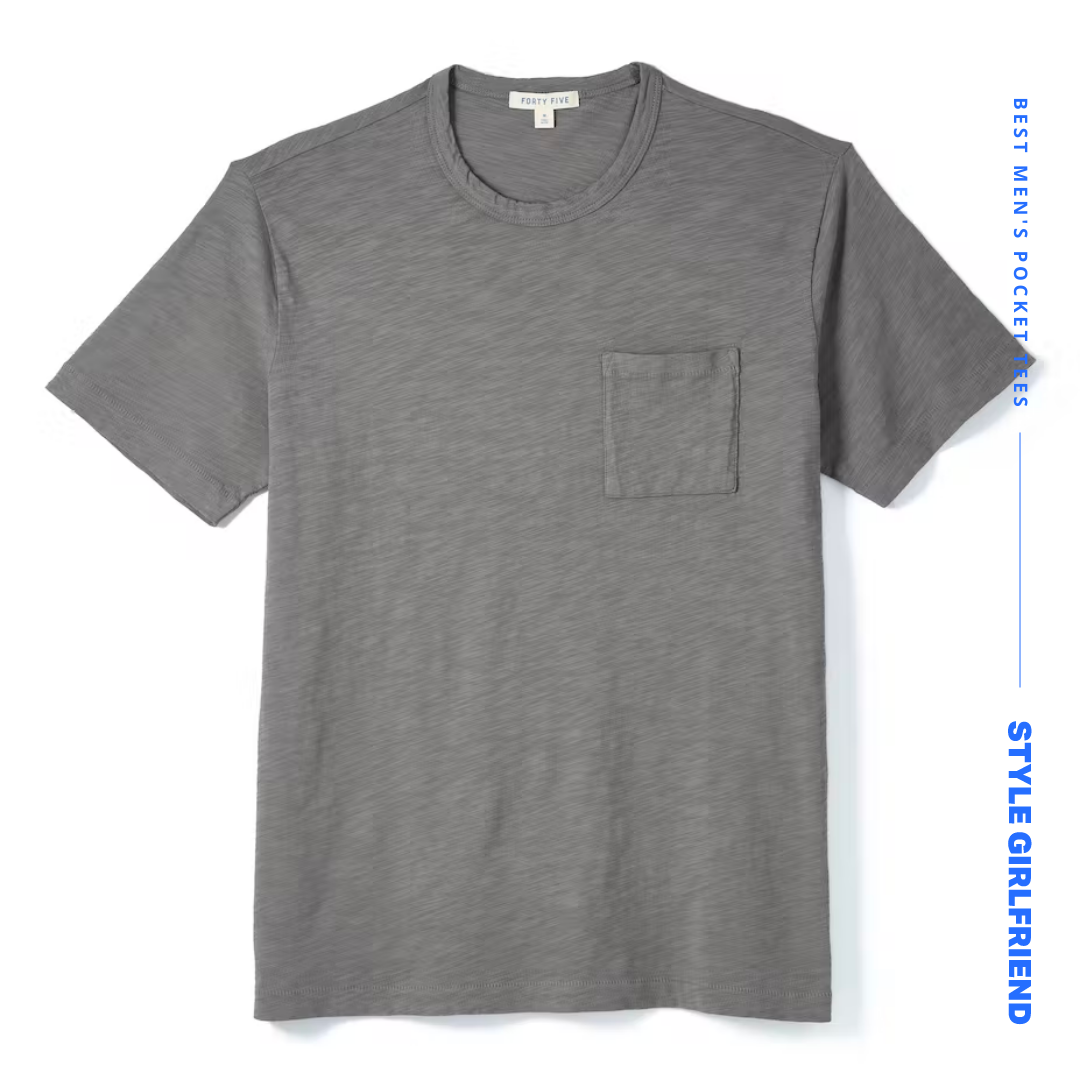 The Forty Five Slub Pocket Tee ($35) gives good bang for the buck. It's a stylish and comfortable tee that's perfect for a casual, everyday uniform.
RELATED: Five Ways to Wear a Hoodie Sweatshirt
You'll also find a wider range of colors than some of the other pocket tees on this list, from bold mustard yellow to a rich, dark espresso.
American Giant heavyweight tee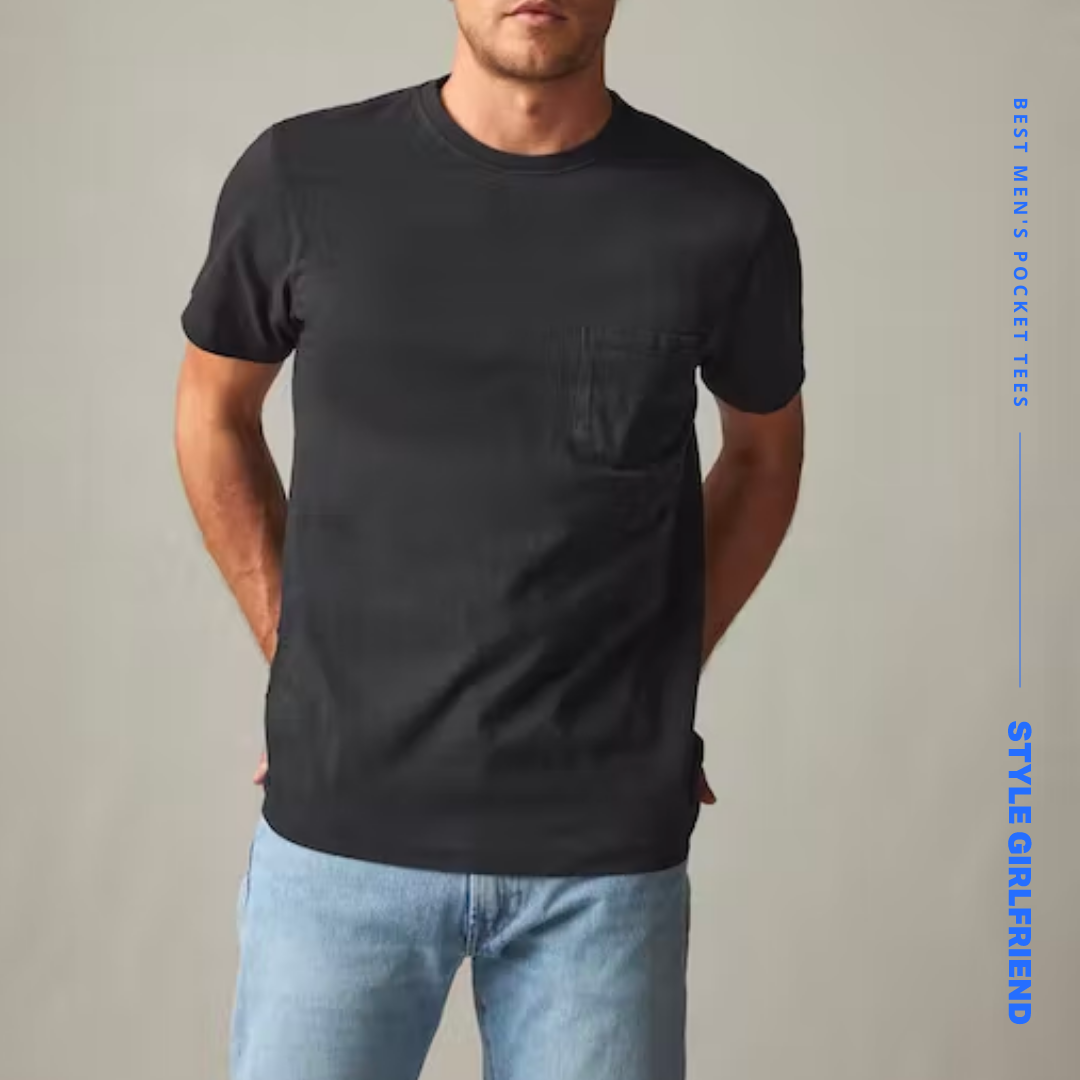 American Giant's whole thing is that they design and produce high-quality clothes in the U.S. that are meant to last beyond trends.
So it makes sense that they've crafted the perfect heavyweight pocket tee ($50).
Made from durable, heavyweight cotton, AG's pocket tee has a surprisingly luxurious feel that's both practical and fashionable.
J.Crew broken-in tee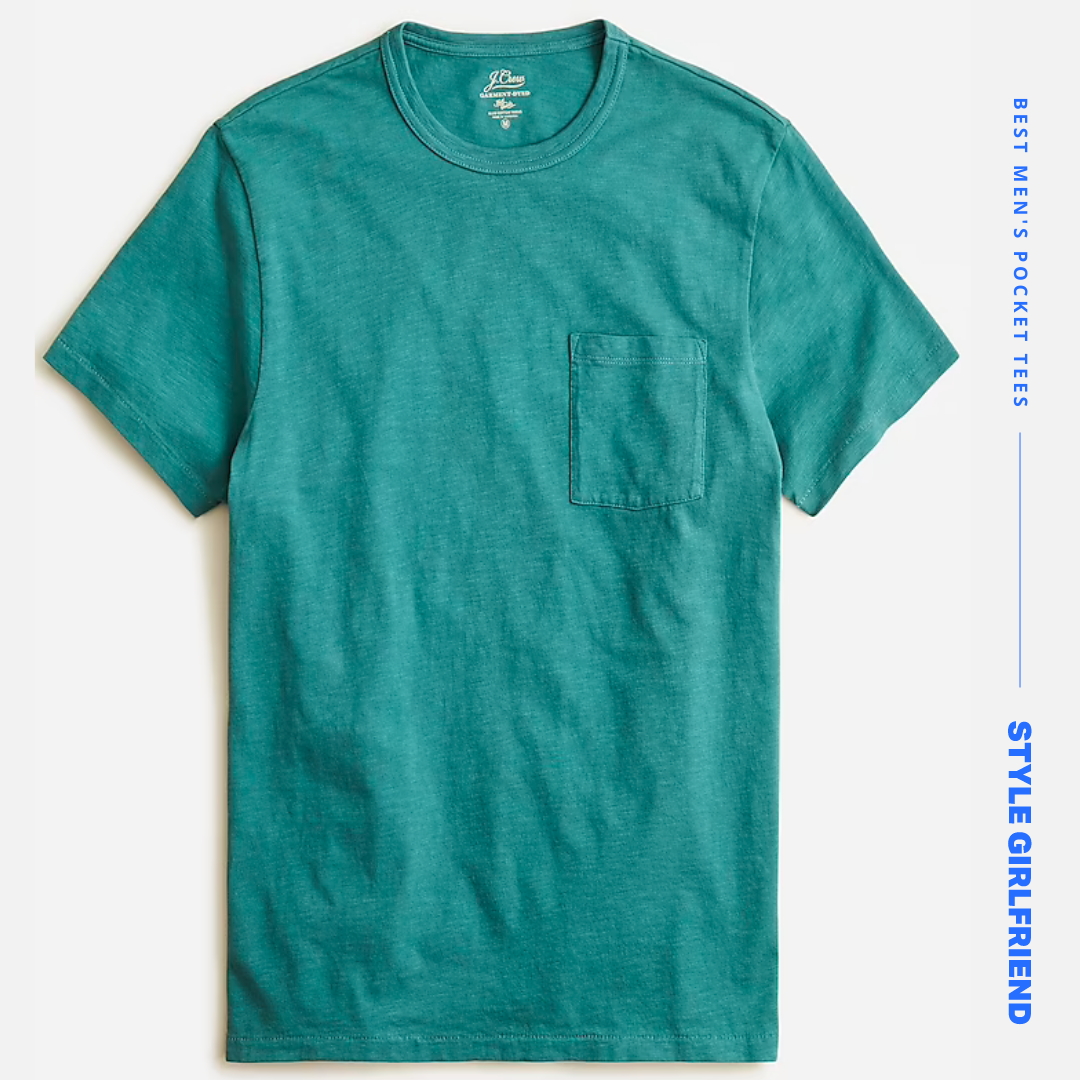 J.Crew seems to be going through it lately, but their iconic garment-dyed slub cotton crewneck T-shirt ($37) has never let us down.
The tee is lighter weight than the rest of this list, and comes in a variety of bright colors, making it a great option for spring. Cotton candy? Yes please. Santorini blue? Why not!
The tl;dr?
Each of these styles offer a unique blend of style, comfort, and functionality, making any of them a great addition to your casual wardrobe.
Whether you're looking for a classic, understated look or a more bold, statement-making t-shirt, we're confident these are the best men's pocket tees to meet your style needs.