Our Favorite Sustainable Denim Brand for Guys
Look good, do good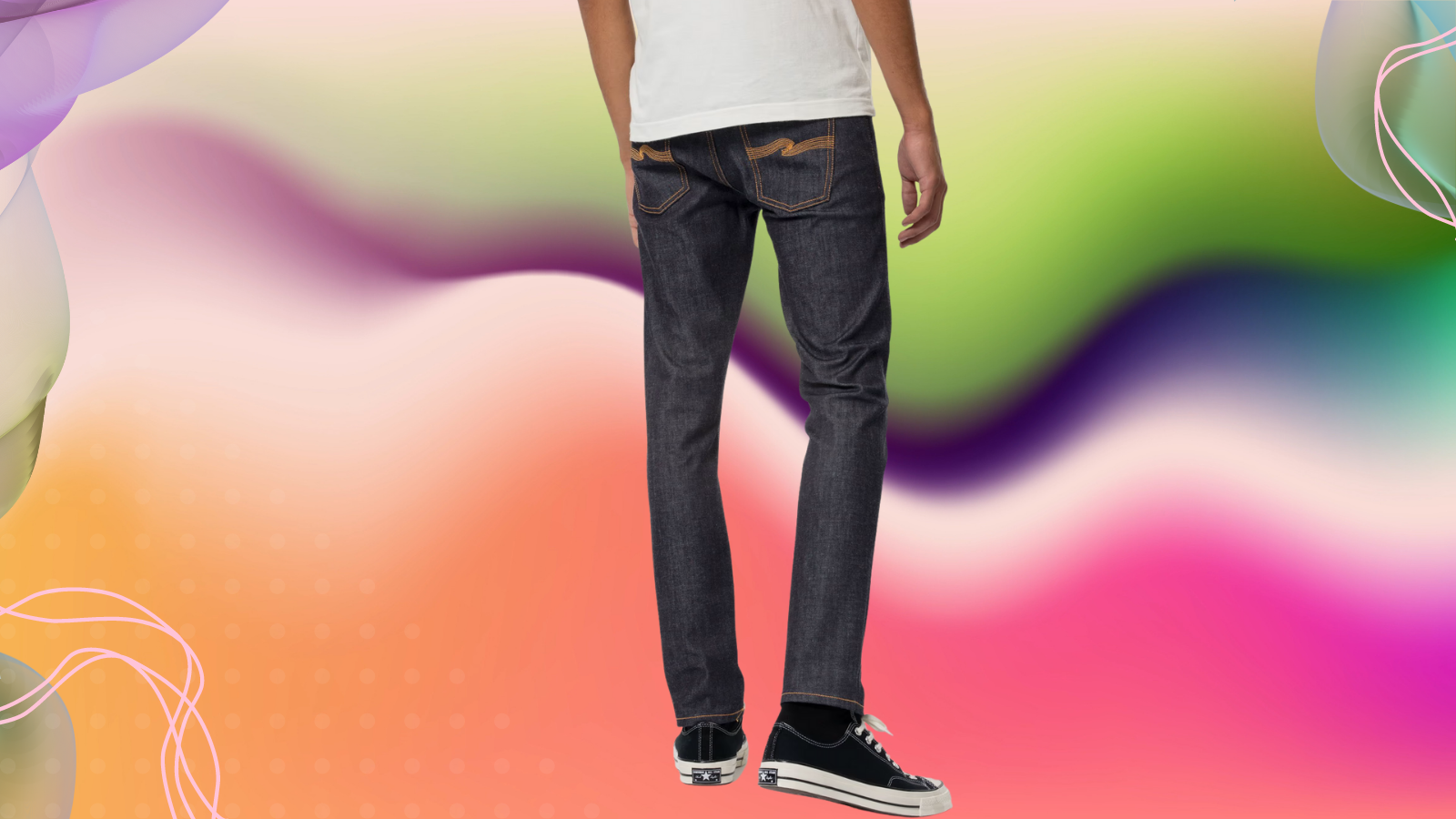 I don't know about you, but I for one (a.) want to be a more thoughtful consumer, and (b.) am extremely lazy.
So when it's easy for me to buy from a brand that I'm pretty confident won't use that purchase to help send its billionaire founder to space (again), I want to spread the word.
That's why I'm telling you that Nudie Jeans is Style Girlfriend's favorite sustainable denim brand for guys.

The Swedish-headquartered company highlights its sustainability efforts on the website almost as much as it highlights the jeans themselves.
For instance, you can learn more about the organic fair-trade cotton they source for production, or the wages they pay their workers in an annual, public report.
Which is great! I want to know that stuff is happening.
I also want good jeans that last a long time and make my butt look cute. And yes, Nudie Jeans is making that happen, too. (Psst, keep scrolling for our favorite style…)
What puts them over the edge for me?
Nudie Jeans offer free repairs. Like, forever.
Last year, they collected 9,218 pairs of jeans in their "repair shops," saving over 16,000 pounds of textiles to be reused or recycled.
So if they can fix your well-loved jeans, they will. If they can't, or you're simply ready to move on from your pair, you can recycle your Nudie jeans. The company will reuse the material; reducing waste, saving energy, and lessening the consumption of virgin raw materials.
The way they put it, "Long before circularity became a buzzword, we focused on longevity and knew that garments you love – you keep."
Shop the jeans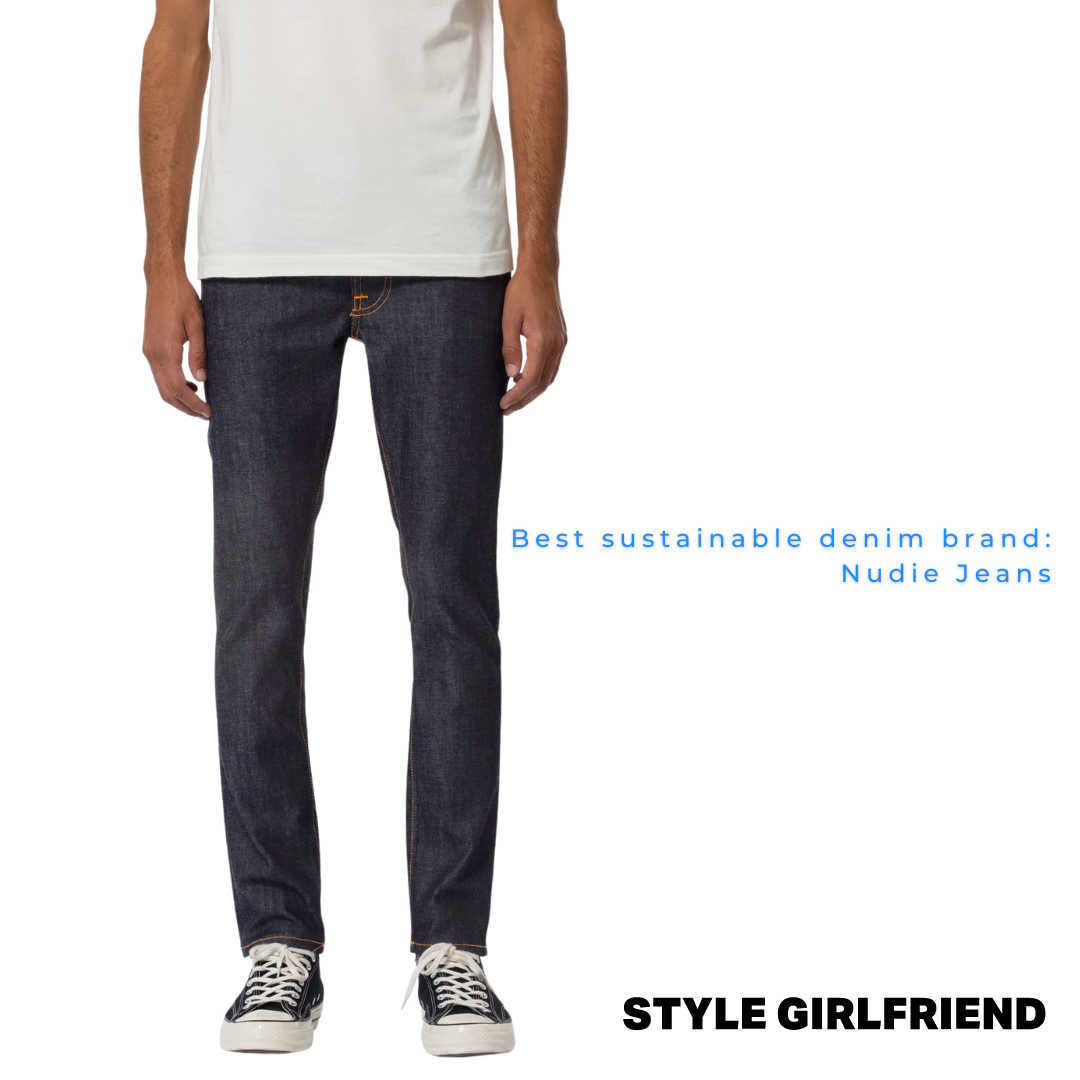 Most popular: Lean Dean
Pricing: $$ – $$$ 
Styles / fits: Tailored, slim, athletic 
Best for: Work, Weekend
Random good review: Gear Moose says: "The Lean Dean…really can't be beat in terms of great fit, quality and a premium price point."
---
Honorable Mention: Outerknown – Ambassador Slim-Fit S.E.A. Jeans
---
Looking for more denim inspiration? Check out a month's worth of jeans outfits and shop our favorite jeans under $200
I run Style Girlfriend, helping guys develop and grow their personal style, all from a friendly and supportive female perspective.