3 Effortlessly Cool Todd Snyder Outfits for Fall
Timeless Style for Guys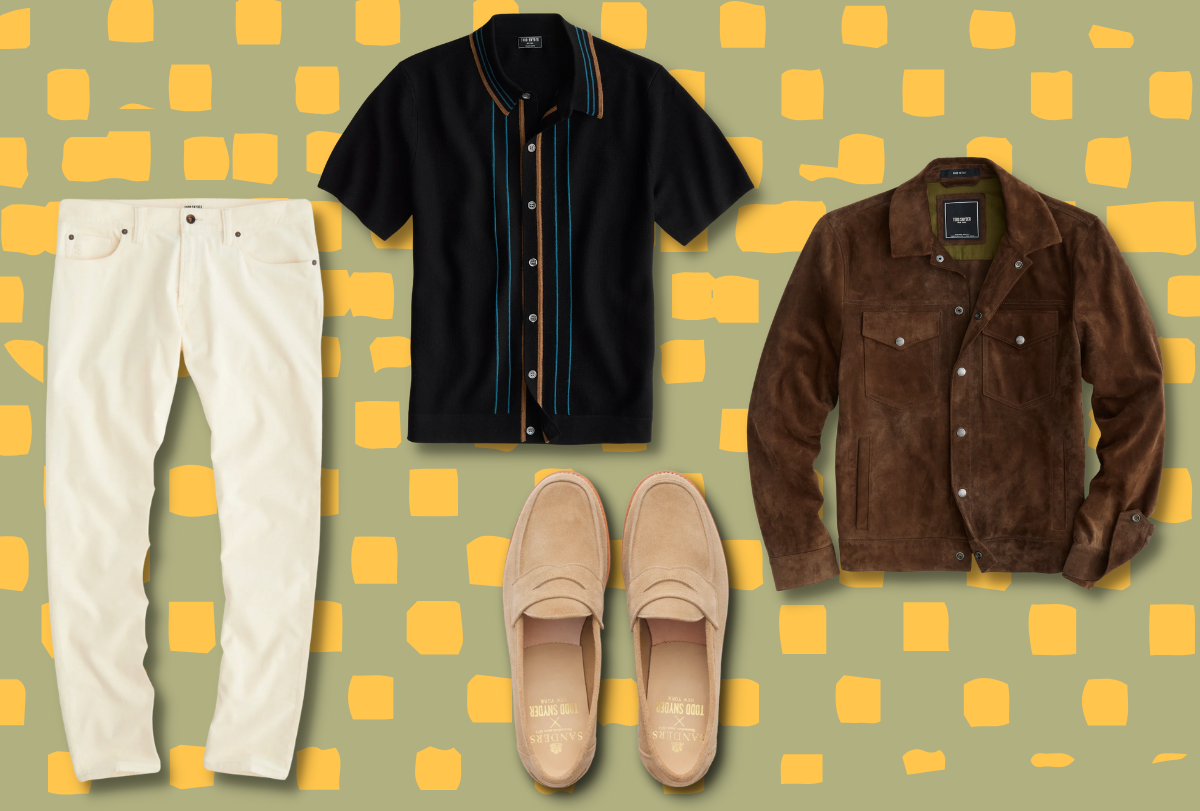 When you enlist a Team SG stylist to help you update your wardrobe, you can expect a unique shopping list and curated outfit ideas that pull from a variety of brands and retailers, helping you express your individuality and unique sense of personal style.
But sometimes? Sometimes, you just want getting dressed to be easy, fast. Enter: Easy Outfits©, our series featuring outfits that you can find all from one single brand or retailer website.
Up next? Todd Snyder.
The former J.Crew menswear designer's line has taken off since launching his eponymous label in 2011. In fact, there's a good chance that in the past year a store has opened near you, meaning you could walk in today and try everything in this story on for yourself.
But if you're shopping online? No worries. Todd Snyder's offerings fit true to size, and the site make shipping and returns easy. They also carry elevated essentials from other just cool enough that your friends probably don't know them like Anderson's belts and D.S. & Durga fragrances and candles. You can even find beautiful vintage watches curated by Foundwell, if that's your thing.
We've put together a trio of Todd Snyder outfits for fall that you can shop right now. Lazy? Maybe. But will you look and feel good? Mmm, absolutely.
Check out 3 Todd Snyder outfits for fall: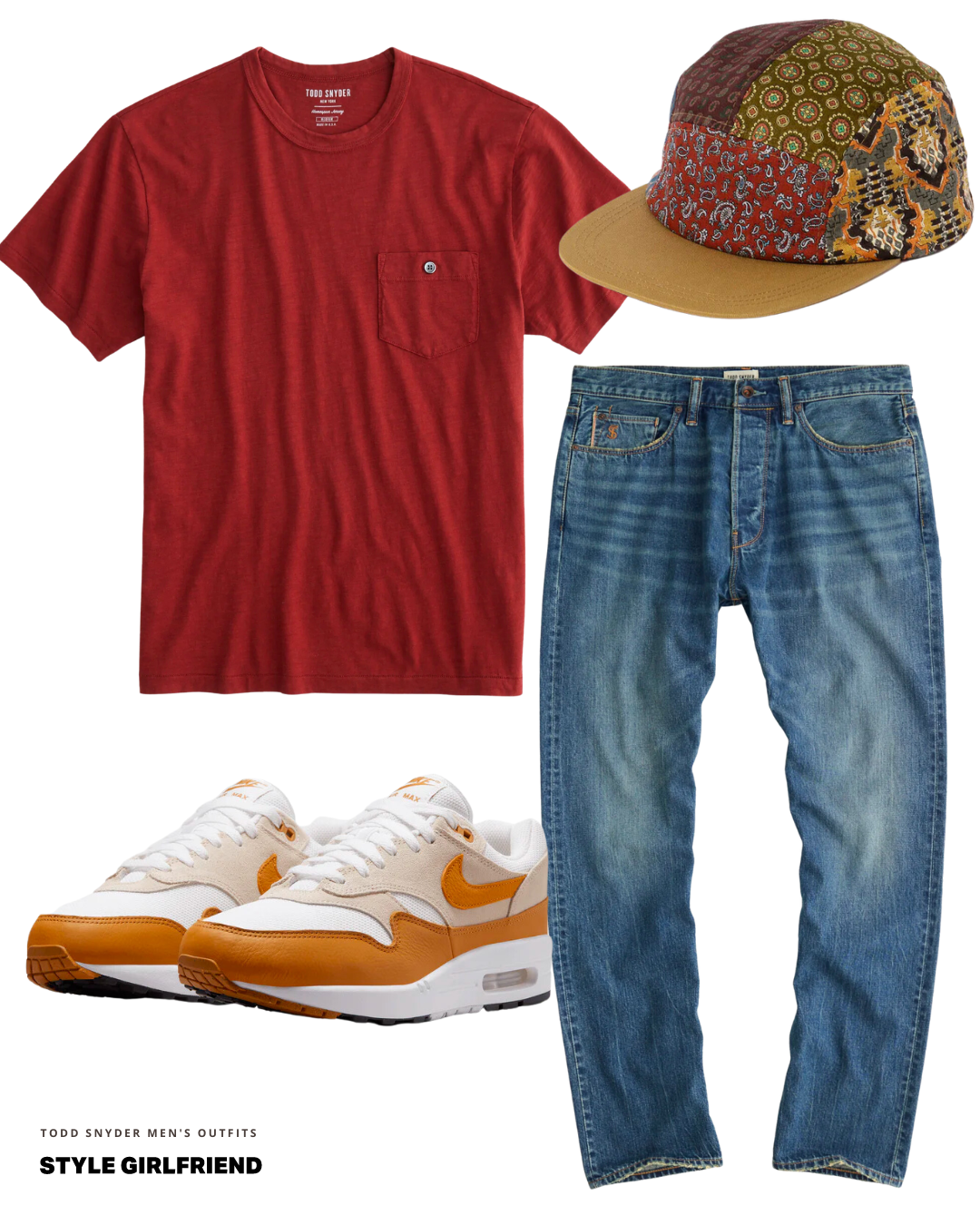 A lot of guys find this pocket tee to be their gateway drug into Todd Snyder. Yes, it's $68, which may be more than you've paid for a t-shirt, ever.
It's also perfectly broken-in the day you buy it, and you don't need to be precious about washing it. It'll hold its shape and color, meaning the cost per (stylish) wear will come down quick.
Shop the outfit: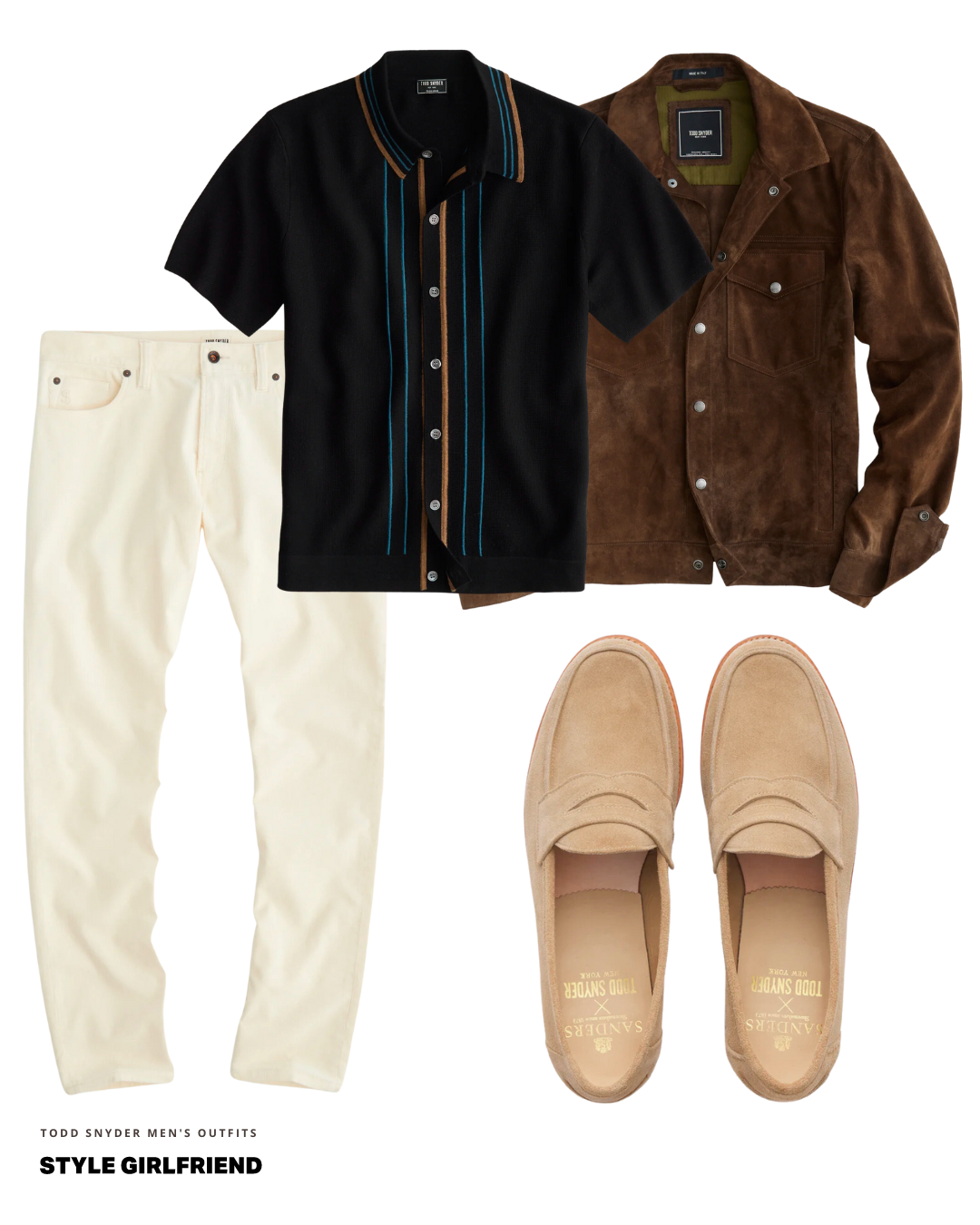 These off-white corduroy 5-pocket pants will elevate any outfit you're wearing this fall. They fit like a dream and show you're unafraid of spilling on yourself when you eat. A win-win in our book.
Shop the outfit: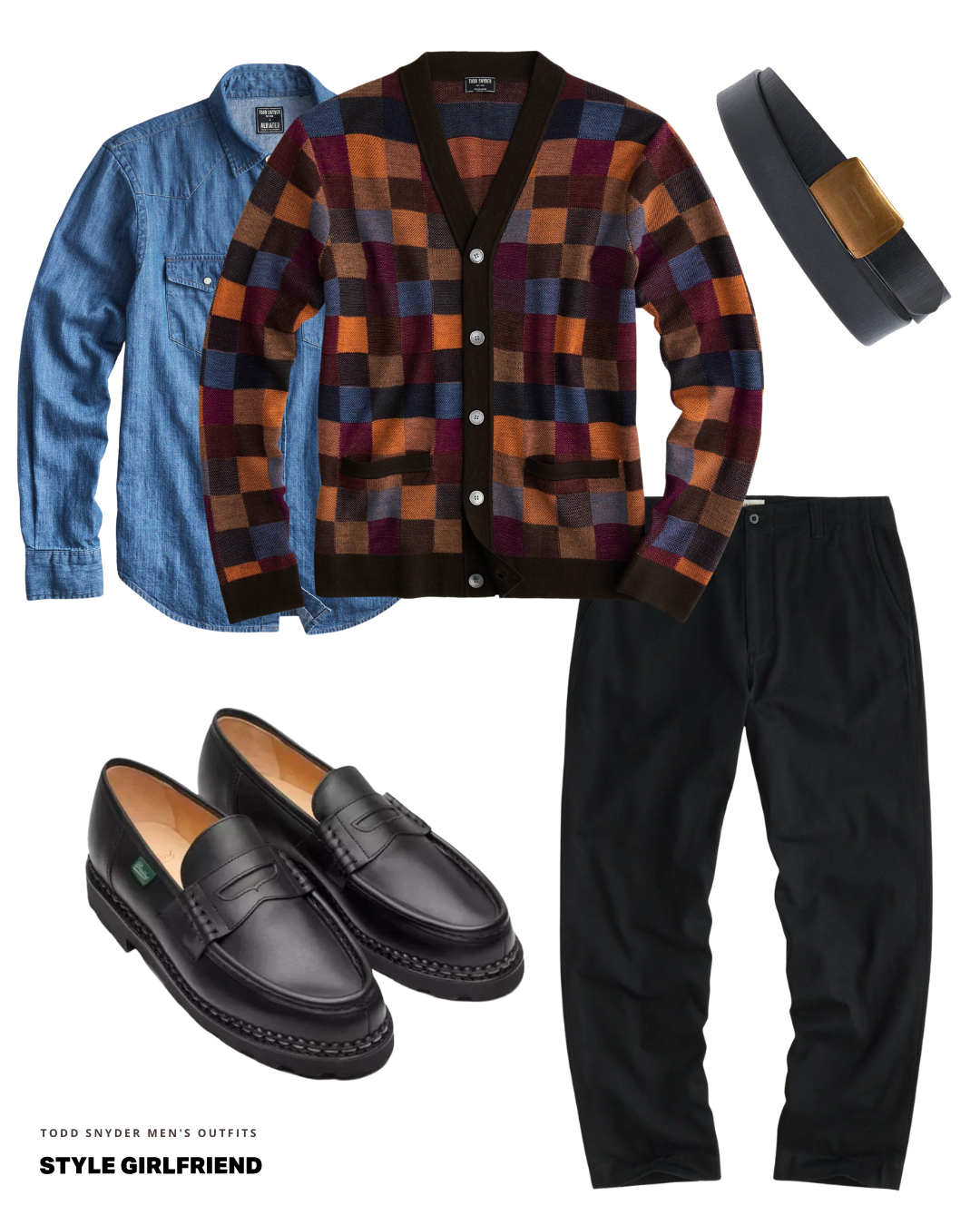 Welcome back, western shirt season!
If you haven't yet jumped on the snap front shirt train, it's time to climb aboard. They look great under this fall's sweater essential, the cardigan, and on its own, too. Make sure yours fits snug without putting you in danger of popping the buttons open when you unexpectedly take a deep breath to sneeze (it's happened).
The chinos also come in a more standard, straight fit if that's more your thing.
Shop the outfit:
RELATED: Team SG Wants to See Men in Cardigans This Fall

Check out more fall style stories for guys from SG HQ: