The Cyber Monday Sales are Here. These are the Standouts.
Are you on your own wish list?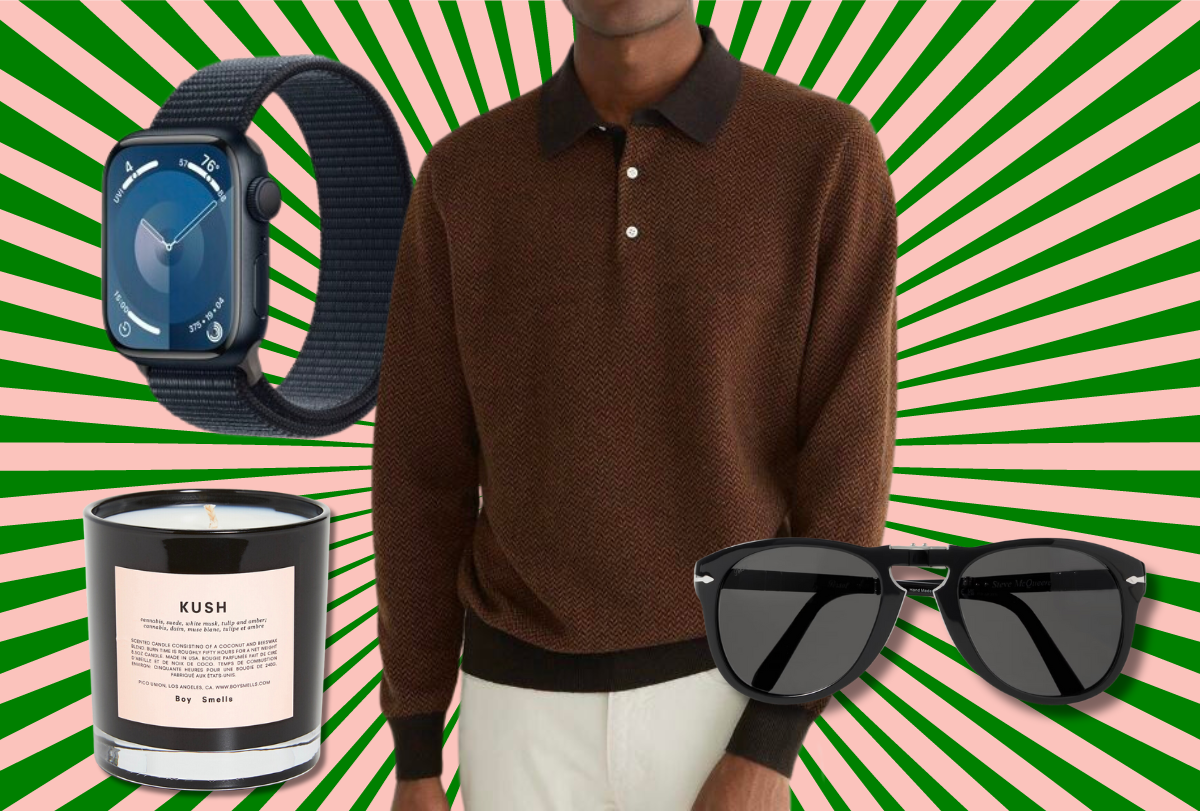 At Thanksgiving, I think about everything and everyone I have to be grateful for in my life…and, of course, I begin the insane journey of picking out the perfect presents for all the people I love most. But on Cyber Monday, I always make sure to squeeze in a little "treat yo' self" shopping time for me, too.
One cannot expect Santa to handle everything, after all.
To offset the guilt (more on that here!), I reserve my "me" purchases for the new high holiday of shopping: Cyber Monday. Luckily, we no longer live in a time when you have to wake up before the crack of dawn to land deals in-store on Black Friday—thank you internet!) However, planning is still key.
So, treat yourself to a Cyber Monday splurge!
Not sure what to give that special someone in the mirror this year? No worries, we've got some ideas…
Shop these stylish Cyber Monday sales:
1. Something Soft.
Chilly days mean one thing: it's time to break out the cashmere.
And cozy slippers.
And fuzzy socks.
Oh, and maybe steal your nephew's security blanket, the one he drags around on the floor all day but also makes the best pillow when you're ready to take a nap.
You get where I'm going with this. On Cyber Monday, it's time to embrace the soft side of life..and I'm not just talking about your post-holiday weekend, pie-filled belly.
// Shop Soft Items //
2. Something Striped.
There's just something so wonderfully winter-y about stripes.
From sweaters to scarves to throw blankets for your couch, stripes make everything feel more…cozy (are you detecting a theme here?).
// Shop Striped Items //
3. Something Smart.
I'm sure you guys already have the smart home thing figured out, but I'm just getting in on the fun.
Someone opened the garage door? Let me check who it is on my phone! Need to know the recipe for vegan stuffing? Hey Google, get on it!
// Shop smart items //
4. Something scented.
Let me tell you, guys: a total green flag for us ladies is when you have a candle burning in your home. Especially at the holidays.
It's so cozy! Like your own mini-fireplace, if you aren't lucky enough to have one of your own. The holiday sales are a great time to scoop a candle or two up to have on hand well through spring.
// Shop scented items //
5. Something seasonless.
Yes, it's time to finally pull the trigger on those Steve McQueen-cool sunglasses you've always wanted, because the squint-inducing sun is still merry and bright during the day, even in December.
// Shop seasonless items //
> We're sharing our best gift ideas all season long. Follow SG on Instagram so you don't miss a thing

Like a phoenix rising from the ashes, Gabi Meyers went from Team SG's first-ever intern to a trusted fashion editor and stylist. She currently lives in Chicago with a very cute dog.