These Are The Best Dressed Celebrities Right Now
Welcome to SG Madness 2022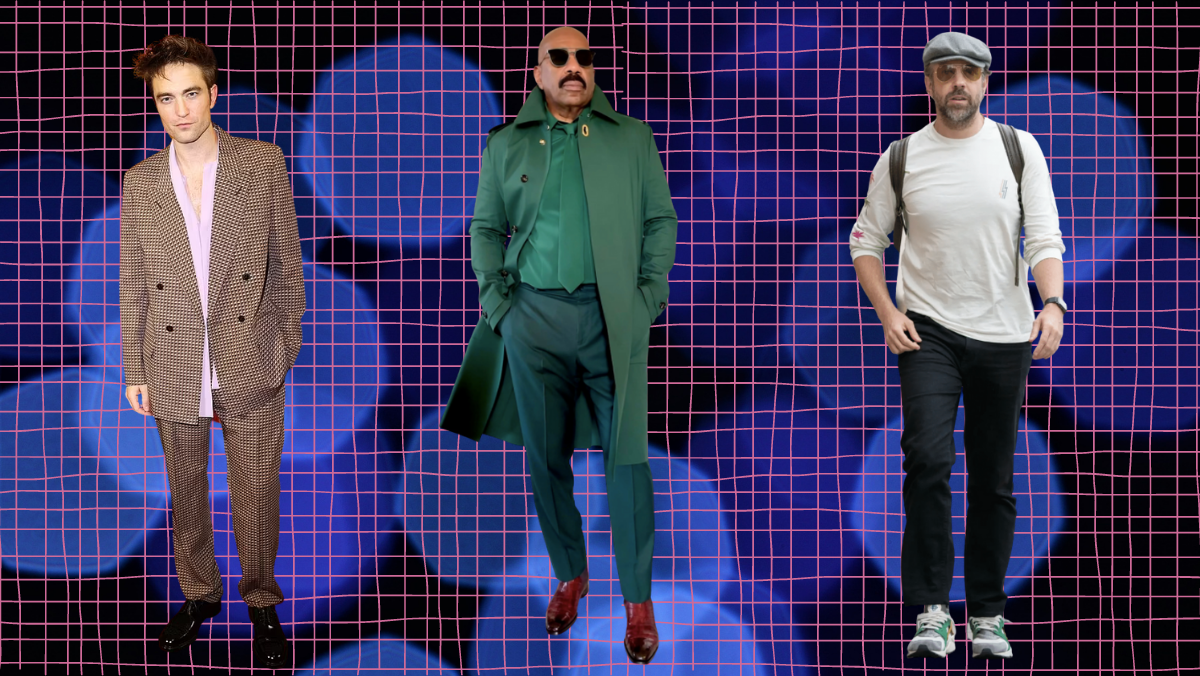 Welcome to SG Madness 2022!
Check out the bracket for our annual single-elimination style tournament featuring the best dressed celebrities of the year.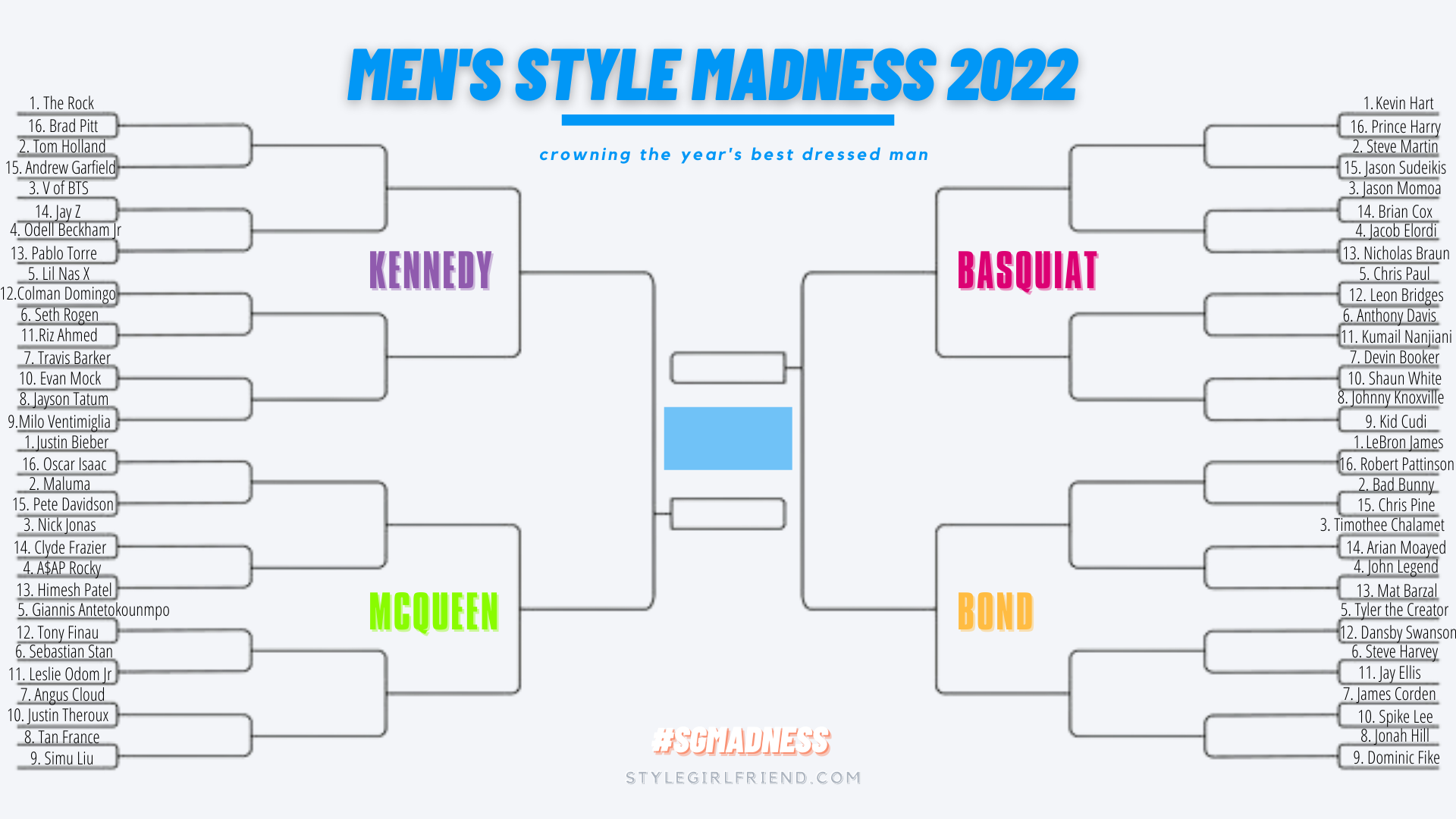 New around here?
Here's what you need to know about how we pick the best dressed celebrities to include:
…aka Style Selection Sunday!
1) Past winners get retired
That means you won't find Ryan Reynolds, Idris Elba, Ryan Gosling, Jeff Goldblum, or Harry Styles in this year's SG Madness bracket.
2) Style stats don't exist, so seeding is based on social media followings
Specifically, contenders are ranked using their Instagram follower count.
That makes Justin Bieber, LeBron James, The Rock, and Kevin Hart our #1 seeds. The list goes down from there.
Those who aren't on Instagram (gasp) get slotted last.
So, if you think Brad Pitt deserves better than a #16 seed? Tell him to get on social media.
3) Well-dressed creeps and weirdos don't get invited to the dance
Sorry Kanye.
Take a break from social media, go to therapy, and maybe we'll see you here again next year.
---
Take a look at our team's predictions for this year's winner, below:
Tess Steinberg, editorial assistant
Should win: Devin Booker. It was a toss up between Booker, Steve Harvey, and Jacob Elordi, but I like that Booker has an achievable style, despite his status as a multi-millionaire professional athlete with a supermodel girlfriend.
He tends towards monochromatic outfits with a pop of color here and there, which IMO is a match made in style heaven.
Will win: Seth Rogan.
Should win: Prince Harry. I think Harry does SUCH a good job with the relaxed slim fit look.
You know how I feel about slim suits and low rise trousers, so he's gotta look REALLY good to get my approval. And I think he does it just right, the cuts are close to his frame but still relaxed. It also helps that his body is unreal.
Will win: Hmm, I feel like Oscar Isaac had a really big year, so it could go his way.
Should win: Robert Pattinson.
Will win: Tom Holland. I'm assuming this based on pure, unadulterated non-stop exposure to his looks during the recent Spiderman press tour.
Megan Collins, founder and editorial director
Should win: Jay Z. I'm extremely obsessed with the rapper mogul's recent Basquiat-inspired glow-up. Love the hair. Love the suits. Give this man his crown!
Will win: Tom Holland. The (Spider)man has really come into his own this year, style-wise, and I think that's going to gain him the top spot.
And honestly, I wouldn't be mad at it! He's working with Zendaya's stylist, grown his hair out, and is in loooooove. And if there's one thing we know at SG HQ, it's that "look good, feel good" connection is real!