How to Wear Layers in a Stylish Way: A Guy's Guide
With 10 Outfit Ideas to Wear Right Now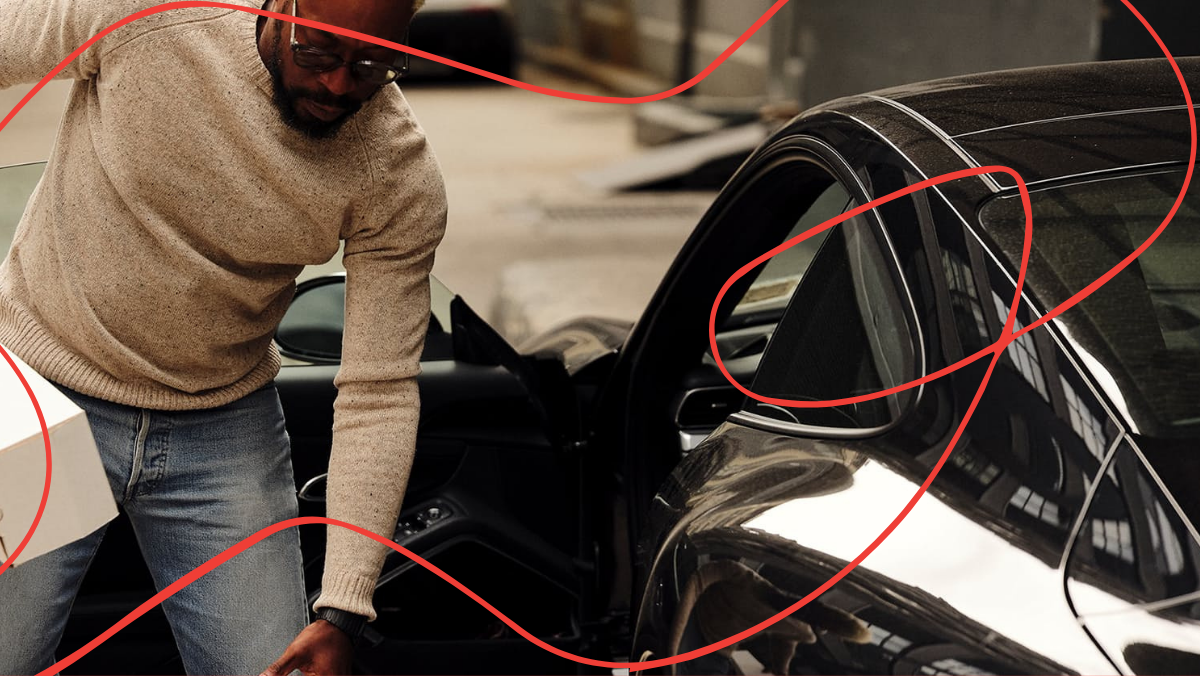 Temperatures are dropping and if you're, well, me—you're rejoicing. Not only does that mean we all get to stop sweating through every piece of clothing we own, it also means fall and winter dressing.
Wools! Plaids! Turtlenecks! Oh my!
Truly, the possibilities for staying cozy while looking cool in the fall and winter are absolutely endless.
But for guys, just as summer dressing poses its own challenges (how short is too short on those swim trunks' inseam?), I know that picking out stylish men's outfits for colder temps can be tricky, too.
How do you stay warm without looking bulked up? How do you pull together outfits that can go from braving the elements outdoors to looking effortlessly sophisticated once you step inside a store or restaurant?
And how can you do it all while still looking stylish and feeling comfortable?
I've got one word for you: layering.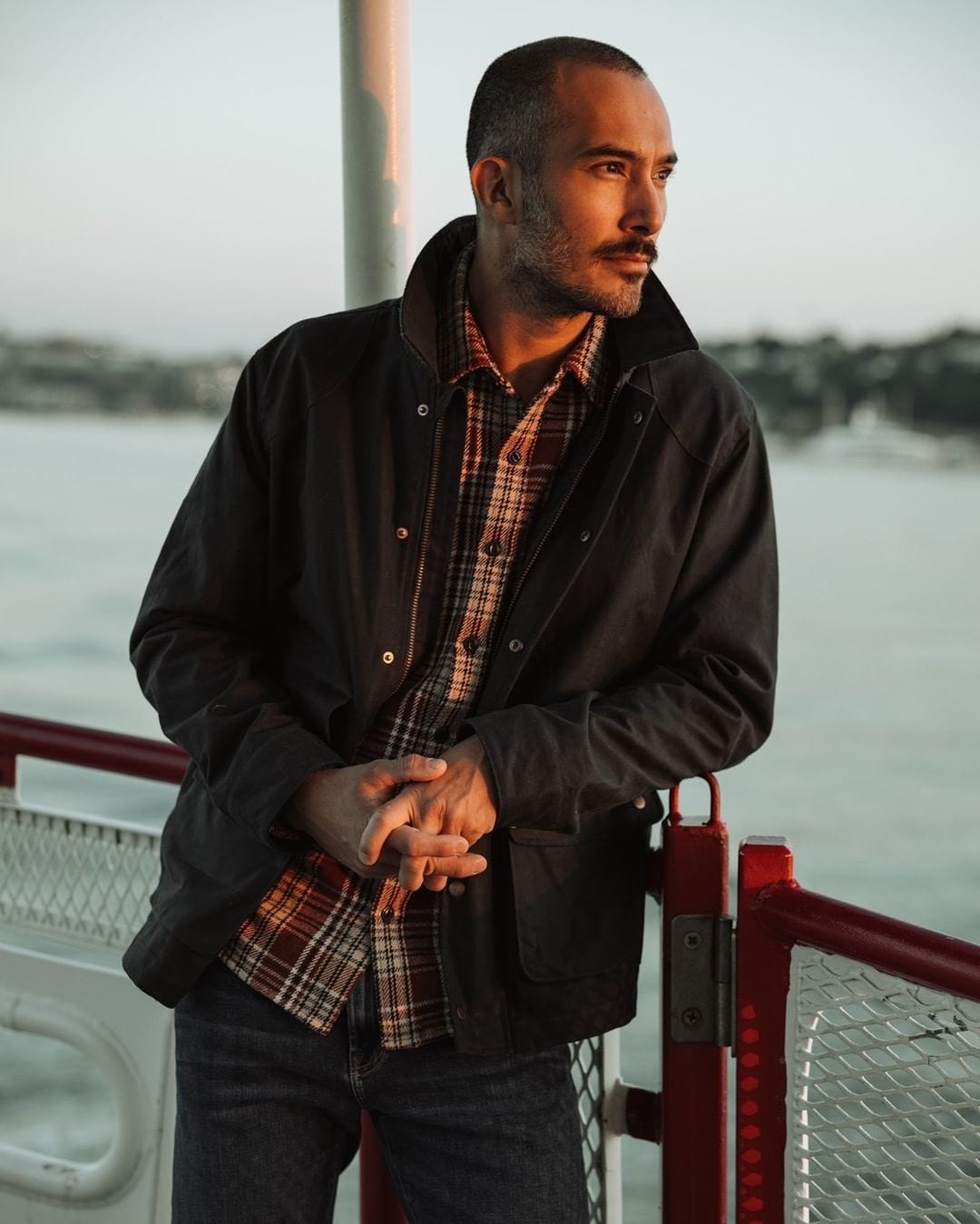 I know, that sounds simple. Suspiciously simple, even.
After all, everyone layers their clothes when the weather cools down.
Maybe you throw a crewneck sweater over a button down, so if you get too toasty you can take it off. Or you add a quilted vest under your coat when raking the leaves.
But you're here because you want to dress with more care than just, "This and this together will keep me warm."
You want your outfit to be functional and stylish.
Which is great! Making an effort without it taking over life is what I'm here to help with.
Today, that means showing you how to wear layers with style.
How to turn the functional system of piling different kinds of clothing on top of each other to accommodate the changing climate into a highly stylish—and still totally functional!—way of dressing to carry you through fall and beyond.
And we're doing it all with some help from our friends at Huckberry!
Below, 3 tips for wearing layers and 12 (!!) layered outfit ideas:
1. Texture is key to stylish layering
To achieve a look that's both effortless and luxe, incorporate different textures into your outfit.
Think: chunky fisherman knit sweaters, fuzzy tweeds, sturdy waxed barn jackets… anything Robert Redford might wear in a movie set in New England.
What doesn't count as stylish layering? A long-sleeve shirt on top of a t-shirt. Sorry, but boring!
But here at Style Girlfriend we're in the business of making your life easier and more stylish and layering textures is basically fool-proof. It's an easy way to give your outfit depth and warmth without your clothing overpowering you, and it's also a great way to keep warm without relying only on outerwear.
And when it comes to how to layer? Think about your outfit formulaically.
If you've got a heavy fisherman's sweater, that should be your only layer of that weight and texture–i.e. You wouldn't layer say, a half zip knit under a knit sweater. And you wouldn't layer a wool chore coat under a wool peacoat.
From there, it's all about what feels best and looks the coziest.
Lucky for you, I already have some ideas: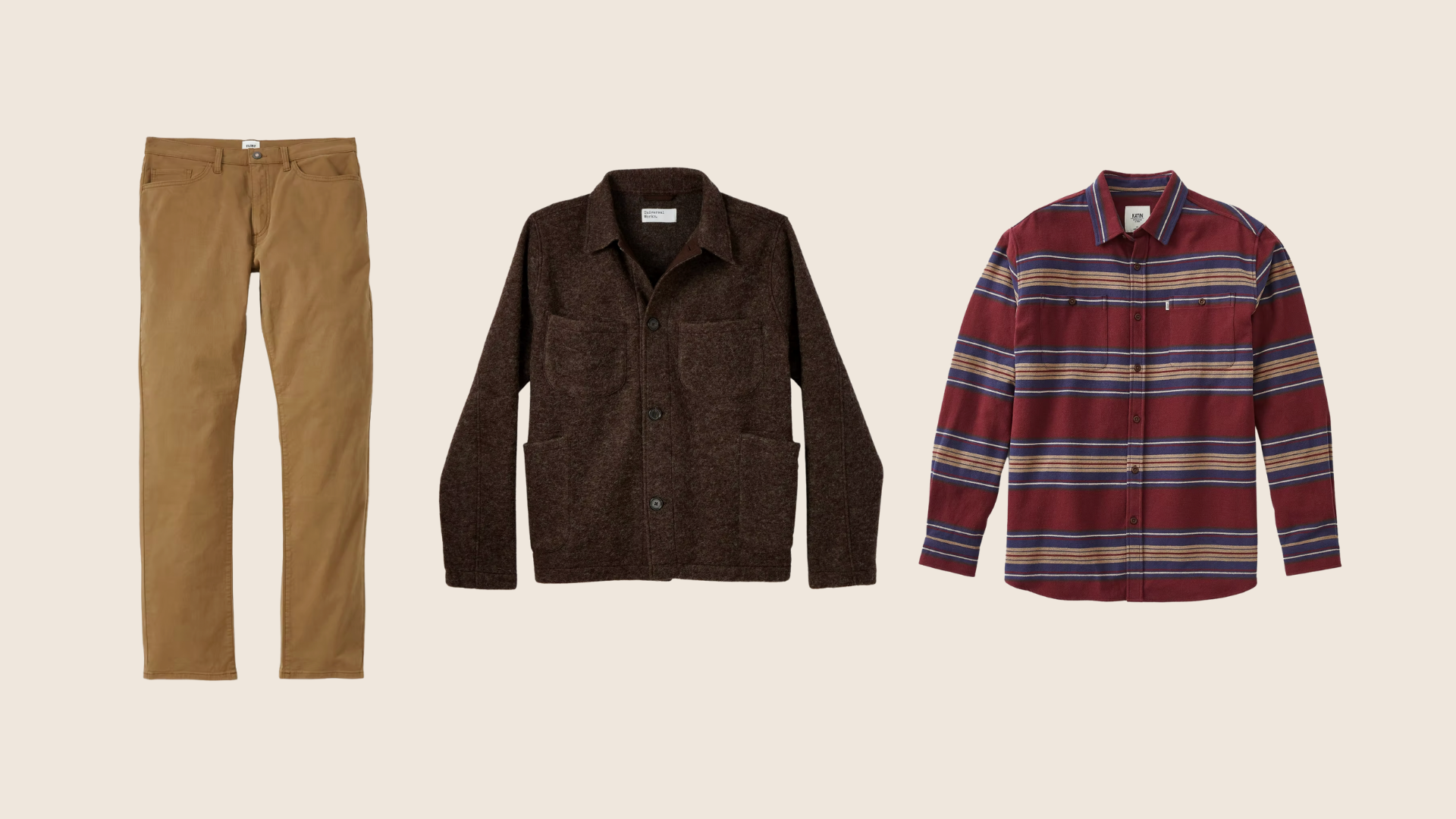 SHOP THE OUTFIT:
How to wear layers with flannel: Throw this lumber wool jacket over a deep red striped flannel shirt for an easy, stylish outfit.
Pssst. All these outfits would look great with jeans, twill or corduroy pants, or chinos. I kept it simple with one pair of 365 twill pants and one pair of dark-rinse, stretch denim jeans. But feel free to mix it up and pick your poison!
SHOP THE OUTFIT:
How to wear layers with a sweater: Layer the denim shirt under the oatmeal-colored sweater. Finish the look with outerwear in rich brown…leather or suede are always good picks.
SHOP THE OUTFIT:
How to wear layers with a fisherman's sweater: No man's fall wardrobe is complete without a thick-knit fisherman's sweater.
I love the rollneck style from Heimat above as a cool, hygee-inflected update to the traditional cable knit style.
Layering this one over this simple navy button up and under this super unique and versatile brown wool chore coat.
SHOP THE OUTFIT:
How to wear layers with a light jacket: A chore coat continues to be a great investment this season. Depending on the temperature, you could layer yours over a sweater AND a flannel shirt, like the outfit above. Or, over just one plus a t-shirt or henley.
2. The best colors for fall layers come from fall foliage
One way to really add that fall warmth to your look is through colors, but mixing and matching can feel overwhelming – maybe less than mixing your paisleys and your plaids, but still wondering if navy clashes with royal blue can cause you to break a stylistic sweat.
A side note: Layering textures is a lot easier, logistically, than layering patterns. The latter is absolutely doable but does require a little more thought. And sure, mixing and matching patterns is a surefire way to stand out in the crowd, but it can go south… so easily.
But there are a number of color combinations that you could reach into your closet and mix and match with your eyes closed while still looking like you put a ton of thought into your look.
Two fail-safe layering color combos
In general, warm colors like burgundy and burnt orange are great for fall.
What's more, they pair super easily with navy and tans, which makes them really easy to match with denim or chinos. They also layer great with tan sweaters or brown jackets.
Navy and olive green is another absolutely lush color combination.
Mix in soft neutrals like an oatmeal sweater, or a camel-colored henley, and you're good to go. I mentioned earlier that layering textures is a lot easier than layering patterns but I never said you had to forego patterns altogether.
I mean what would fall be without plaid?
The trick if you want to incorporate patterns into your outfit with ease is: When in doubt, keep it simple and stick to one patterned piece accented by solid pieces that complement the color in the patterned item.
Here are some fall-inflected looks to get your started:
SHOP THE OUTFIT:
SG SAYS: I love the mix of this green waffle-knit sweater with a navy flannel shirt. Top it all off with a surprisingly chic black barn coat.
SHOP THE OUTFIT:
How to wear plaid layers: Throw your favorite fall sweater over the fun flannel above and let the collar and sleeves peek out.
The quilted Alex Mill jacket is a great way to finish off the look, playing up the yellow in the button-up.
SHOP THE OUTFIT:
SG SAYS: There are approximately six days per year where a puffer vest is the perfect layer. Today is one of tehm.
Wear yours with a flannel button-down that picks up the brown tones, and add an oatmeal-colored sweater when the weather gets chilly.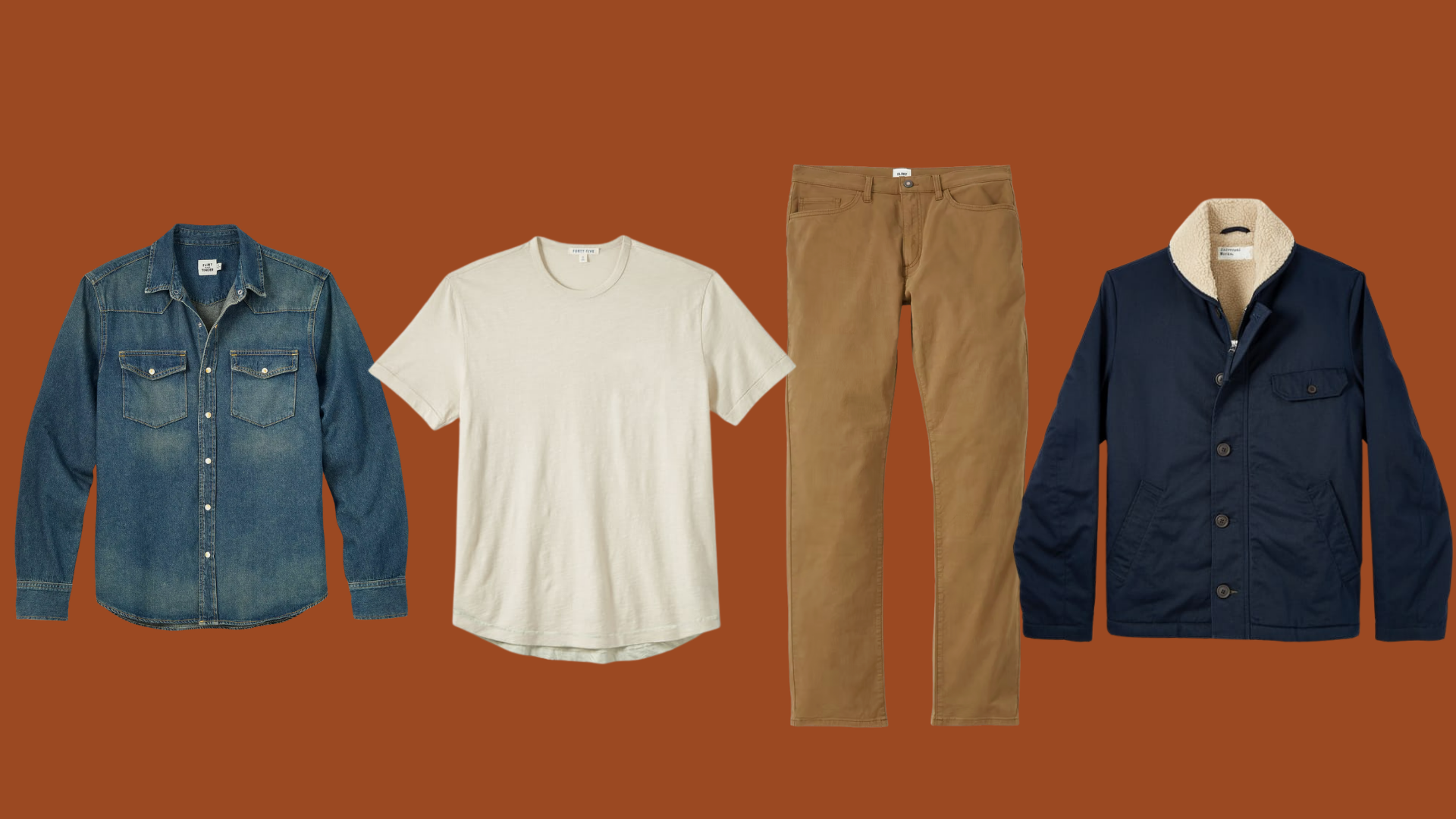 SHOP THE OUTFIT:
How to layer: Wear your lightest layer closest to your body, and build more bulk as you work outwards.
In this case, a t-shirt goes under a denim shirt, which goes under a sherpa jacket.
3. Monochromatic layers always look good
If you've worked with me as a client or you're a man in my life or you've listened to me talk for any length of time about menswear you've heard me praise the wonders of monochromatic dressing.
I love an all-black look or a mix of navy's and blacks of different shades of neutral colors pulled together to build a look that is simple and refined.
It is one of my favorite and one of the most surefire ways to elevate a look.
A monochromatic outfit takes it from looking casual and fresh to looking tailored and slightly more formal without appearing like you're trying too hard.
Typically I recommend clients dip their toes in the monochromatic waters by layering navy, black, and grey.
This outfit formula is super simple because (1) it allows you to build an outfit around jeans, and (2) in general it's pretty easy to find navy, black, and grey pieces that work together.
For fall, though, I'd encourage you to expand and consider monochromatic looks that center on greens and browns as well – greens and browns for fall, revolutionary I know. But trust me, some things never go out of style for a reason.
Here's some inspo to get you started: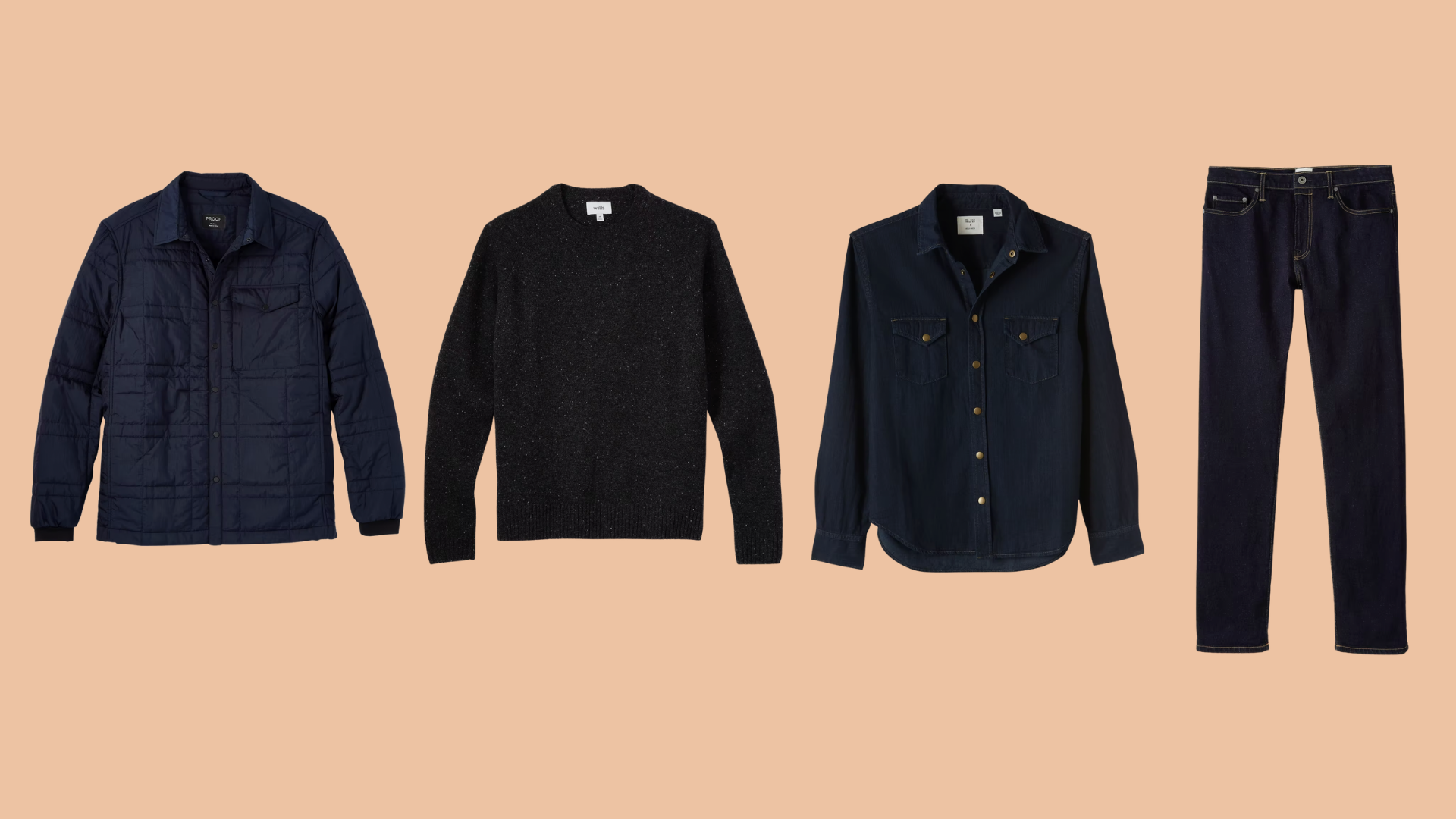 SHOP THE OUTFIT:
SG SAYS: Stay in the blue and black family with a black speckled merino sweater over a simple navy button down.
Finish the whole look off with this quilted jacket.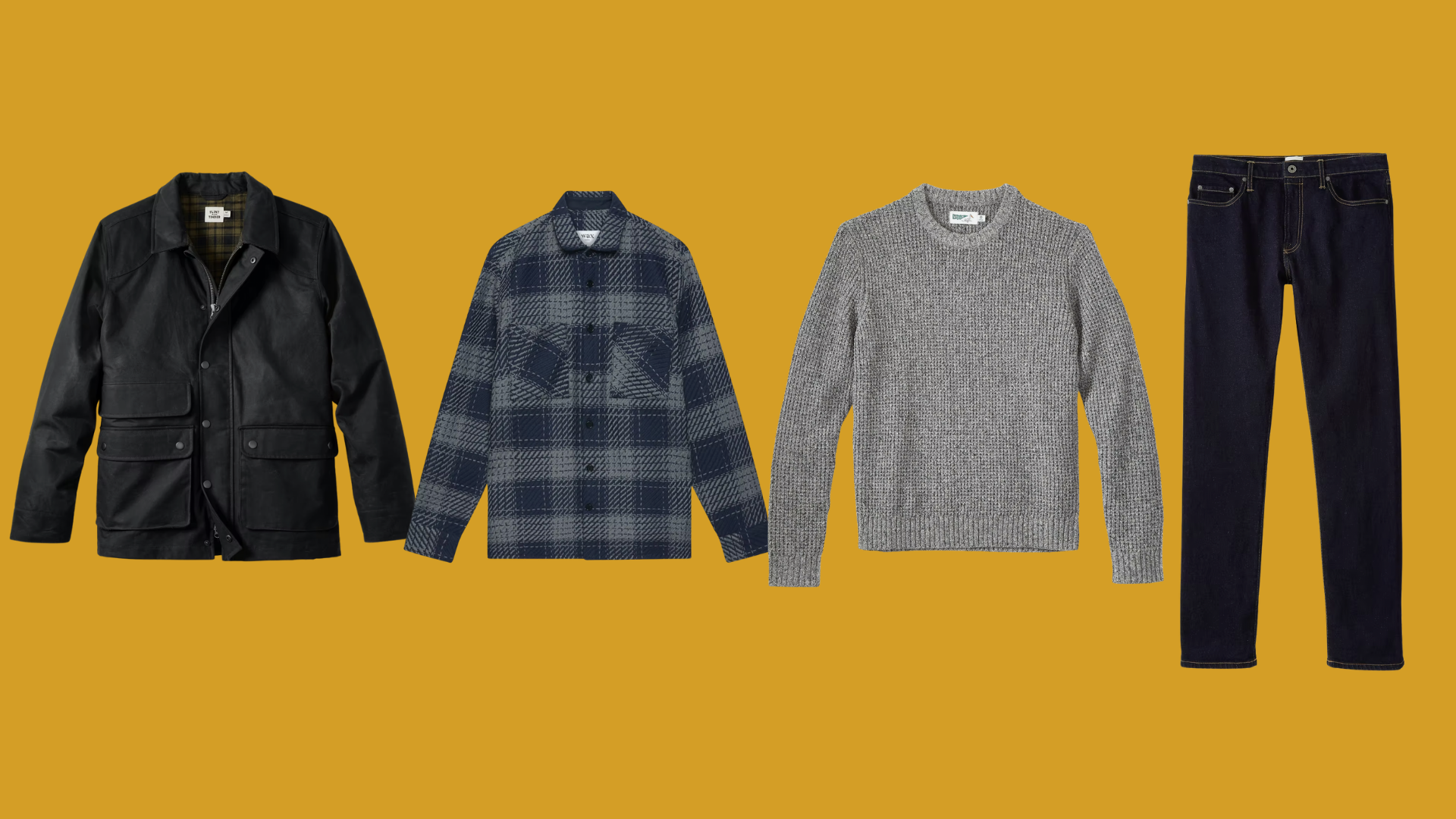 SHOP THE OUTFIT:
SG SAYS: For a slightly more casual look in the same color family, I love the Wax London blue and grey flannel above. Wear it layered under a simple grey crewneck.
Keep things extra warm by topping it off with a charcoal barn jacket.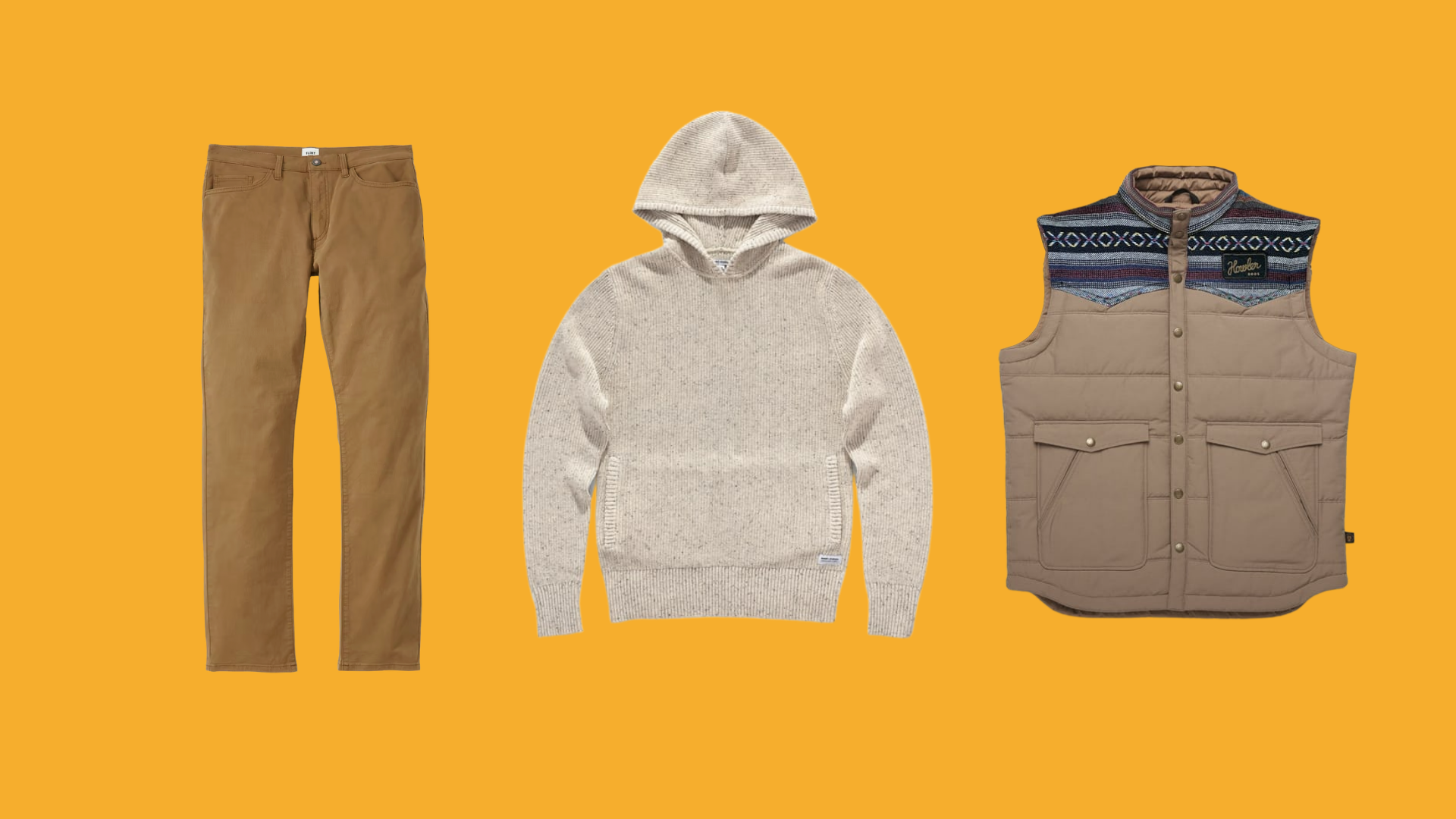 SHOP THE OUTFIT:
SG SAYS: Ready to warm things up, literally and figuratively? Go for shades of brown in your layered look.
A simple yet sophisticated oatmeal-colored hoodie pairs great under a puffer vest with Southwestern accents.
SHOP THE OUTFIT:
SG SAYS: Finally, you'll have everyone green with envy by layering a green flannel under an olive crewneck sweater, and the fleece chore coat.
Blatant plug time! Hit up our team to schedule a Wardrobe Reboot or Refresh with a member of the Style Girlfriend team…like me!
---
Thanks for supporting the brands like Huckberry that make Style Girlfriend possible!