July 2016 Picks
WHAT WE'RE UP TO AND THE WEST WING (NATURALLY)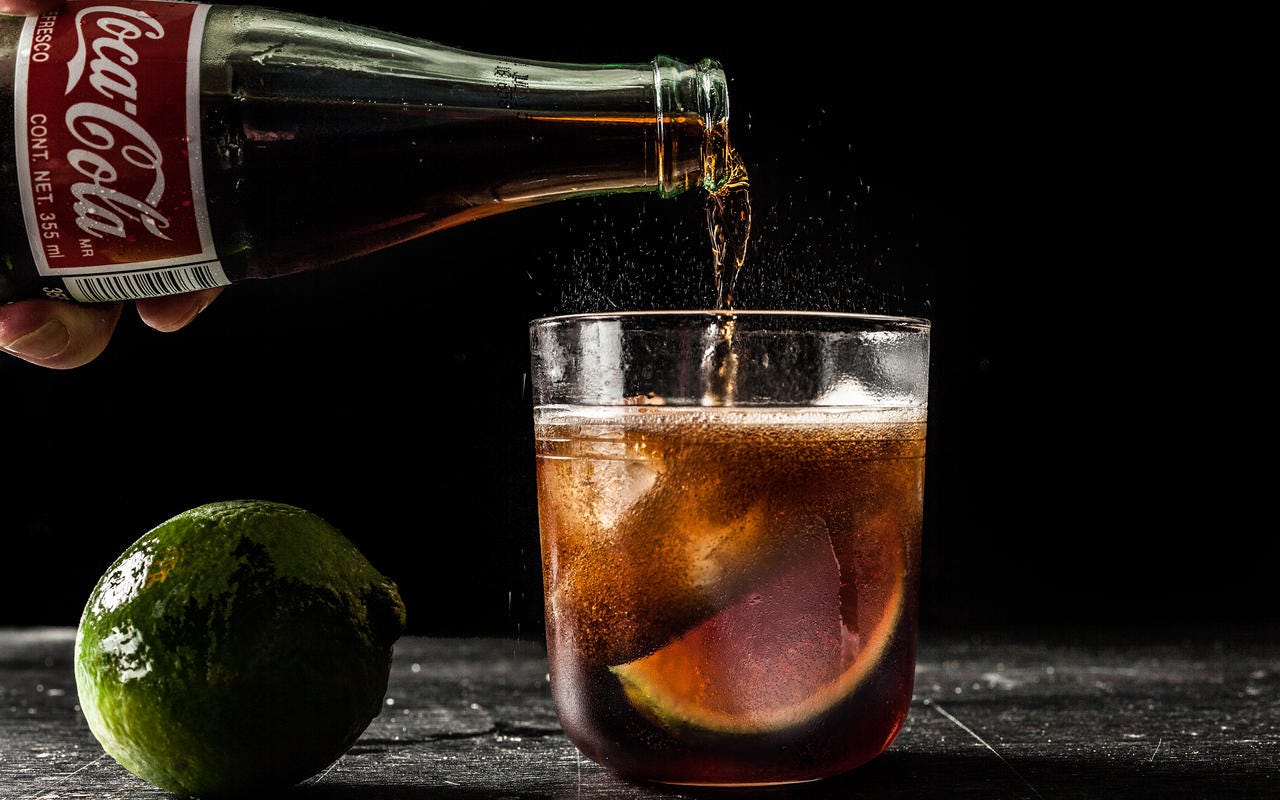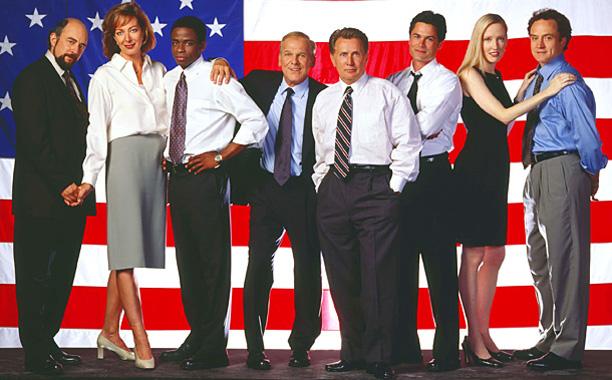 I've been dreaming about The West Wing lately.
Just this morning, I woke up from some madcap adventure with Joshua Malina as Will Bailey. Already I can't remember many details, but what I know for sure is it won't be the last time my subconscious pulls at the political.
For the past two weeks, I've been eschewing social plans to be home on my couch each night for a front row seat at the Republican and Democratic National Conventions, texting at every mic drop line with my brother and sister in Wisconsin.
For a family soaked in purple state politics, this is our World Series. No matter who you're voting for, it's incredible to watch our democracy in action. Want a piece of that action for yourself? Find out how to vote and get involved (Trump's campaign website here, Hillary's here).
As we slide into August—and the general election!—let's take a quick look back at what made July great (again).
Dive into Megan's July 2016 picks:
Eye Authority from HydroPeptide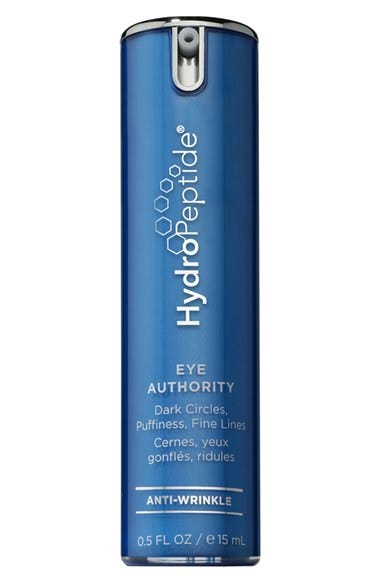 I was first turned onto this eye cream by a friend's husband, which I say to establish its built-in guy cred. And not just any guy – a doctor who's currently in his second year of a surgical residency and living on very little sleep— aka dark circles and puffy eyes-central.
Made by the very scientific and official-sounding skincare brand HydroPeptide, this bad boy's packing 13 different peptides, hyaluronic acid, and—get this – crushed pearls—in its ingredient roundup.
"Honestly, I don't use skincare every day," Mark told me. "That's probably why I like this. I tried it one morning, and my dark circles looked better on day one. I have genetic dark circles and sleep-deprived dark circles, so that's a big deal. Every time I use it, it's noticeable that day."
I'm lucky to have inherited my mother's metabolism, but I also snagged her early-onset crow's feet, so the promise of a super-strong eye cream was right up my alley. The good news? Mark was right – you literally see a difference the first time you use it, which I've never had with a skincare product.
At $74, it's not cheap, but using less than a pea-size amount for both eyes once a day ensures it'll last you awhile.
Samsung Notebook 7 Spin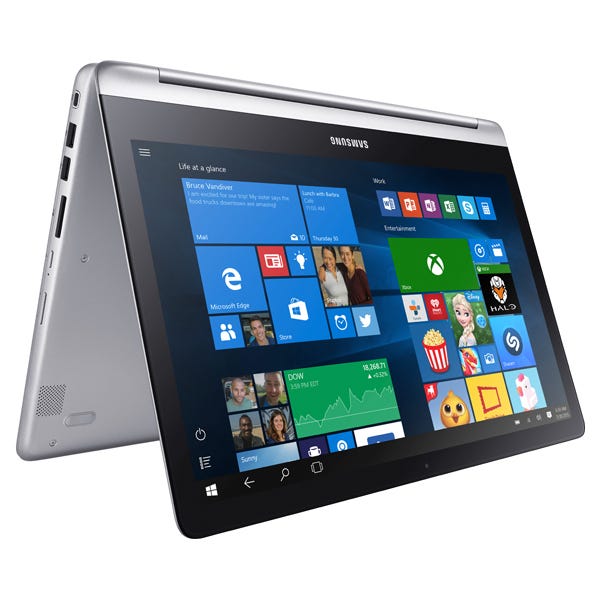 We had the chance at SG HQ to take the new Samsung Notebook 7 Spin for a …well, spin.
Finding a good PC laptop for under $1,000 can be a challenge. If it costs less, it's much less, with fewer features, memory, and speed to match. If it's more, it's likely bloated with more bells and whistles than the average user needs, literally and technically dragging you down.
So I was intrigued by Samsung's latest crack at a mid-tier, all-purpose laptop. This one weighs in at a reasonable 2kg, with a 15.6" display, which feels like an actual big-screen tv compared to my Macbook Air.
The hinge is an interesting feature that I'm still getting used to, like a friend who likes to show off their double-jointedness at parties. The trackpad is better than any I've experienced with a PC laptop, and it takes a full charge in under two hours.
It would be great for a college student looking for a computer for the fall. I had a desktop when I was in school, a fact anyone born after 1990 finds hilarious. Shout out on-campus computer labs. And webmail.
Weighted onesie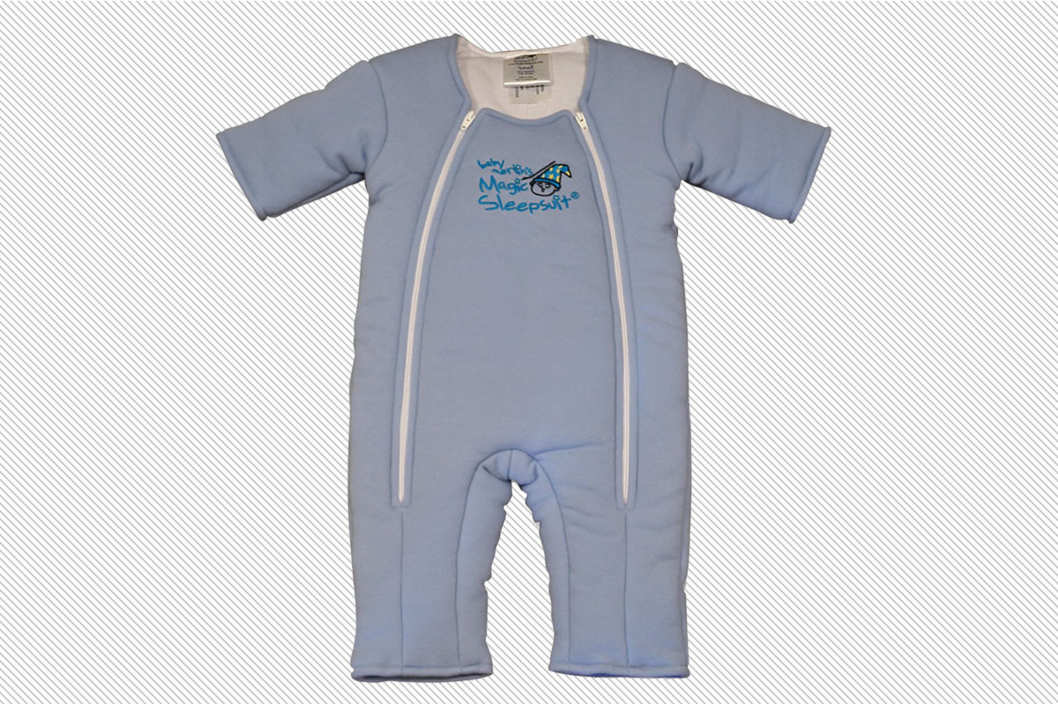 Last year a friend (and former SG contributor!) who's now over at Teen Vogue wrote about a weighted blanket intended to counter anxiety by providing a sense of comfort and security. As someone who sleeps with a soft pillow under her head and a relatively firm one directly on top, this heavy body topper sounded like a dream come true. It was sold out, unfortunately, but my desire to be slowly pressed into a deep sleep like a Meganini sandwich was reignited recently when I saw this baby onesie on New York Mag.
Sure, it's for…y'know, babies, so if you have a baby, maybe get it for them or whatever. But if you have sewing skills and some time on your hands, holler at me and I'll send you my measurements.
What we're up to
Lately I've been having trouble keeping focused on what I call "mission critical." That is, the thing that must be done, which is not always the same as the thing that is right in front of you.
We have two lovely interns who have been going HAM on social, with lots of great snapchatting (seriously, are you following us there? Do it → styleGF), Facebook Live events, and generally making the office a cheery, excitable place. The editorial content is bumping – with summer style ideas, guides on wearing color well, ideas on how to decorate your home like a grown man…and with all of this work (and it is a lot of work), Style Girlfriend's views are down. And I'm just like, da f***ck?"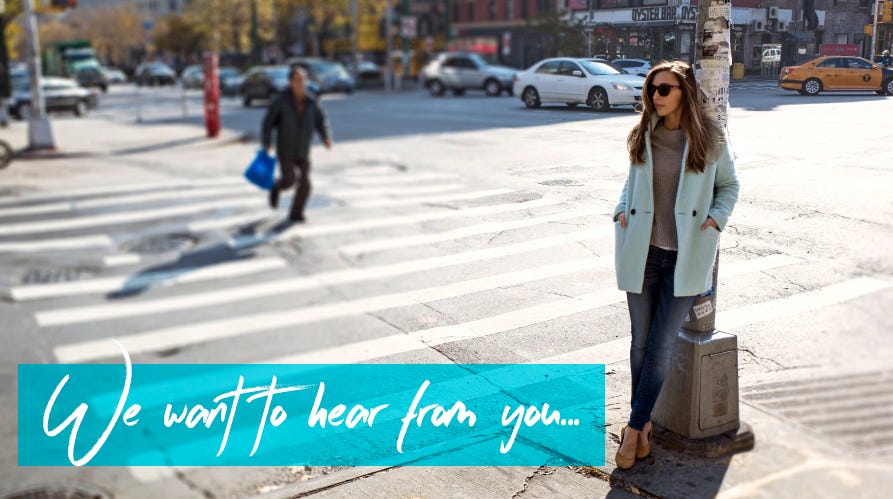 Now, I get it. It's summertime, and plenty of you are on vacation, and maybe another big handful are wearing shorts and as little else as possible that still passes the office dress code. But I guess I'm just frustrated that I feel like the site is getting better but we're not seeing that reflected in the eyeballs actually on it.
I'd love to hear from you – honestly – on what you like about Style Girlfriend (past or present), if there's anything you want more – or less – of, and how we could better serve your needs.
I know we ask you for this kind of feedback a lot, and I don't mean to suggest we just stick a finger in the air and follow wherever the winds are blowing, but at the end of the day, I don't do this for my health, yknowwhatimsaying? This is a career—a full-time job with a team that I'm responsible for supporting. And the more of you that are reading, and engaging on Facebook, and watching snaps on Snapchat, and RT'ing on Twitter, the more leverage we have to go to big and small brands alike and say, "Hey, let's work together and make something amazing because our readers deserve amazing."
MUSIC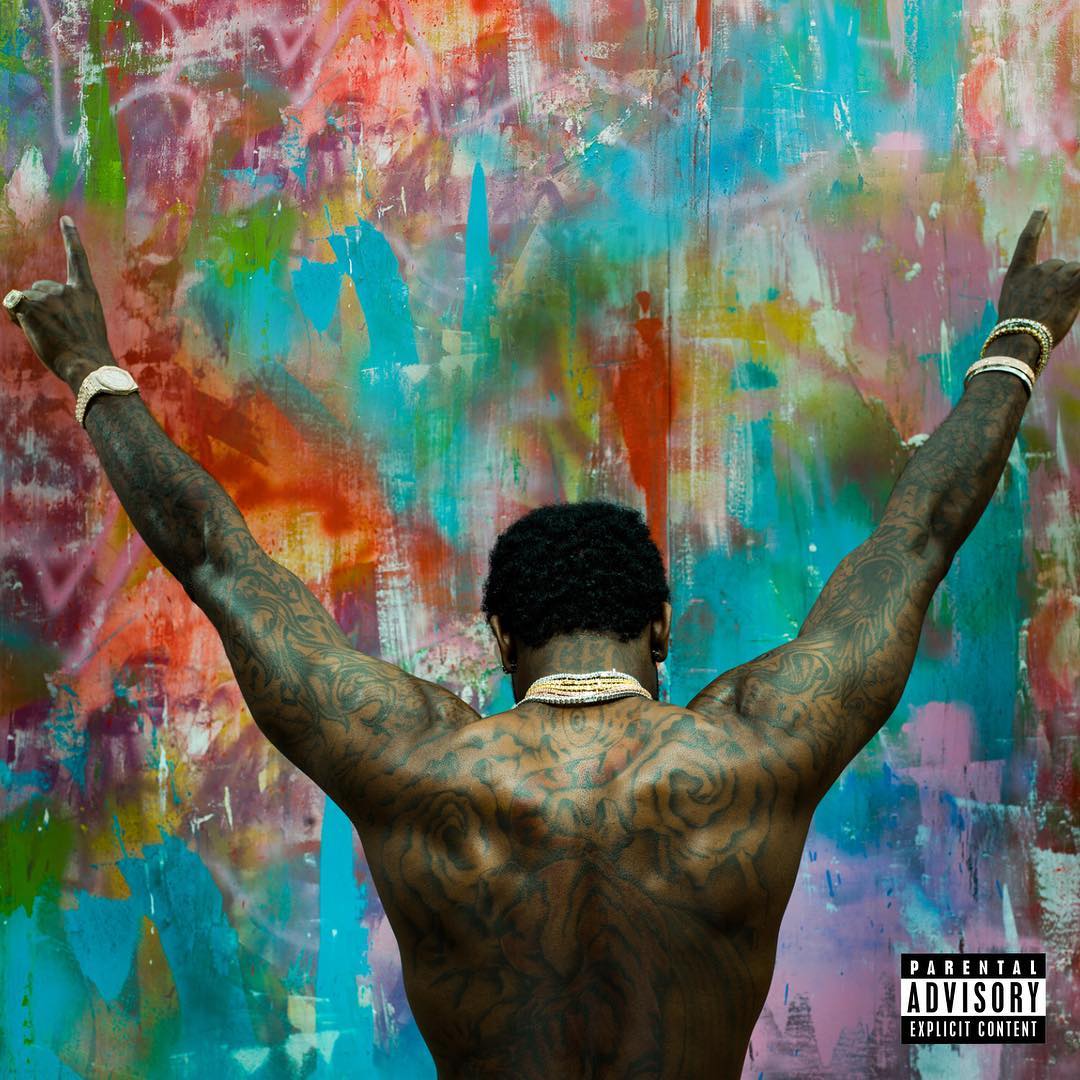 I've been all over the place this month with music. When I'm listening to it at all, honestly. With the RNC and DNC conventions hitting in successive weeks this month, I'm almost exclusively listening to political podcasts, trying to figure out how we ended up with a reality TV star as a presidential candidate (ed. note: I'm not asking. Let's not make a thing of it in the comments).
My point is, I'm a little obsessive on it all right now, so Keepin' it 1600 and NPR Politics (shoutout to my pod-boyfriends Jon Favreau and Sam "Hey y'all" Sanders..)
Where was I? Oh right, music.
Regina Spektor has a new album coming and the first single is very, very good. I'm not too proud to admit I like the new Major Lazer / Justin Bieber joint, not to mention the new Britney Spears song with G-Eazy, which sounds like a (still good) reject from the Purpose album. I'm also kind of obsessed with the Gucci Mane album. Throw it on at work and I promise you'll bang through those TPS reports in no time.
DRINK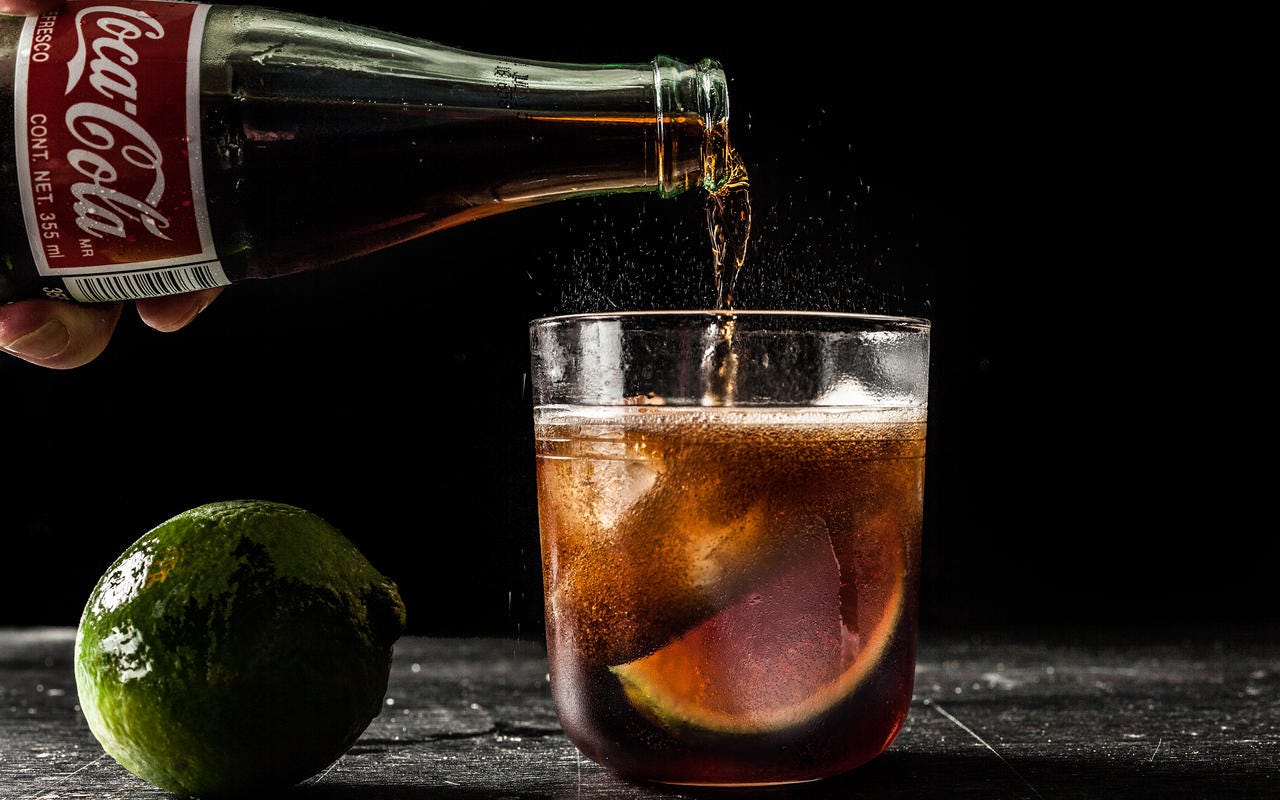 Another easy "college drink" to help grow up with just one extra ingredient? The rum & coke's older brother, the Cuba Libre!
TRENDS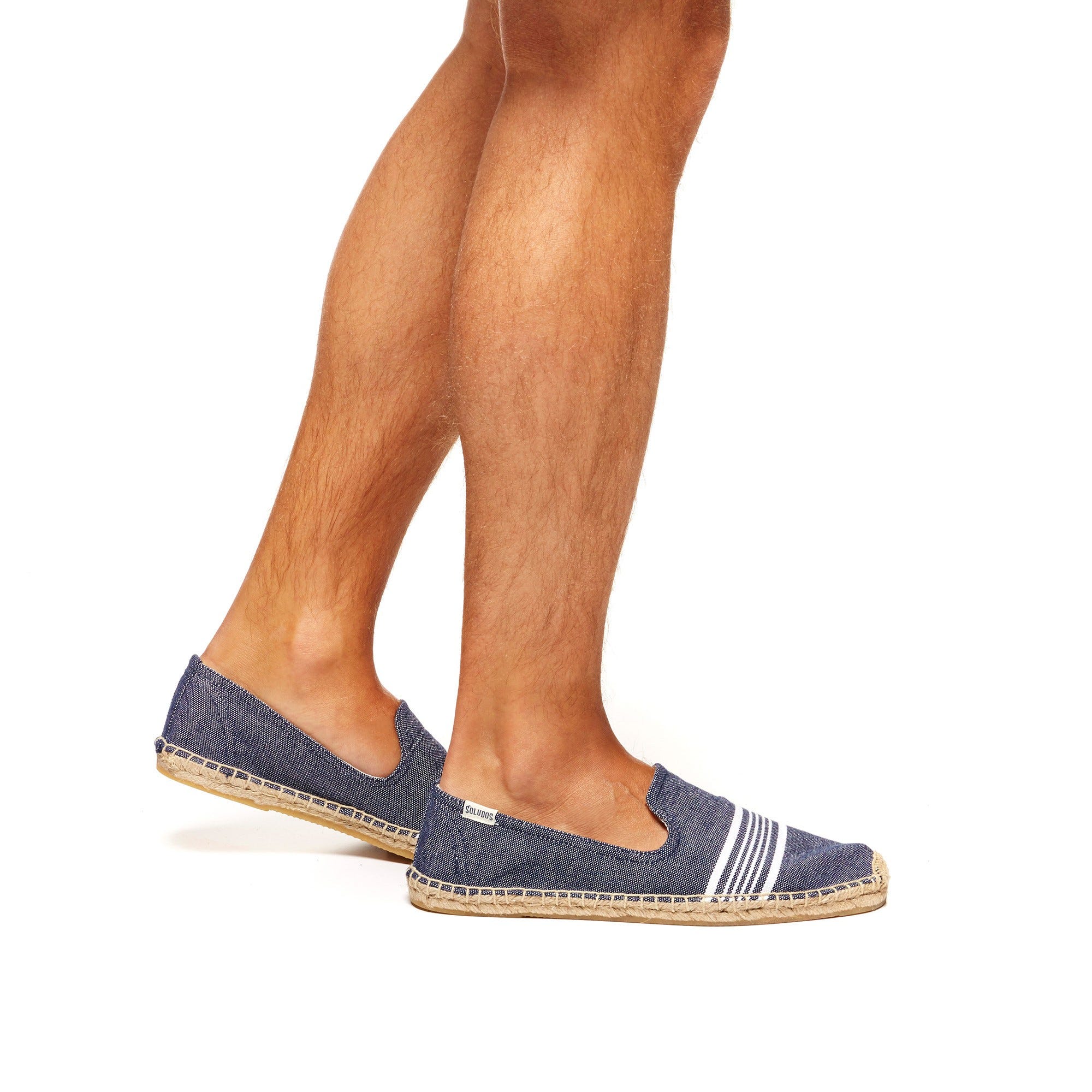 On vacation, there's always that apex in time when you start to think of it as closer to over. It doesn't matter how long the trip is, or even if it's actually almost over; when the feeling hits, the rest of the trip (whether a day or a week) carries a cloud of foreboding…you have to pack, you have to go back to real life…SOON.
That's how I feel about summer. Sure, it was 98 degrees in the shade here this week, with humidity turning New Yorkers into Alex Mack-like puddles of sweat, but in my mind, I'm already sadly packing away my bikinis and cut-off shorts, replacing them on the shelf with sweaters and cords.
What I'll miss most? Summer shoes. Espadrilles. Boat shoes. Huaraches if you're feeling extra caliente.
If you're feeling the same (or if I've just now made you feel the same), I implore you: treat your summer wardrobe like a beloved pet about to be shipped off to 'the family farm' – with love. Wear all the bright colors, the light-weight luxe materials, all of the pieces that, come September (which will be here before you know it) will be set aside in favor of more reasonable pieces – with love. Remember them as they were….
TELL ME:
WHAT HAVE YOU BEEN UP TO IN JULY?
Catch up with Megan and Brit on this week's Facebook Live, then sign up here for more intel from the female perspective.