Men's Spring Wardrobe Updates: 6 Style Essentials
Consider a few key purchases.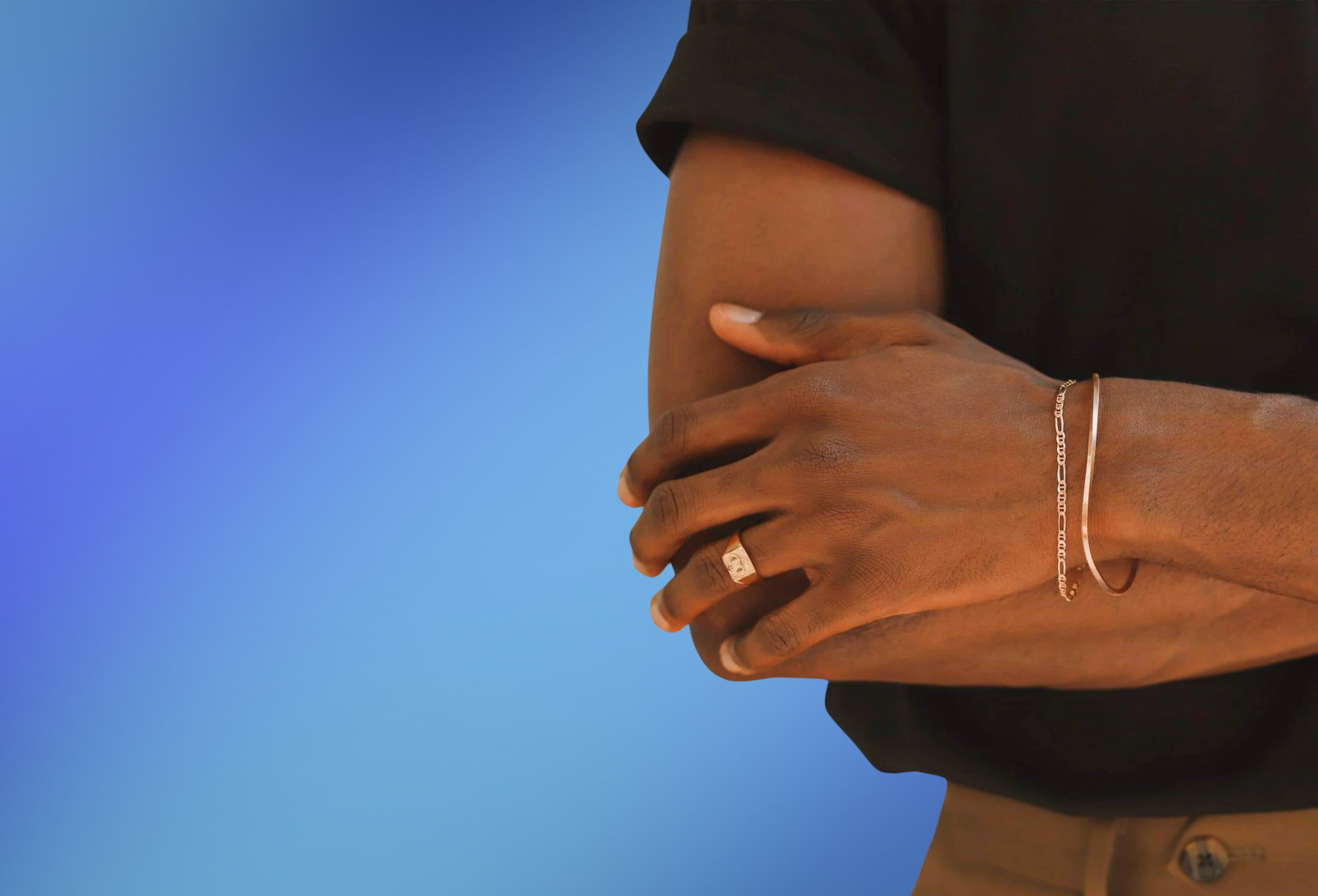 Updating your wardrobe for a new season doesn't need to be a dramatic—or expensive—affair.
Save the all-day shopping sprees for your next movie montage moment. Say, when you're moving across the country, or starting a job with a dress code drastically different from your current gig.
Instead, think of a seasonal style glow-up like toppings on a salad.
With just a few changes, you get a totally different meal.
One day? Sun-dried tomatoes and feta! The next? Goat cheese and cranberries.
Mmm…okay, this might not be the right metaphor, but it's definitely time for lunch.
How to update your closet for spring
Like the contents of your medicine cabinet, it's a good idea to do a full sweep of your wardrobe at least every few seasons.
Not sure what to toss? Target anything that's pilling, faded, or stretched out.
And also, clothes that are in perfectly good shape but make you feel tired just to look at them. If you no longer (or never did) love an item in your closet, it's time to say goodbye!
As for what to replace them with? Consider the #SGapproved picks below.
Below, 6 men's spring wardrobe updates for 2023:
1. A slightly see-through top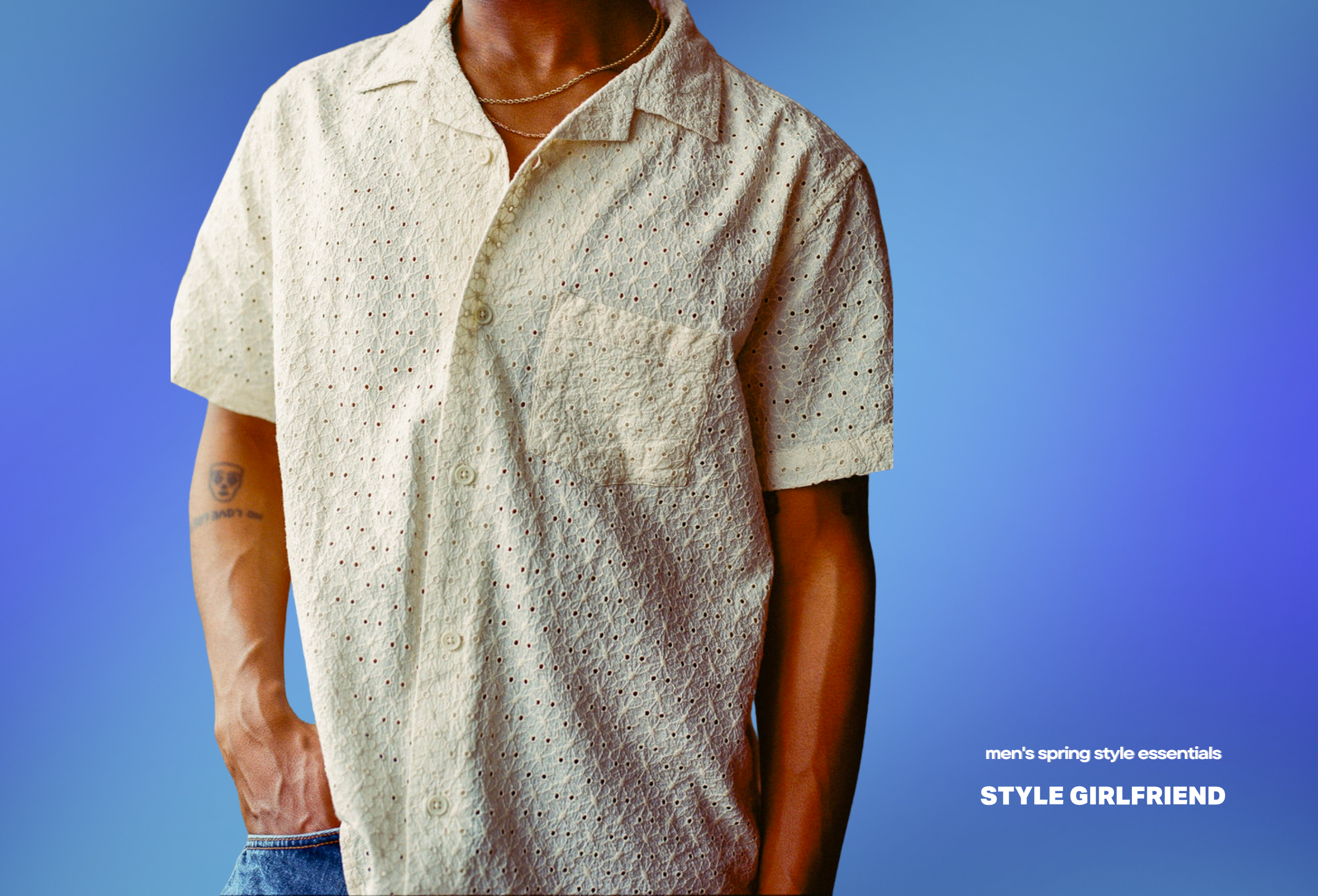 Why it's essential: Everyone at SG HQ loves a man who's not afraid to flash a little skin. Thankfully, spring is the perfect time to feel the breeze with your style.
Whether you opt for an eyelet camp collar style or a sheer see-through style, aim for a slim fit that doesn't billow out from your body.
What to look for: A top with peek-a-boo vibes should be easy to move around in and low maintenance. This is not a wear-to-work look.
The Corridor style above not only looks cool in a throwback nostalgic-y way, and it's also crazy-easy to care for.
Shop see-through spring style:
2. Reinforced Work Pants
Why it's essential: Don't worry, you don't need actual construction experience to wear these functional pants.
The carpenter-style pants ostensibly have reinforced knees for all the manual labor you'll be doing in them, but don't be deterred.
These pants look fresh for spring with a vintage tee or hoodie and your favorite sneakers.
What to look for: A low-maintenance material in a trouser-like cut, for pants that look casual but will get way more wear in your wardrobe thanks to a coveted machine-washable status.
Shop reinforced work pants: 
3. A Clog That Won't Come Off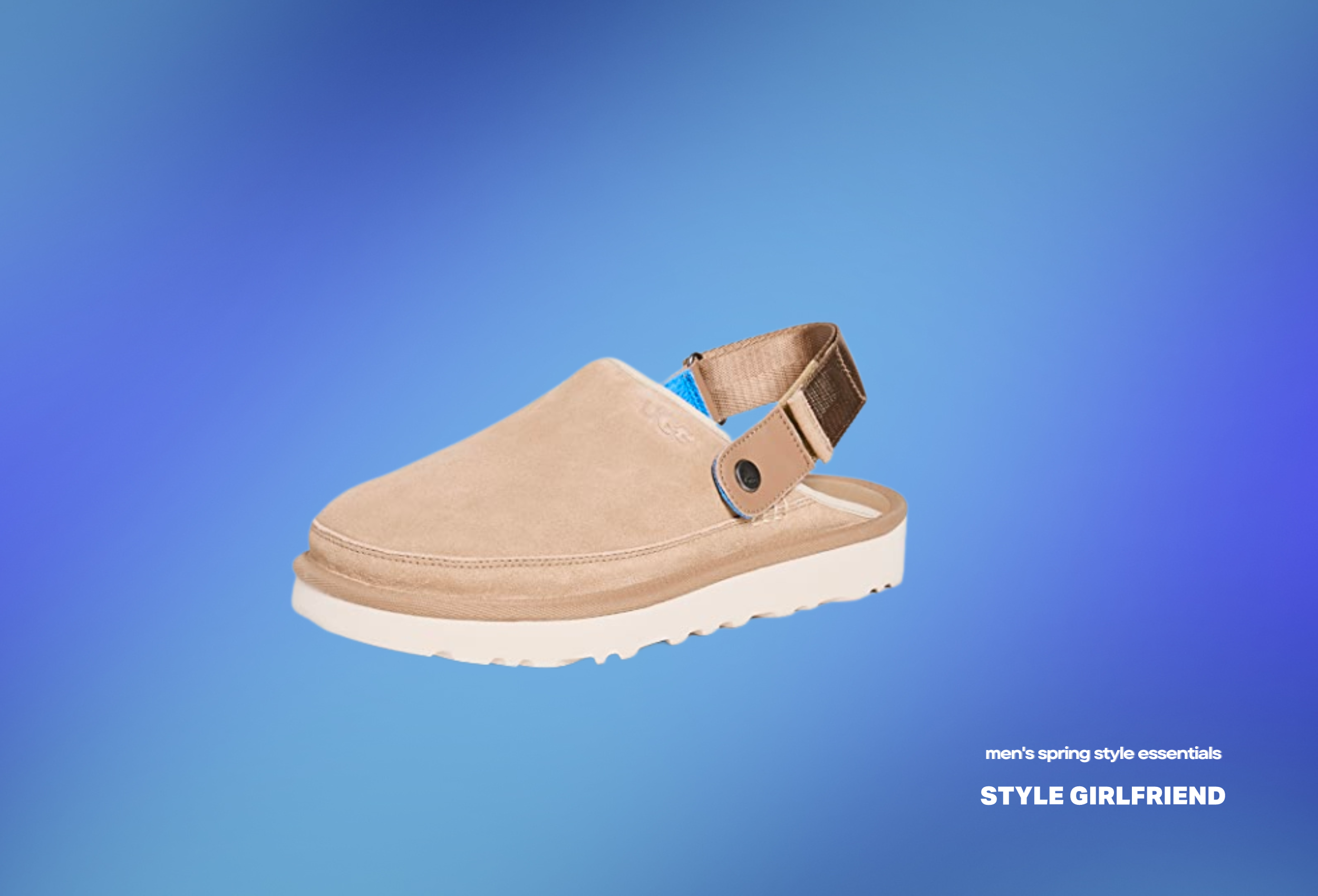 Why they're essential: Look, IYKYK.
Team SG's been on Team Clog for a few years now, and this new strap-back style is an exciting new iteration.
We've hyped Birkenstock's Boston clog for guys, and now in 2023, there are so many more brands and styles to choose from when it comes to this earthy footwear.
What to look for: A pair that looks and feels comfortable!
You'll find a wild swing in prices. We'd suggest starting at the low end as who knows how long this trend will last.
Shop strap-back clogs:
4. A Long-Sleeve Striped Tee
Why it's essential: Not everything has to be a short-term trend to make it a worthy spring style addition to your wardrobe.
Every guy could use a quality long-sleeve striped tee in a stylish slim fit.
You might already have a short-sleeve version; now it's time to add more stripes to your spring wardrobe.
What to look for: When you're wearing a print or pattern on your shirt, skip any other bells and whistles in favor of a simple crewneck design.
Dress yours up under an unstructured blazer, or down with dark-rinse jeans and sneakers.
Shop long-sleeve stripe shirts: 
5. Everyday Jewelry
Why it's essential: The smallest accessory just might be the unsung hero of a guy's springtime wardrobe.
Everyday jewelry—think, a small bracelet, chain, or ring—can help take an outfit up a notch.
What to look for: Opt for understated pieces made of quality materials.
Thankfully, there's lots of interesting new DTC (meaning: sold directly to the consumer through their own website or store) brands offering fine jewelry at surprisingly accessible prices.
Shop everyday jewelry for guys:
6. Wavy style
Why it's essential: There's something so fun about pulling on an item that makes you're cosplaying as Jonah Hill.
Might you feel a little funny at first? Sure! But ride out that discomfort and you're likely to find that this new addition becomes a spring wardrobe essential you turn to again and again.
What to look for: A style that puts a smile on your face when you put it on.
Yep, that's really the tip here!
If you already have your basic spring wardrobe essentials covered, then this is the perfect time to up your style game a vibrant color or pattern.
Shop #SGapproved wavy style: 
***
Ready to reboot? SG can help
Can't wait to update your wardrobe but dread the thought of shopping for new clothes?
Let Team SG shop for you!
You deserve to feel like the best version of the awesome guy you already are; leave the leg work to us.
Ready to seriously improve your closet and your confidence? Give us a shout.
***