These 3 Easy Spring Outfits for Men Make Life Easier
Can't-miss formulas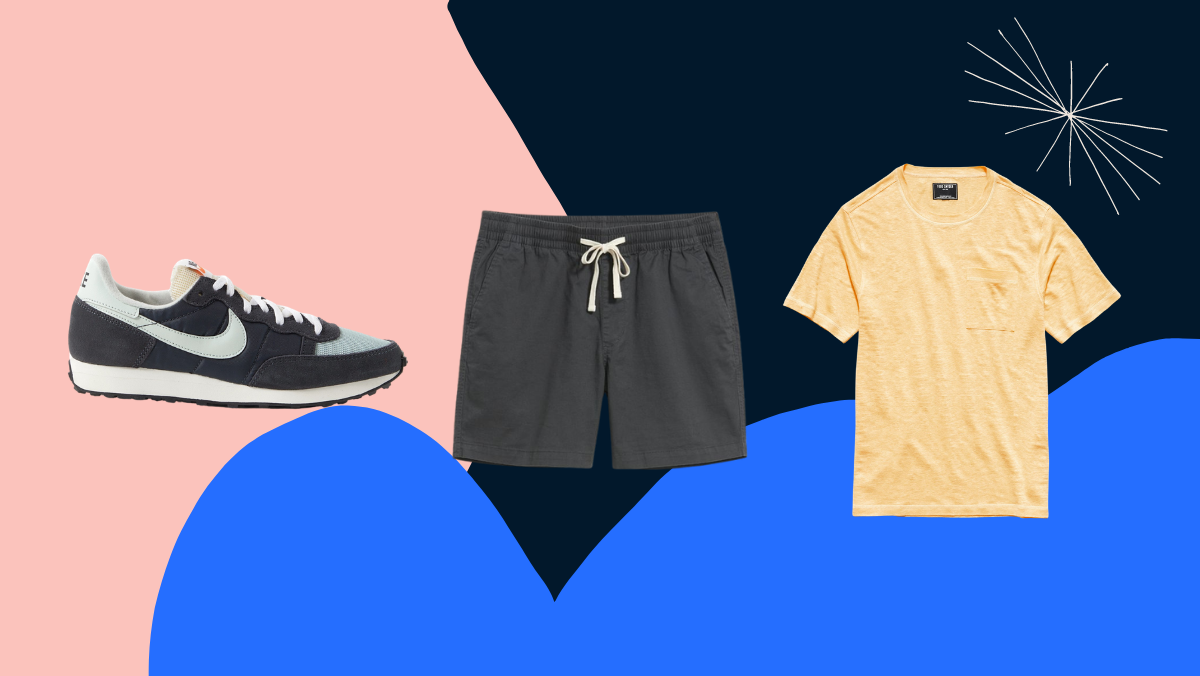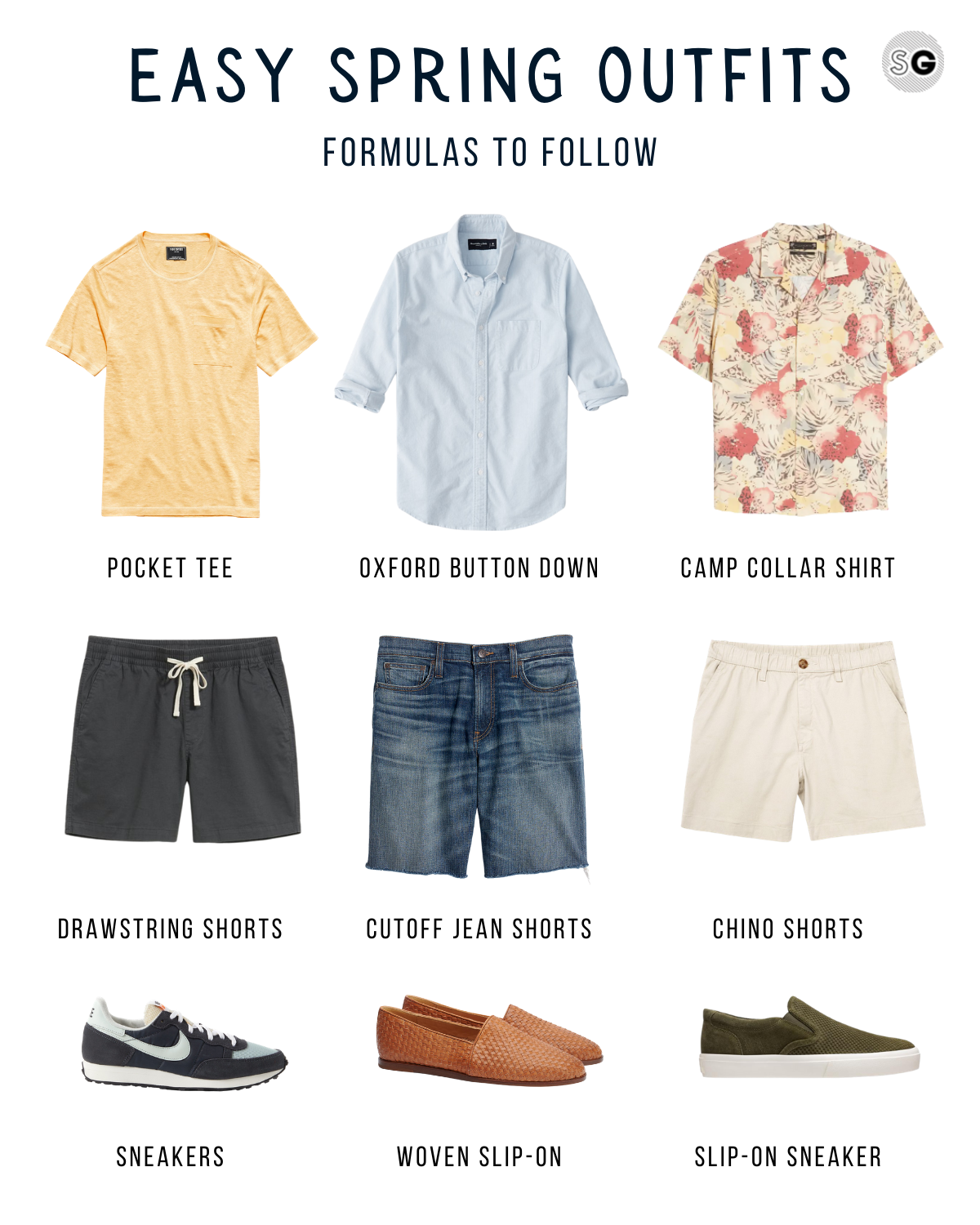 IMO, the best spring outfits for men are the ones that you're most likely to wear.
The most trendy, capital-C-COOL outfit in the world doesn't do you much good if you never pull the collective pieces out of the closet.
So, the three formulas above are truly can't miss, and I hope you find some freedom in them.
Ready for getting dressed to be easy as 1-2-3?
Check out the details on three formulas for easy spring outfits for men: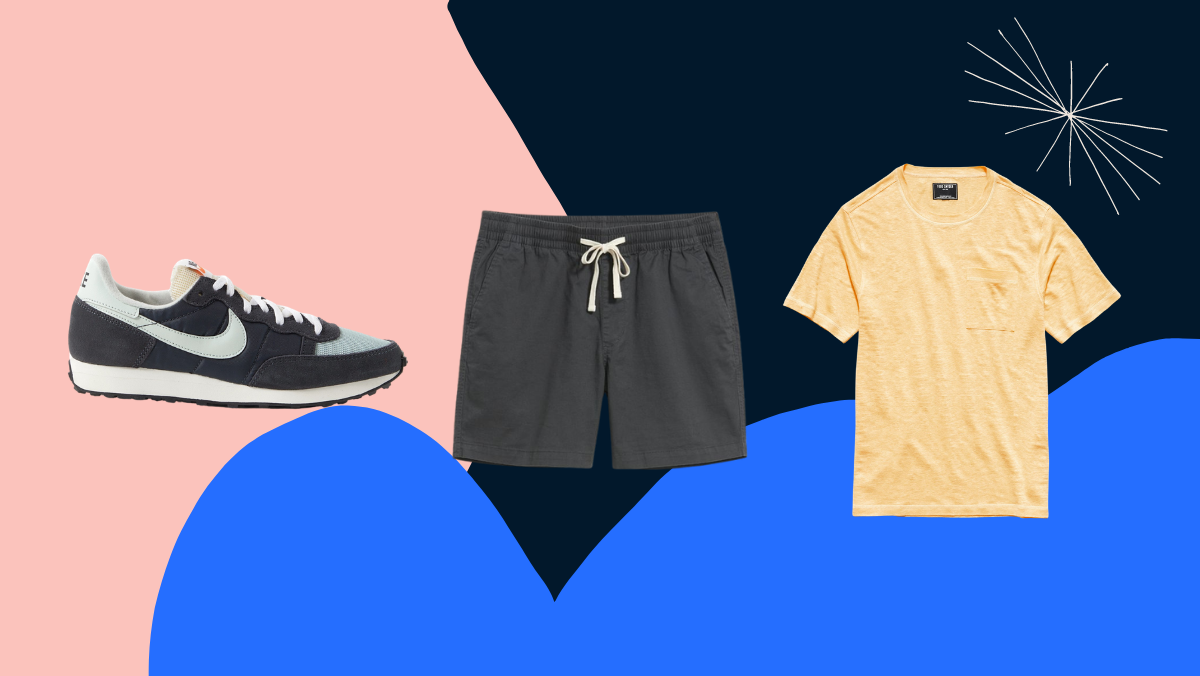 sneakers + drawstring shorts + t-shirt
SG Says: Easy, right? We've sung the praises of drawstring shorts before, and it won't be the last time.
But here's the thing. As long as the items you're wearing are clean and well-fitting, a t-shirt/shorts/sneakers outfit is anything but boring.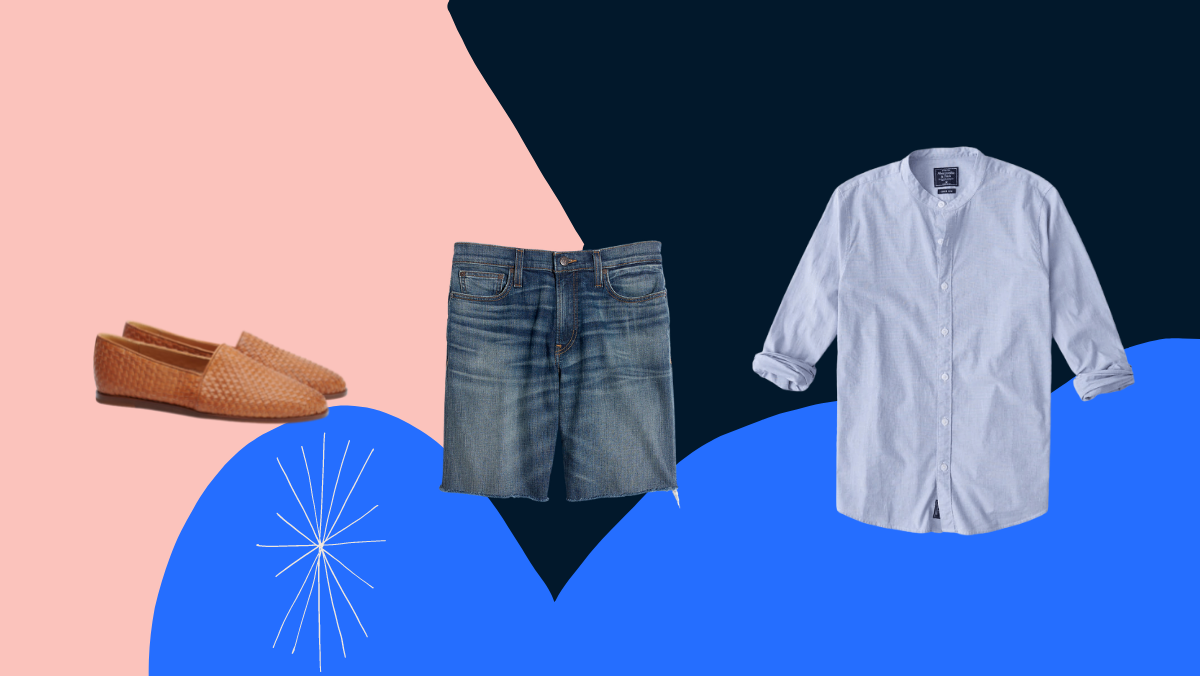 Oxford button-down + jean shorts + woven slip-ons
SG Says: Yes, cutoff jean shorts!
Hit up Levi's for the OG, but there's plenty of brands selling their own version of jorts for 2021 that are surprisingly stylish.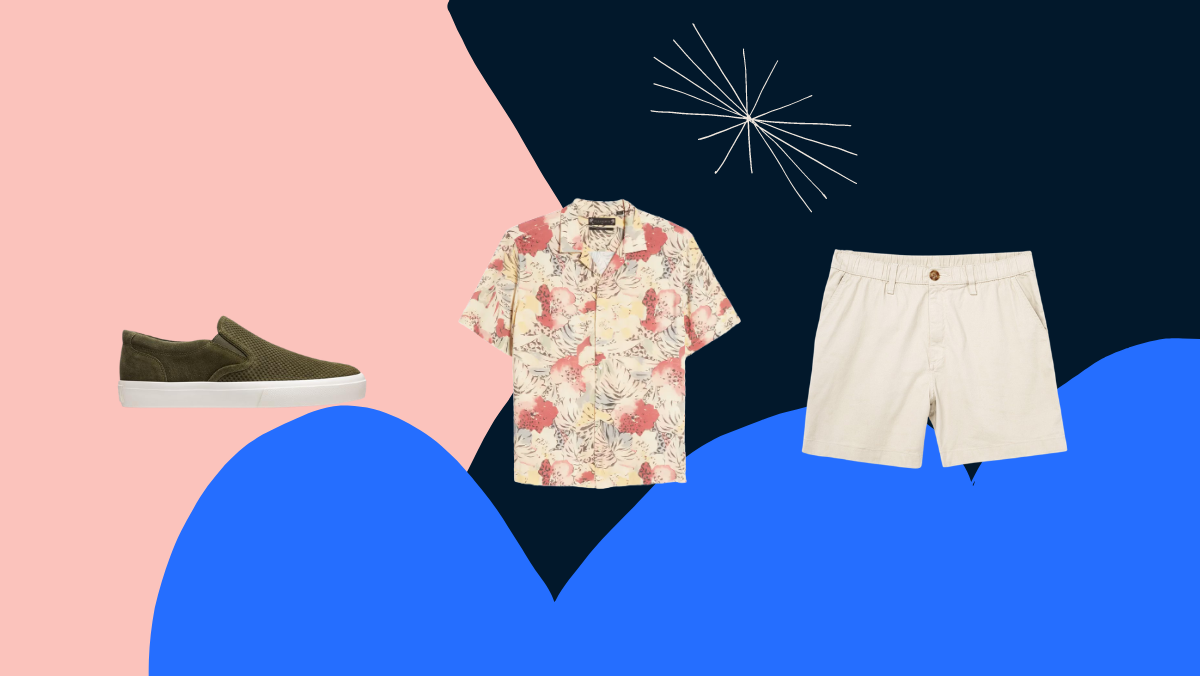 Camp collar shirt + chino shorts + slip-on sneakers:
SG Says: Love a camp collar shirt, which transitions into summer quite nicely.
You could also swap out the more casual camp collar for a traditional short-sleeve collared shirt.
RELATED: 5 Ways to Wear a Camp Shirt
You can see Team SG has also, somewhat begrudgingly, come around to Chubbies shorts. Short shorts are in!
That, and the elastic snuck into the back of the waistband can be a real game changer for all-day comfort.

Ready to upgrade your spring wardrobe? Learn more about how the team at Style Girlfriend can curate a personalized shopping plan just for you.
I run Style Girlfriend, helping guys develop and grow their personal style, all from a friendly and supportive female perspective.