These 3 Easy Spring Outfits for Men Make Life Easier
Can't-miss formulas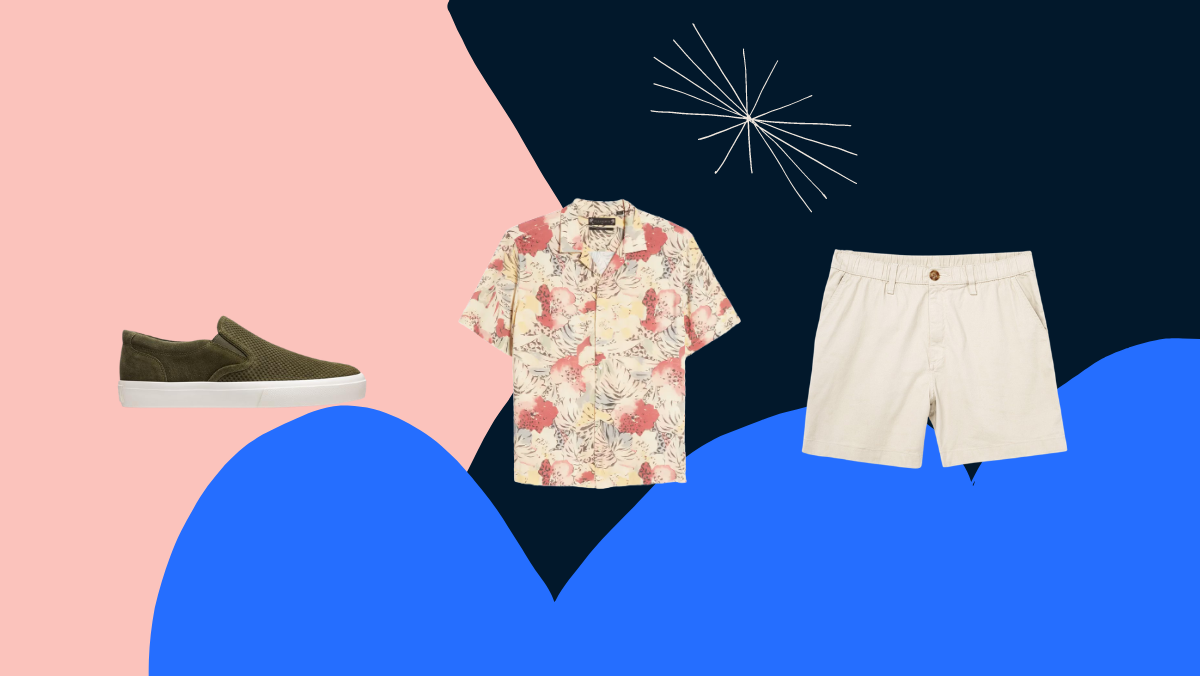 IMO, the best spring outfits for men are the ones that you're most likely to wear.
Think: items you already have in your closet (or have been meaning to buy), that you know you feel comfortable wearing.
That's why I love this easy-to-follow formula for casual spring outfits for guys. You truly can't miss with any of these pieces, which can all be mixed and matched.
I hope they help you find some freedom in getting dressed each day!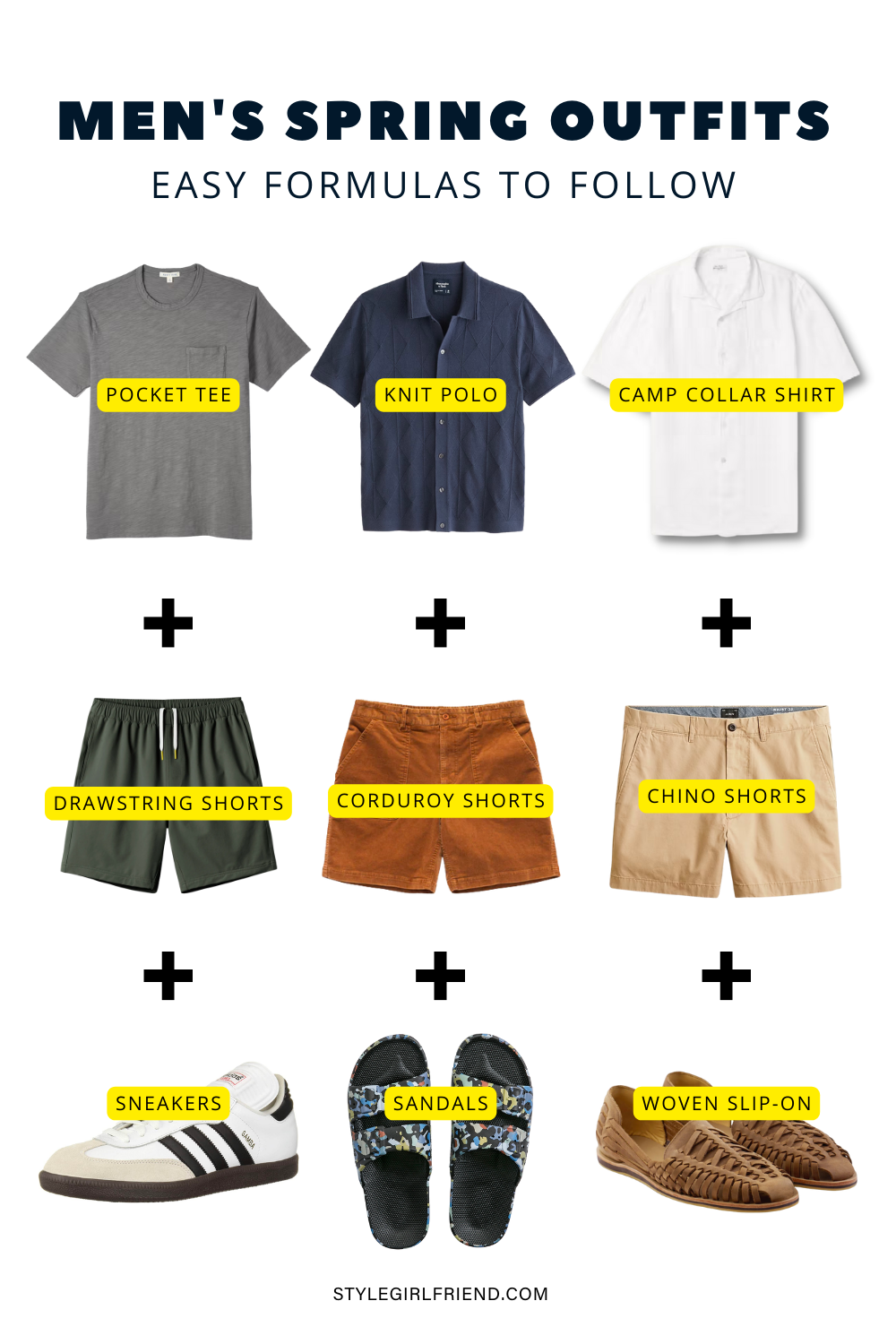 Ready for getting dressed to be easy as 1-2-3?
Just take any shirt from the top row, mix it with any shorts from the middle row, and finish off the look with footwear from row #3.
Shop the elements that make up these easy spring outfit formulas for men:
the tops
When it comes to easy spring outfits, up top is where you get to make some choices about how dressed up or dressed down you want to feel.
pocket tee: An absolute 10/10 perfect warm weather shirt. See our favorites here.
knit polo: This trendy top has officially entered the mainstream.
If you want even more outfit inspo, check out five ways to wear a knit polo from Gabi.
camp collar shirt: A real two-fer, since you can wear this shirt buttoned up on its own, or open over a t-shirt or tank.
And yep, you can find ideas on how to wear this warm weather staple on SG, too.
the shorts
Obviously shorts are a weather-dependent move on the bottom, but let's just say that it's warm enough for your thighs to see the sun.
Otherwise, feel free to swap in jeans, chinos, or drawstring pants with any of these outfit formulas.
drawstring shorts: Athleisure-y drawstring shorts can be worn pretty much everywhere these days. Here's three more ways to wear this casual style. Anytime you get to sneak an elastic waistband into your outfit is a good day in our book.
corduroy shorts: Sort of a style curveball (isn't corduroy more of a winter thing?!), but this pair from Banks Journal is one of Team SG's all-time faves on guys.
Hey, if Chris Pine likes them, there's a good chance you might, too.
chino shorts: Opt for a 5″ pair to keep your hemline in line with the times.
the shoes
Obviously wear what you feel most comfortable in, but don't default to sneakers every time!
When it comes to interesting outfits, you've gotta keep your toes…well, on their toes.
sneakers: Despite what some too-cool-for-school fashion people may say, I'm here to tell you to keep wearing your Adidas Samba sneakers!
Here at SG HQ, we're also into a Nike Air Max with a no-show sock for spring, and really any kind of sneaker that would look at home on a boat.
sandals: If the weather allows for sandals where you live, I say godspeed.
And if it's not? Go ahead and add in a tall sock until it's time.
Or hey, stick with close-toed shoes if that's more your speed!
slip-ons: A huarache sandal is a fun and unexpected swap for a boat shoe. You can also go with Vans or Birkenstocks to live that slip-on/slip-off life.
The best part? All of these footwear options transition nicely into summer!

Ready to upgrade your spring wardrobe? Learn more about how the team at Style Girlfriend can curate a personalized shopping plan just for you.