Men's Style Roundup: 7 Pairs of 7-inch Shorts
Sport this shorter inseam all summer long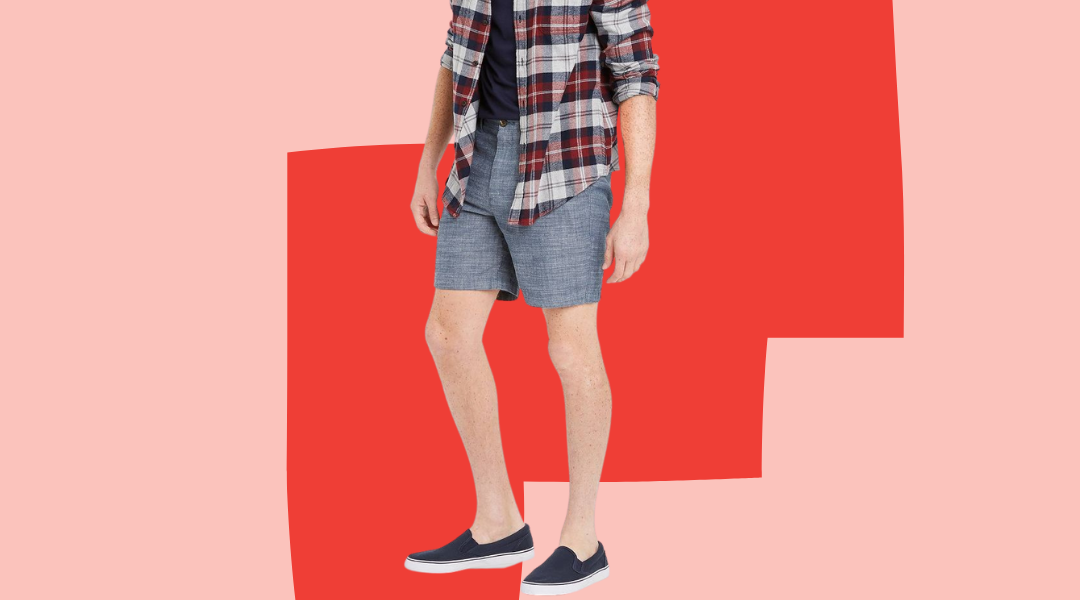 We've been debating the point on Instagram, and we're ready to make a decision: 7″ shorts are the new normal for guys.
After all, you've done the squats, and the weather's…well, it's pretty disgusting, so it's time! Give your legs the spotlight with a shorter inseam this summer.
We know you're better than a knee-length lewk, so if you haven't already, why not consider a pair of 7-inch shorts for the warm weather?
Below, 7 of the best 7-inch shorts for guys: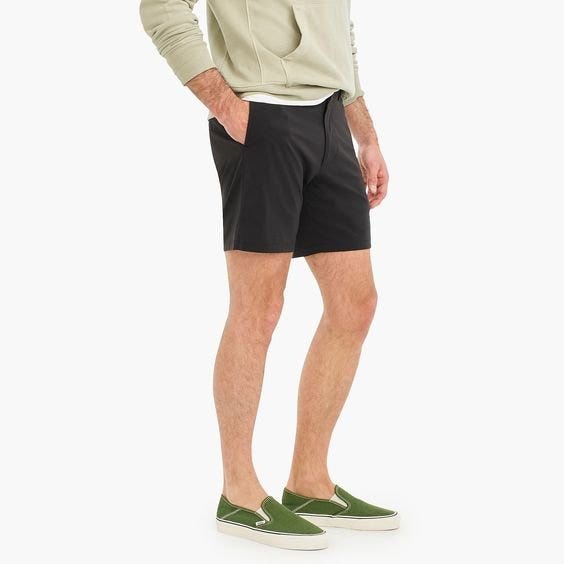 SG Says: Functional by definition, shorts are designed to keep you cool. So, why not maximize escaping the heat even further by elevating your hemline a bit?
J.Crew's tech shorts are made in a stretch, recycled nylon blend, making them a comfortable, stylish option for everywhere from the golf course to the beach to dinner.
SG Says: Even better than their function as "nature's AC," shorts can be used to accentuate your frame.
It's simple enough: longer shorts (below the knee) will visually shorten your legs, while showing some thigh will make your legs look longer.
SG Says: These "best-of-both-worlds" chino shorts from Madewell make a strong case for the best 7-inch shorts of summer. They've got a button-fly in the front and elastic in the back, sort of like…the mullet of summer bottoms? In a good way, we mean!
They're perfect for easy, summertime outfits.
We also love this sunwashed, burnt orange color if you like the cut and already have neutral-hued shorts covered in your warm weather wardrobe.
SG Says: Keep in mind that fit is king. Anyone can get used to a 7″ inseam, but if your shorts are too tight, you'll look…squished.
Order accordingly, and everybody's happy.
SG Says: What more is there to say about this pair of chino shorts from Bonobos? Sometimes simple and straightforward is the way to go.
Throw on a solid colored t-shirt, OCBD, or light sweater with these bottoms and be on your way.
SG Says: Okay, so technically these Olivers shorts have a 7.5″ inseam, but they look so good, we couldn't skip 'em.
You'll want to wear the appropriately-named All Over Short pretty much everywhere.
Which is fine!
This style comes in nine varying shades of neutral, so you could pull on a pair every single day and not repeat in a week.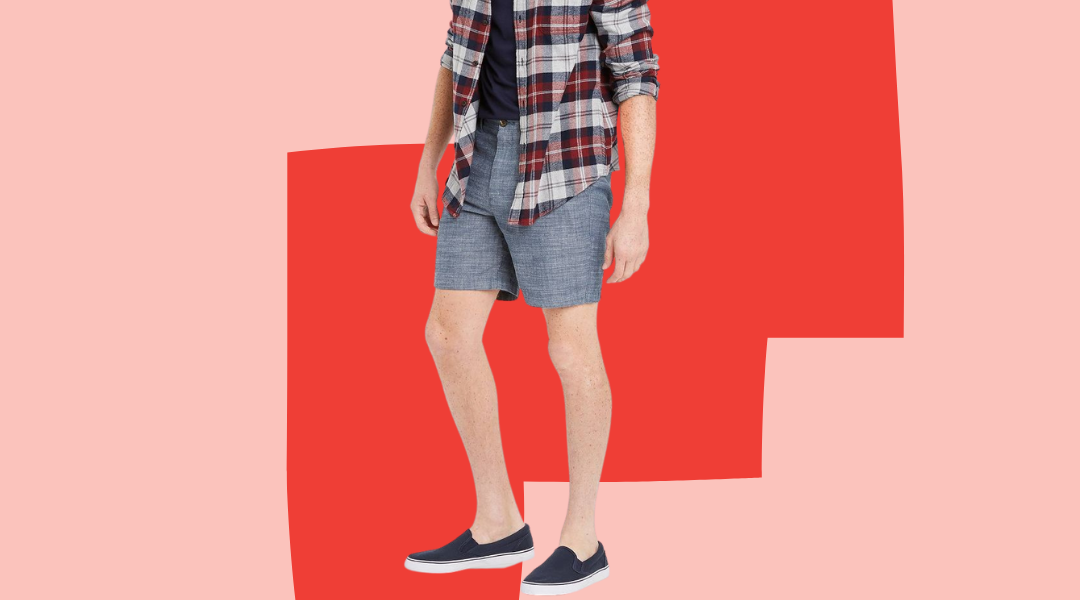 SG Says: These textured linen shorts look great with whatever you want to pair them with up top, from a lightweight button-down like the model above, or a simple pocket tee.
Pair these shorts with a messenger bag, your favorite slip-on sneakers, and a face mask for a day of running errands in style.
Pro tip!
Cuffing your longer shorts is a great way to try the 7″ style without the commitment.
Just fold the hem of your shorts twice to achieve a shorter (temporary) short.
***
Want more warm weather style? Check out our 15 favorite t-shirts and five ways to wear Birkenstock sandals this summer.