These Are the 9 Pairs of Men's Spring Shoes You Need
Put a spring in your step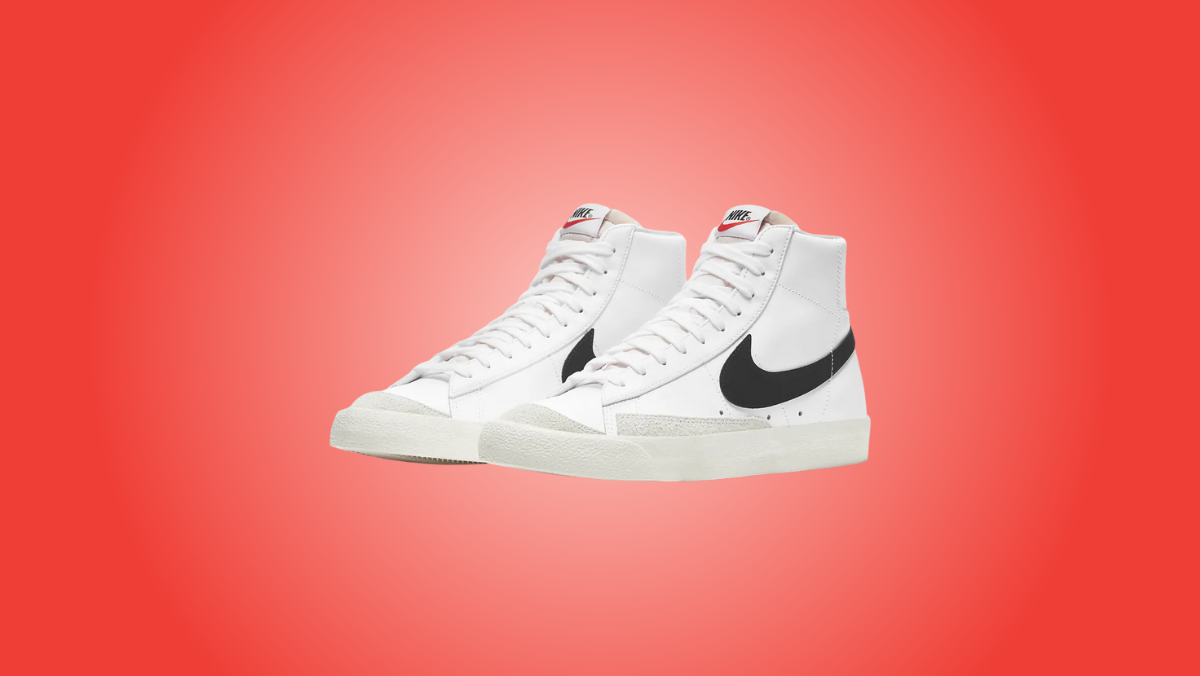 Let's hear it for men's spring shoes!
Okay okay, so you're not going to hear that cheer in a stadium anytime soon, but our team has enough enthusiasm for footwear to at least fill the student section.
Here's what I love about shopping for shoes, and it's true for both men and women:
1) You don't have to take any of your clothes off.
Now, I'm no never-nude but changing out of your regular clothes to try on clothes you just have to change back out of EVEN IF YOU DECIDE TO BUY THEM is somehow a thousand times worse than any other kind of changing.*
*Ranked, best: changing into pajamas; worst: changing into spandex-y workout clothes (especially sports bras…you guys know what I'm talkin' 'bout)
2) It's very rare that a shoe can make you feel fat, or ugly, or too short, or too tall.
Meaning? No matter how bad the lighting or mall store mirrors, you'll probably feel like a million bucks in your favorites you try on.
So if you're not ready to start shopping for spring and summer staples like shorts, camp collar shirts, or swim trunks, consider starting your spring wardrobe update from the ground up.
A fresh pair of kicks—or nine—will make you feel ready to take on any weather…and any clothes shopping trip.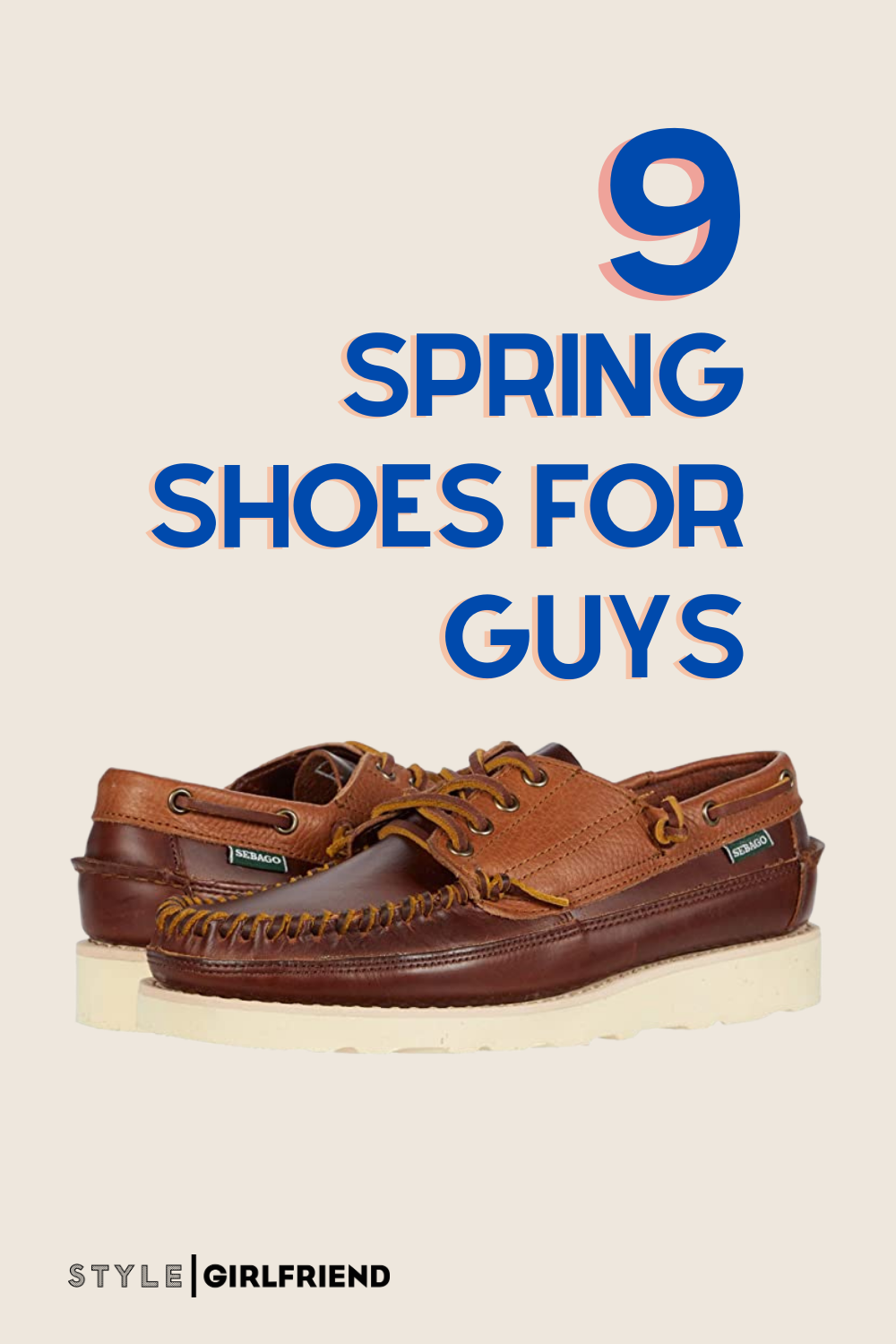 Below, team SG's roundup of the best shoes for spring 2020. Do you need all of them? Of course not. But once we start a list, well, it's hard to stop.
Below, the best men's spring shoes for 2022:
1. Retro Sneakers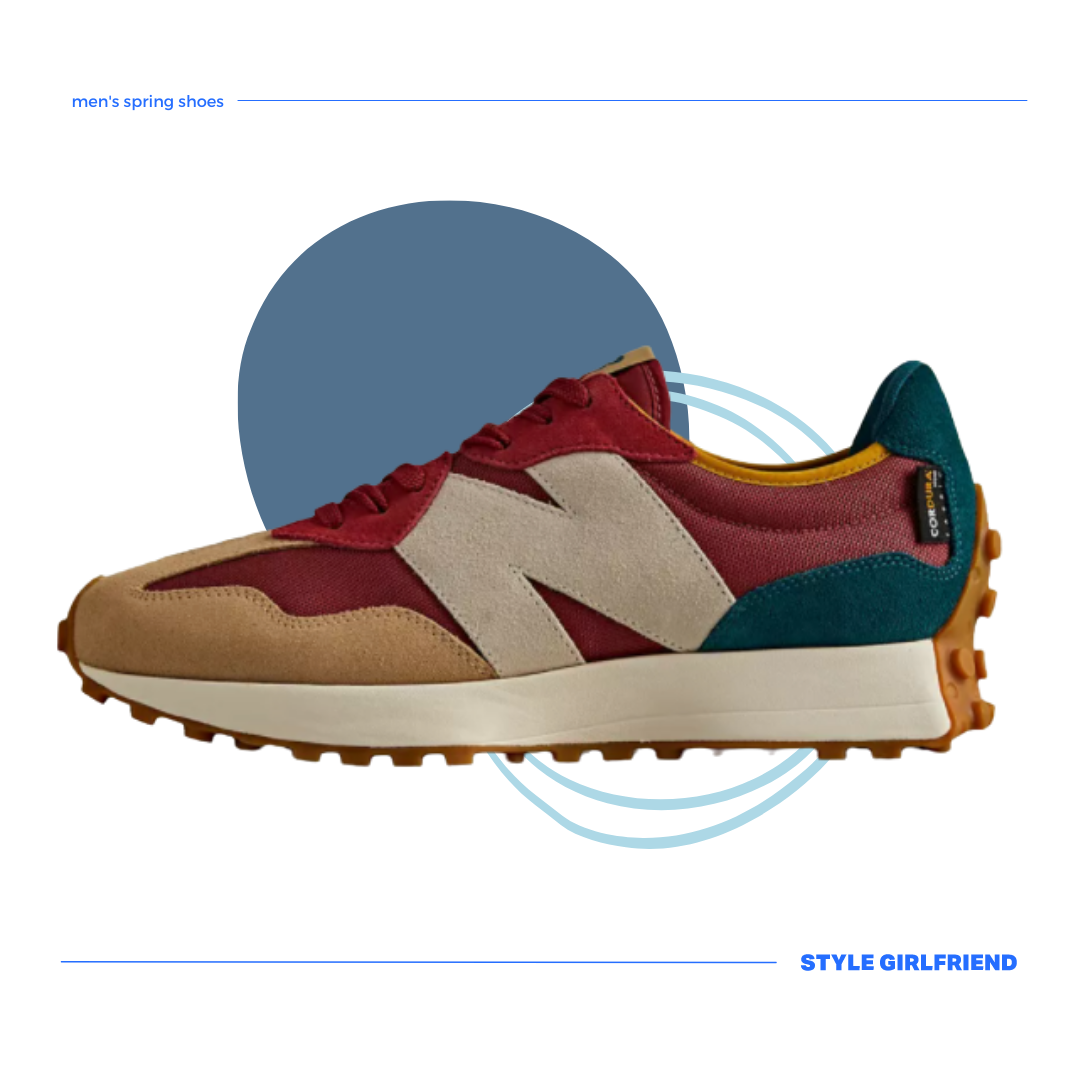 SG Says: Retro sneakers…dad sneakers…whatever you want to call them, it's time to put a new, well, spring in your step with a funky pair of old school-looking shoes for spring.
You'll have plenty to choose from, as most shoe brands are bringing back throwback styles for 2022.
Shop SG's picks:
2. Birkenstock Sandals
SG Says: The 90s are back, and that means so are Birkenstocks. Wear them with calf socks (yes, really) and shorts.
Or, on their own with a pair of casual pants cuffed oh-so-rakishly at the ankle.
Shop SG's picks:
3. Sturdy Boat Shoe
SG Says: A slightly more weighty boat shoe feels like something the cool older brother of an awkward teen protagonist would wear in an 80's movie.
Sporting a more heavy duty pair for spring will make you look good without making you look like you're trying hard to look good. And what guy doesn't want that?
Shop SG's picks:
4. Open-Backed Clog
SG Says: The good thing about clogs right now? There are so many cool choices to choose from, it's almost impossible to take a wrong style step.
The bad thing? Well, if this feels outside your footwear comfort zone, you're going to have to do some mental gymnastics to convince yourself that you, [insert name here], can pull them off without looking like an unemployed theatre teacher.
Wear them the way you would the sandals above; just swap the sock sitch.
Sport them on their own with shorts, no socks. Or, with pants and a cozy pair of socks.
Shop SG's picks:
5. Penny Loafer
SG Says: Look, here at SG HQ we love a sneaker, and even a clog, on a guy as much as the next gal, but sometimes you still have to get dressed up!
A penny loafer feels fresh, cool, and modern right now. Perfect for spring.
Shop SG's picks:
6. Pool Slides
SG Says: Yep, still cool this year!
Slipping into a pair of pool slides as an adult feels a bit like dating a woman who wears your mother's perfume – unsettling, yet strangely comforting.
Shop SG's picks:
7. Suede Chelsea boot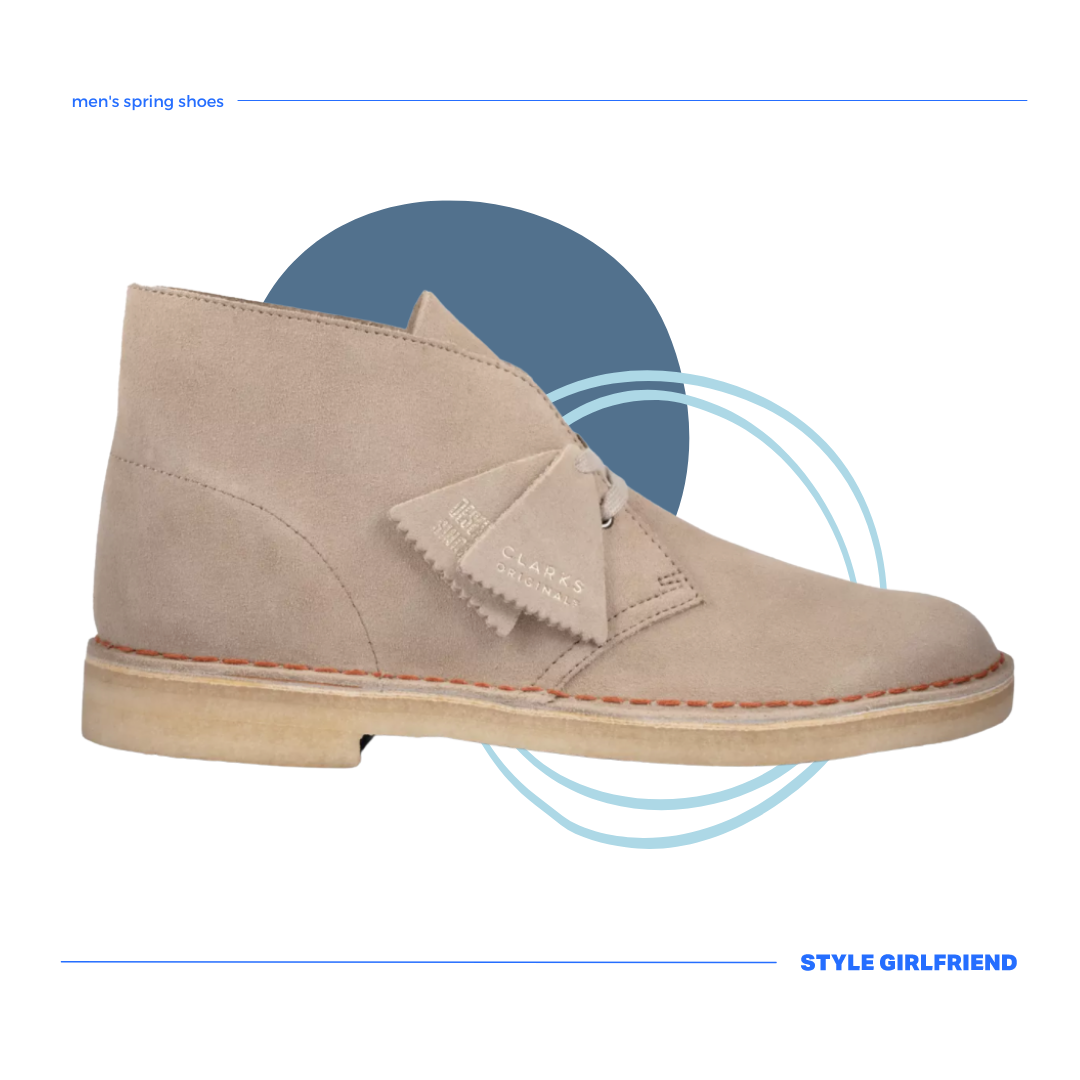 SG Says: This men's spring shoes recommendation, of course, is only if you don't already own a pair of suede desert boots by now.
These boots will prove extra-useful as offices across the country re-open and our definition of business-appropriate attire shifts ever more casual.
Shop SG's picks:
8. Espadrilles
SG Says: Okay, these are more of a "Get ready for summer!" kind of pick, but we're standing by it.
Espadrilles are so fun and fresh and cool for warm weather. Plus, they make a great alternative to slip-on sneakers when you want to look a teeny-tiny bit more dressed up but without any additional work.
Shop SG's picks:
9. High-Top Sneakers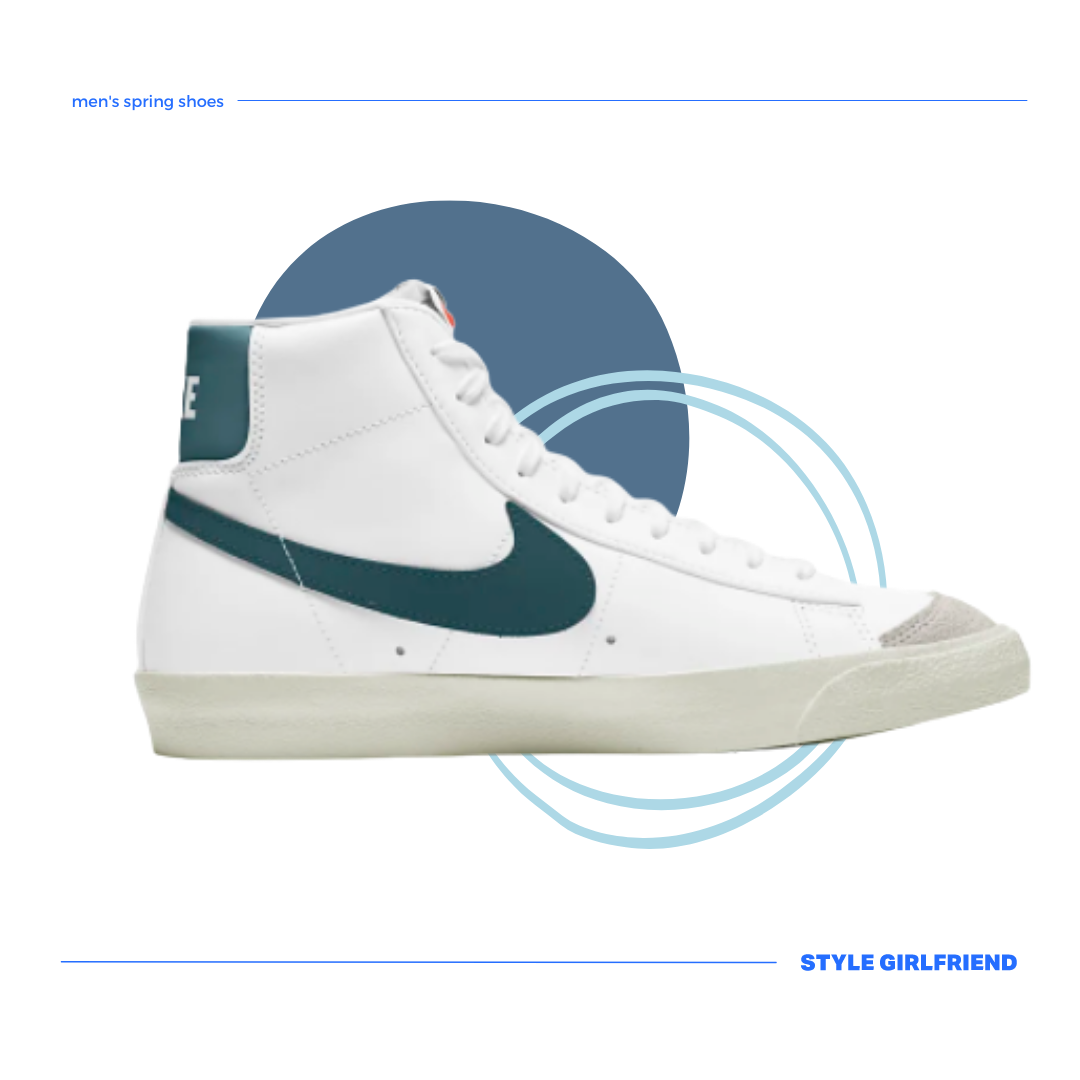 SG Says: When it comes to men's spring shoes, a high-top sneaker is a perennial favorite. And yet, it always feels like embracing a "trend" because it just feels sort of fashion-y.
Like with the clogs, only you can gas yourself up to embrace this style.
Showing them off is a must, so get ready to roll the ankles on whatever you're wearing.
Shop SG's picks:
***

Ready to hit reset on your men's spring shoes, and more?
A wardrobe that makes you feel like a million bucks sends your confidence soaring, but it can feel like a slog to build.
If you're ready to invest in some new clothes for your wardrobe but dread the thought of shopping for them…consider having Team SG shop for you! We can curate an online shopping list just for you that fits your budget, your body type, and your lifestyle.
Let us rescue you from shopping fatigue and sartorial apathy. You'll receive personal attention and care that will make you feel like the best version of the awesome guy you already are! Ready to seriously improve your closet and your confidence? Give us a shout.
***