How to Talk About Yourself on a Date
Including what to answer when she asks "So tell me about yourself"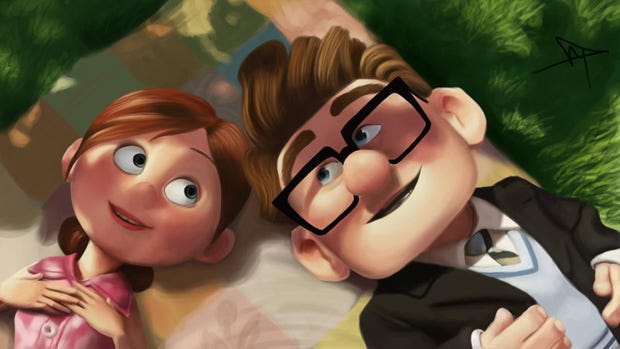 Congratulations! You've got yourself a date. Your look is on lock. You're ready with a thoughtful take on your favorite movie (Tommy Boy), and a working knowledge of how to navigate a wine list.
Now, do you know how talk about yourself on a date?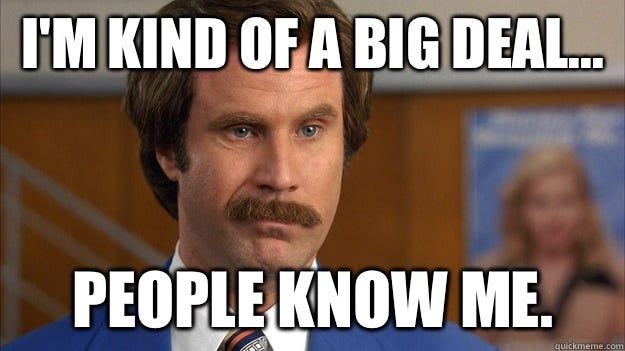 How you talk about yourself on a date in the early stages says a lot—and I don't mean just the answers themselves (you're from Indiana originally, and went to school in Colarado, yada yada).
Because what you say and how you say it is about more than just the facts.
While she's listening, she'll be doing some her own mental calculations, trying to figure out, "Who is this person and are we a fit?" And knowing that can be kind of nerve-wracking, right?!
So, what should you say on a date? And how to respond to that dreaded question, "Tell me about yourself"?
Well, the short answer is, of course, be yourself!
Share with them the things you're interested in, and give them a peek at your world.
But I get it. Learning how to talk about yourself on dates can feel tricky. You want to be yourself in a way that's engaging (so you net yourself a second date!) without trying too hard.
Being authentic while also putting your best foot forward on a date isn't always easy.
But you can do it!
Ultimately, a woman wants to know you like yourself and the life you've created. Otherwise, why would she stick around to be a part of it?
Whether you're looking for a girlfriend, or dipping your toe in the casual dating world – we've got you covered with tips on what to answer to all her questions on a first date.
We've got some great examples of what to say on a date when you face that key question: tell me about yourself.
So if you're wondering what to say when someone asks you about yourself on a date, keep scrolling!
How to talk about yourself on a date Tip #1
Pivot to the positive
On an early date, you're both thinking: Is this someone I want to be around all the time?
When you're thinking about how to talk about yourself on a date, it makes sense to project enthusiasm, rather than negativity.
You don't have to be constantly sunny and cheerful, of course, but you don't want to bum her out just by talking to you!
For instance, one of the first things people talk about on dates is their jobs (it's also one of the first things we notice on your dating app profile or dating site.)
So when a woman asks, "What do you do?" for the love of god, don't answer with something womp womp-y like, ::sigh:: "Oh, it's boring. Get ready for a nap."
Her reaction won't be: Ha ha ha, oh your career, the thing you spend a majority of your waking hours is so dull you feel compelled to warn a listener they'll literally become catatonic if you talk about it? That's so fun and sexy!
If you find your own job to be stupidly boring, you can imagine how she would believe that says something about you, too.
Especially if she loves her job, or at the very least, doesn't openly sh*t on it to someone she barely knows, then this date probably isn't going to be followed with another.
After all, who wants to be around someone who thinks how they spend a majority of each waking day is a total snooze…and isn't doing anything to change that?
It's not that you're trying to sell yourself on a date, but you do want to engage your conversation partner, and that's easier when you pivot to the positive.
Here's what to do instead.
Replace this:
"I'm an actuary. It's boring. I look at spreadsheets all day. Haha, but enough about me."
With this:
"I calculate risk – it's kind of like being a professional gambler, though my boss still won't let me wear sunglasses in meetings. I know. We actually have these crazy statistical models that we use where we game out when and how people are going to die…"
How much more do you want to hang out with the second person? Personally, I would have so many questions about that crazy-morbid death model (namely, "Do you know when I'M going to die?!").
Now, this doesn't mean you should be fake.
What it means is that if you are the kind of person whose inclination is to always lead with the negative, you may want to do some soul-searching and reflect on why that is.
It could be worth working on yourself to become the kind of person who leads with the positive! Maybe that's through therapy, or journaling, or even some good old fashioned positive self talk in the mirror each morning.
>Pssst, here's some great inspiration for first date conversation
There's a huge difference between being humble ("I mean, I'm no hero just because I started a charity that teaches killer whales to read…") and a bummer.
And look, if you think what you do is super-boring but also are totally fine with that, then say it and move on!
And instead of being a downer about it, you can use this as an opportunity to be funny or optimistic.
"My day job pays the bills, and it allows me to travel / volunteer / visit my family / whatever, which is great!"
And if you're all, "But Megan, I should be able to be myself! If I hate my job/roommates/family, I should be able to say so."
And to that I say, totally. But there's a difference between saying, "Yeah, my job/roommates/family is kind of the worst" and "My job is kind of the worst, and I'm looking for a new one. In the meantime, I'm finding a lot of happiness in my new puppy. Wanna see a picture?"
See the difference?
Takeaway
Accentuate the positive in your life, and she'll want to hear more about it.
How to talk about yourself on a date Tip #2
Aim for back-and-forth banter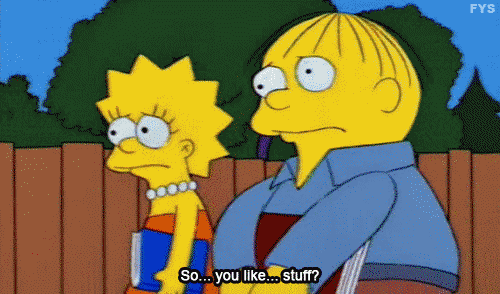 Here's a secret: when women start asking you a lot of questions on a date, it's not because you are the most interesting man in the entire world.
Nope, it's actually because us ladies are emotional masochists who turn bad dates into de facto interviews when the other person's not bothering to ask anything of us.
Some people (ahem, a lot of guys) have a tendency not to notice a conversation's turned lopsided because everyone likes talking about themselves, but it's a fine line and one you need to tune in to notice.
If she's asking you a string of questions about Madden, motorcycles, MMA, whatever it is you have expressed enthusiasm for, you're not having a conversation anymore.
You might notice we also do this in text conversations too. Wonder why we seem a little robotic or icy over iMessage? It might be because you're not providing us with enough fodder for conversation and all we can do is resort to essentially interviewing you in place of some actual back and forth.
And spoiler, you're not getting the job.
Because: you answering her question, talking more, her asking another question, you talking more…is not a conversation. If you're talking at her, it's not fun for her, and you just don't notice because she's too polite to slam her hand on the table, and scream, "HEY! ASK ME A QUESTION."
That's not to say you shouldn't talk about your passions. You should! It's just that you should just also be curious about hers. After all, you want to know if you have commonalities that could drive a connection.
For instance, maybe she's not training for a marathon like you are, but she is super-committed to fitness.
Boom! Something in common.
By asking questions back, you can find out more about your mutual interests and if you two are a fit.
Also, if you notice that you haven't asked her a question in awhile, don't simply ask her last question back to her.
Keep pushing the conversation forward.
If she just asked you your favorite book, you could ask her the best book-to-movie adaptation she saw this year. Or, if she were to write a book, what would it be about?
These kind of "Yes, and" questions show that you're engaged and interested in the conversation. Much better than lazily lobbing her question back at her.
And look, I get it.
Dates can be nerve-wracking and feel a bit like an interview to begin with. It can feel simpler just to answer her questions and talk about what's interesting to you. Fight that urge, or she might be eyeing the exits before the check comes.
Takeaway
If you're doing all the talking, it's not because you're SO fascinating. It's because you're being boring.
How to talk about yourself on a date Tip #3
Go slow with vulnerability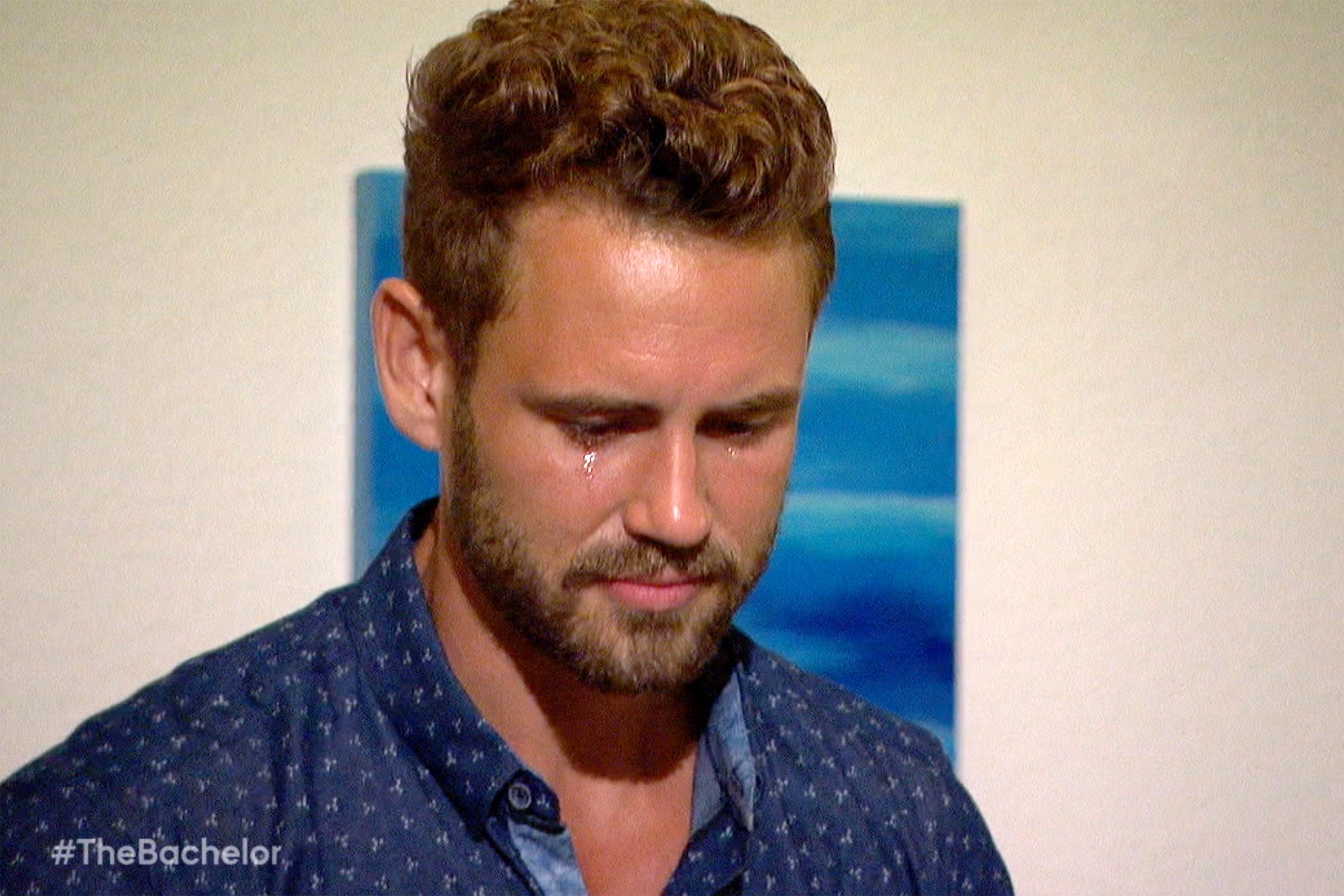 Depending on how much you wear your heart on your sleeve (when it's women, it's called "being emotional"), this may be easy or difficult for you.
When you're vibing on a date, you may find yourself wanting to tell her all your secrets, fears, and dreams. But especially when it's early days, it's best to keep your emotional vomit in check.
In Daring Greatly, Brené Brown wrote about the importance of embracing vulnerability. That being vulnerable makes us human, and even strong.
But!
She also talked about how some people use vulnerability as a defense mechanism, warding off intimacy by "floodlighting" others with their emotional baggage before the relationship has been built up with trust.
Here's what Brown wrote:
"Sometimes we're not even aware that we're oversharing as armor. We can purge our vulnerability or our shame stories out of total desperation to be heard. We blurt out something that is causing us immense pain because we can't bear the thought of holding it in for one more second. Our intentions may not be purging or blurting to armor ourselves or push others away, but that's the exact outcome of our behaviors."
Maybe you've been there. The other person gets that deer in headlights look, and you know you might have said too much, too soon.
You also might be asked, what are you looking for in a relationship or, if you're looking for a girlfriend. These questions are tricky too! But you want to follow the same guidelines that we talked about above when someone says "tell me about yourself."
Because what you're looking for is a part of that! What you don't have to do is share about all your relationship hangups and anxieties; you don't need to talk about all the drama of your last breakup or your sexual fantasies.
Instead, think about it in general terms: are you looking for something casual? Are you open to a relationship?
You want to give her enough information so she knows, if you guys go on a second date, where things might be headed. Are you going to be her boyfriend? Or someone she met on Tinder for a good time, not a long time.
There's nothing wrong with any of these answers but being transparent is key.
Takeaway
Not to say you shouldn't be honest, but maybe your first date isn't the time to go all This Is Us on her with a serious sob story.
Opt for something endearing like, "As soon as I saw your tinder profile, I had a little crush," and not like, the story of your dog being euthanized.
…
That's not so hard, right? Stay positive. Be curious. Be patient.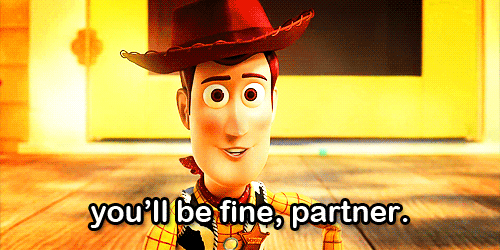 Oh, and one more thing. You'll feel your most comfortable and confident if you like what you're wearing! Here are some tips on how to show up on a first date looking handsome!
Below, check out a few great men's outfits for a casual date:
denim on denim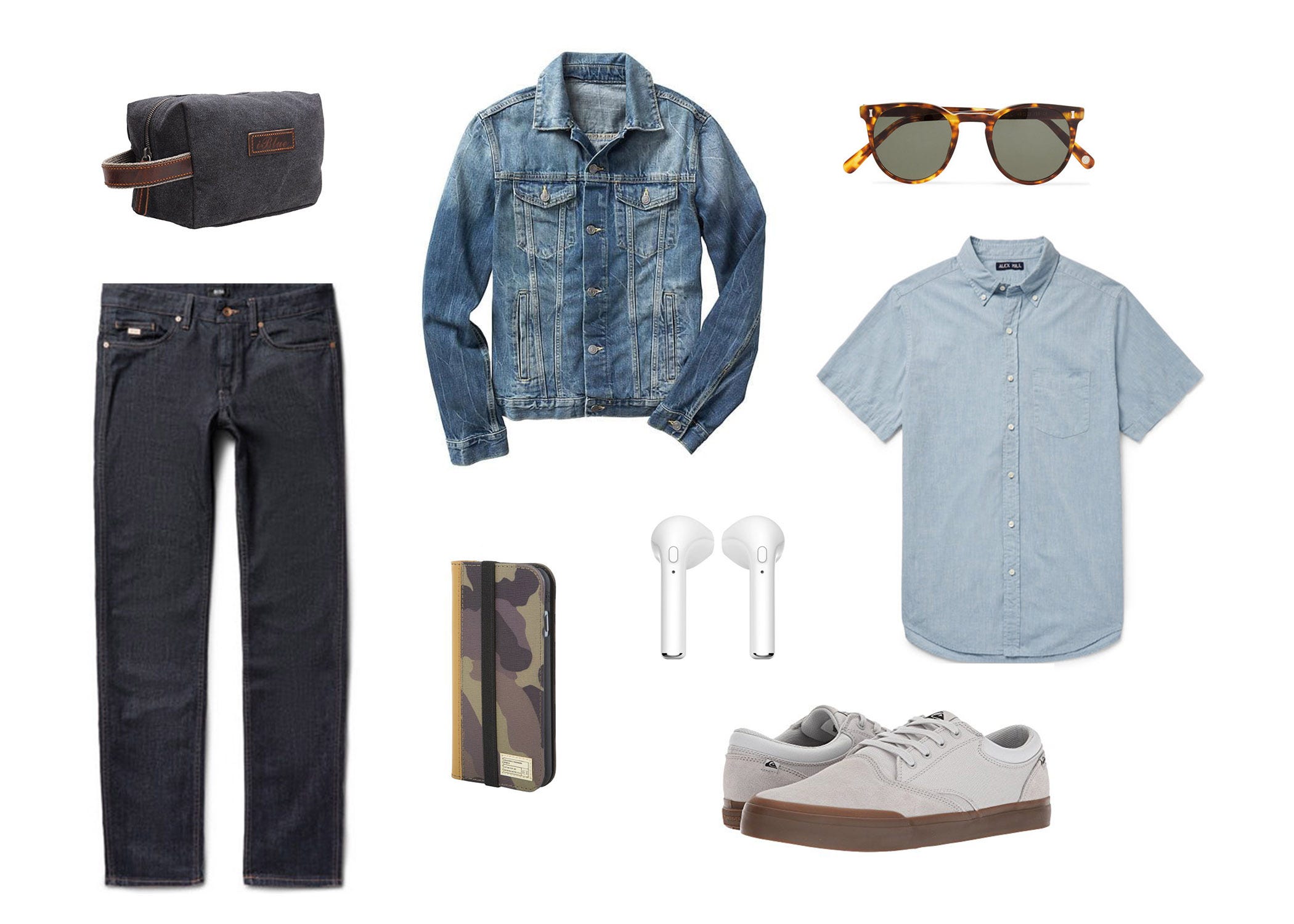 Levi's denim jacket | Greats sneakers | Warby Parker sunglasses
SG Says: Don't be afraid of going denim on denim. Just be sure your jacket is a different wash than your jeans.
Would you rather wear a different light jacket?
That's cool, too.
Check out our roundup of the best spring outerwear for guys.
sweater weather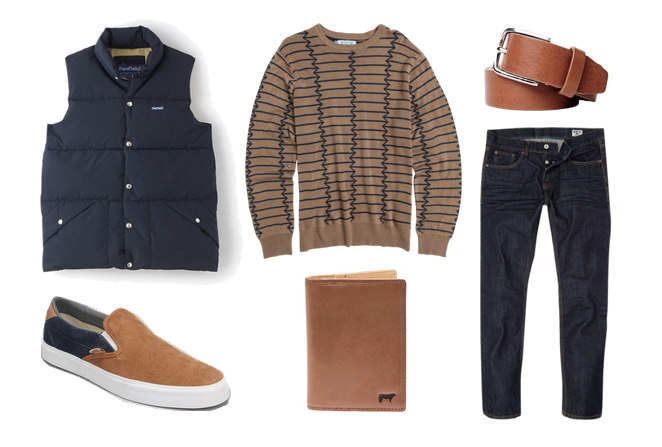 sneakers: Vans | belt: Hugo Boss
SG Says: A puffer vest is a great in-between option when it comes to layering. With slip-on sneaks and a pair of dark rinse denim, you'll be ready for wherever the date takes you.
Dressy casual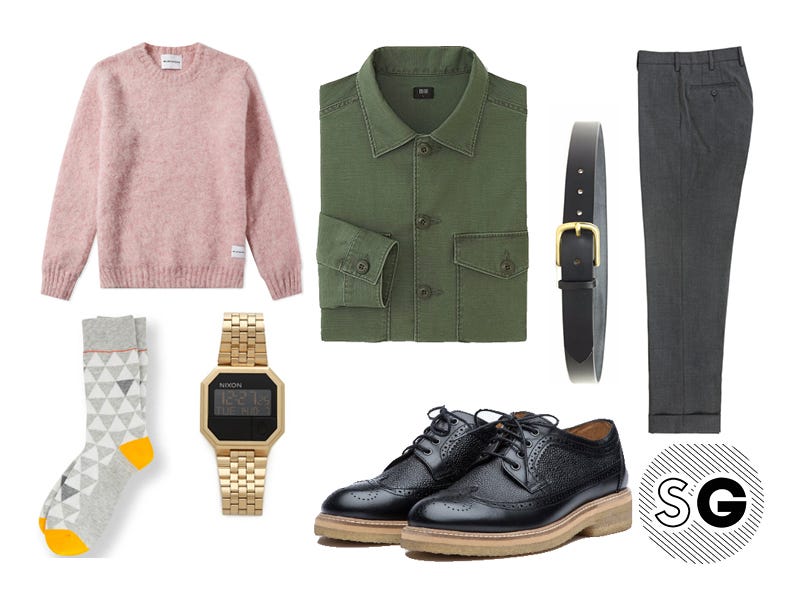 shirt jacket: Everlane | dress pants: The Tie Bar
SG Says: Don't be afraid of millennial pink. It looks great with the neutrals that are probably all in your closet, like navy and the military green of this cool overshirt.
white denim daring
sneakers: Converse | 5-pocket pants: Todd Snyder
SG Says: Wear bone-white corduroy bottoms to show you are a grown man who isn't afraid of spilling stuff on his pants.
chambray all day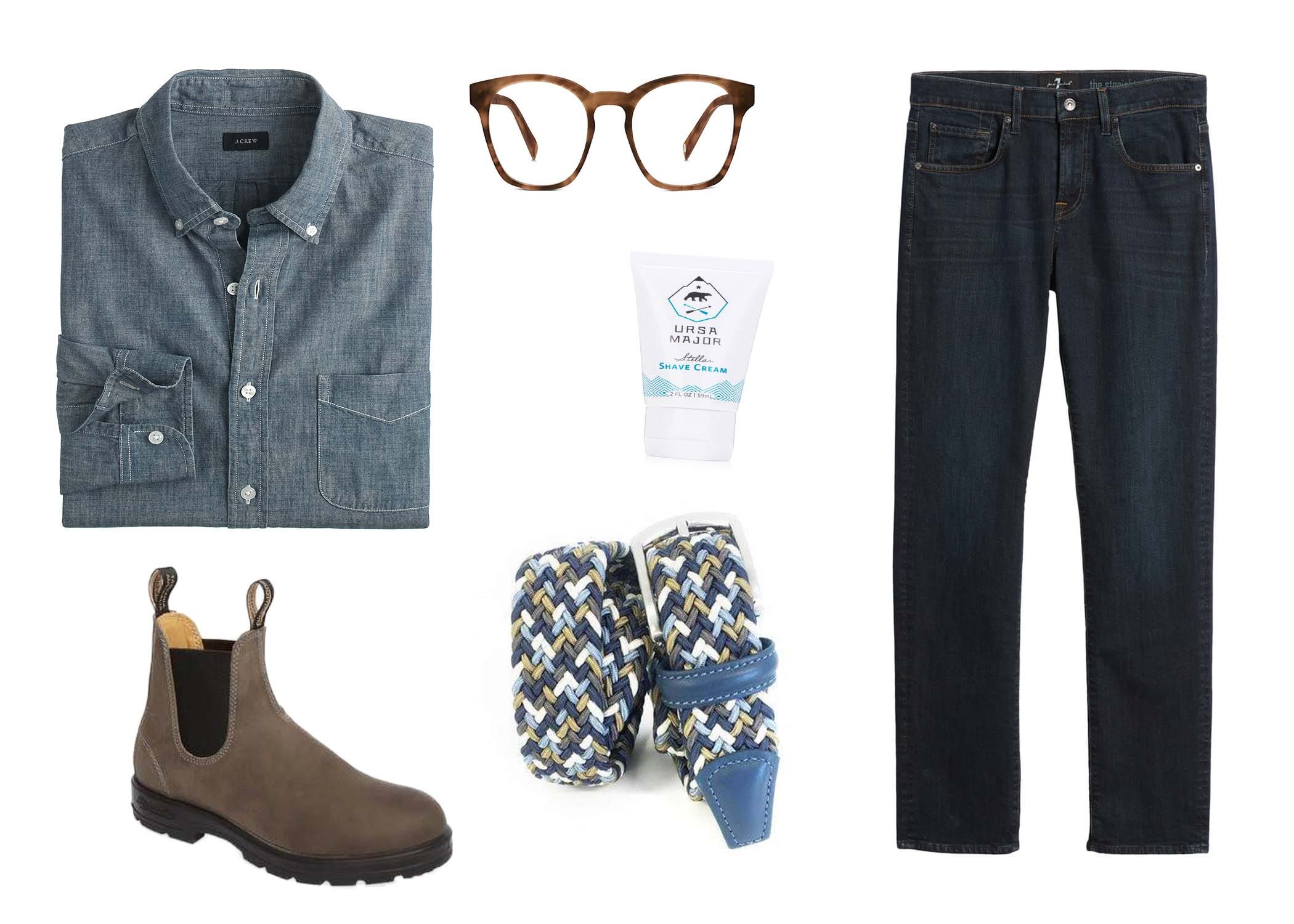 Chelsea boots: Blundstone | woven belt: Bonobos
SG Says: Yep, more denim on denim.
With stompy Chelsea boots and a cool woven belt, you'll be ready for drinks, coffee, or anything in between.
easy elegance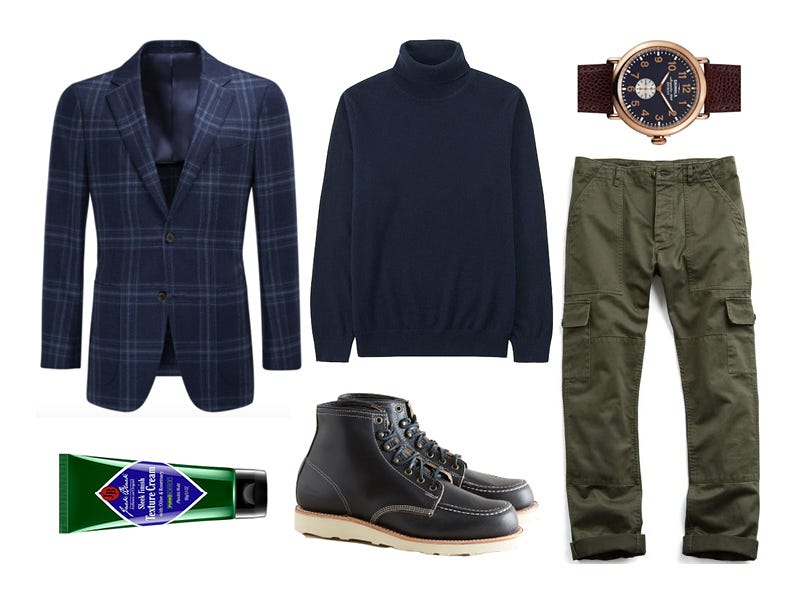 cargo pants: L.L.Bean | blazer: Bonobos | boots: Thorogood
SG Says: This outfit is all kinds of interesting. You can absolutely pull off cargo pants in 2022, so long as you wear them in a slim silhouette. No baggy boy band pants.
From there, pair them with something sophisticated, like this turtleneck and blazer combo.
Now that you know how to talk about yourself on a date, you're definitely ready to tackle this fashion-forward outfit.
sophisticated stripes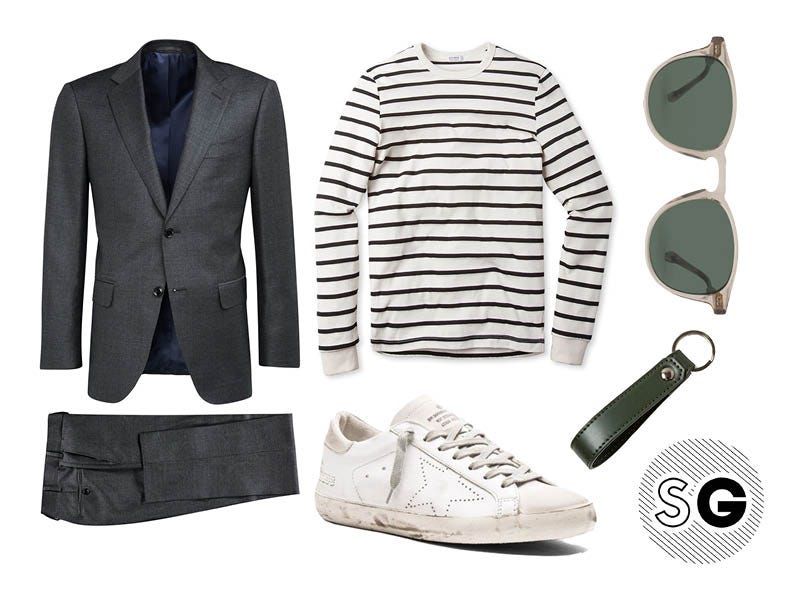 Stripe shirt: Armor Lux | suit: Suitsupply | sneakers: Golden Goose
SG Says: A high-low mix of your favorite year-round grey suit with a long-sleeve striped tee and your coolest sneakers might just be our favorite look on this list.
***
Now you know how to talk about yourself on a date.
Here's one more way SG can help with your love life!

Having a wardrobe that makes you feel like a million bucks does a lot for your confidence when it comes to dating.
If you're ready to invest in some new clothes but dread the thought of shopping for them…why not let Team SG shop for you?
Let us rescue you from shopping fatigue and sartorial apathy! With our virtual-based personal styling service, you can expect dedicated attention that'll make you feel like the best, most stylish version of the awesome guy we know you already are.
We'll also help you figure out how to wear your new clothes with the things you already own, for date night and beyond.
If you're ready for a shopping plan that'll save you time, energy, and your sanity, you can learn more here.
***