June 2016 Picks
TAKING SUMMER IN STRIDE

Did you know public schools in New York City don't cut students loose for the summer until the end of June? That sounds miserable. For the teachers and the kids. You know there's nothing but movies being played in all of those classrooms.
I've personally been in full summer fever mode since the first 80-degree day in NYC. While I stayed close to home this month, I'm traveling all this week and next – first in LA for work, then down to San Diego for my best friend's wedding over the July Fourth holiday. From there, I still have to plan my annual sojourn to Maine and see where else the summer will take me.
Read on, then – in the comments, tell me where your summer will take you, and what you were loving this June.
All-new summer clothes
I don't know what it is, but every time I drag my warm weather clothes out of storage (and non-New York readers spare me your "You can't keep everything out at one time? Do you live in a shoe?? Yes, it's a chukka boot and there's not a lot of closet space) I find myself not wanting to wear any of what I already own.
Interestingly, this seems to be a season-specific phenomenon. Whenever I dig out my winterwear, I'm psyched for layers of well-worn nuzzly sweaters and piles of warm coats.
My hypothesis is that because you tend to sweat in what you're wearing, it gets grosser, faster. Beyond that, the memory of said-sweating makes me want to throw everything in a garbage can and burn it before starting fresh.
If you're feeling similarly destructive towards your summer wardrobe, check out this, this, and this from SG HQ on bulking up your warm weather closet.
Cutting the Cord
For someone who commutes on the daily, a good set of headphones is a must. I've been putting up with the same ol' standard earbuds that come with your phone for far too long, which is why I was excited to check out two new options for audiophiles this month.
Bose SoundSport headphones and Motorola's Verve Life collaboration both let you go hands-free with bluetooth technology and cords-free – meaning more time listening to music or podcasts and less time fumbling with your gadget while enduring the sounds of the mariachi band who boarded your train at the last stop.
Nautical Vibes
For having grown up on an isthmus (a narrow strip of land with sea on either side, forming a link between two larger areas of land, duhhhhh), I'm not much of a water person.
Why? Sharks, obviously. While I've never bothered to actually learn much about our finned friends, I'm pretty convinced they lurk in every body of water bigger than a neighborhood pool.
Nevertheless, over Father's Day weekend, I conquered my fears and took a cruise around the city with some girlfriends and had a pretty great time. Turns out fear of sharks can be counteracted by a strong mimosa! Who knew?
Nail your own "I'm on a boat" style with these SG-approved picks:
[show_shopthepost_widget id="1729628″]
Saying Yes
I try very hard in my life not to live with regrets, and as such, I can happily say I have very few of them. I'm a cautious person by nature, but I'd still rather learn from a mistake made rather than  an action not taken. I added one to the list earlier this month when a friend invited me as his plus-one to the Hamilton Tonys afterparty and I just…didn't go.
There are factors from this to be worked out with my shrink – like my poor judgment in deciding that having to take a cab all the way to the upper west side from the LES at midnight on a Sunday and sacrificing my sleep should get in the way of a once-in-a-lifetime chance to celebrate with the cast of a musical I was lucky enough to see twice this year and has meant more to me than a show since Rent.
Point being, I will not make a mistake like this again and have spent the rest of the month saying yes to ALL THE THINGS, like going to a Cure concert with a friend (even though I knew maaaybe two songs) and painting my nails a bright yellow instead of the taupe I'd been planning on.
Hey, baby steps, right?
Daydreaming about Netflix and chill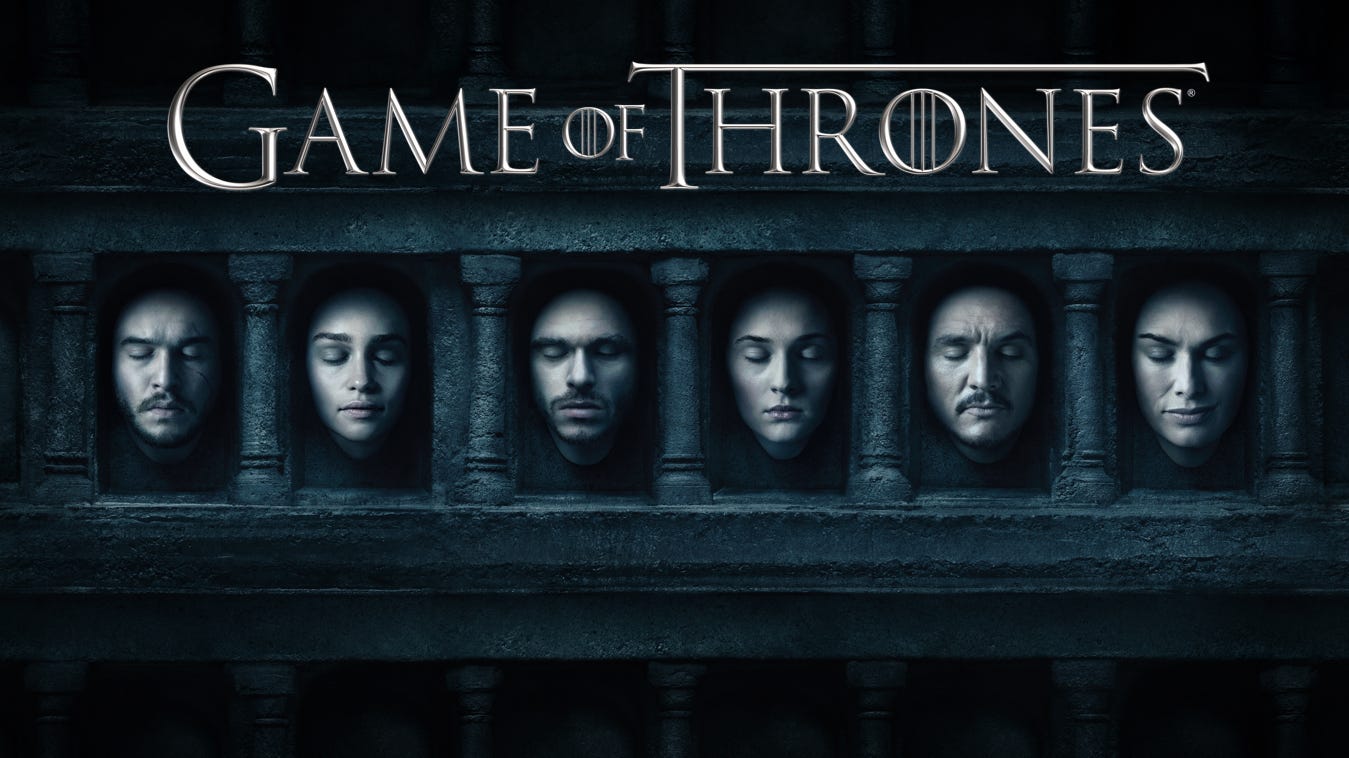 Image via HBO
Sometimes, when I'm in the office on a Sunday afternoon, I'll dream about what I'd do with the pockets of leisure time I've heard in passing called "weekends" (hope I'm spelling that right…)
I'll think about the books I'd read, the marathons I'd train for, but most often, I daydream about the TV shows I'd finally watch, marathoning whole series, only interrupted by Seamless and the call of nature.
Game of Thrones, Peaky Blinders, Breaking Bad, The Wire, and Broadchurch all make the list. I'd love to hear from you in the comments; what shows would you mainline if, say, a root canal sidelined you for a few days?
Leveling up a basic drink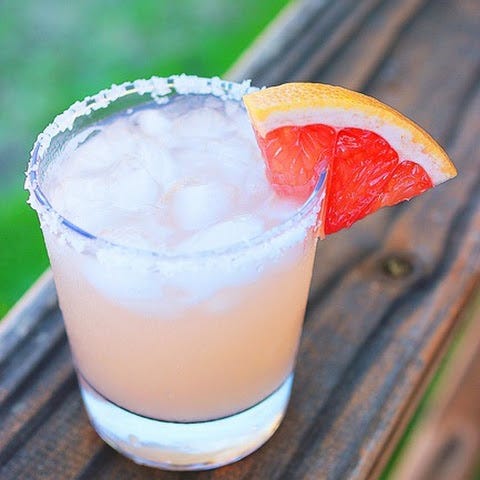 Out with SG contributor (and SG pal, obviously) Taylor Davies last weekend, I asked about the cloudy cocktail she was holding.
"Oh, it's just a vodka soda, but with a splash of grapefruit to class it up and make it a little more summer-y."
Brilliant. An old boyfriend used to make fun of my college-era vodka soda standby drink choice, and while it never deterred me from actually ordering it (hey, it's calorically economical and I just can't drink scotch on the rocks. sue me), it did leave me somewhat embarrassed to order it at a bar that wasn't hosting dollar draft night. No more.
It was a bit like when I discovered the joy that is whiskey with club soda and lime. An easy drink, leveled up.
Tell me:
What were your favorite finds in June?
Stay up to date with Style Girlfriend HQ on Twitter and Instagram.