March 2017 Picks
Netflix, new activewear, and much-needed music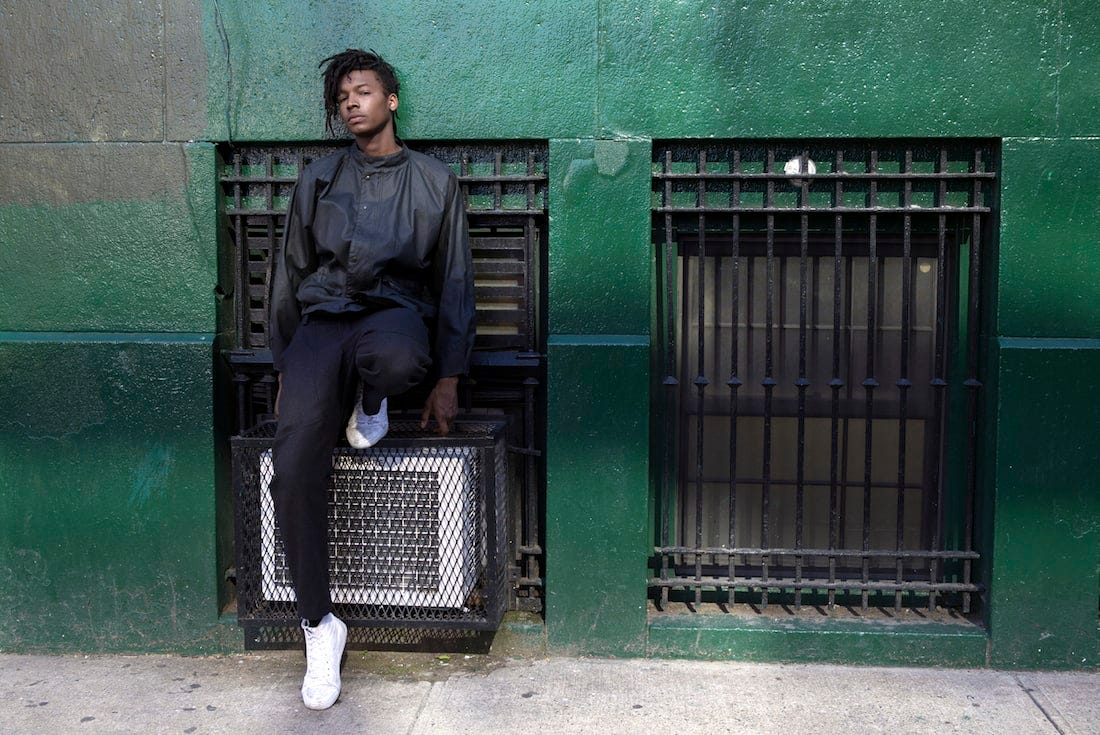 March Madness. It comes every year, and every year I come undone by it.
I hope you've been enjoying all of the tournament action, both on the court and on Style Girlfriend. If I've learned anything in my years on this earth as a betting person, it's that the fun is in doing your bracket, not winning your bracket. Because you have no control over the latter. Call it a "live and let [your dreams] die" mentality. Letting go is just healthier for your psyche.
I'm currently at the bottom of every bracket I'm in—two for the NCAA, and one for SG Madness. Since I don't have a gambling addiction, losing twenty bucks here and there (and there) hasn't crushed my spirit. While I'm disappointed I won't see Wisconsin or Chance the Rapper getting the "One Shining Moment" treatment this year, there's always next March.
Weirdly, life doesn't stop for the tournament—either of them—so here's what else I've been into this month, March 2017:
WEARING
[show_shopthepost_widget id="2553580″]
My parents have this weird thing where, every night, they pour themselves one big glass of milk at dinner for the two of them to share. Could they just as easily pour two, smaller glasses? Sure. Do they have a roomy, state of the art dishwasher that they can pop said-glasses into after their meal, making their "It's just easier to clean up" argument totally invalid whenever I've challenged them on it? Yes.
So I thought of them recently when I discovered Raen, a sunglasses brand that's mostly unisex, so if you and your lady have similarly sized heads (does that sound weird? Ah well) you could share for a style twinning win. So long as you don't want to wear them on the same day, I suppose.
WATCHING
About to go HAM on some Netflix love, so just bare with me through this non-#sponsored content. I'm obsessed with a few shows from the streaming service this month, but what do you expect when regular tv is either in hiatus or feeling a l'il bit tired (looking at you, Scandal and New Girl)?
I fell in love with Abstract: The Art of Design and caught up on two seasons of Love during NYC's snow day earlier this month. I'm generally skeptical about anything that portrays adults in perpetual slacker mode, but I do…well, love how the two characters are growing in a way that feels organic and not silly.
Grace & Frankie is another Netflix show I really love and if not for the Sweet Sixteen luring me out of home, would probably have steamrolled over any plans to leave the house this past weekend.  This season centers on the titular septuagenerian pair's new sex toys aimed at seniors company, and I am here for it.
Dave Chapelle's two-part comeback show was also killer. I used to listen to comedy specials on my long runs, and would always miss the entrance to the bridge or almost get hit by a car because I was chuckling to myself instead of paying attention to who had the right of way. Now, I like to play them in the background while cleaning my apartment on Saturday mornings.
So this is safer.
WORKING OUT IN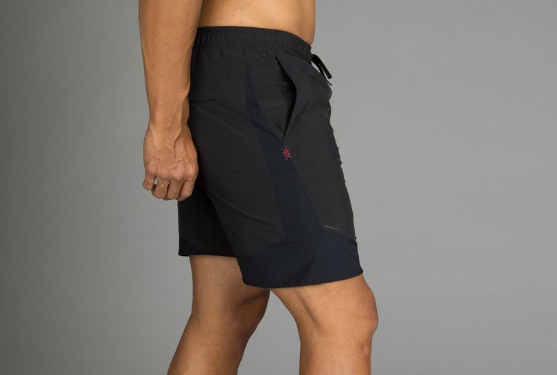 You'll never see me turning my back on the big-name athletic brands—after all, Nike got to be Nike for a reason—but I do love all the new athletic / athleisure / performance-whatever-you-call-them-wear brands that have been on the come-up in recent years.
Exhibit A: I recently took Rhone's new Goldfusion Phase short for a spin and want to tell every guy I know about to try them. The cross-training shorts are lined with a sweat wicking, quick-dry, anti-odor compression lining which I loved for keeping your junk (or in my case, the junk in my trunk) comfortably in place. A note on sizing, the small felt a little snug on my hips, and I'm y'know, not a man, so I'd go up a size from your usual.
By the way, if you guys are wondering, I try to test out whatever I can and then usually pass product along to my brother, who's bigger than me but not by much. Anything that doesn't make sense for me to give a go, I enlist trusty pals here in town that do my test runs for me.
LISTENING TO
Like many people, I tore my way through the Missing Richard Simmons podcast this month. Finishing the series, I had mixed feelings. Plenty of people have written think pieces of their own, so I won't repeat the arguments for and against, except to point you to some of them here, here, and here. Bottom line: I liked it, until I didn't. Now I feel complicit in the intrusion of someone's (well-earned) privacy and just hope the now-reclusive fitness guru is okay.
Drake's latest, a playlist called More Life has also been a "can't stop, won't stop" for me since it was released earlier this month. MTV News' Ira Madison III said about my favorite track "Passionfruit" that it "sounds like having sex while your favorite Super Nintendo game is on in the background," which is the most perfect description I've ever heard of a song, or anything else, and now I want him to write my wedding vows.
I was also listening to the new Oh Wonder album—not to be confused with The Wonders—thanks to a recommendation from team SG's Taylor Davies. It's great for getting things done to; plodding in an upbeat kind of way, if that makes sense. If you're ever in need of "the perfect music for..", Taylor's your girl.
And I'm listening to all of the above on a new Bose speaker. It's been a real game changer for me. Living in a tiny NYC apartment, I don't need an epic sound system, so just one of the Soundtouch 10 speakers has been enough for me to improve my at-home sound game. The app is a little finicky, but that's most likely because I didn't take much time to read the directions once I figured out how to connect the bluetooth. I can definitely see how a multi-room setup would be an easy way to up your sound system game.
TELL ME:
WHAT HAVE YOU BEEN LISTENING TO, WATCHING, AND WEARING?