November 2015 Picks
See what Megan was loving this past month
As we plow into December, let's take a quick look back at a few of my favorite finds from last month. What were your favorite finds in November? Share in the comments!
Below, all the latest and greatest from Style Girlfriend HQ in November 2015:
sateen bomber jackets

These bomber jackets make for a put-together spin on a casual vibe, and I want one for me, and every guy I know (and all of 'em I don't).
Something about this look – seen everywhere lately but definitely far from being a trend that's on its way out – makes me nostalgic for my high school days. It was the first wave of "athleisure" though no one called it that then, and you could wear track pants and hoodie sweatshirts to school every day and not get called lazy for it. I want to wear this jacket with Air Max 95's and hoop earrings and listen to Ma$e. Is that so wrong?
Master of None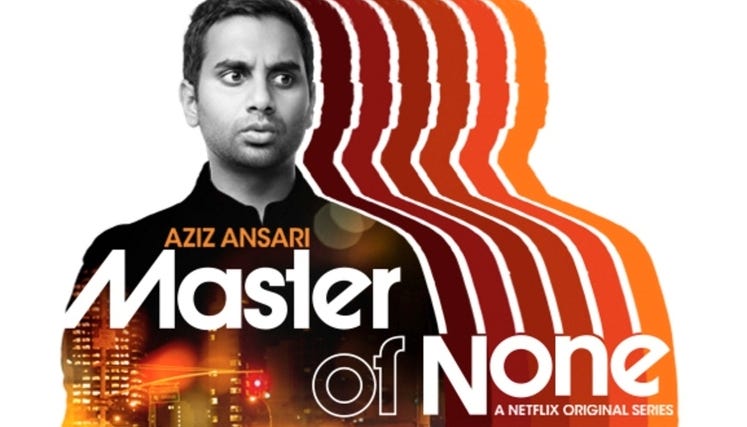 Thanks to a combination of a short season (only ten episodes) and an extreme "Holy sh*t, this is my life" sense of recognition, I blew through Aziz Ansari's new Netflix series, Master of None quicker than you can say, "Raaaaaand-yyyyyy!"
I compare all tv shows that take place in my adopted town of NYC to two series that exist at opposite ends of the "This could be real life" spectrum – on the one end, Sex and the City, which was a joy to watch (and anyone who says it wasn't is a liar) but didn't actually resemble any plausible reality…and on the other, Girls, which is based in a New York that real people actually live in (but you just don't like anyone on it).
Master of None exists somewhere in between. You root for Ansari's Dev and all his friends, though they don't always act the way you'd want a friend to, while also acknowledging that an apartment like Dev's exists exclusively on television. Rachel and Monica's it ain't, but that midcentury modern vibe? Yeah, I'd probably come over the first night too…
Bill Simmons interviews Barack Obama
GQ tapped future HBO staffer Bill Simmons to interview the outbound president for its "Man of the Year" issue (Tom Brady got the split cover). If you like politics, and/or sports, you'll like this piece.
Pocket
At the risk of getting too personal, I feel like it's time to tell you guys something. I'm in love. With Pocket.
This article-saving app has quickly become an integral part of my life, and I couldn't feel more lucky that we've found each other. I'm super guilty of hitting up Twitter or Facebook for a "quick" break during the work day, only to find myself engrossed in a 5,000 word profile of Joe Biden on Esquire or an in-depth piece on entrepreneurism from Medium.
Now, instead of lifting my head up a half hour later with my to-do list totally forgotten, I just click the widget in my toolbar on the article page and get back to normal, productive life. Later, on the train (it automatically syncs, so you don't need wifi to boot up your saved articles), I catch up on my reading.
Fall Season Sipping
Marrying the best of fall, a cocktail combining cider and whiskey is basically autumn in a glass.
Here's an easy one:
Ingredients
1 oz whiskey
1 ½ oz. lemon juice
4 oz apple cider
Preparation
Add all ingredients to a cocktail shaker filled with ice.
Shake until chilled, then pour over ice. A cinnamon stick makes a nice garnish.
strong, safe skincare
I'm always on the lookout for grooming and skincare products that work and work with (not against) the environment. This month, I found a few. Ursa Major, one of our favorite men's focused skincare brands here at SG HQ, released not one but three new products – a body wash, body lotion, and deodorant, all with super natural ingredients.
Suki, one of a growing group of "cosmeceutical" lines that combine pharmaceuticals with cosmetics, is another new favorite. But don't let the mention of makeup throw you. Suki's line of cleansers, facial oils, toners, and serum are definitely good for guys, too. The line's namesake founder and formulator, Suki Kramer, grew up with skin problems, sensitivities, and allergies. Knowing that our skin is an expression of what's going on inside and that most imbalances show up on our faces first, she set about formulating her own high-potency products with concentrated ingredients made from only botanical content. I've been using the foaming cleanser every night after taking off my makeup and it hits that sweet spot of making my face feel clean and fresh, but not totally stripped of all natural oils.
Self-help for superheros-to-be
I finished my friend Steve Kamb's book, Level Up Your Life, after politely asking for (cough*demanding*cough) an advance copy at our recent podcast conversation. It doesn't come out 'til January but you can pre-order it on Amazon now. I love his gamification approach to fitness; for those interested in going big in 2016, the book will help you take things to a whole new, well, level.

New podcasts and bad pop music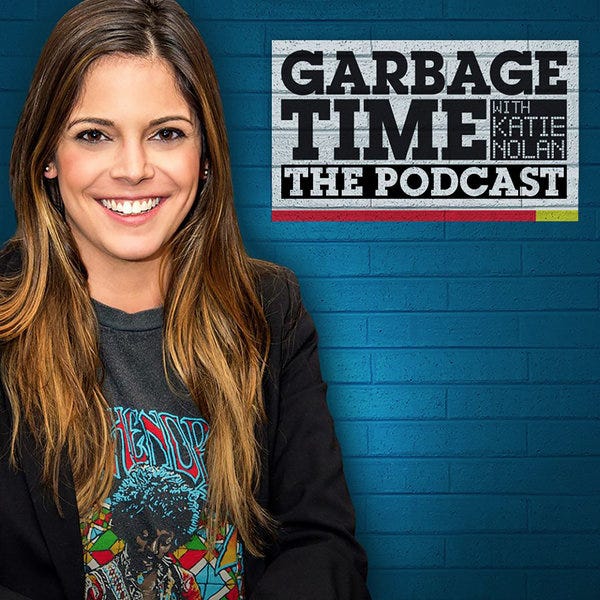 I'll be honest. I was not that impressed with Bieber or One Direction's new album. I know, I might actually be growing up.
By the time this is published, I'll be listening exclusively to Christmas music – what can I say, it's the most wonderful time of the year. For now, though, I've gotten hooked on a few new podcasts, including the Garbage Time podcast with Katie Nolan and Cosmopolitan's Happy Hour girl talk-athon – which you guys might not like, but it's a very accurate representation of the kind of thoughts going through my head a million times a day, so if you're looking for an insight to women's brains, this is a good one.
Editor Brittany also lured me into T.Swift squad member and Oscar nominee Hailee Steinfeld's pop-tastic web. The actress-turned-singer only put out an EP, titled (obnoxiously) HAIZ, but just try to listen to the four songs, including my favorite "You're Such A" and not bob your head along.

Palm Springs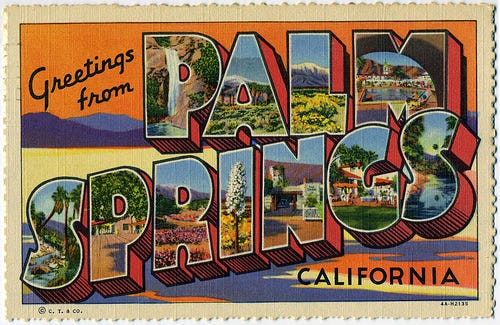 My best friend is getting married this July and as the maid of honor, I'm in charge of all outdated celebratory enforced merriment.
So I'm planning the bachelorette party. It's all going down in Palm Springs in the spring; the planning is moving along slowly…but only because all I keep doing is searching house porn on AirBnB and Vrbo. If you have any reccos on things to do, see, or eat while we're there, let me know in the comments. After all, a stripper only stays for like, 20 minutes, right? We've got a whole weekend to fill up.
TELL ME:
WHAT WERE YOUR FAVORITE FINDS IN NOVEMBER? 
Follow SG on Twitter