Summer Workout Style for Guys
Rev up your wardrobe, rev up your workout
It's almost comically easy to trick your mind. For instance? I've always found that getting excited about my workout clothes makes me that much more excited to work out. For that reason, we're tackling summer workout style today on Style Girlfriend.
Earlier this month, I came down with a stomach bug that lasted over a week. I couldn't handle anything beyond crackers and room temperature ginger ale.
If you're looking to get your own summer beach body in a more…traditional manner, listen up. I recommend an exercise routine with stylish workout wardrobe to match. Because sure, while you may lose weight in the kitchen (while turning green on the floor of it, in my case), you get healthy in the gym. All things considered, it's a much more strategic long-term solution than crossing your fingers for a stomach bug.
Personally, feeling good about how I look while I sweat is sometimes the only thing that actually gets me into the gym.
A smart and stylish summer workout kit is all about moisture-wicking fabrics for compression leggings, not-too-short shorts, and slim-fitting shirts. Plus, lightweight sneakers that look cool af.
Below, some inspiration for your summer workout style: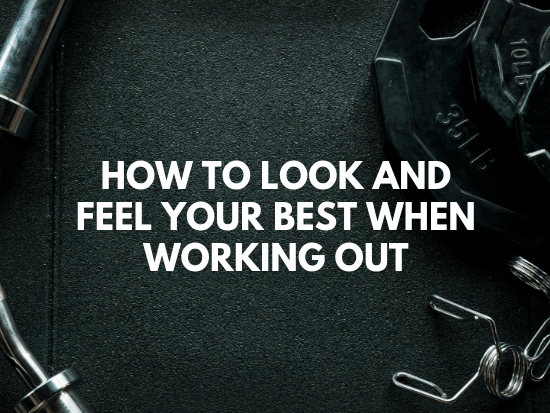 1. Consider compression leggings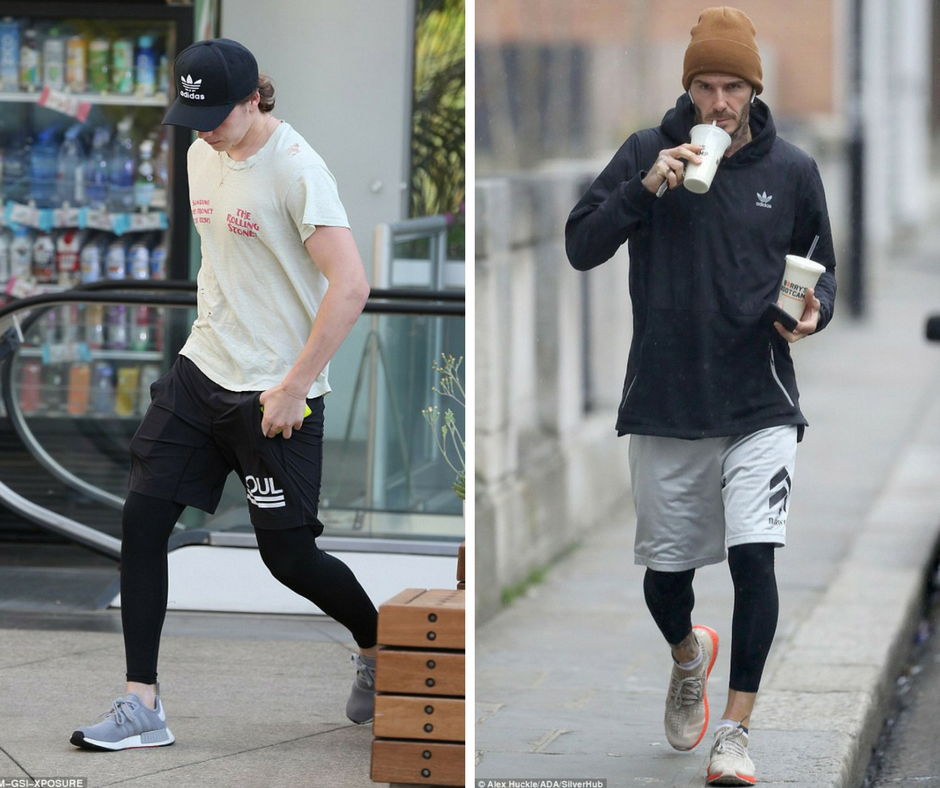 I have to admit. It took me a little while to come around to the "compression leggings under workout shorts" look on guys, but now I'm all in. I think it's because for me, I like to wear as few layers as possible when I'm sweating – seriously, I can't even wear tights to run when it's above 60 degrees out. But I know you fellas out there are maybe more modest than me.
According to Men's Health, the benefit of wearing compression leggings to work out "is that it compresses your muscles to keep them supported and contained, and improves circulation by squeezing blood back toward the heart."
Leggings under shorts are also a great option for guys who may be insecure about their bodies for one reason or another. No judgment; we all have our "thing" when it comes to how we look. What's important is that you don't let it keep you from achieving your fitness goals. And hey, if you wind up looking as cool as the Beckham clan above, that doesn't hurt either.
All I'm saying is, if you've been curious about this "leggings under shorts" trend for awhile now, you've got the #SGapproved blessing to try it out.

2. Dark colors Are a Go
While in past years, my workout clothes have been the one bright spot – literally – in an otherwise mostly black (I know I know, I'm a NYC cliche) closet, right now I'm feeling dark colors for workout wear. Like Joe Jonas, JT and Kanye West above, there's something stylishly utilitarian about more serious hues (with maybe a pop of pattern here or there). I don't know..maybe it's the times we're living in?
Maybe it's the slimming effects. Maybe a workout wardrobe full of spy-colored clothes makes us feel like badasses.
Whatever it is, for now, the hi-vis exercise gear is being pushed to the back of the closet in favor of dark colors.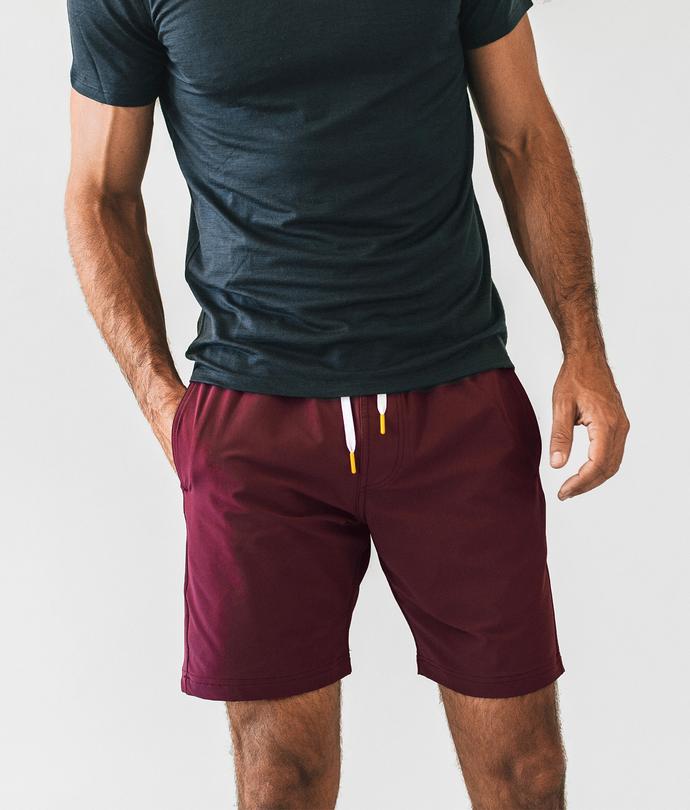 3. Nail the fit
You don't have to sacrifice utility for fit or style in the summer. In athletic clothes that form to your body, you're better able to track your movements, ensuring proper form, and, y'know, look good doing that last set of lunges while you're at it.
Opt for a versatile pair of shorts that's easy to coordinate with the rest of your outfit and could even transfer to street-wear.
Thanks to a nearly endless parade of new and interesting men's athleisure brands like Olivers Apparel, Rhone, Four Laps, Public Rec and more, you've got plenty of options to find your perfect fit.
Workout shirts, too, have gotten better than ever. Whether you're a sleeves or a tank guy, just be sure you're sporting a top that's antimicrobial and moisture-wicking fabrics for every layer.
That, and a pair of shoes made for the type of exercise you're doing, and you're good to go.
// Shop #SGapproved summer workout style //
As for what to carry all your gym stuff in?
Well, it depends on one thing. Location location location.
Do you live in a city where you drive a car to work, and park in a dark, subterranean garage? Where the closest thing you get to human interaction before you hit your lobby is talking back to the morning drive-time radio DJ?
If that's the case, then by all means! Live your best life with a functional sporty af gym bag with a huge logo splashed across the side in florescent, metallic colors.
Because if you're leaving that thing in the backseat of your car, no one really cares what it looks like.
However, if you live in a big city where your commute is more public, it makes sense to be more studied in your look.
Think about it this way – if you saw a woman on the subway one morning in a lovely dress, hair all done up, makeup just so, and….a big pair of ugly orthopedic sneakers on her feet? Yeah, not so cute.
When function overrules fashion, it can throw off your whole lewk.
Especially when the offending item is so at odds with an otherwise stylish outfit. Like those big ol' nylon shoulder bags toted by high school soccer players and adult gym rats – it kind of ruins the overall "grown man" vibe you've put together with the rest of your ensemble.
Now, if I lived in a driving city, I'd be al-l-l-l up in my Uggs or some such hideous-but-comfy shoe while driving to and fro, with a quick change before I got out of the front seat.
Heck, I might even throw my gym stuff in a backpack if that's all I had around. Alas, I live in New York (not a sentence I say too often – I don't think there's that much "alas" about this city), it's worth my while to be a bit more "on" while getting where I'm going. It's the same for guys. You never know who might be looking.
If you're currently in the market for a gym bag, it just makes sense to invest in a stylish and durable duffel bag, no matter where you live. 
It's much more versatile than a sporty gym bag – where else can you use a shoulder bag with a Nike swoosh the size of your head outside of the gym? But a buttery leather weekender bag? You can take that thing anywhere you go, no dark parking lot required. Something simple, like this one from Topo Designs is perfect.
Looking for more ideas and tips to ramp up your workouts? Get the skinny on TRX classes and the lowdown on popular-with-the-ladies barre classes.