What to Wear to a Job Interview: Guys' Outfit Ideas
You got in the door. Now it's time to show up in style.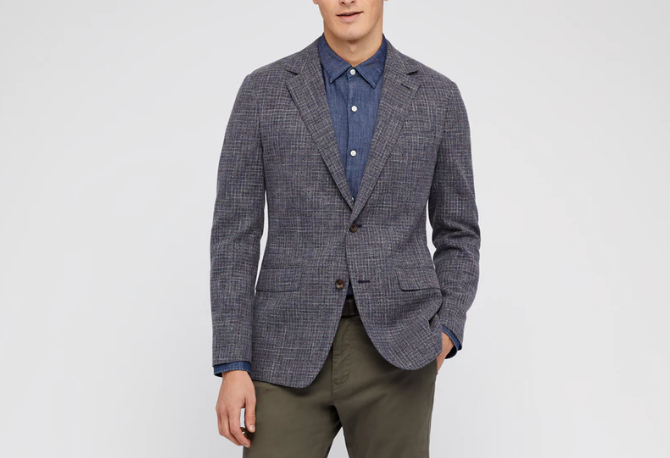 Welcome to Doing It All month! In June you're still getting sh*t done, even though you wish you could be a kid again hanging at the neighborhood pool all day, every day (no? just us?). So this month, we're covering everything from looking your best for job interviews, to nailing the perfect off-duty outfit with shorts.

Figuring out what to wear to a job interview can be tough. Whether you're a recent (or soon-to-be) grad, or you're simply itching for a new challenge, it's time to upgrade your interview attire.
---
Graduating? Here's everything you need for a $500 post-grad wardrobe.
---
Below, outfit ideas for what to wear to a job interview: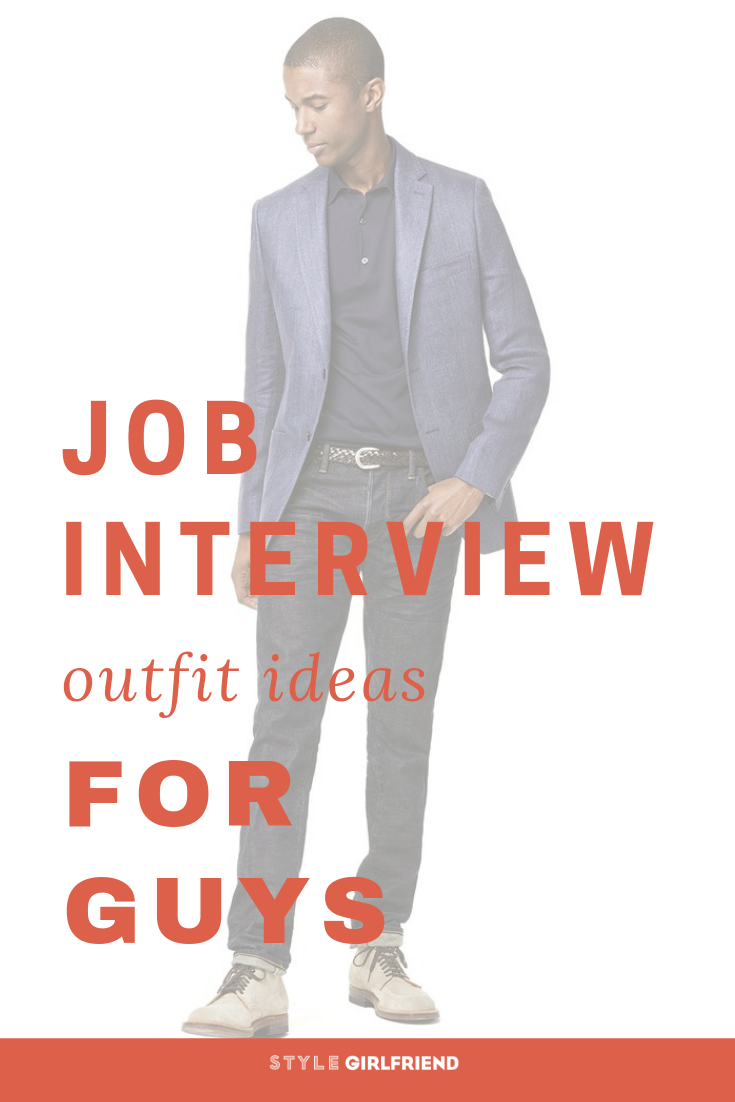 But first, the most important question…and the one we hear most often:
"Do I always need to wear a suit?"
Nope, but that doesn't mean you don't need one! (Here's our tips on buying a suit).
We really love this advice from Vogue's editor-in-chief Anna Wintour. She says not to wear anything new to a job interview. Of course, she's specifically referring to interviewing at Vogue, where a strong sense of fashion is truly important to an editorial role, but we like this tip for all job seekers.
Think about it: Do you want to be distracted wondering if you remembered to cut the tag off the sleeve of your suit, or do you want to be rehearsing your answer to "What's your biggest weakness?" ("Oh, sometimes I just get so caught up in a project and work too hard…"). Feeling comfortable is part of feeling confident, so it's worth taking time to figure out what you feel comfortable wearing that's also appropriate for the type of job you'll be interviewing for.
If you're not currently interviewing , it's as good a time as any to consider what that "comfortable-confident" balanced outfit is in your wardrobe. If you don't have one? Time to go shopping for a look you can start breaking in now.
What to wear to a corporate job interview: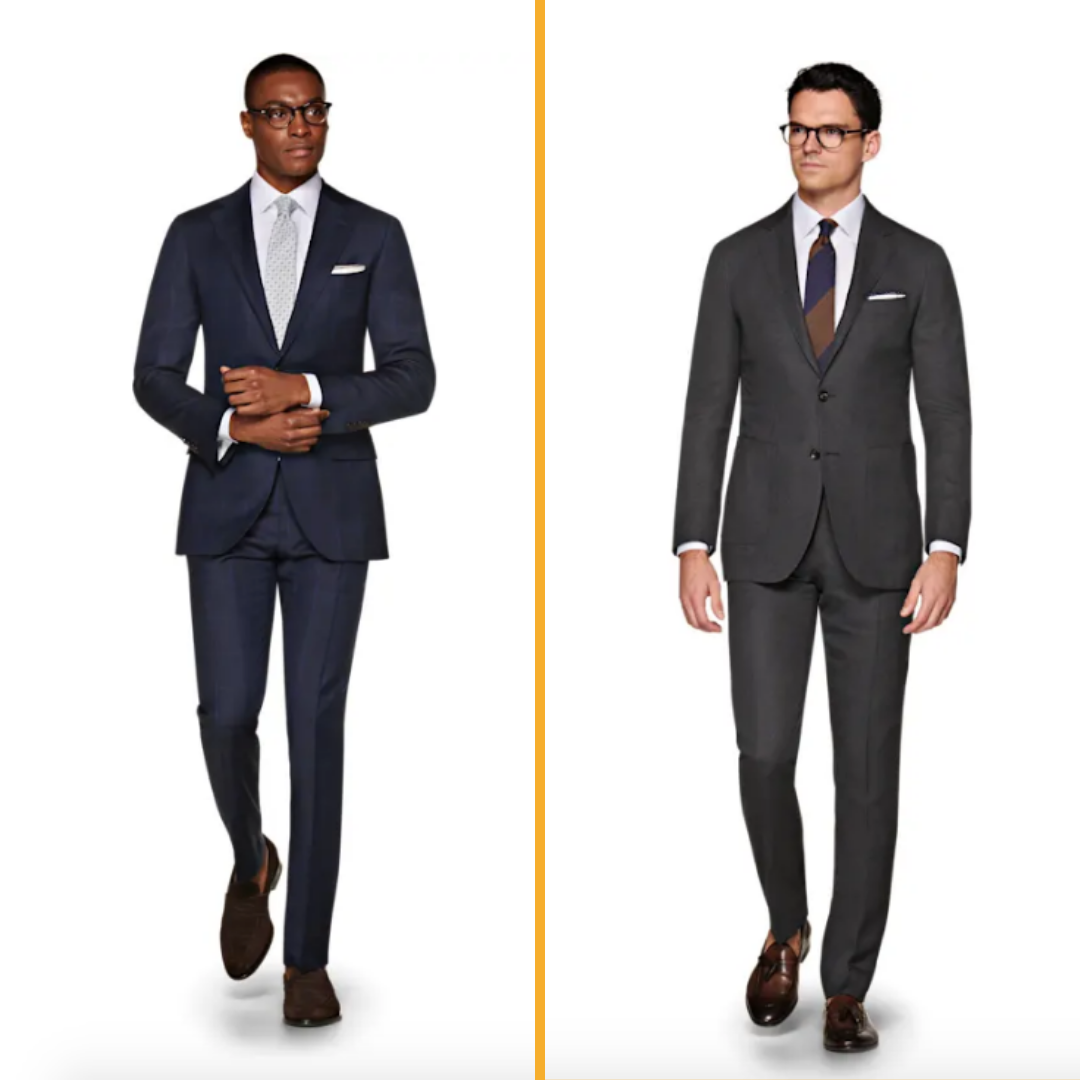 SG Says: A suit is the right choice for just about any corporate position available. For now, scoop up one in a 'wear it year-round' wool.
Especially for those guys just graduating college and adjusting from an extremely casual wardrobe…don't worry, suited up doesn't have to mean stiff or boring.
Small details like a watch you love (paired with a bracelet if that's your style), and an interesting shirt and tie combination will help you telegraph that you're not going to be just another cog in the corporate machine.
> Check out 10 #SGapproved interview tips
What color should your suit be?
Yes, the world is becoming a more casual place, but generally speaking, you can't go wrong with a charcoal or navy suit and simple accessories. It's a tailored blank canvas you can dress up or dress down.
While you won't be docked for sporting a patterned suit, you'll get the most bang for your buck with a classic option. Shirts and ties are where it can get a little tricky, but it's also a great place to shine. A crisp white or light blue dress shirt is always a welcomed addition to your foundation, though you can stand out with a little personality in a gingham shirt and knit tie combination. Finish your look with minimal accessories for a winning first impression.
What to wear to a job interview in a creative workplace: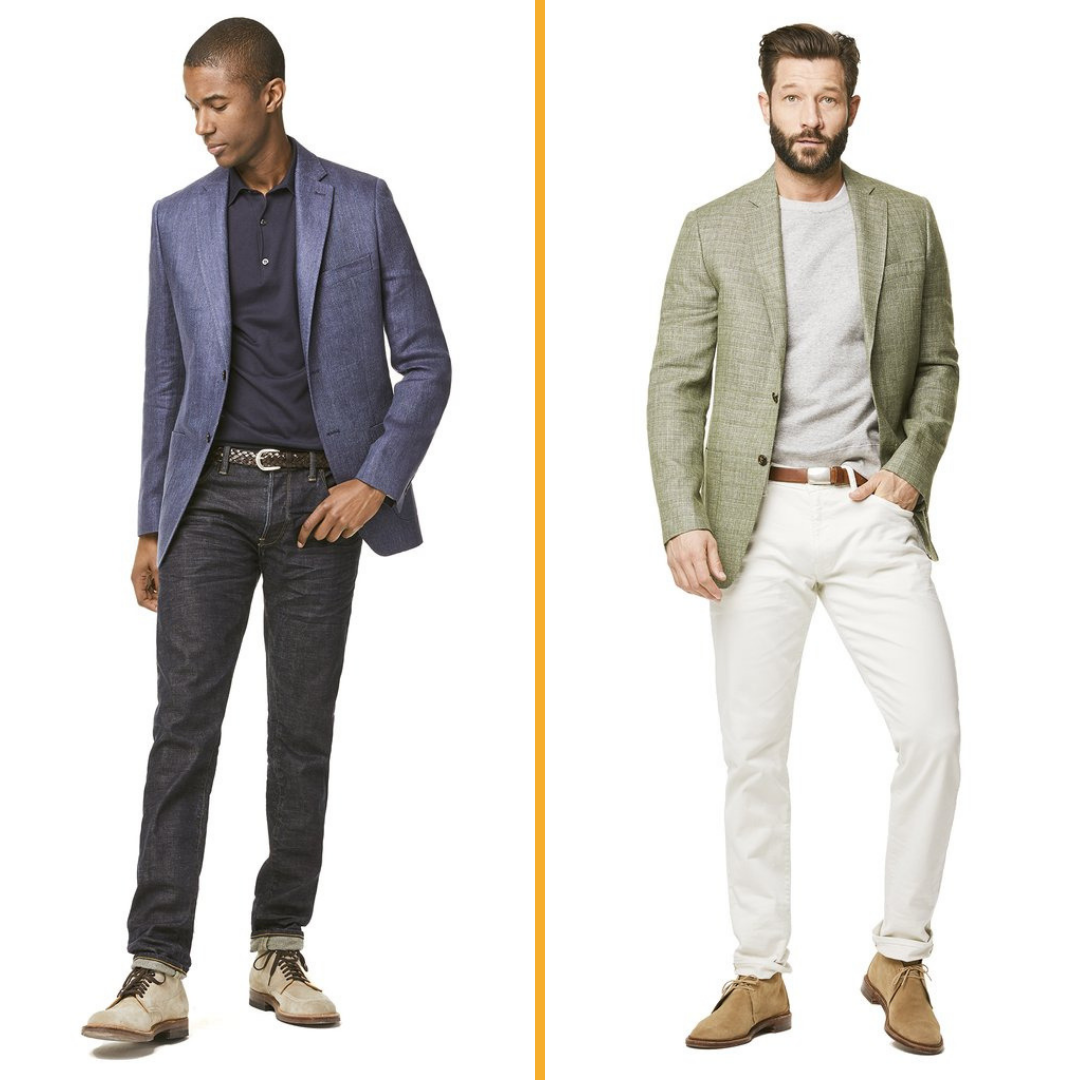 SG Says: The guy headed into a creative industry can afford to get a little funky with his interview attire – think: a sport coat and dressier chinos or even dark rinse jeans.
We like what The Art of Manliness calls the "one step higher" rule. You want to dress one significant level of formality higher than you would for a day on the job. That means, wear an outfit that the person who'll be interviewing might wear to a big presentation with a client, or a new business pitch.
The above looks are great examples of how to look extra-put together in a casual business environment. You'll note it doesn't take much! A blazer over a polo shirt. Lace-up boots instead of sneakers, and you're pretty much good to go.
In these outfits, you can even afford to save some gas and bike to the office space! Just go slow so you're not sweating when you get there.
What to wear a college internship interview: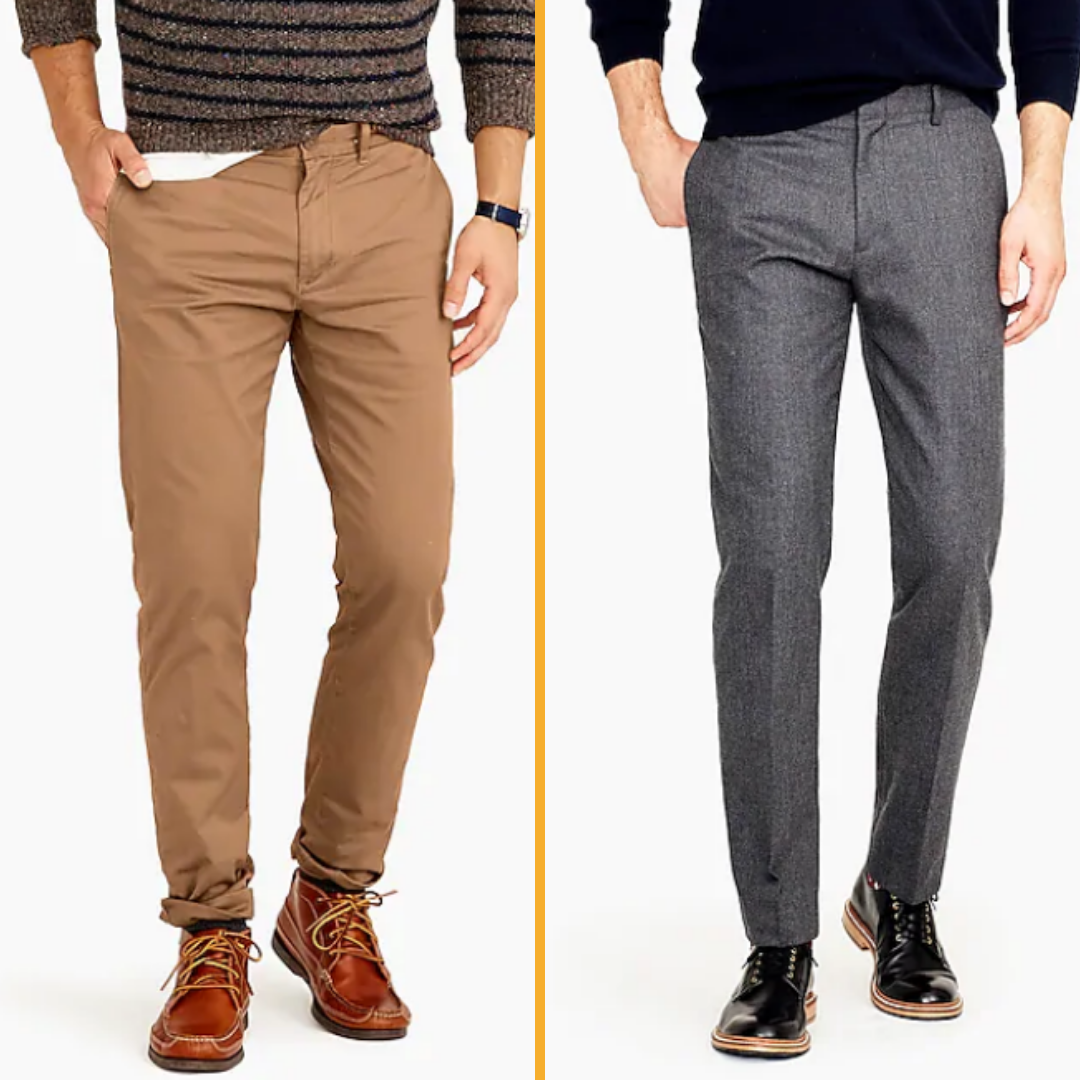 SG Says: If you don't have a suit yet (and don't worry, you really don't need one…yet), you can still look grown up and pulled together.
As you can see from the creative workplace interview attire above, you don't necessarily have to wear a suit to land your dream position. A sweater with an oxford shirt underneath looks contemporary and professional, as does a shirt and tie with dress pants but no sport coat.
Plus, dressing too formal might signal to your interviewer that you don't really know how to "read the room" for the work you'll be doing at the campus radio station midnight to 4am shift.
Final outfit tips for a job interview
Lose any loose papers. Stick to a classic leather portfolio versus anything nylon or of the backpack variety.
Put your best foot forward…literally. Shined shoes make a notable difference and you can preserve your shoe shape by using shoe trees when you store them.
Focus on fit. If made-to-measure isn't an option, it's worth a trip to a tailor to ensure you get the most out of your outfit, from the silhouette of your sportcoat to the hem of a pair of chinos.
Make sure you're clean shaven or properly groomed. While facial hair is generally acceptable these days, take special care while preparing for the interview with your grooming to ensure that you look polished and not raggedy. If you're unsure of how your facial hair looks and aren't married to it? Err on the side of clean-shaven.