Style Girlfriend Looks Back: How I did on my 2014 Resolution
My goal: cut the bull-should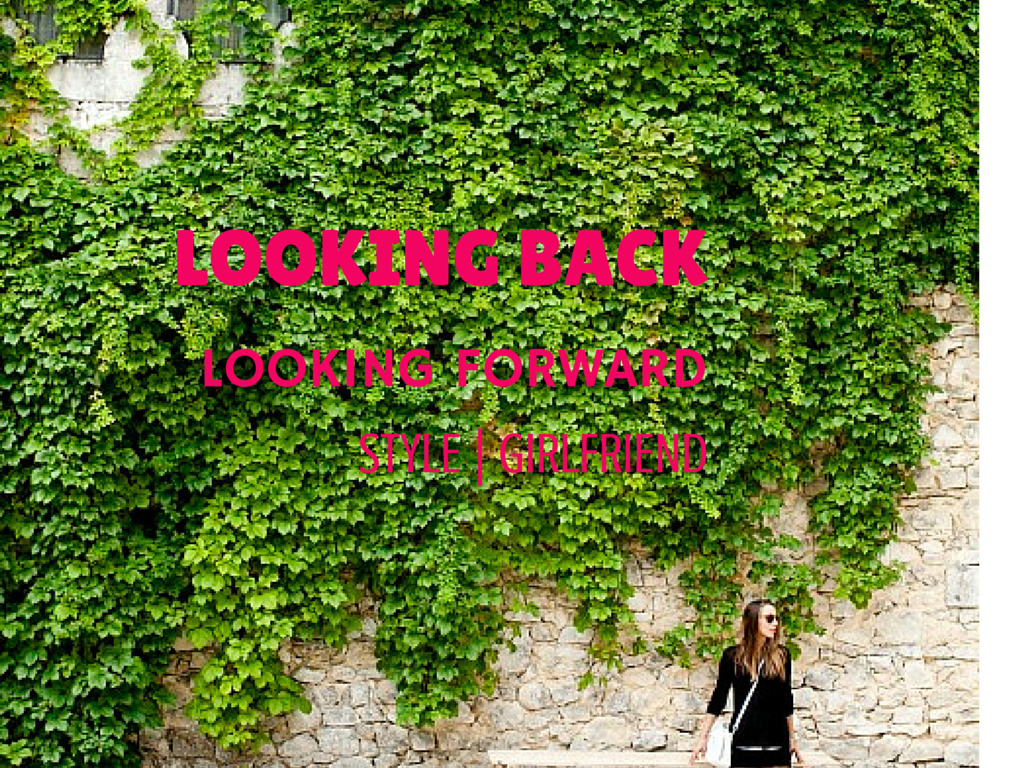 So, what was my 2014 resolution, and did I actually keep it?
Here's what I said around this time last year:
I could "should" and "shouldn't" myself to death. I don't want to anymore.

So 2014 is about changing the conversation, and refusing to accept the premise that "should's" get to get me down. To accept the good "should's" (that nagging reminder in my brain's calendar that I haven't called my grandma in over a month, for instance) and act upon it, and then to stop thinking about it. And for the less-useful should's (say, those life-efficiency apps I download then never bother registering), drop 'em altogether.

I want to appreciate and savor and experience what's in my present, not harp on a theoretical future, or obsess over a less-than-perfect past.
So how did I do?
Well, I am definitely working on it. I've actually managed to remove it mostly from my vocabulary, especially here on SG. Every editor or freelance writer I've worked with has eventually gotten the same note from me on copy: "We don't say "should" – no nagging my guy!"
Funny that I am so insistent that no one admonish you with "The 5 fall coats you SHOULD buy this season" but it's still hard for me to drop – if not the word itself – the sentiment from bopping around my brain so often.
I spent a lot of 2014 trying to sort through my own "should's" of body, mind, and spirt that I've racked up along the way. Lots of talking with licensed professionals. Lots of yoga. (Love the former, perhaps less well-suited for the latter: last Sunday I went to a yoga workshop focused on restorative movements. I got so annoyed that it wasn't as relaxing as I felt it was advertised to be that I stood up and walked out before the final namaste. Not so chill.)
After all that emotional churning, here's where I net out: I've been so focused that I should learn to be a less stressed-out, high-strung person that I may have lost sight of the truth – that I'm just kind of a stress-y, high-strung person.
And that's okay.
Because that tweaky part of me is also what makes me go gung-ho on introductions at parties because I never want anyone to feel left out, and that color codes my inbox. It's what made me start a business out of a good idea and a willingness to work longer and harder than anyone else thinking of doing the same thing. Being that person got me to where I am.
So as counterintuitive as it may sound, in 2015, I'm excited to shift my focus from self-improvement to SG-improvement.
After all, science suggests that – at this point – I'm pretty much who I'm going to be, but Style Girlfriend is still just a baby! Totally ripe for change. I can funnel my energy into making my business stronger, growing the community, and pitching more big ideas that could lead to really cool projects for you guys to learn from and enjoy, while experiencing far fewer personal "should's" raining down on me.
The thought of taking the microscope off myself in 2015 is actually pretty refreshing. Not worrying anymore that I'm not smart enough/good enough/strong enough to successfully run my own business, that I should be doing nearly anything else would be great. That I can leave that behind and just go do it already. Ahh, my shoulders are creeping down from hovering around my earlobes already.
Because real talk: those feelings of can't/won't/shouldn't are literally crazy, because I did a lot this past year that shows I 100% can run a business. I wrote a book. I curated and art directed a massive photo shoot culminating in a 7-week-long gift guide series, the largest creative undertaking on this site, ever. I hosted an event at Saks freaking Fifth Avenue where people showed up to meet me, despite a torrential rain downpour outside. Literally, real friends of mine who lived and worked in the area were like, "Nahh, but good luck!"
So I can run a business. Could I run it better? Sure, and I'm excited to cut the "should's" in the new year and just…do it. That means some more experimentation and tinkering on the site – I won't grow without trying some new things, and failing at probably more than a few. But I trust you guys will come along for the ride, and hopefully we'll pick up some more passengers along the way. We'll just have to ask them to leave their "should's" at the door.
Check back later, for my 2015 resolutions. and tell me:
How did you do on your 2014 resolution(s)?