The Best Men's Loafer Outfits to Wear Right Now
Slip into style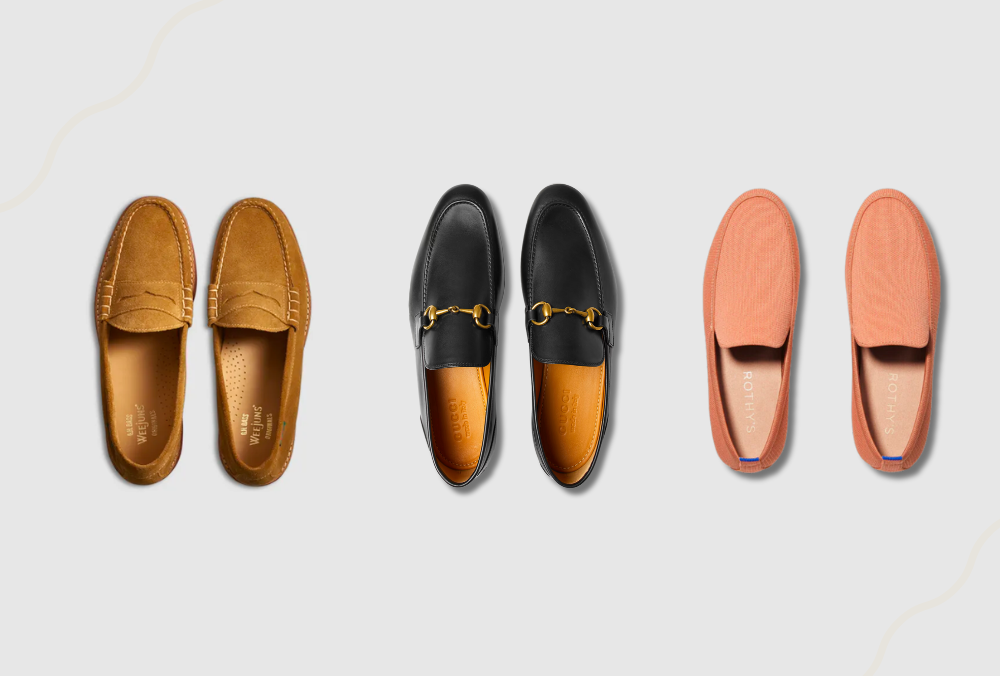 Spring is in the air, and with it, the opportunity to step up your footwear game with a stylish pair of loafers.
No disrespect to sneakers, but if you find yourself falling back on lace-ups too often, we've got you.
From classic penny loafers to modern moc-toe designs, there are plenty of options for a guy looking to add some sophistication to his step. So, why not slip into something a little more comfortable—and stylish—this season?
Let's dive into the world of men's loafers and explore all the different styles that are trending this spring.
Our favorite men's loafers at a glance:
Penny Loafers – These classic loafers have been around since the 1930s and are still popular today.
They feature a strip of leather across the top of the shoe with a diamond-shaped cutout, originally meant to hold a penny but now mostly decorative. Seriously, don't feel like you need to stick any change in there.
Penny loafers come in a variety of colors and materials, from black leather to suede, and at a range of price points.
Tassel Loafers – These loafers feature tassels on the front of the shoe, adding a touch of elegance to any outfit.
They're often made from leather and come in a range of colors, including brown and black.
Moccasin Loafers – These loafers have a more casual look and feel, making them perfect for spring and summer. They are often made from suede and feature a soft sole, which makes them comfortable for walking around town.
Horsebit Loafers – Made famous by Gucci, horsebit loafers have a distinctive design featuring a metal horsebit on the front of the shoe.
The tl;dr? There are plenty of different types of loafers for men to choose from!
Whether you prefer a classic style or something more modern and trendy, there is a pair of loafers out there for you.
Below, check out 3 stylish men's outfits to wear with loafers:
Casual Men's Loafer Outfit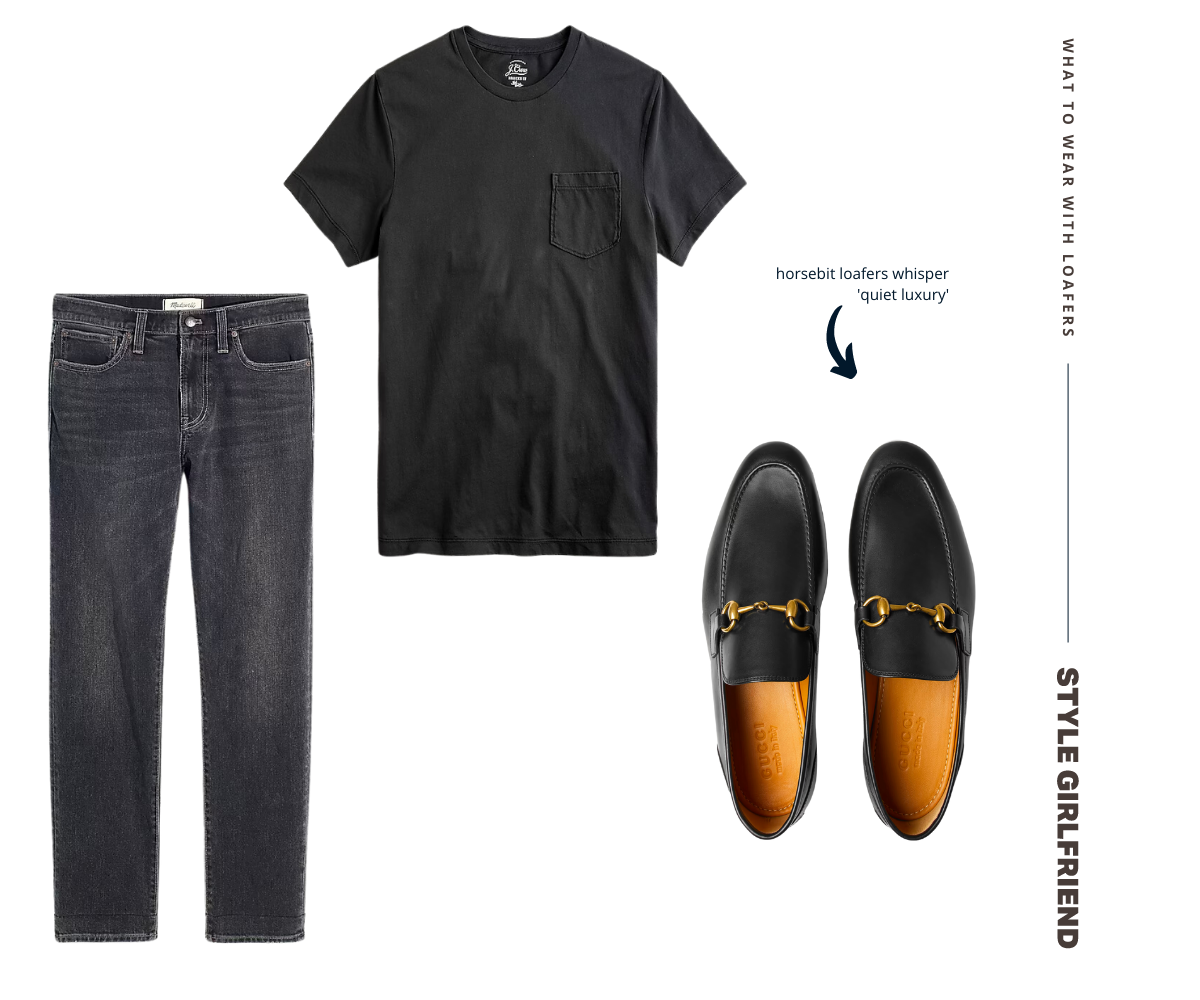 We are into the Succession vibes of this outfit. To channel the "quiet luxury" aesthetic in your own wardrobe, splurge on the Gucci Horsebit loafers, and pair them with a monochromatic combo of black jeans, and a black pocket tee.
Shop the outfit:
Classy men's loafers outfit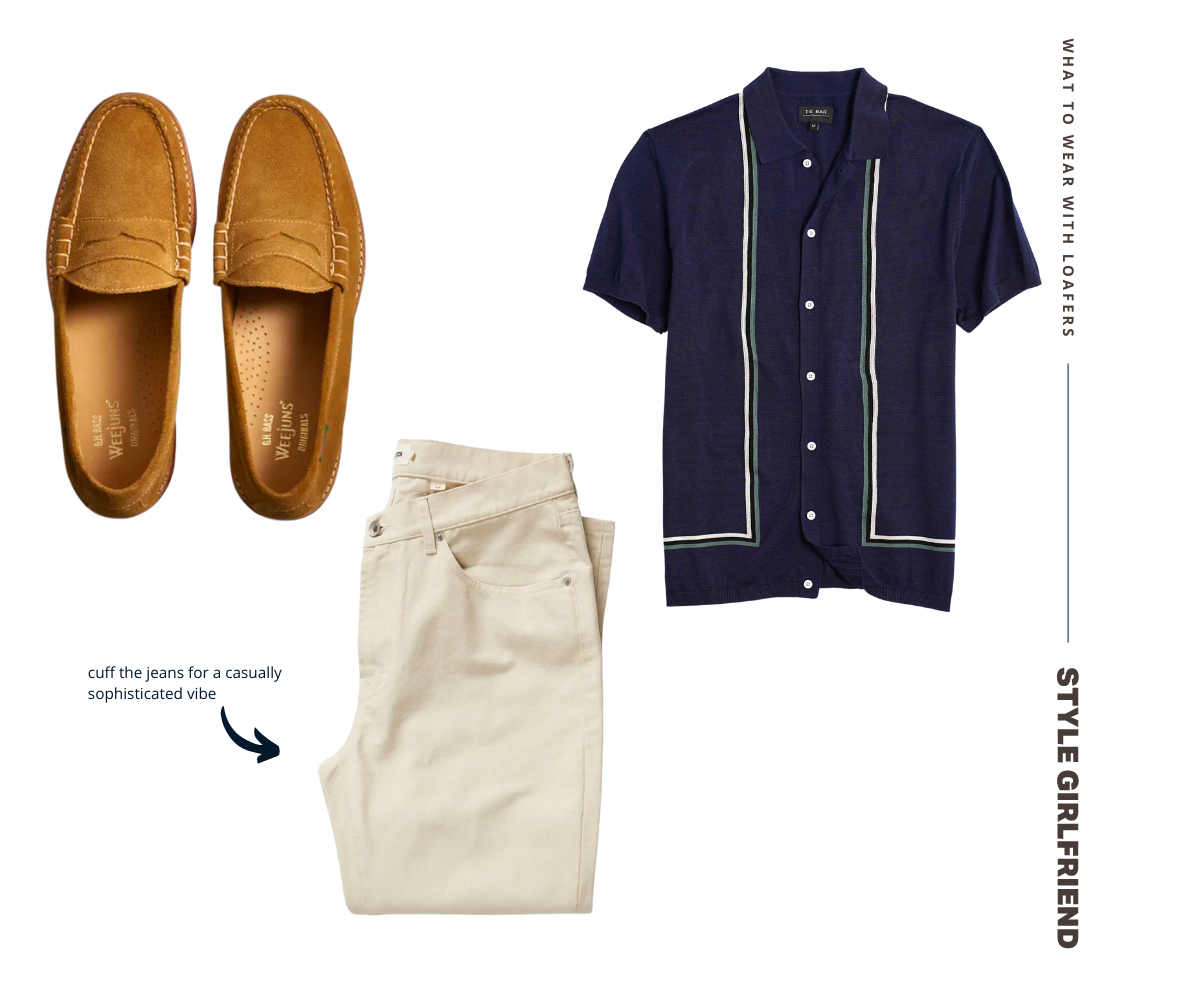 When it comes to achieving a stylish and sophisticated look, there are few combinations as timeless as suede shoes paired with a knit polo shirt.
RELATED: 5 Ways to Wear a Knit Polo
This classy loafers ensemble strikes the perfect balance between casual and refined, making it ideal for everything from weekend brunches to more formal outdoor spring and summer events.
Shop the outfit:
Men's loafers outfit with shorts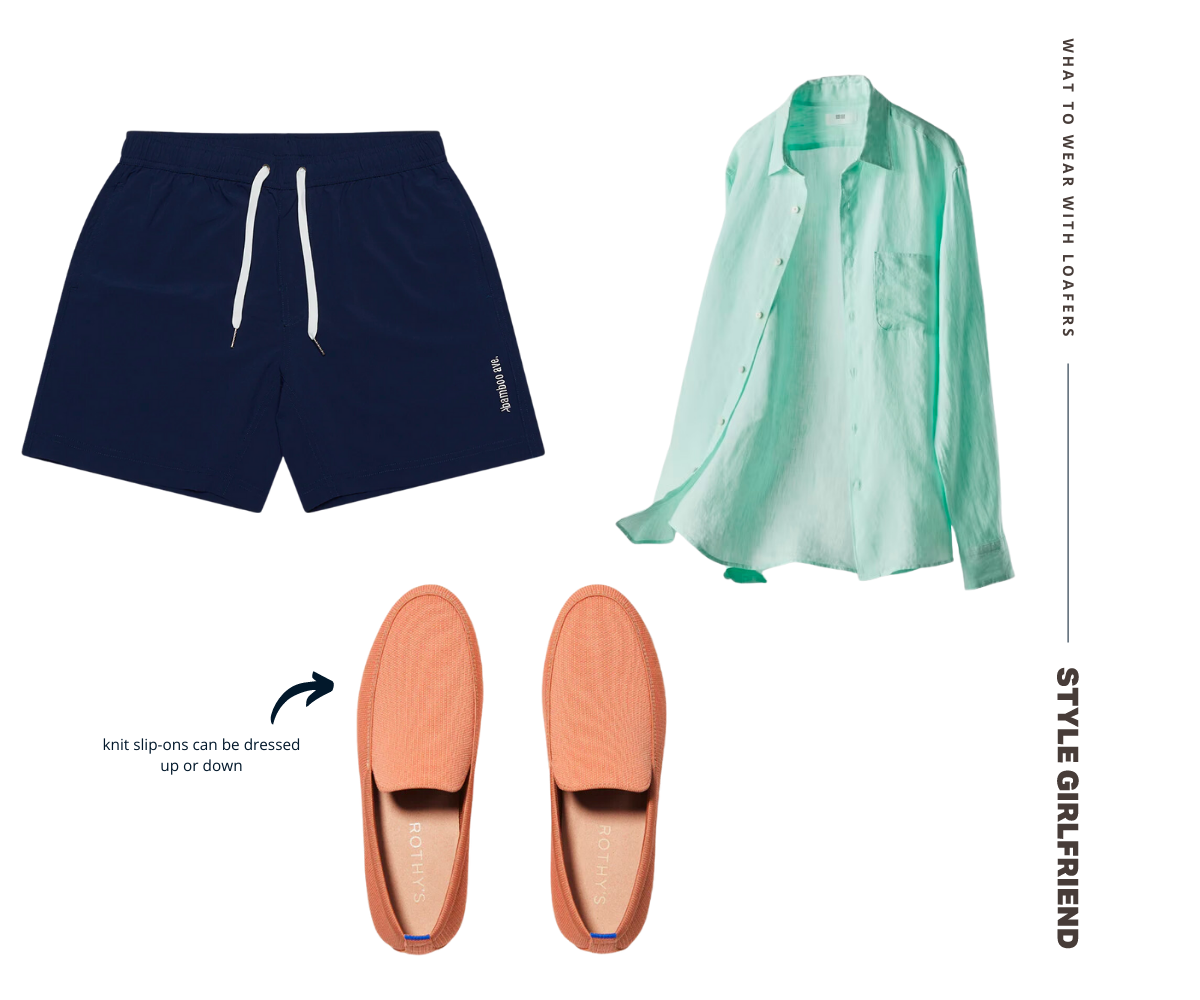 When the weather heats up, it's time to swap out pants for a pair of shorts and embrace a more relaxed, summery style with your loafers.
But just because you're dressing down doesn't mean you have to sacrifice style – with loafers, you'll look just right for everything from beach days to barbecues.
Shop the outfit:
Want more #SGApproved outfit ideas?