Style Roundup: Summer Weight Sweaters for Guys
Sweaters to go from sweltering days to breezy nights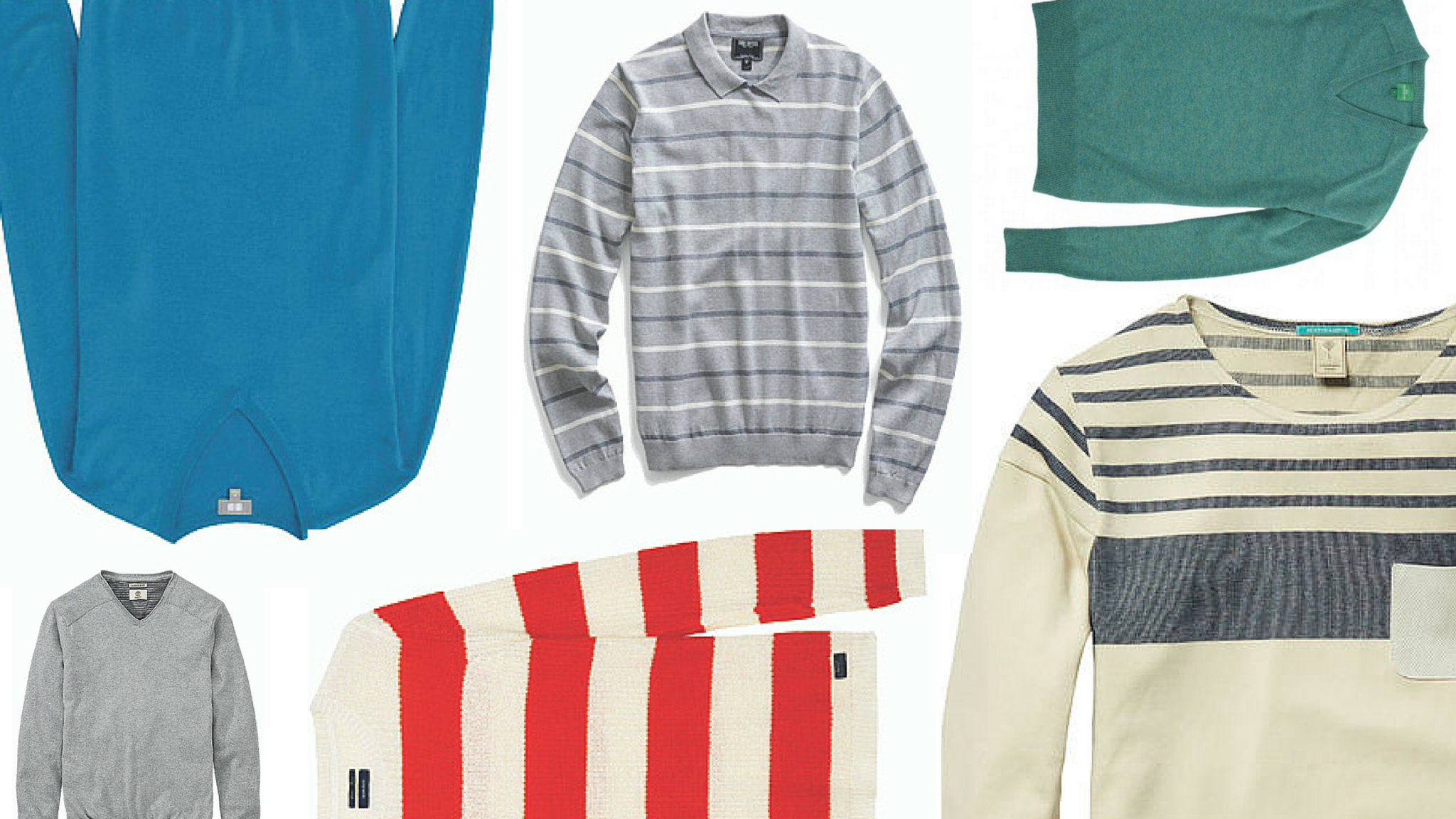 There's a strong case to be made for a lightweight sweater on a breezy spring night or even a day when you want to add a stylish element to your look without overheating. The versatility of a breathable sweater during summer definitely deserves some praise…and a spot in your closet.
What's the difference between a summer weight sweater and winter sweater?
As we put it over in a similar round-up for The Inventory, "Specifically, spring calls for a lightweight sweater in fabrics like cotton, linen and silk—you can have a sweater woven with a blend of all three, actually! These breathable, natural fibers make a knit just warm enough for those fleeting, perfect days before the heat of summer sets in."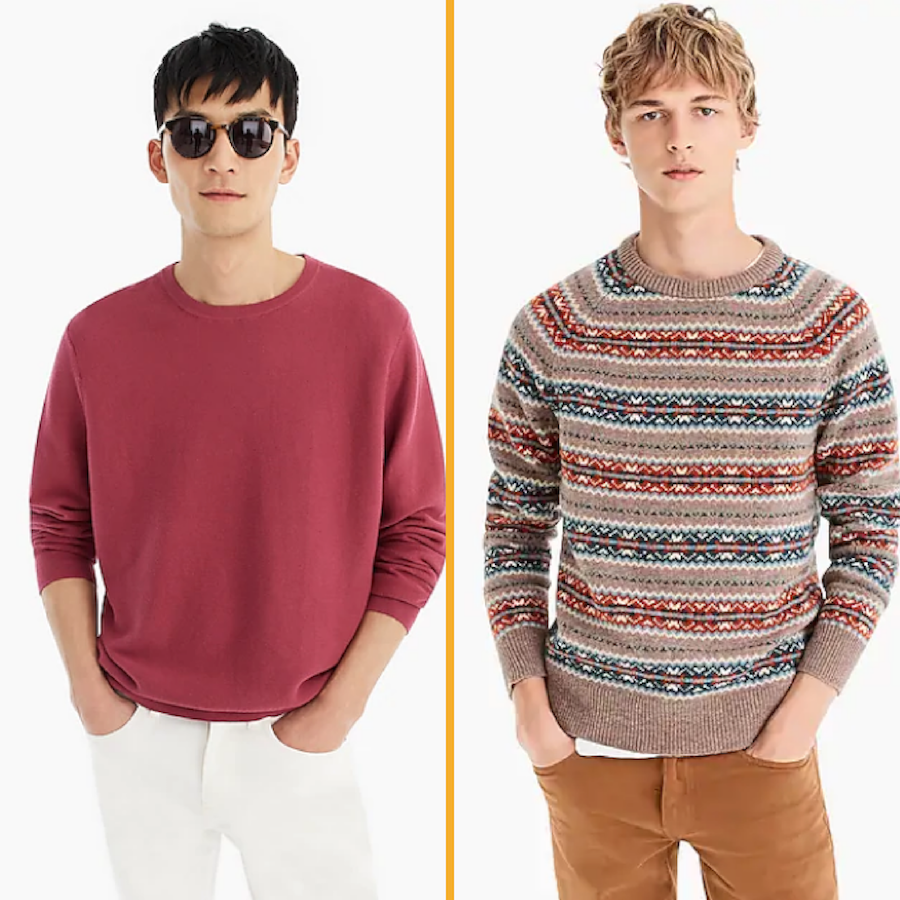 Contrast those materials with heavier fabrics like wool. Both sweaters above are from J.Crew. The one on the left is a cotton crewneck, perfect for summer. Notice the model isn't wearing anything underneath (that you can see, anyway), and has paired the sweater with white jeans. On the right, a Fair Isle sweater with a shirt layered underneath and darker khaki-colored twill pants (that sweater would also look great with corduroy).
Notice the collars, and you'll really see the difference in weight. On the left, the thin summer sweater sits flush against the model's neck. The collar of the lambswool sweater on the right is much thicker in comparison.
What to wear with summer weight sweaters
You can easily swap in a lightweight sweater on the weekends when you'd otherwise wear a sweatshirt, or a light jacket over a t-shirt. Think: jeans (and shorts when the weather really warms up) with sneakers. During the week, you could layer a sweater over an OCBD at the office, or wear one with a crewneck t-shirt underneath with chinos or twill pants.
Pull on one of these summer weight sweaters for guys: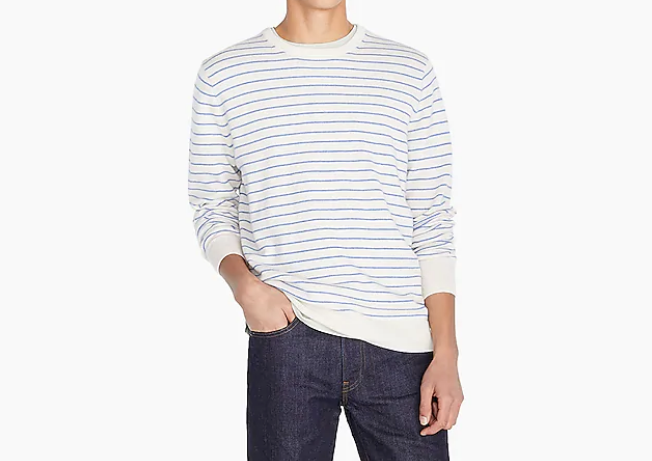 SG Says: Fabric choice will make or break your summer weight sweater. Go for cotton, linen, or super fine merino wool to keep you cool.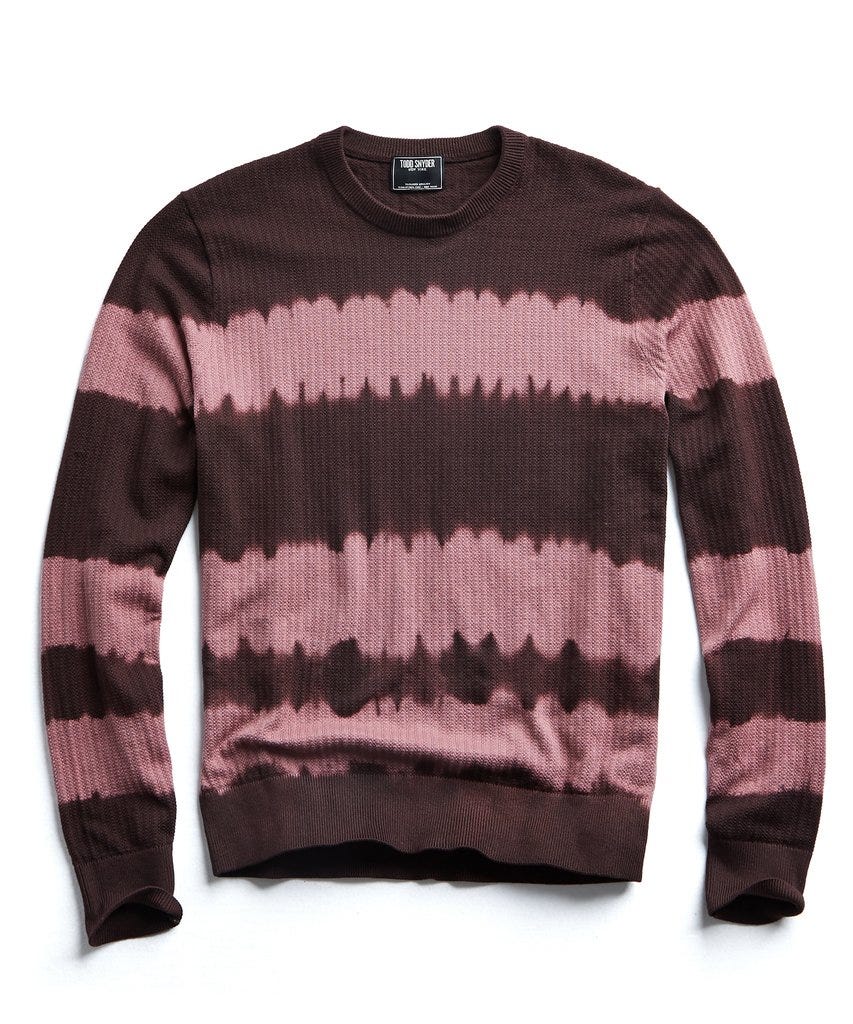 SG Says: Oh, did you think we were done cajoling you to buy some tie-dye this year? Nice try.
SG Says: A rollneck sweater in lightweight 100% linen. With sweater thinness comes responsibility…to layer the right way. Be cognizant of what you layer under your sweater because it will be much more visible. Perfect for easy layering from now through summer.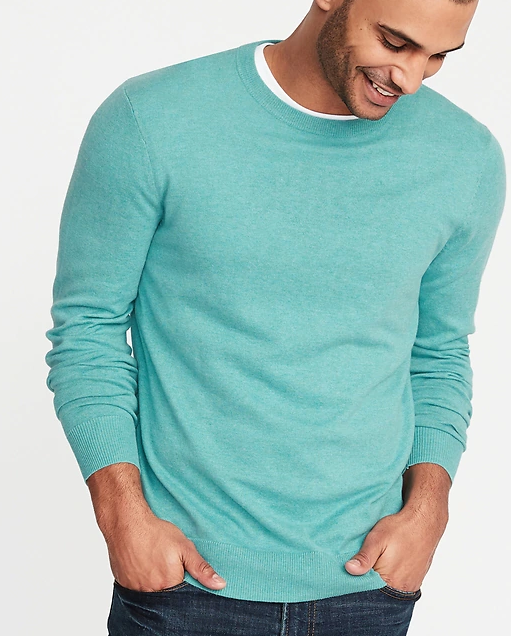 SG Says: You know SG HQ loves a good stripe for summer. Mix up the nautical style with a pocket and you'll have yourself the perfect weekend look.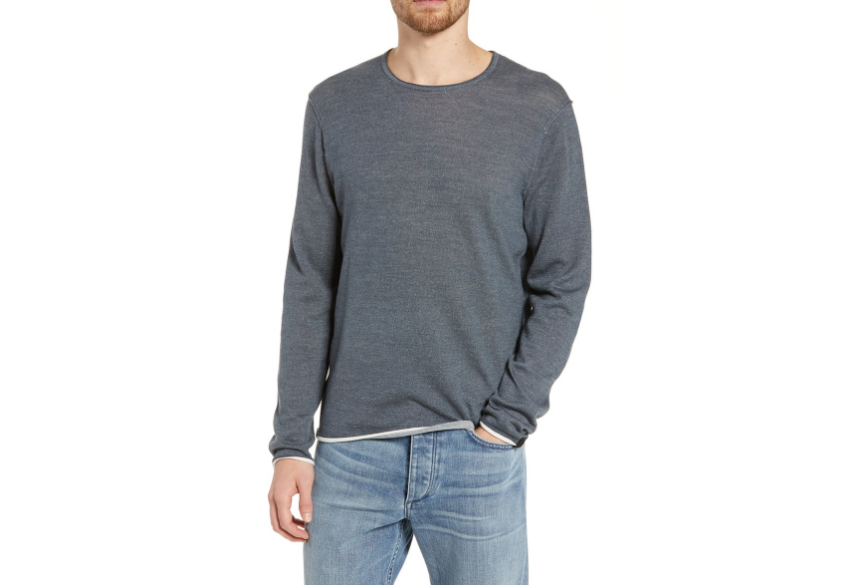 SG Says: A loose knit cotton sweater can flirt with the line of being see-through, so be sure to layer underneath.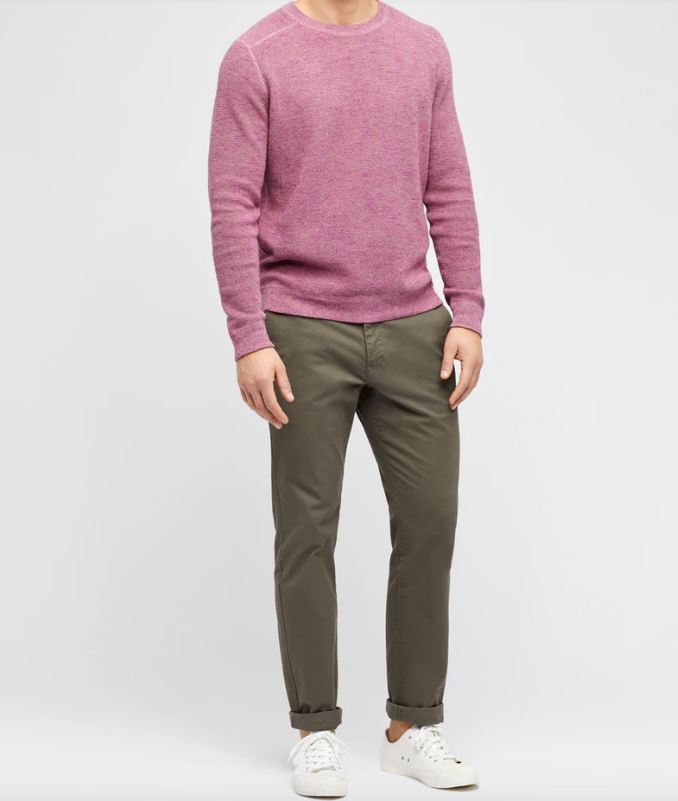 SG Says:Skip the OCBD and reach for a sharp t-shirt or a classic polo for a layered look that's also functional.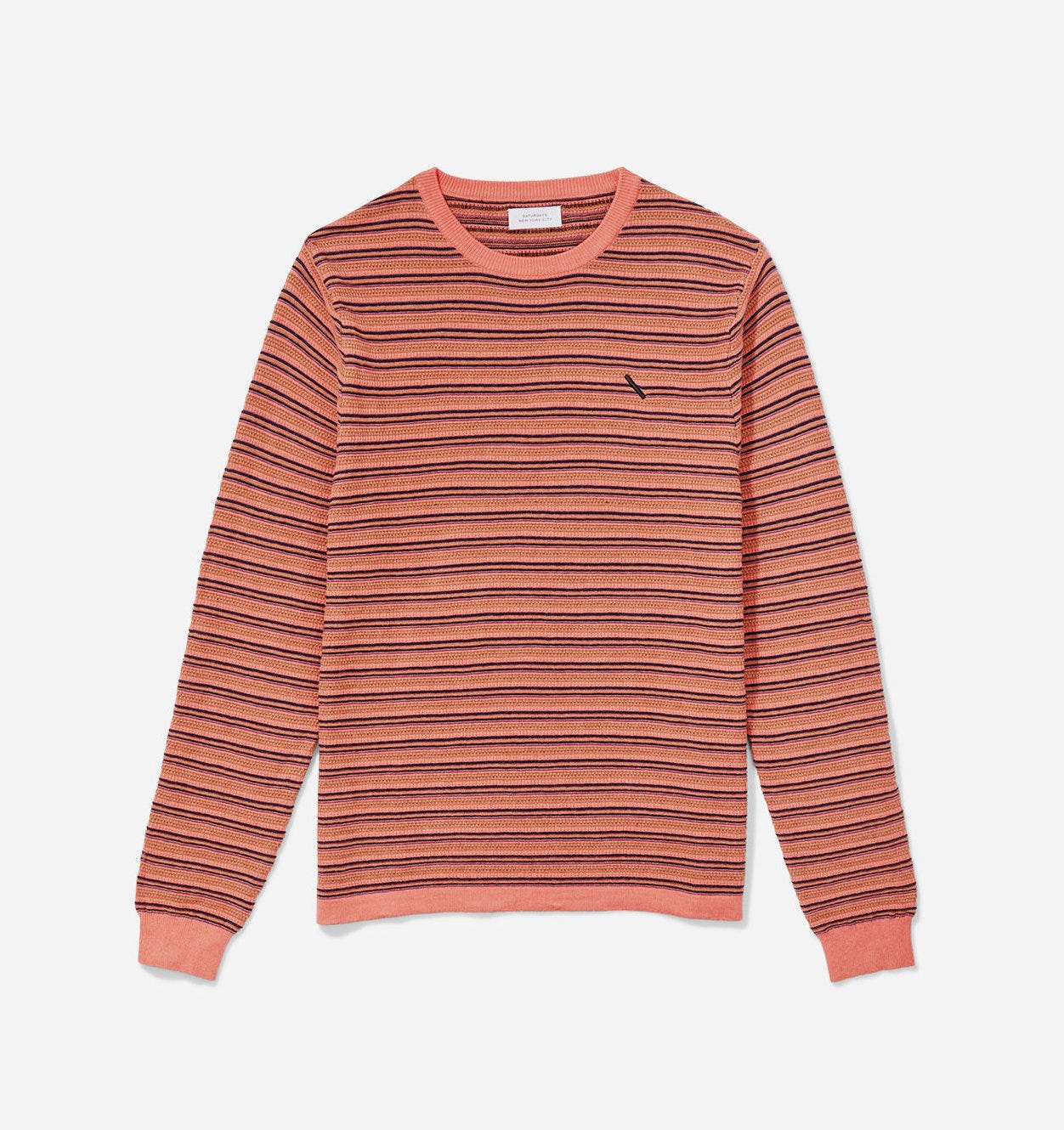 SG Says: Love the orange sorbet hue of this lightweight sweater from Saturdays NYC (check out outfit ideas to wear with orange here). Perfect over jeans, or with shorts once summer really gets started.