The Guy's Guide to Wearing Dark Green
Bring the great outdoors into your closet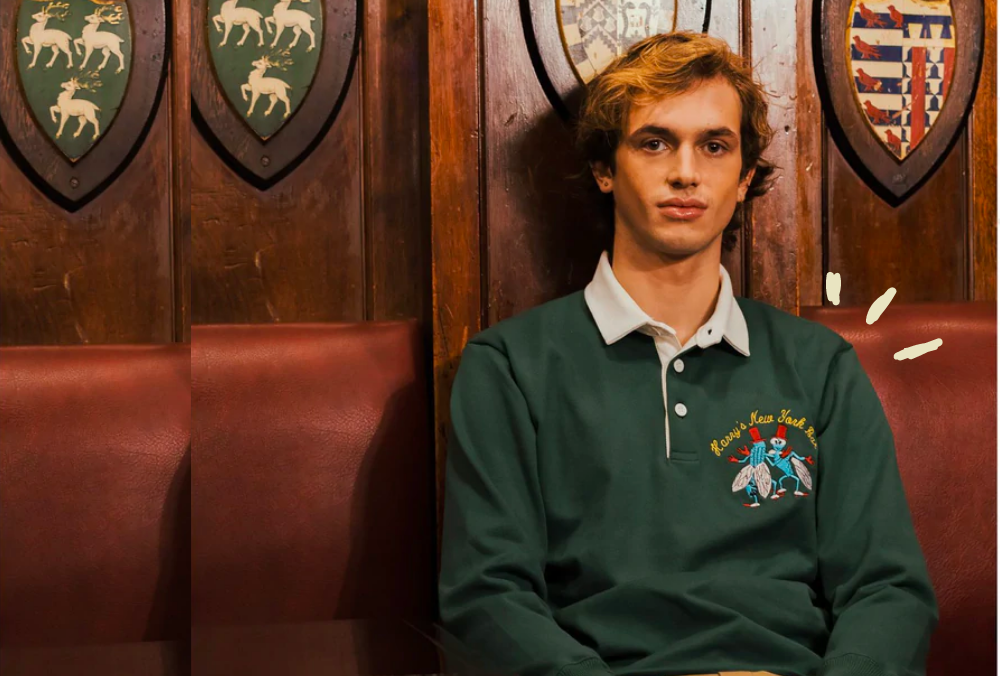 Prime your closet for more color with this series of guides for bold shades. SG HQ is breaking down how to wear stylish hues (like how to wear dark green!) with easy color combinations and outfit ideas for guys.
---
Catch up on bright blue, amber, lavender, army green, salmon, slate, orange, gold, teal, khaki, burgundy, red, cobalt blue, mint green, pale orange, yellow and navy.
---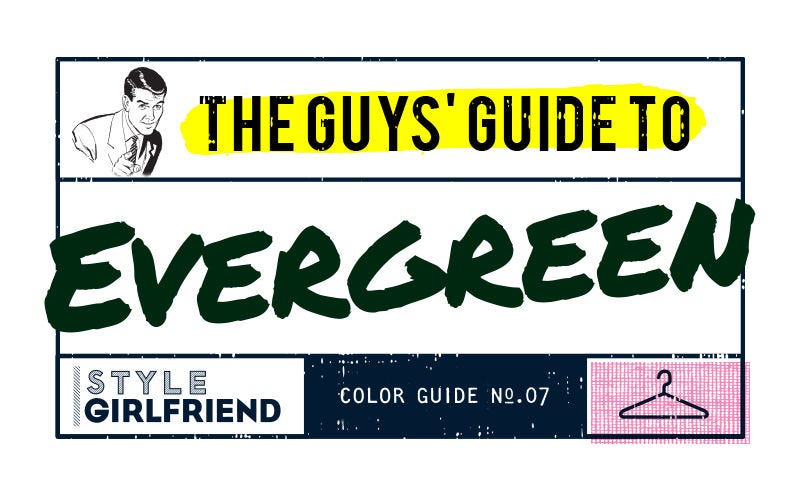 What color is dark green (aka what is evergreen)?
You might be thinking more along the wardrobe lines of palm tree green than colder weather varieties of the color.
But the truth is that evergreen, the dark, rich shade that's a subset of forest green, knows no season when it comes to ensembles. Particularly when it's paired with a more obviously summertime shade.
Green—which, by the way, comes from a combination of root words that mean 'grass' and 'grow'—is closely associated with nature and the great outdoors, but that doesn't mean that's where you've got to wear it.
Darker, rich shades of evergreen are ideal for everything from jogger pants (sweatpants' dressier cousin) and dress shirts to accessories and outerwear. So how can you work it into your closet? Don't worry, we've got the answers.
Below, what colors to wear with dark green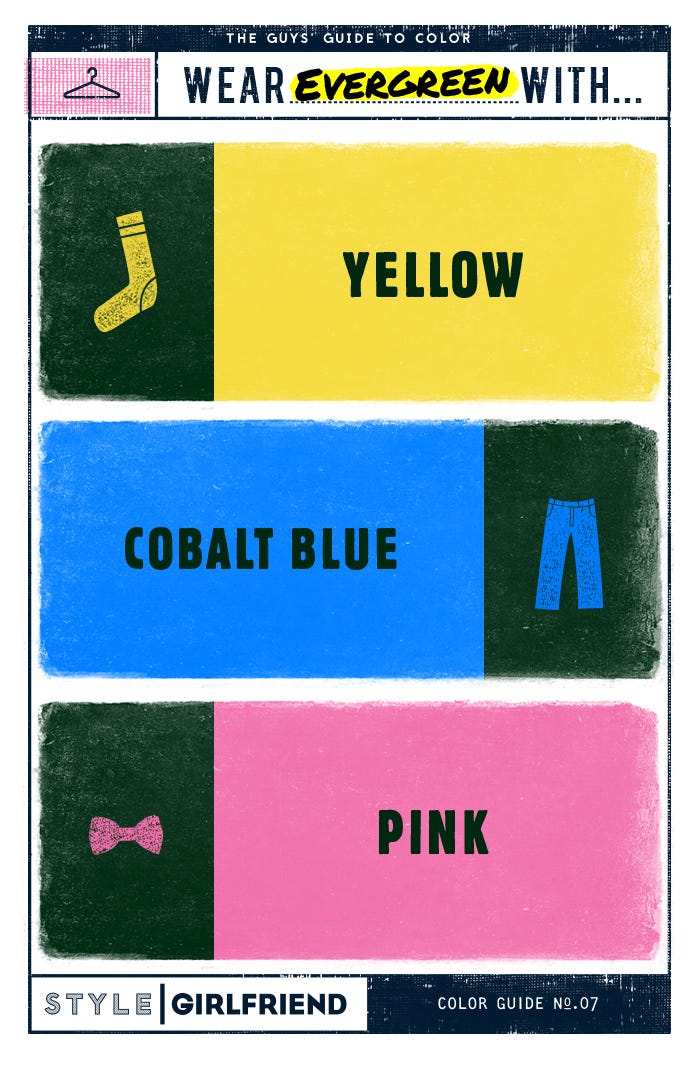 What colors go with dark green
First off, wrap your head around what dark green or evergreen actually is. Named for the trees that keep their color through the winter, the color is cool and a little demure, but not at all muted.
Think: freshly steamed kale (another kind of green you should consider working into everyday life), not forest rangers' drab outerwear.
Does the color work for you? Well, guys with more olive tones look great in evergreen.
But if you have more pinky-red and blue in your skin, it might make you look a little washed out, so you may want to consider a slightly brighter green that has less of a yellow base.
Once you've nailed the shade, you'll start to recognize it everywhere, from sunglass frames to socks. Our rec?
Look for one staple wardrobe item in evergreen—like a rain jacket, shorts, or chinos—and then keep it minimal everywhere else.
wear evergreen at the office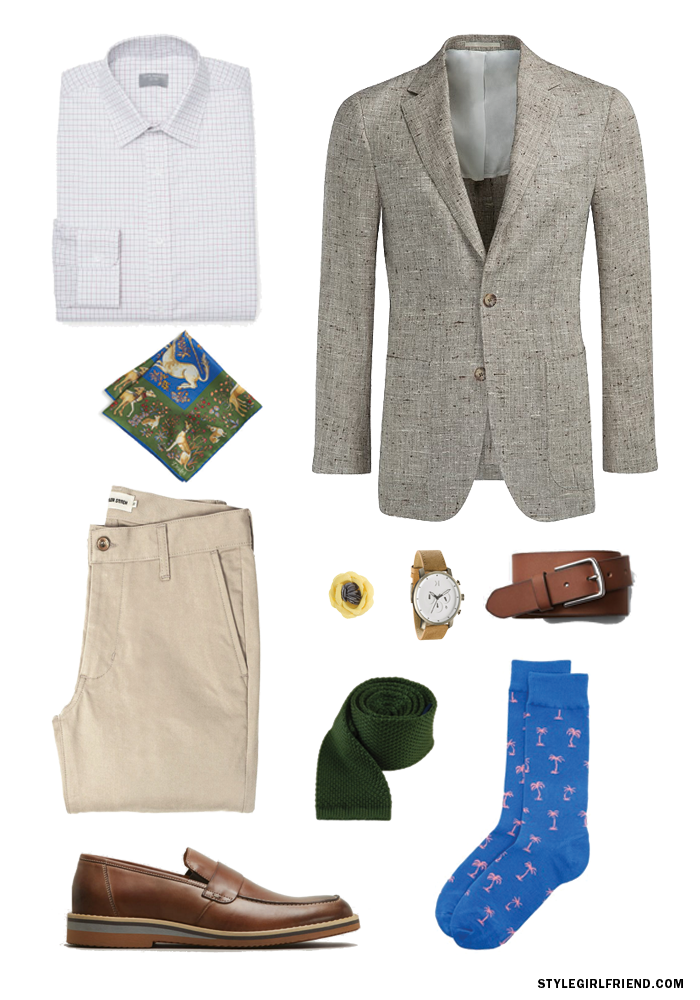 SG Says: With a simple tie and pocket square, you'll take a work look from sort of whatever to sophisticated and stylish.
wear evergreen on the weekend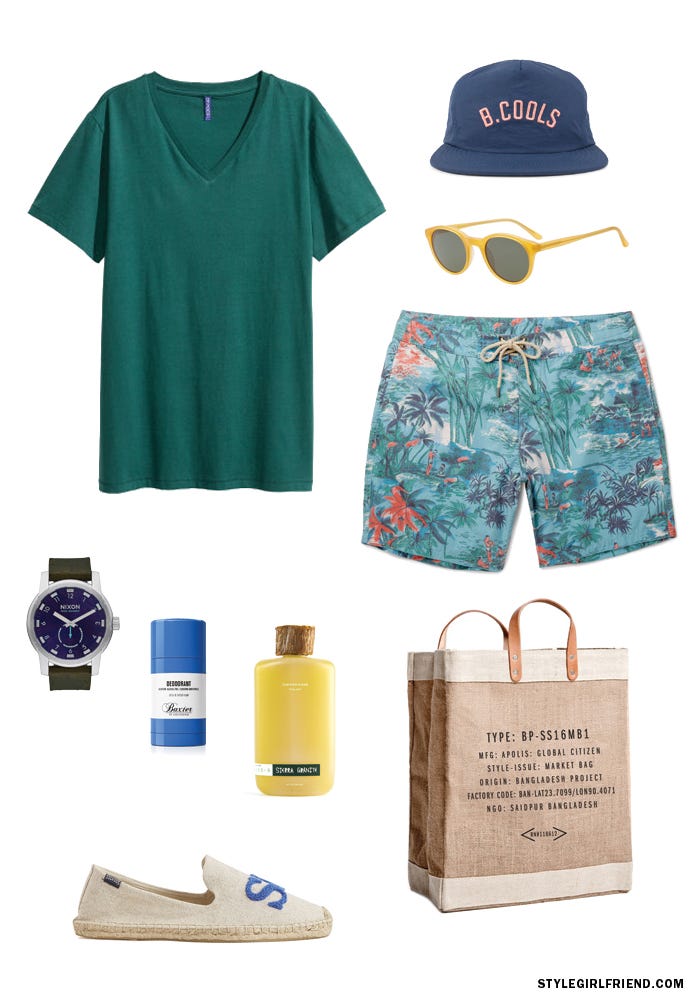 SG Says: There's an easy way out when it comes to pairing this particular color—throw it on with some amazing denim and call it a day.
Whether that means perfectly broken in jeans and a tee or a jean button up (extra points for sporting desert boots) is up to you.
How to wear an evergreen suit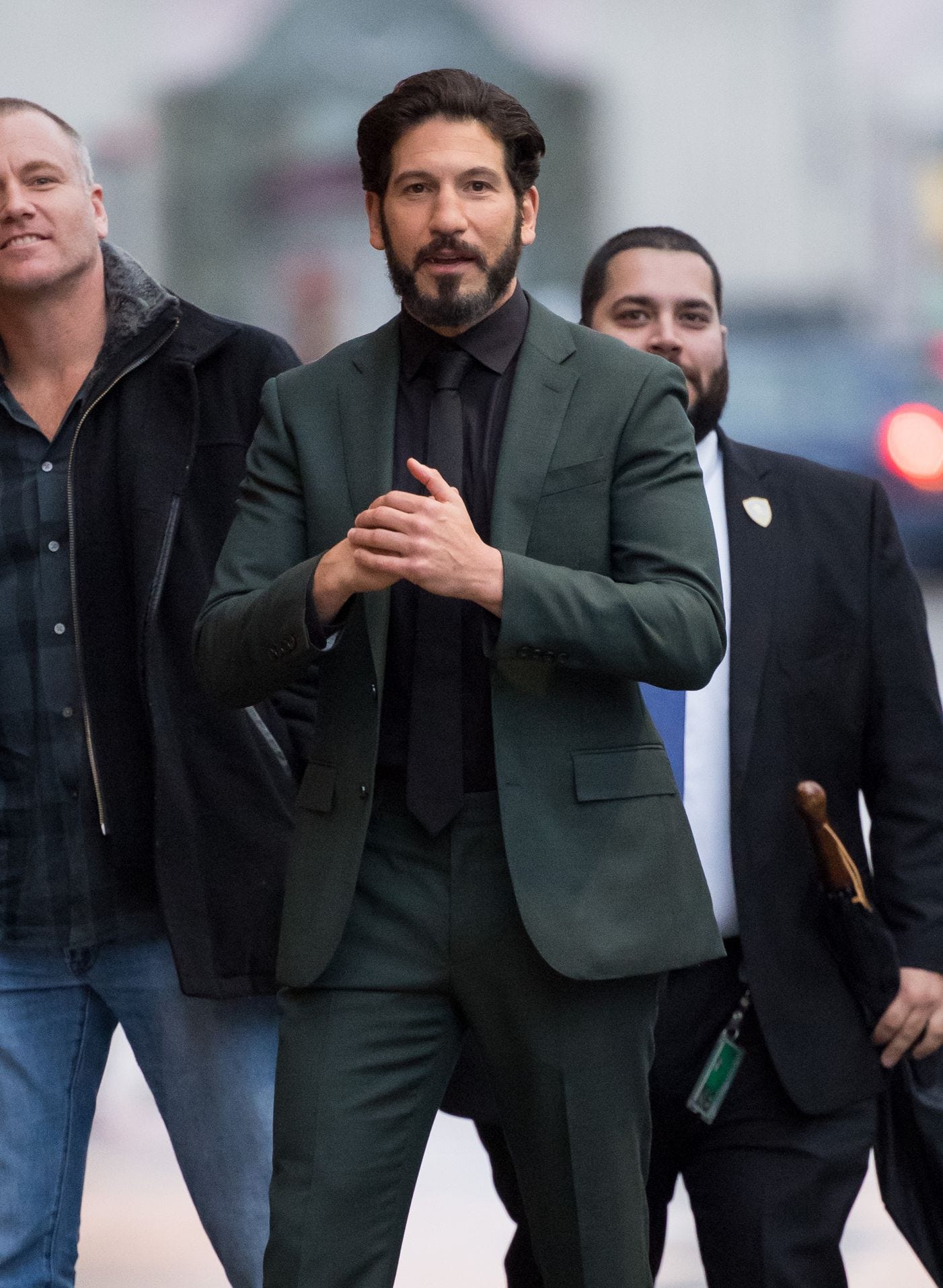 SG Says: Actor Jon Berenthal looks amazing in this suit that's far from ordinary.
While we don't usually love a black shirt/black tie combo, it works here because of the suit's unique hue.

But don't stop there! A pop of something brighter and lighter is going to take things up a notch and pull it all together.
We love evergreen paired with summery orange, mint, pink, and bright blue because they balance the color's 'off the mountain' feel with preppier vibe.
When to wear dark green
Great news! Dark green is a total go-anywhere color.
While we're not saying you should go get an evergreen suit like Berenthal's made to measure anytime soon (though we bet you'd look great in it!), we are saying that if you want to work an evergreen tie with a touch of sheen into your wedding dance card, do it.
And if you want to pick up an evergreen sweater to knock around town in for fall and winter, feel free to do that too—this color is your oyster.
Take shorts in the color to picnics in the park, to the office, to meet the parents…and to the mountains for some late-in-the-season skiing. Evergreen will be right at home there, too.
Shop #SGapproved evergreen to add to your closet
Add dark green to your color wheel with Team SG's help

Ready to level up your color game, but dread the thought of shopping for new clothes? It could be time to let Team SG shop for you!
In a 1:1 video styling session, you'll connect with a dedicated personal stylist and talk through your wardrobe goals.
From there, she'll create a style plan just for you to help you dress as the best, most stylish version of the awesome guy you already are!
She'll also help you figure out how to wear your new clothes with the things you already own.
Ready for a style game plan that'll save you time, energy, and your sanity? Learn more here.
***