5 Fall Trends You Can Definitely Pull Off
New styles with staying power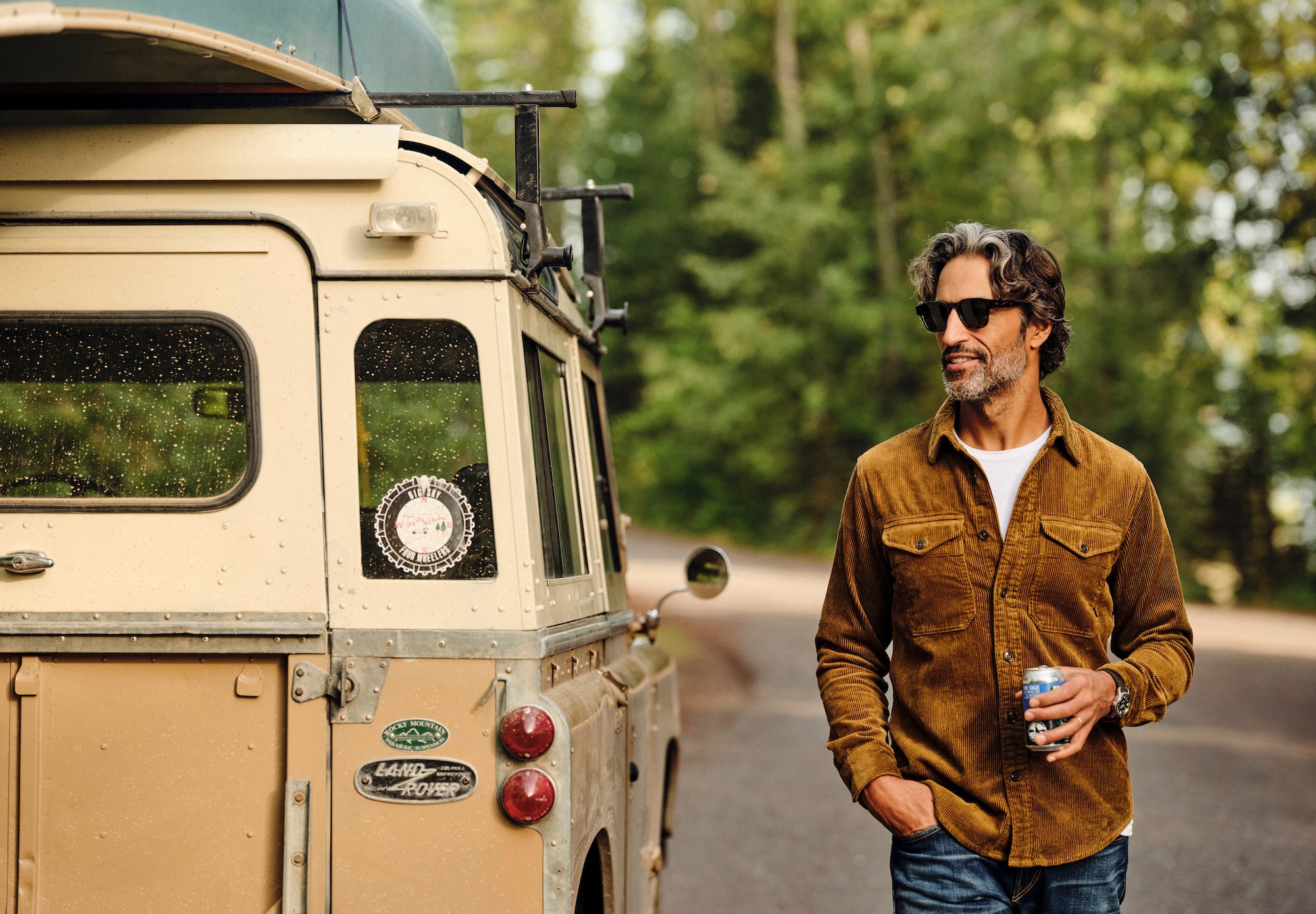 In the year of our lord 2022, talking about style trends can be tricky.
Thanks to TikTok, a look will go viral and seem to be everything…for about four days before we're onto the next. One day it's dressing in Las Vegas magician-core and the next it's e-goths who love to garden. (Those are completely made up trends, by the way, but don't they sound real?)

This relentless churn is basically impossible to keep up with, let alone to shop and dress for! So how do you—a man with taste looking to freshen up his wardrobe from one season to the next—make sense of it all? How do you look like a style leader, instead of just another follower?
I'm so glad you asked.
Because in partnership with our pals at Huckberry, we've sussed out five current trends in menswear that I predict will last longer than Dixie D'Amelio's singing career.
Stick with us, and we guarantee you won't end up pulling a rabbit out of a top hat on your next date (or something).
Western vibes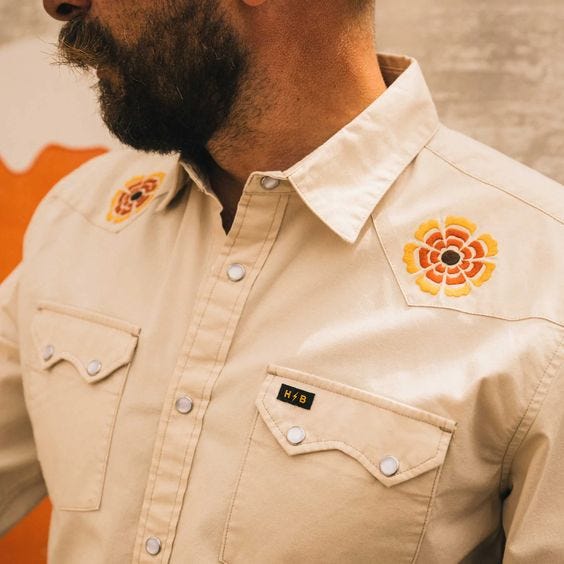 Maybe it's because I'm going to a "Cowboy Cocktail" dress code wedding in a couple weeks, but I've been especially attuned to the Western revival happening across both men's (and womenswear!) right now. It feels like a lively counterbalance to two years dominated by athleisure and decidedly "indoor" vibes.
The best thing about this trend? It's straight-up sexy.
Shirts that have pearl snaps instead of buttons? How fun.
Leather boots that you could ride a horse in, even if you're actually just riding the subway to work? Mmm, rugged.
A wide-brim Stetson hat? Eternally handsome.
If you're not sure where to start, a denim shirt like this is a great entrypoint—try it with black jeans and some chukka boots.
Just as easy? Top off your favorite weekend outfit with this waxed trucker jacket that gives major "I rope cattle in my spare time" vibes.
Relaxed-Fit Everything
You may have seen a certain image circulating the internet recently, of Daniel Craig on the set of the new Knives Out movie.
Completely at ease with his hands in his pockets, he wears pleated, wide-leg linen pants with a loosely fitting button-down shirt. It's a far cry from the tailored-within-an-inch-of-his-life suiting from his 007 days… And we love it.
This new, relaxed look isn't sloppy or oversized, though.
The waist of your pants should still fit nicely, and the leg shouldn't puddle around your shoes.
Same goes for shirting—the neck opening and sleeves should sit where they usually do, while the body is more generous.
If this feels like new territory for you, don't worry. I've got a few tips on how to make it work in real life, not just on a movie set. First, think about it as a matter of balancing proportions.
A pair of tapered chinos, like these from Alex Mill, will look great with a more fitted tee and white sneakers.
Likewise, a boxier or blousier shirt (yes, I said blousy!) paired with a more slim or straight-cut pant also lets you dabble in this extremely comfortable trend.
Prep Remix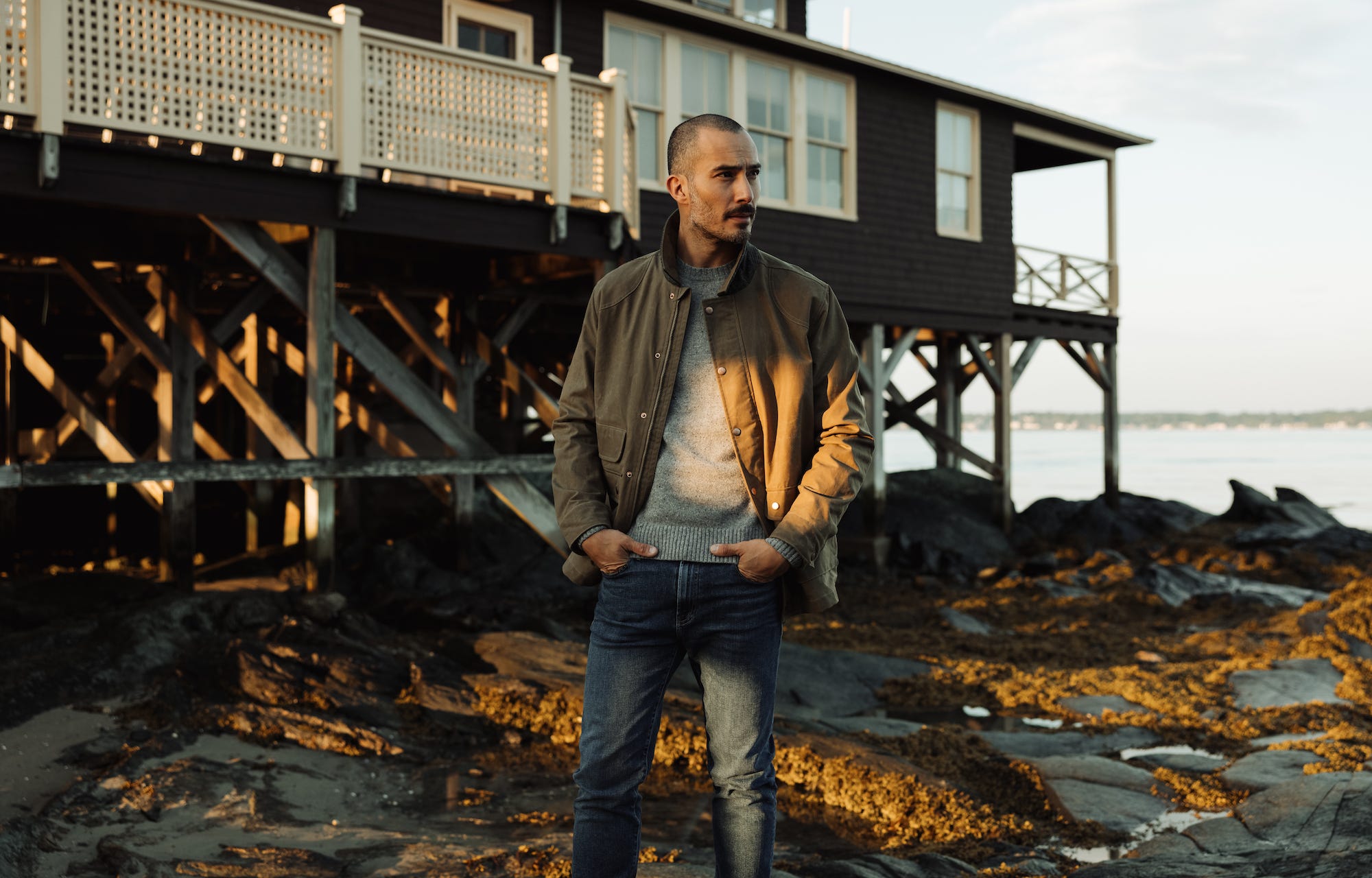 The nice thing about a preppy style revival is that it tends to come around every few years, and this time around is your chance to put a mature grown-man spin on the trend.
Plus, most menswear experts (SGHQ included) agree that these kinds of preppy pieces—cable-knit sweaters, oxford cloth button-downs, and loafers, for example—never really go out of style.
This time around, the prep trend feels less stuffy and formal; more playful and irreverent.
Think bright and bold colors, like this mustard yellow overshirt from Schott, that would look so cool over a rugby shirt (like this one) and olive green chinos.
Or how about pairing some iconic checkerboard Vans (the West Coast answer to madras plaid) with a mariner stripe tee and khaki chinos.
A navy blazer on top of it all? Sheesh.
It's an unexpected mix like this feels like The Fresh Prince meets Prince King Charles in all the right ways.
Neutrals and Earth Tones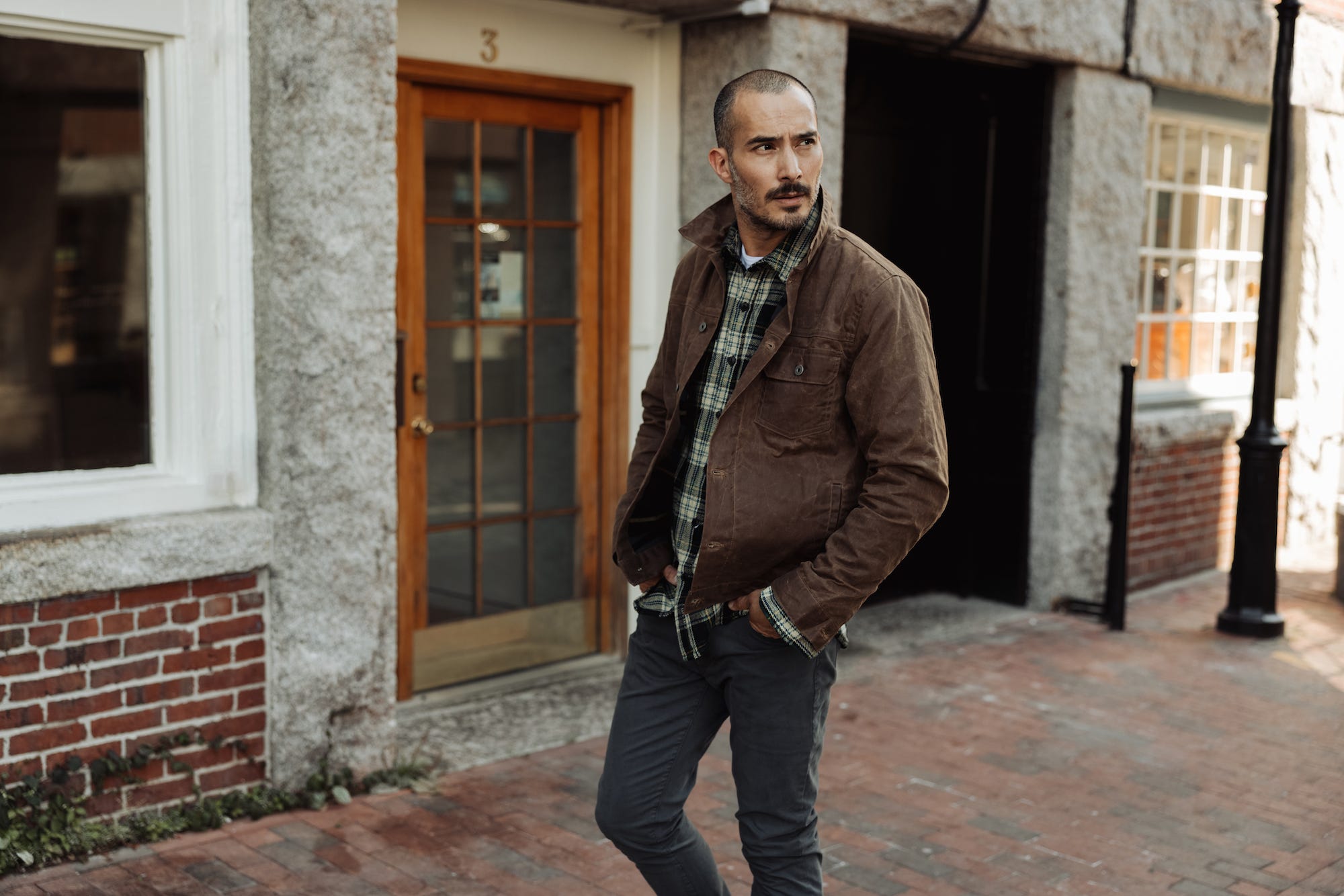 Next up, perhaps the most chill trend of the fall. Our recommendation for incorporating more earth tones and neutrals into your wardrobe is simply to go all in.
Neturals are exactly that when worn with other, brighter colors—they help ground your look. And they do in fact go with everything! This fall's take is to wear shades of brown, khaki, beige and olive green layered together.
When it comes to wearing so many tonal colors together, texture is your friend.
For example, try a speckled, oatmeal knit sweater paired with dyed brown denim, brown boots in a smooth leather, and a waxed canvas jacket in olive green over it all.
The mix of rough and smooth, solid and slightly varied color keeps your look sharp, instead of monotone.
Cool, Comfy Corduroy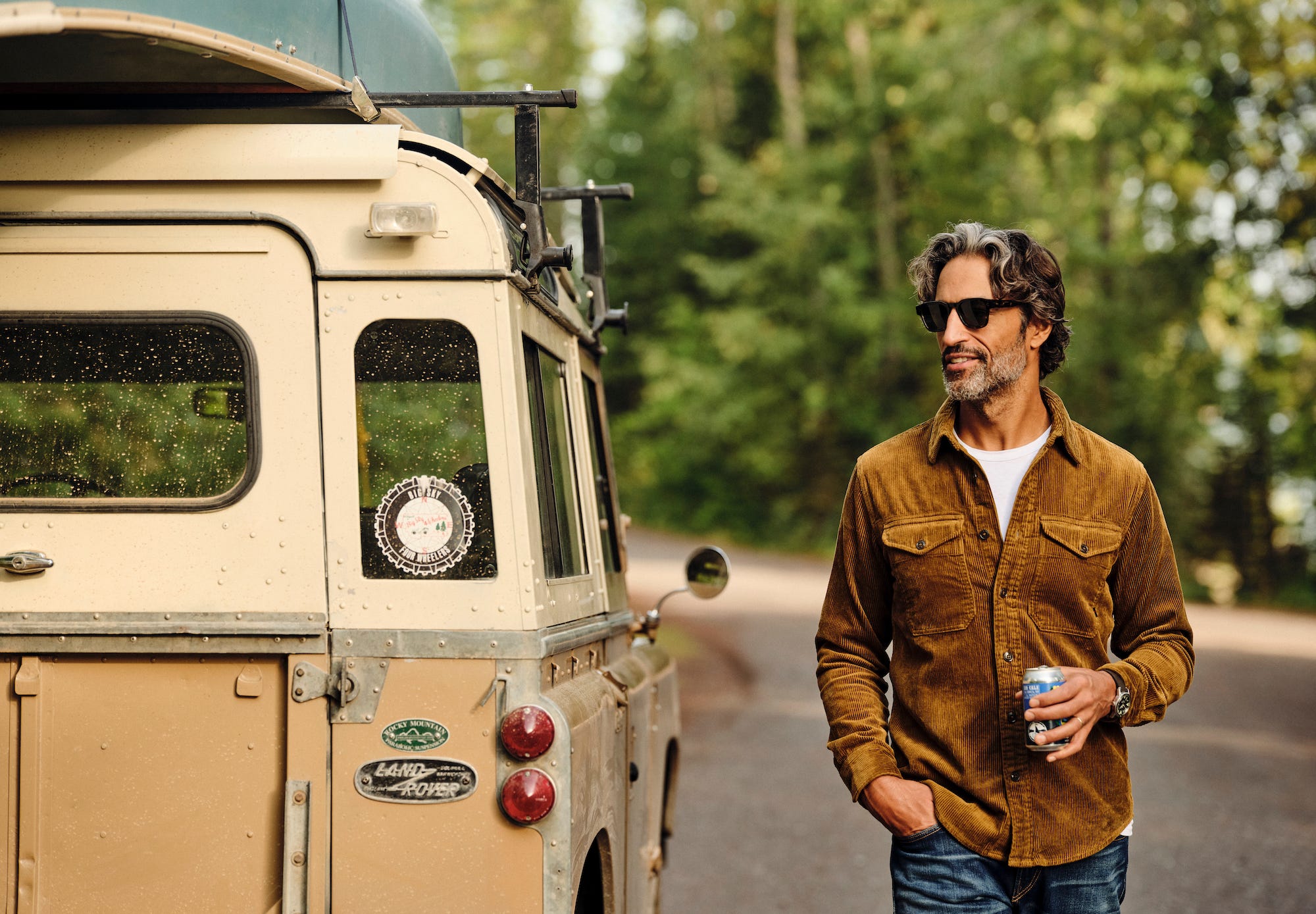 Finally, a trend that revolves around one cozy fabric and the many, many ways you can wear it. The return of corduroy is a gentle trend. A comfy trend.
So easy-to-wear, so subtle, you'd hardly know it was happening except that you can always hear the pleasing "swoosh" sound of corduroy coming.
For a little history, get this. Corduroy dates all the way back to Ancient Egypt and a fabric called fustian, which surged in popularity once it was imported to Europe during the medieval era, and developed into both velvet and corduroy.
Flash forward to today and you can take your pick—hats, shirts, jackets, pants, shorts, blazers… You name it, you can find it in corduroy.
While you can't go wrong with a classic pair of 5-pocket pants, pieces like this rancher jacket with a shearling collar or this rich blue popover shirt feel more fresh and unexpected. Trendy, if you will!
Oh, by the way… Remember how I talked about texture above? When it comes to corduroy, one piece at a time will do. So unless it's a corduroy suit (very cool!), don't double up.

Yes, trends come and go. However, if you stock your closet with quality items that fit well (never forget your friend the tailor!), you'll find yourself wearing them for years to come.
The best part? You may even have some of these pieces and ideas hanging in your closet right now!
Remember, you can pick and choose the ones that feel right for the way you live, and that fit best with what you own.
High-quality additions, like some of those we've highlighted from Huckberry, should take you from season to season, and at the very least outlast the latest TikTok trend.
Taylor Davies splits her time between NYC and Sun Valley. She loves writing about menswear, overpriced martinis in dimly lit hotel bars, and cross-country skiing. Not necessarily in that order.