What to Wear on Thanksgiving: 8 Guys' Outfit Ideas
Get ready to strut your stuff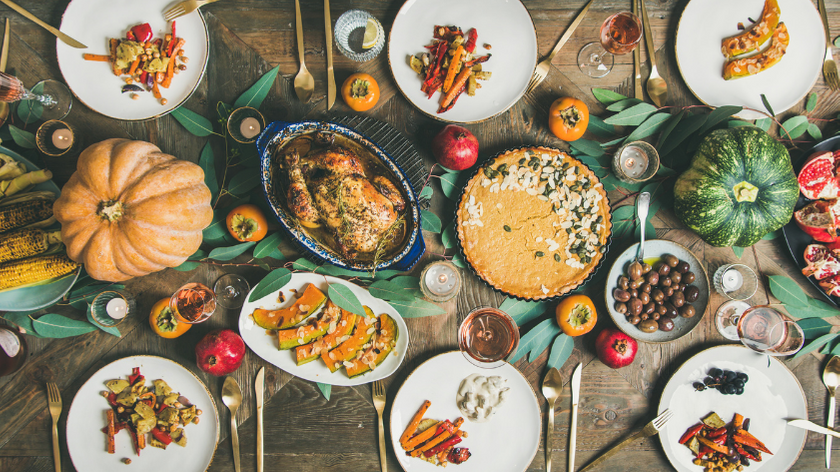 Have I ever told you Thanksgiving used to be my favorite holiday?
Things changed a few years back when a bout of nasty food poisoning from something I ate earlier in the day hit right after supper and sidelined me for 48 hours straight through the holiday weekend. I still can't look at a roasted turkey without gagging.
Despite this newly-developed aversion to a traditional Thanksgiving meal, however; I still love the whole day. Enjoying time with family, drinking good wine, and watching parades, football, and (finally) listening to Christmas music.
Of course, this year will be a smaller affair, as we all do our part to stop the spread of COVID-19. That doesn't mean staying in sweats all day, though. Or at least, not just any sweats.
Below, 8 outfit ideas for what to wear on Thanksgiving:
Outfit idea #1 tailored tee and trousers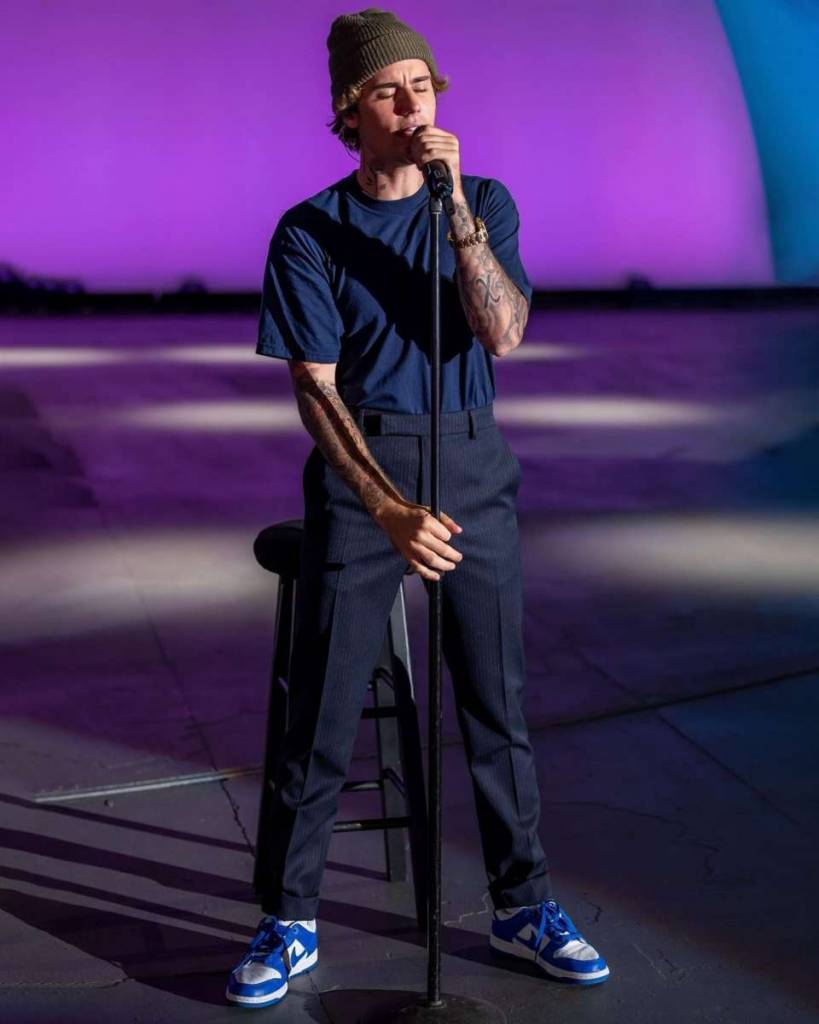 SG Says: This look is so on-trend right now. Better than that, though, is that it's perfect for Thanksgiving 2020.
The trousers say, "I get that this is a special day," while the beanie, t-shirt, and Nikes add, "…which is happening in the middle of a pandemic."
> Check out team SG's tips on how to wear monochrome
Outfit idea #2 Suit and boots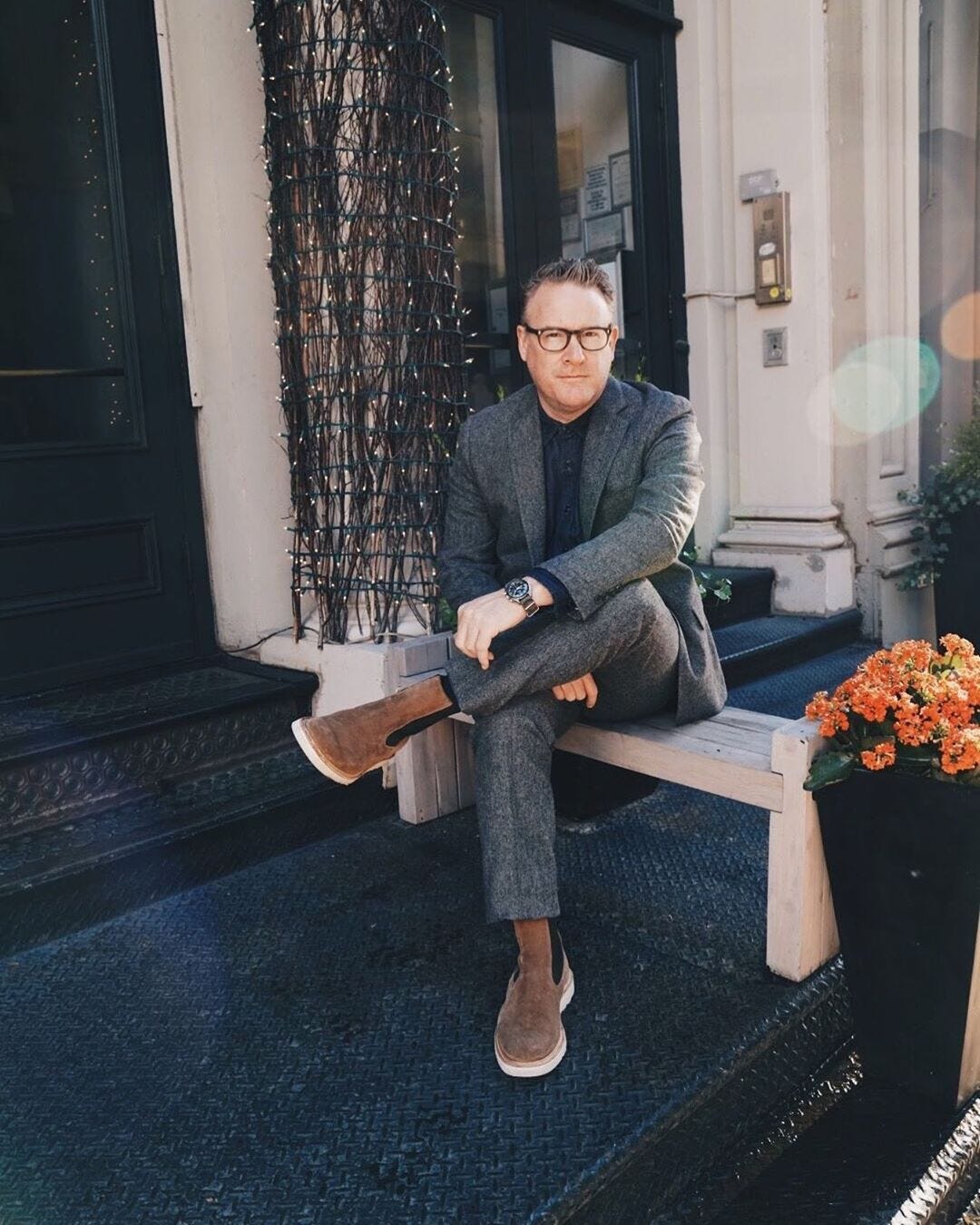 SG Says: Not everyone will dress up for Thanksgiving, but if you want to, designer Todd Snyder, above, offers some solid outfit inspo.
A cold weather suit hits all the right notes when worn sans tie and with cozy-looking suede Chelsea boots (the elastic waistband of shoes!).
// Shop the look //
Outfit idea #3 Cardigan with jeans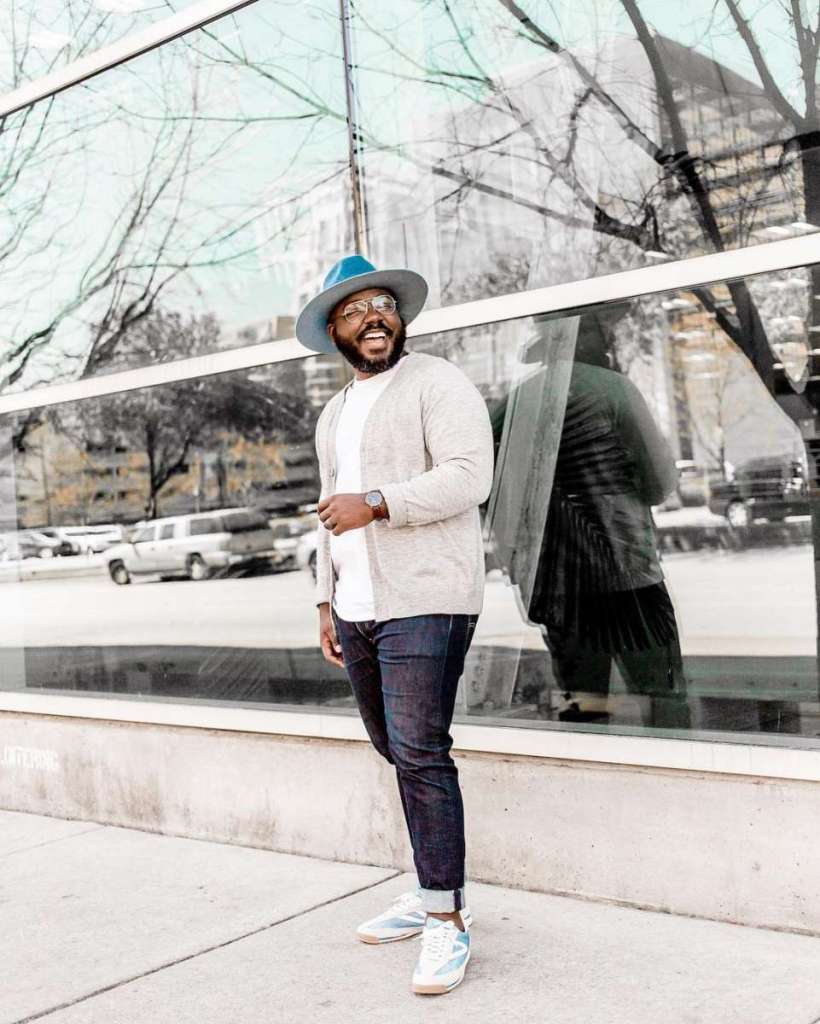 SG Says: We put the question of dress code out on Instagram and heard from a lot of you that your family Thanksgiving festivities include a middle-of-the-road level of fanciness.
Nobody's in a tux, but no one's in sweats, either.
For that type of gathering, a cardigan and jeans (like Notoriously Dapper's Kelvin Davis, above) makes total sense.
You're comfortable, you're dressed up, you can wear stretchy jeans to help make room for that second piece of pumpkin pie.
Everyone wins!
> Shop #SGapproved cardigans for cold weather
Outfit idea #4 Masked Up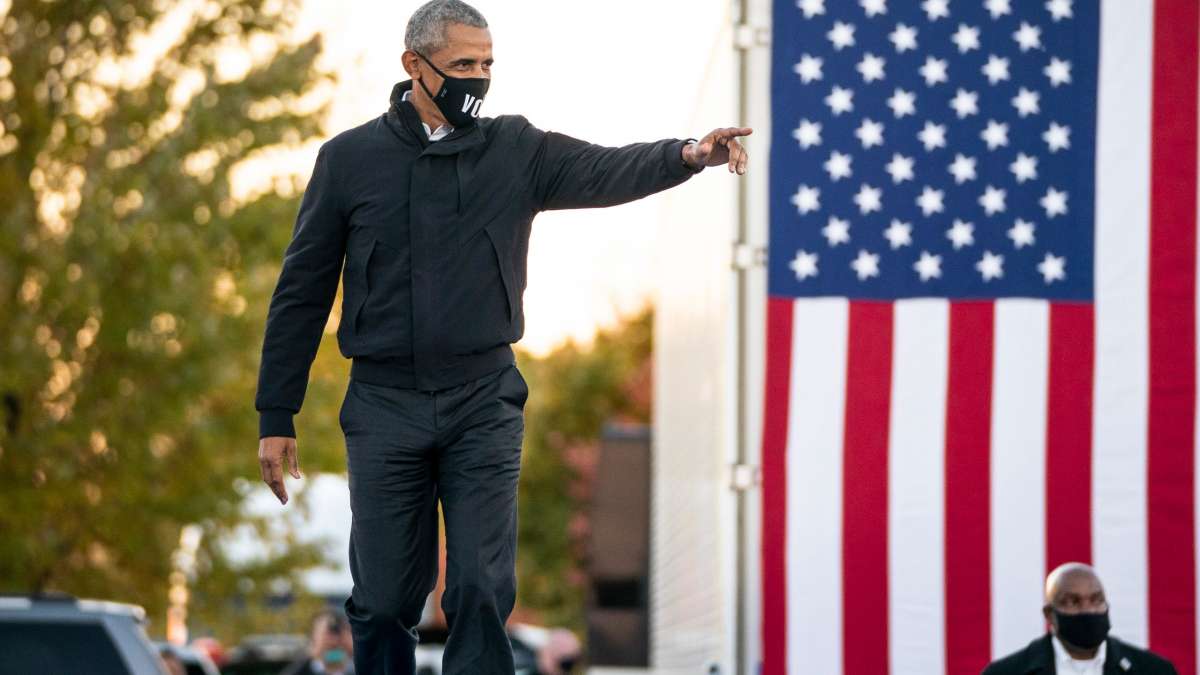 SG Says: If you'll be traveling (even just across town!), former president Barack Obama has the right idea.
Wear. A. Mask.
As for the rest of the outfit, it's classic off-duty dad. Windbreaker-type jacket, a dressed-down dress shirt, and comfortable pants.
Simple. Sophisticated. Done.
// Shop #SGapproved face masks //
Outfit idea #5 Split up a three-piece suit
View this post on Instagram
SG Says: We keep our ear to the ground on what kind of style advice guys are looking for here on the ol' interwebz. And that means we know that plenty of you are curious about how, exactly, to wear a vest without looking like an usher.
The answer? Like this. While it's hard to find a proper waistcoat like style blogger Brian Chan, above, without buying a full three-piece suit, you can get a similar vibe from a sweater vest. Either way, Thanksgiving could be this lewk's perfect debut.
Outfit #6 Full sweatsuit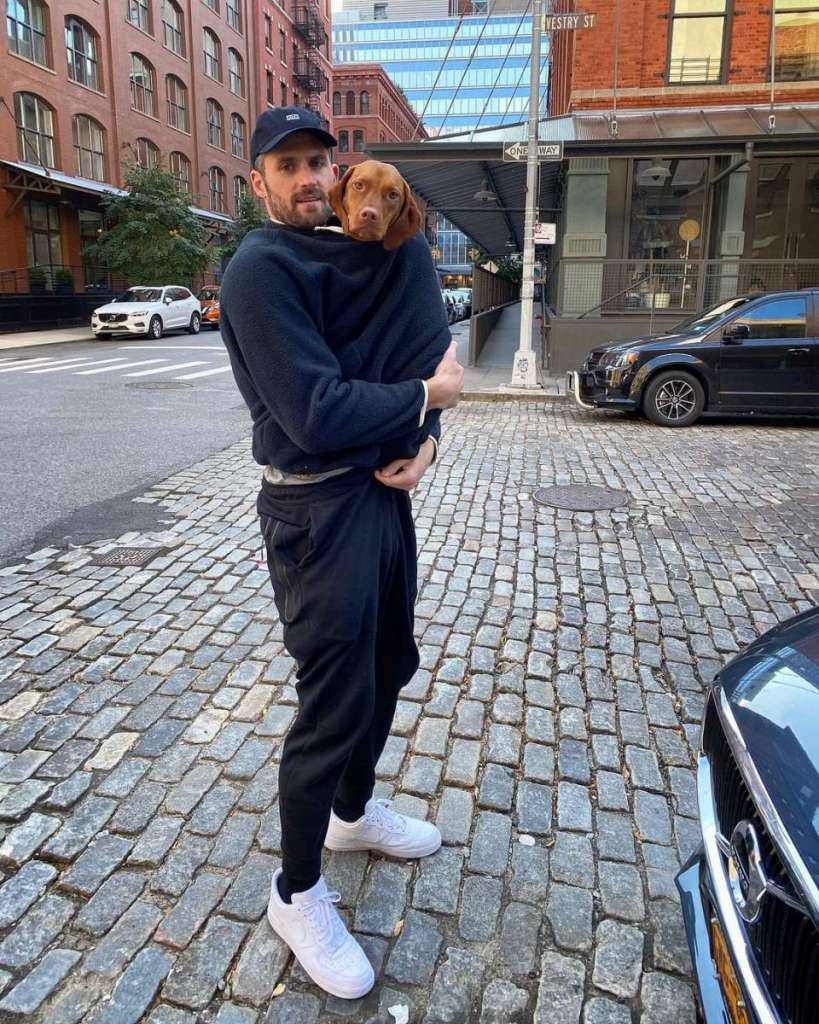 SG Says: Of course, if you're staying home and celebrating Thanksgiving with just your immediate family, feel free to dress down. Wa-a-a-a-y down, like Kevin Love.
A sweater and sweatpants combo is just the thing for T'Giving 2020.
Dog optional, but encouraged.
> Check out our team's favorite men's sweatsuits for WFH
Outfit idea #7 Fancy pajamas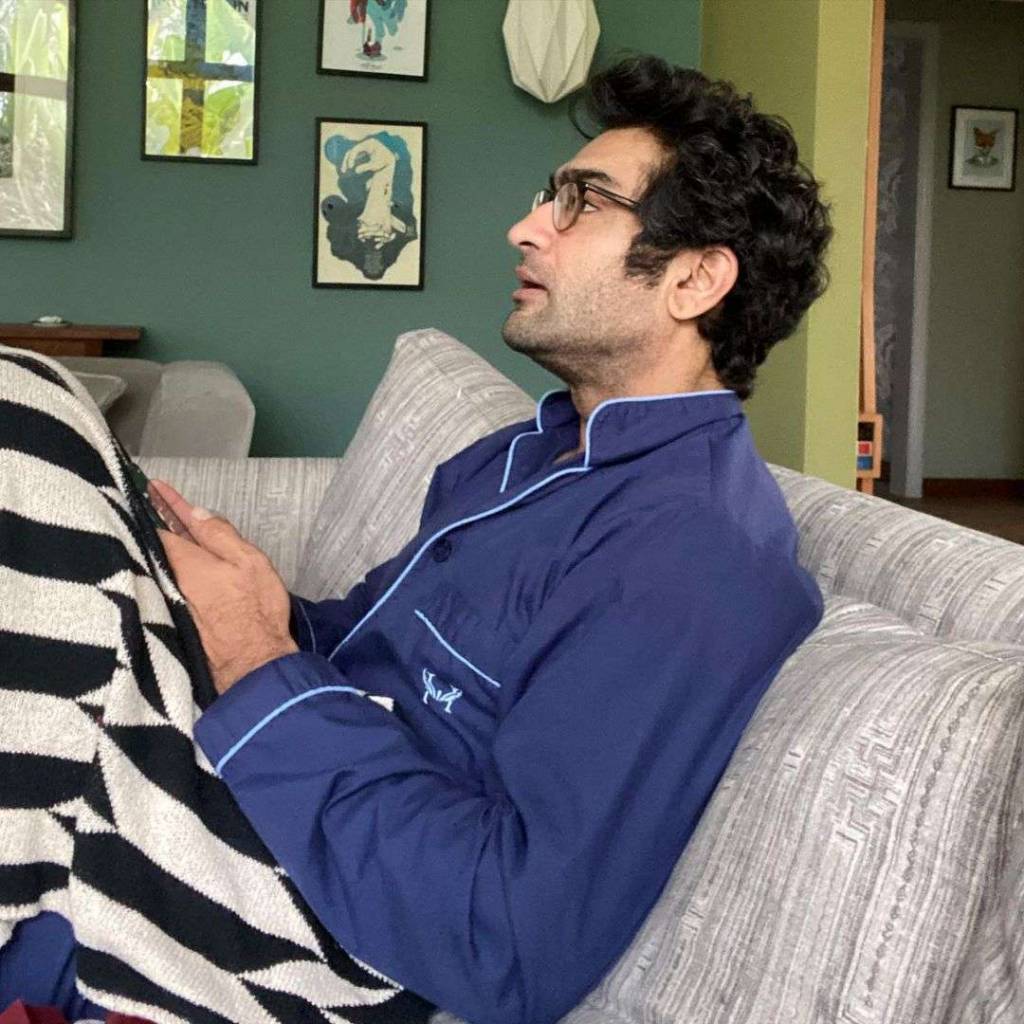 SG Says: I'll admit it; this is probably the route I'll go.
After all, Kumail Nanjiani's old-school two-piece pajama set is due for a comeback! Jimmy Fallon recently teamed up with Alex Mill on what they're calling "P'Jimmies" (yes, really), meaning this loungewear is officially a trend.
And tbh, I'm not mad at 'em. They're comfy. They look polished in an old school way, and did I mention…they're pajamas?!
// Shop the look //
Outfit idea #8 Throw a scarf on it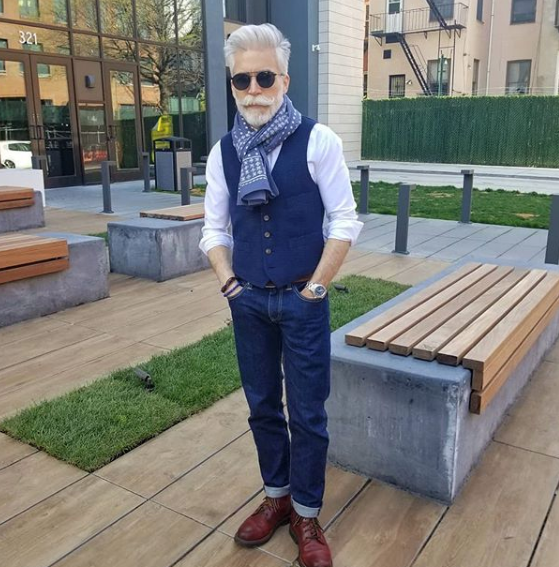 SG Says: This feels like a great…I don't want to use the word "compromise" because that sounds negative, but a great middle option of a Thanksgiving outfit.
Another vest, which I love, and that jauntily-tied silk scarf, are really all that take an otherwise standard outfit (jeans, lace-up boots, a button-up shirt) and take it to full-on outfit levels.

Ready to start your holiday wish list? Check out our favorite finds on our shop page
I run Style Girlfriend, helping guys develop and grow their personal style, all from a friendly and supportive female perspective.