The Very Best Summer Style Guide for Men
Sun's Out, Style's In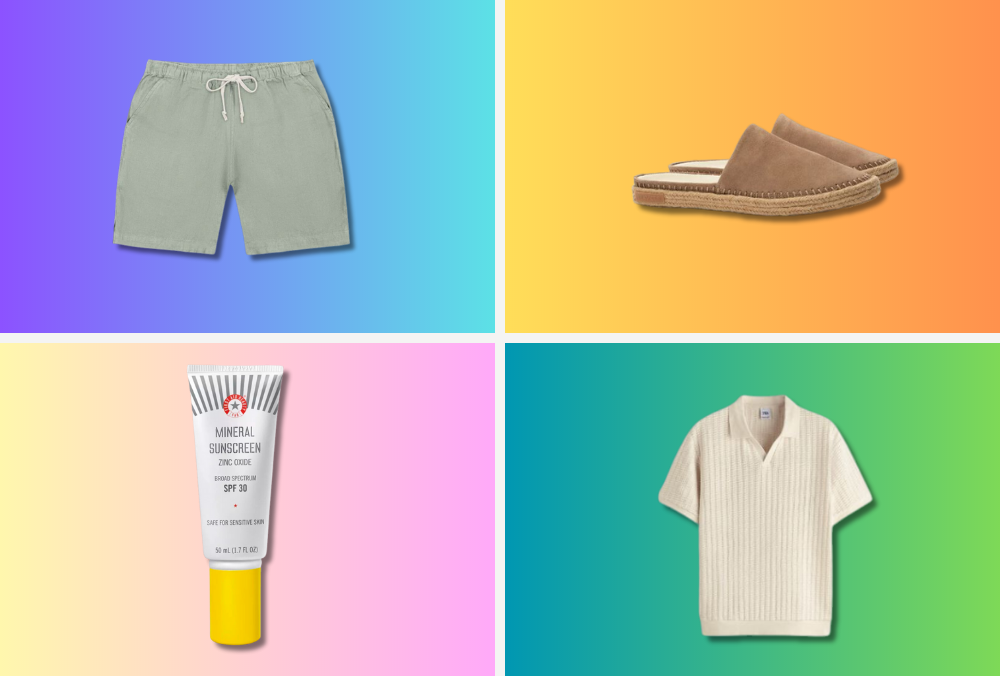 If there's one thing men are gonna do, it's tell us how hot it is where they live in the summer anytime we suggest you wear anything but a Borat-style banana hammock when the temperature creeps above 70 degrees.
But Team SG will not be deterred!
Because you can, in fact, look stylish and feel comfortable in, you know, clothes in warm weather!
So, this is a 2023 men's summer style guide for anyone not living in a nudist colony.
You'll find ideas on what to wear (because you have to wear something) when it's hot as hell outside. And how to look and feel your best wearing it.
Because you will be fired from your job, banned from your local park if you show up in that banana hammock.
Just warning you now.
What you'll find in this men's summer style guide:
Feel free to scroll all the way through, or click on a section below to jump right to it!
Summer Style Essentials
The Shorts
chino shorts: Bonobos, $89
performance shorts: Olivers, $68
The Shirts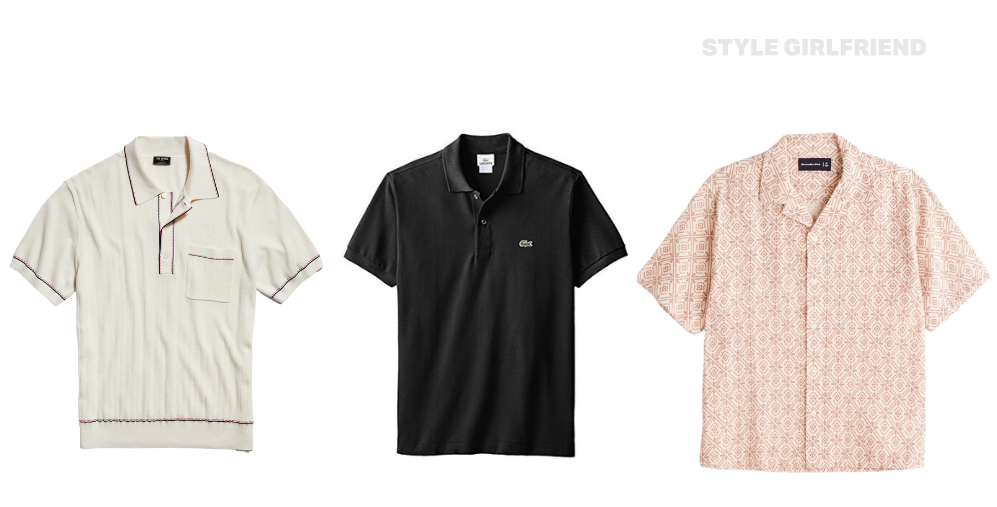 knit polo shirt: Todd Snyder, $248
cotton polo shirt: Lacoste, $98
camp shirt: Abercrombie, $70
The Shoes
slip-ons: Reebok, $75
sneakers: Vans, $85
sandals: Malibu Sandals, $90
The Rest
sweatshirt: Save Khaki United, $100
oxford shirt: J.Crew, $90
sweat-wicking dad hat: Alo Yoga, $58
bracelets (set of 6): Roxanne Assoulin, $65
Choosing Summer Fabrics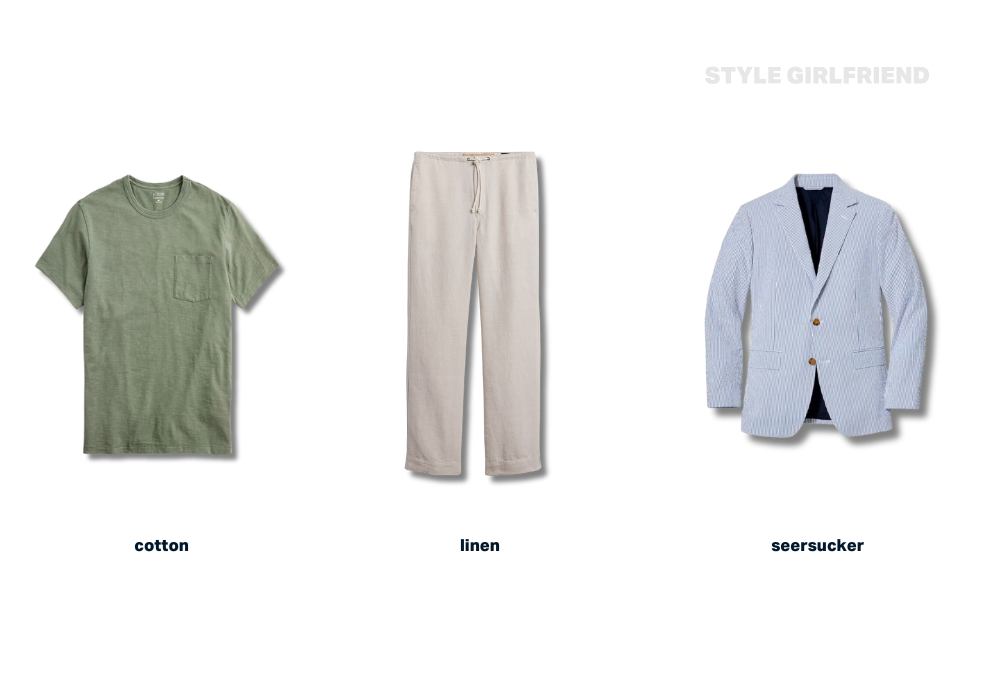 t-shirt: J.Crew | pants: Banana Republic | blazer: Bonobos
To remain comfortable—or at least, comfortable-ish—in the summer, it's important to choose lightweight, breathable fabrics.
But what does "breathable fabrics" mean, anyway?
Think: plant-based materials, not synthetic.
We're talking cotton. We're talking linen. We're talking bamboo. And hell yeah, we're talking seersucker.
These fabrics allow air to flow through the material, which wicks away perspiration more easily.
The result? Your body stays cooler, since there's less opportunity for sweat to get trapped close to your skin. Perfect for hot summer days.
Finding a Comfortable Fit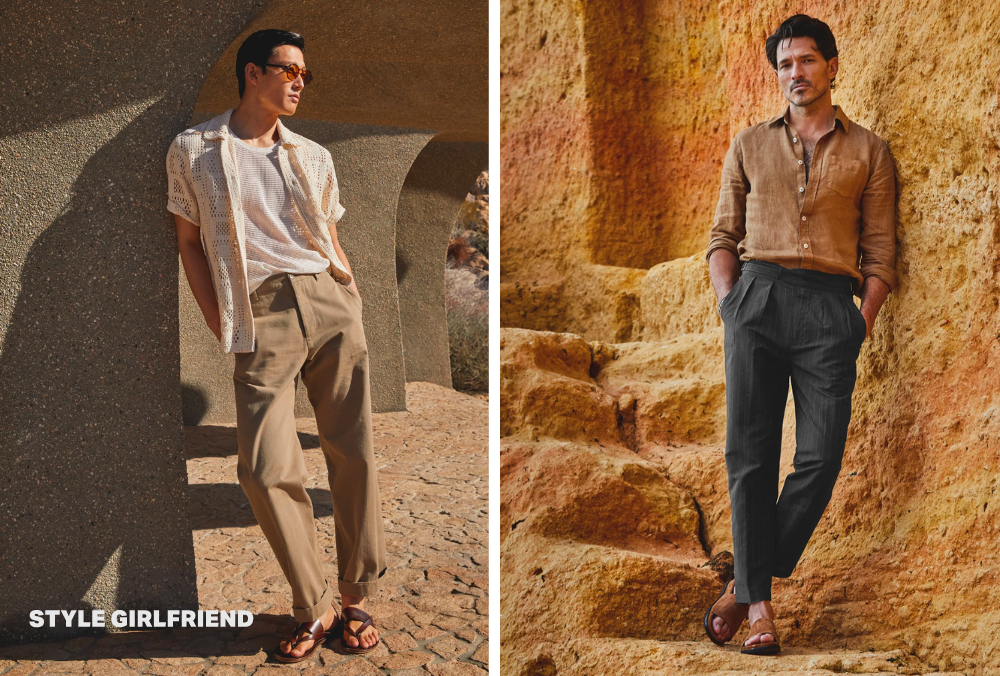 images: Todd Snyder
The right fit for men's clothing remains pretty consistent year-round. Basically, make sure you choose clothes that fit well and feel comfortable.
You don't want your shirts billowing away from your torso, or your jeans so tight that we can count the change in your back pocket.
When it comes to summer clothing, though, it is appropriate to opt for a looser fit that allows for more airflow and freedom of movement. That's especially true when wearing intentionally flowy items like linen shirts or summerweight drawstring pants.
But don't go crazy! Go too loose, and you'll wind up looking like a boy bander in a music video for a '90s power ballad.
Going Brighter and/or Lighter
Summer is the perfect time to experiment with colors you'd usually find only in a box of popsicles.
go brighter
Whether it's a bold shirt or a colorful pair of shorts, adding a pop of color can take your outfit to the next level.
So, don't be afraid to incorporate brighter shades into your summer wardrobe.
However! We get that not every guy is interested in turning up the dial on his color palette in the summer.
As Peter Nguyen from The Essential Man points out:
"You don't need to wear yellow and pink if you want to look summery. Go for a lighter shade of core neutrals like blue, lighter olives, lighter browns, lighter greys."
go lighter
Basically, the lighter versions of the neutral colors you may already gravitate towards.
This swap will put your style in summer mode without making you feel like you need to wear sunglasses indoors.
Summer accessories
Accessories are a great way to add personality to your outfit in the summer.
Consider adding jewelry like a beaded bracelet or chain necklace to your warm weather look.
A bandana or interesting bag amps up the visual interest, too.
Want to start slow?
A hat-that's-not-a-baseball-hat can also be a great addition to your outfit, not only for style but (duh) for sun protection.
Men's Summer Footwear
The right footwear can make or break a man's summer outfit.
And yes, we're referring to flip-flops, which can ruin your look as easily as you can roll an ankle wearing them.
The tl;dr? Flip-flops have their place, and that place is the pool.
Instead, opt for shoes that are both stylish and practical. Sneakers, loafers, and boat shoes are all great options for summer footwear.
If your toes are in viewing public-shape, sandals like trendy-again Birkenstocks or a huarache sandal elevates any warm weather outfit.
Summer Grooming and Skincare
During the summer months, it's essential to adjust your grooming routine to account for the harsh sun, humidity, and increased sweating.
So, here are some #SGapproved tips for taking care of your hair and skin during summer.
Protect Your Skin from the Sun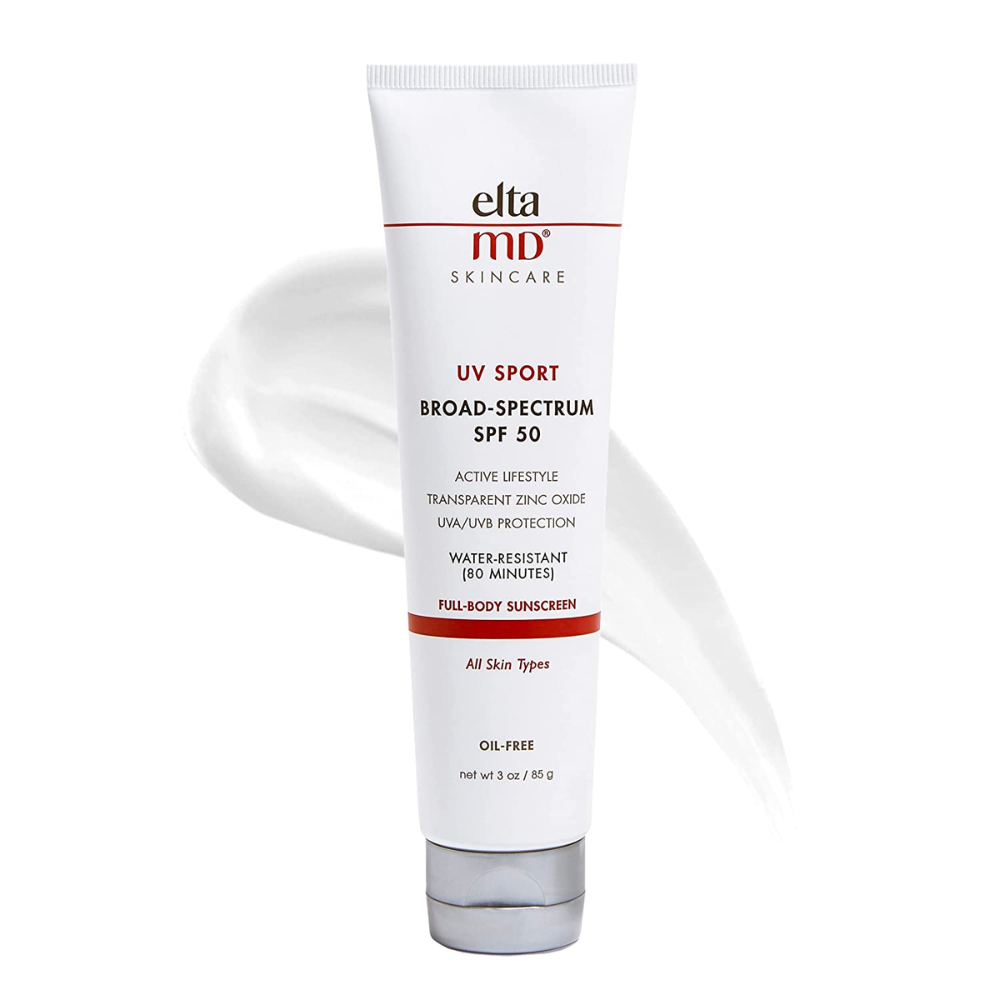 EltaMD SPF 50 sunscreen, $30
Wear it every day!!
The sun can be especially harsh during the summer—even when it's cloudy out!—so it's important to apply sunscreen daily.
Choose a broad-spectrum sunscreen with an SPF of at least 30, and apply it generously to all exposed areas of skin, including your face, neck, ears, and hands.
Reapply every two hours, or more often if you're swimming or sweating.
Keep Your Skin Hydrated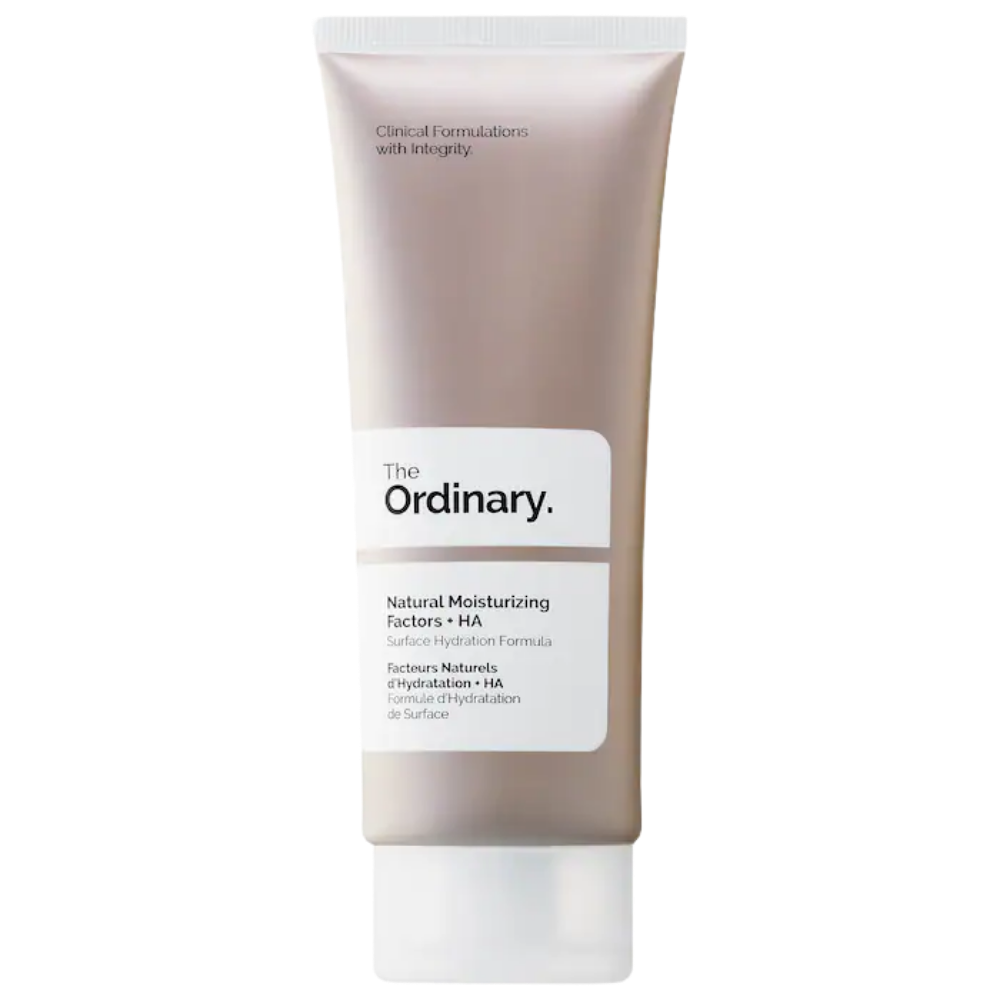 The Ordinary moisturizer, $14
Keep your face happy, but not heavy with product.
Humidity and increased sweating can leave your skin feeling sticky and oily. To combat this, use a lightweight moisturizer that won't clog your pores.
Look for a formula that contains hyaluronic acid, which can help to hydrate your skin without making it feel greasy.
Exfoliate Regularly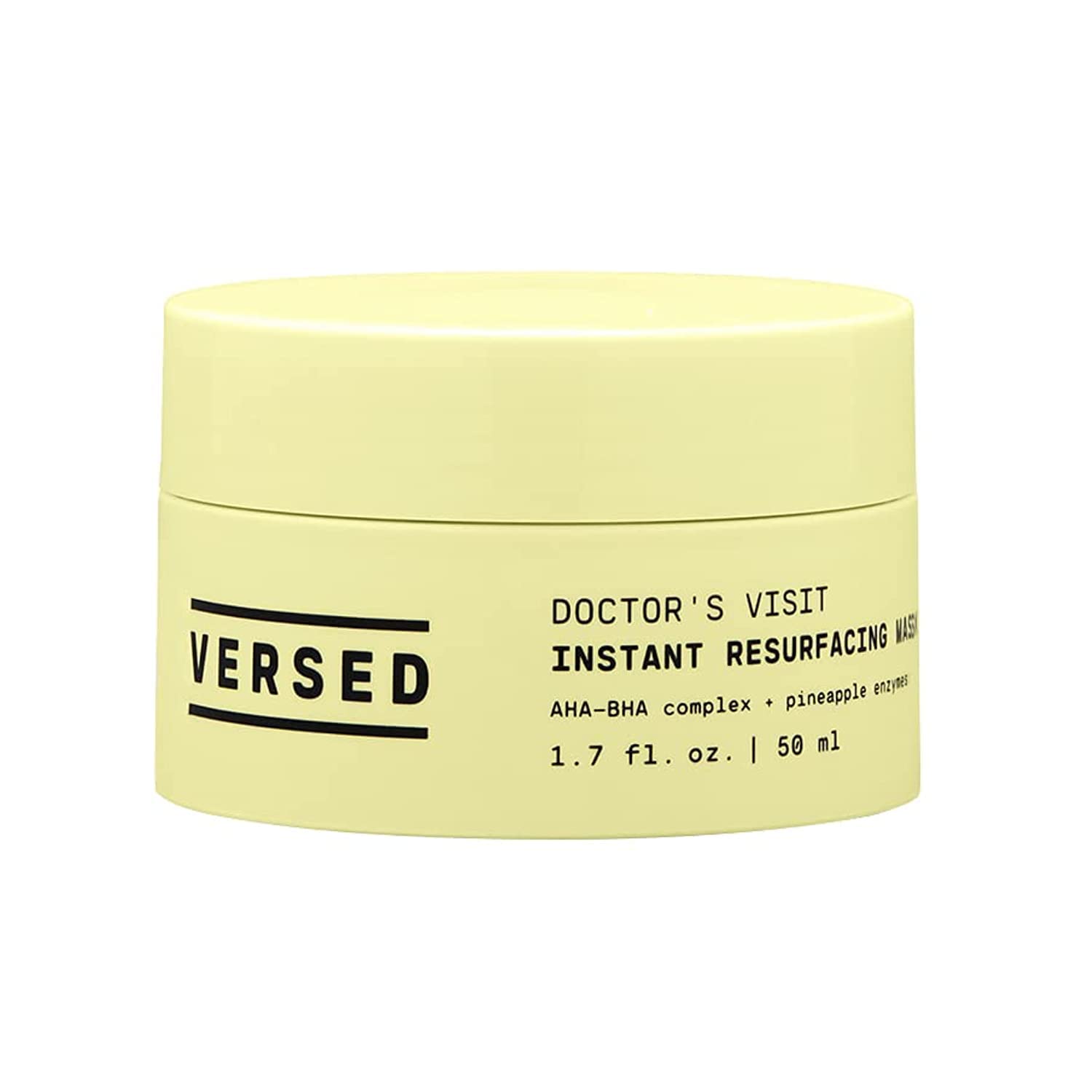 Versed "Doctor's Visit" Instant Resurfacing Mask, $18
Reduce dullness with this weekly exfoliating mask.
During the summer, it's especially important to go the extra mile with your skincare routine to keep your skin looking fresh and glowing.
Use a gentle exfoliating mask once a week to keep your skin smooth and soft.
How? By removing dead skin cells, unclogging pores, and promoting cell turnover.
Switch to a Lightweight Shampoo and Conditioner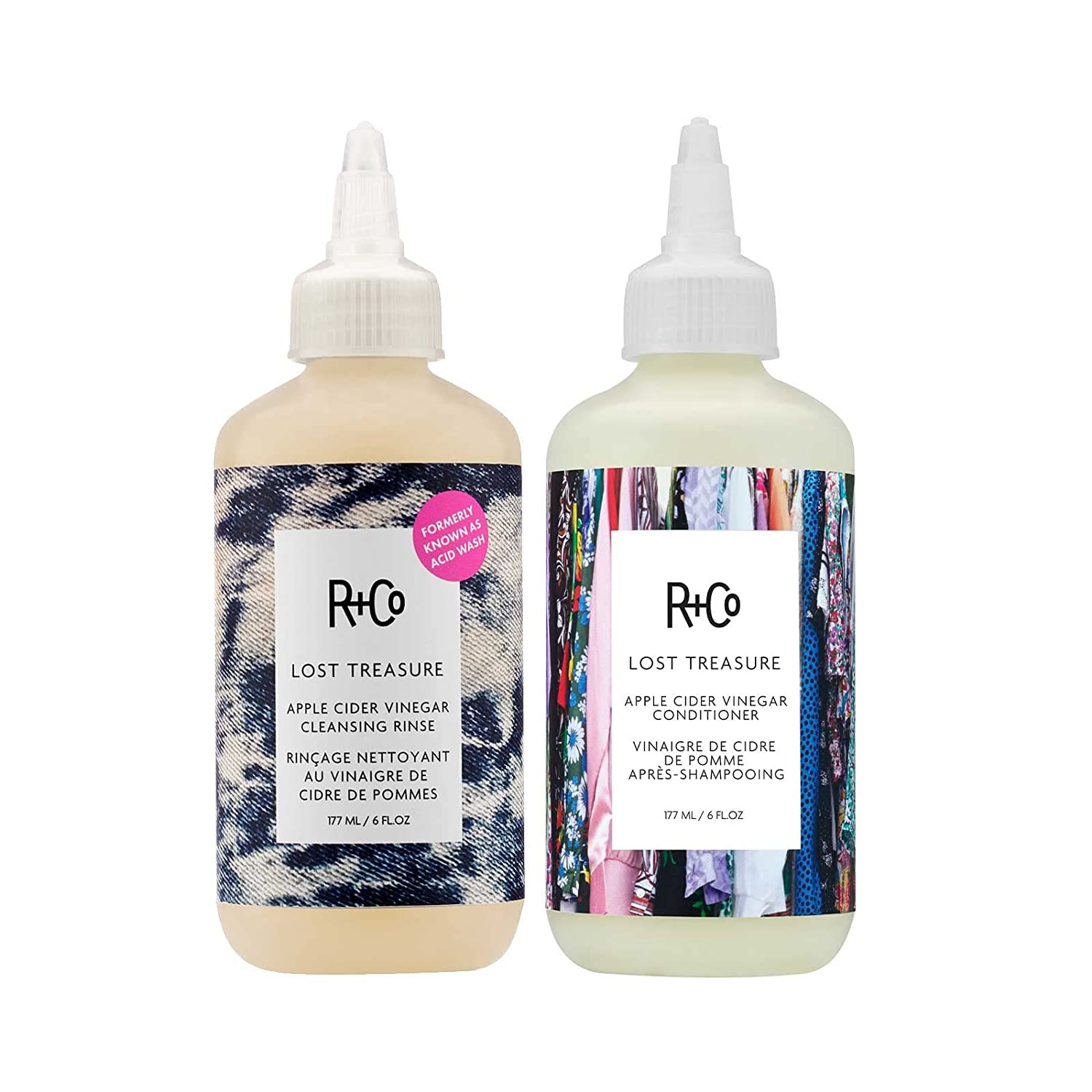 R+Co Lost Treasure Apple Cider Vinegar Cleansing Rinse, $68
Make a summer swap in the shower.
During the summer, your hair can become dry and brittle due to the sun, saltwater, and chlorine.
To keep your locks looking healthy, switch to a lightweight shampoo and conditioner that won't weigh your hair down, like this apple cider vinegar cleansing rinse and conditioner from R+Co
Take Care of Your Feet!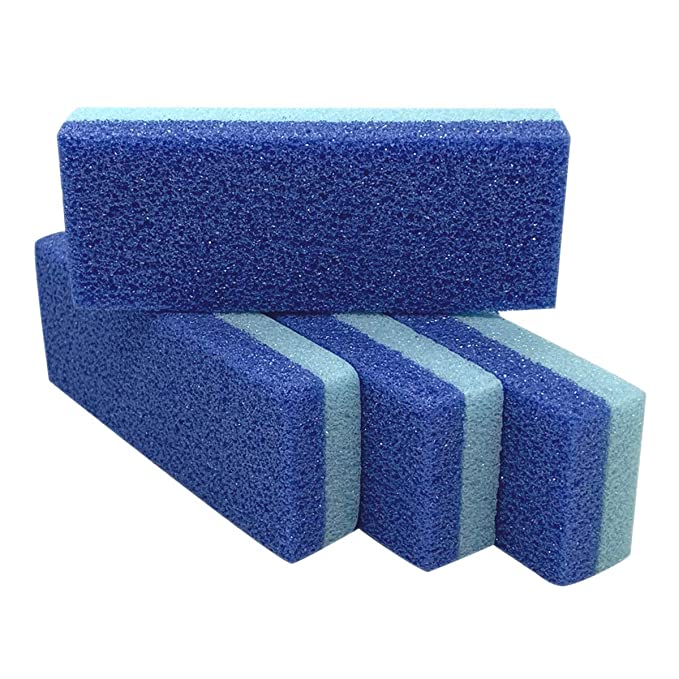 Maryton Skin Callus Remover and Foot Scrubber, $9
Because looking good isn't always pretty.
During the summer, your feet are on display more than usual, so it's important to keep them looking clean and well-groomed.
Trim your toenails regularly, and use a callus remover to slough dead skin from your heels and soles.
From there, apply moisturizer to your feet when you're out of the shower to keep them soft and smooth.
Layer Smarter, Not Hotter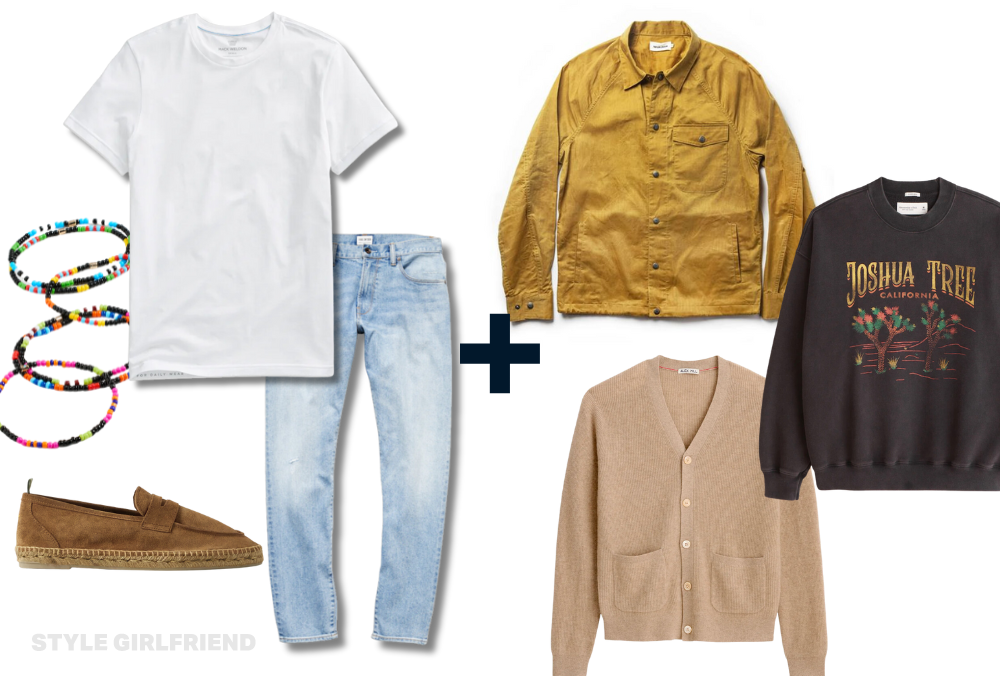 Layering during summer can be tricky, but it's still possible.
A lightweight sweater or jacket can be a great addition to your outfit on cooler summer evenings.
Opt for those lightweight fabrics we talked about earlier (this is not the time for your Synchilla fleece) and don't be afraid to go with two or even three layers.
Stylish Summer Outfits
Go ahead, get inspired!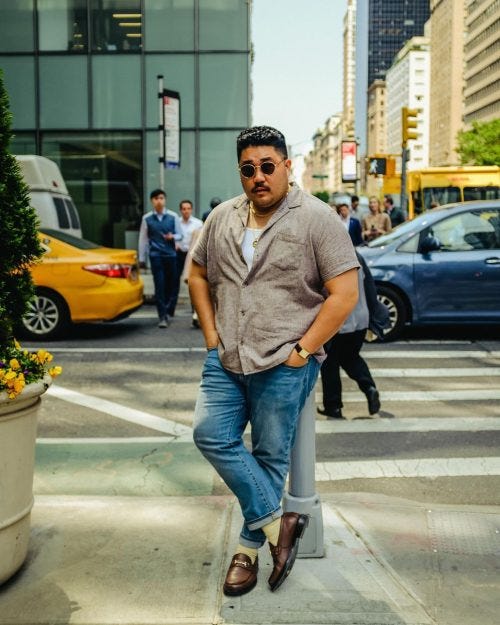 Dressing for Different Occasions
When it comes time to actually get dressed, take all this information and funnel it into an outfit that's appropriate for the occasion.
Wear a linen blazer for a work outing.
Sport a seersucker suit with loafers (and no-show socks) for a summer wedding.
Slip into sandals and drawstring shorts for a day date.
The world is your (very warm) oyster!
---
Discover more men's summer style resources in these related posts: